So, you are wanting to be debt-free. It really isn't as hard as everyone makes it out to be.
Yes, it takes some motivation and determination but, it is possible.
Is it super easy? No, but what in life that is worth having is?
You need to first determine why you want to be debt free. Once you figure out the why, the how to get rid of debt fast comes easier.
We were normal just like you. We had student loans, credit card debt, car payments, 401K loan, and owed the IRS. Once we decided we wanted to be free from all that, it was just a matter of figuring out how.
We were able to pay off $45,000 in just 17 months by using the debt snowball! If we can do it, so can you! Here are the tips and advice we used to do it!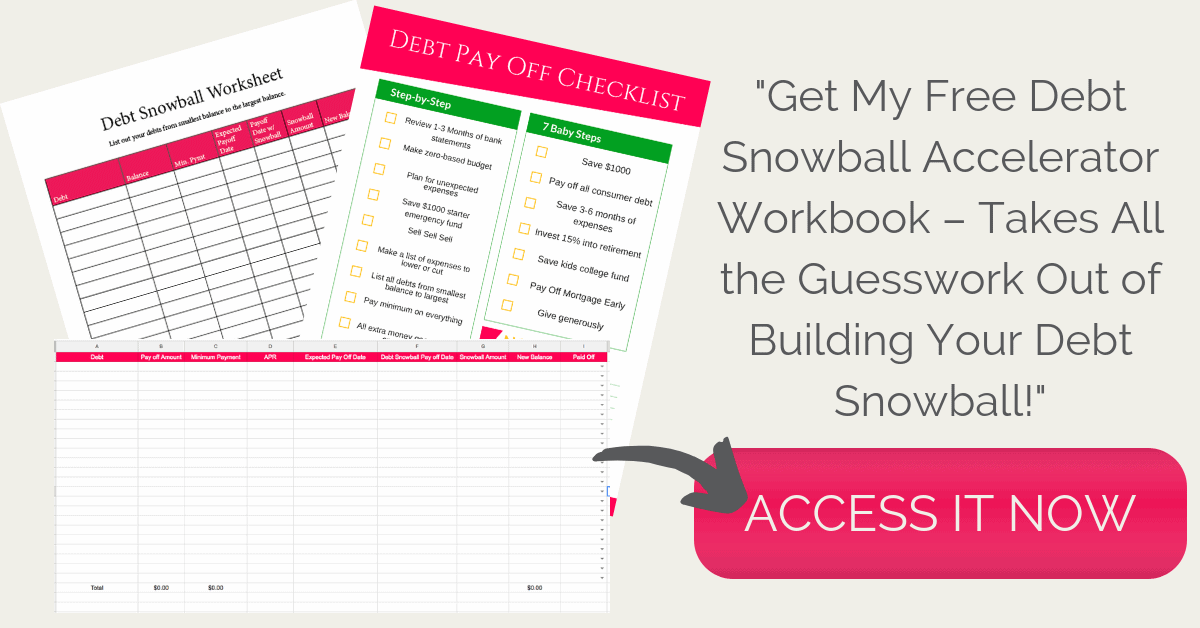 How to get rid of debt fast
Figure out your "Why"
First, figure out why you want to be debt free. Here are some of the reasons we wanted to be debt free.
It takes some sacrifice which is why your "why" needs to be a big one. I always think about getting rid of debt fast, like getting rid of weight fast.
You need to have the motivation to stick with it. You know what you need to do, but actually doing it is the hard part.
Getting rid of debt fast is like putting your budget on a diet. You know you should only eat so many calories but that dang chocolate cake just stares at you.
Then you start thinking "I'll start tomorrow" or "I'll start on Monday". So, you really need to prepare yourself and keep reminding yourself why you want it.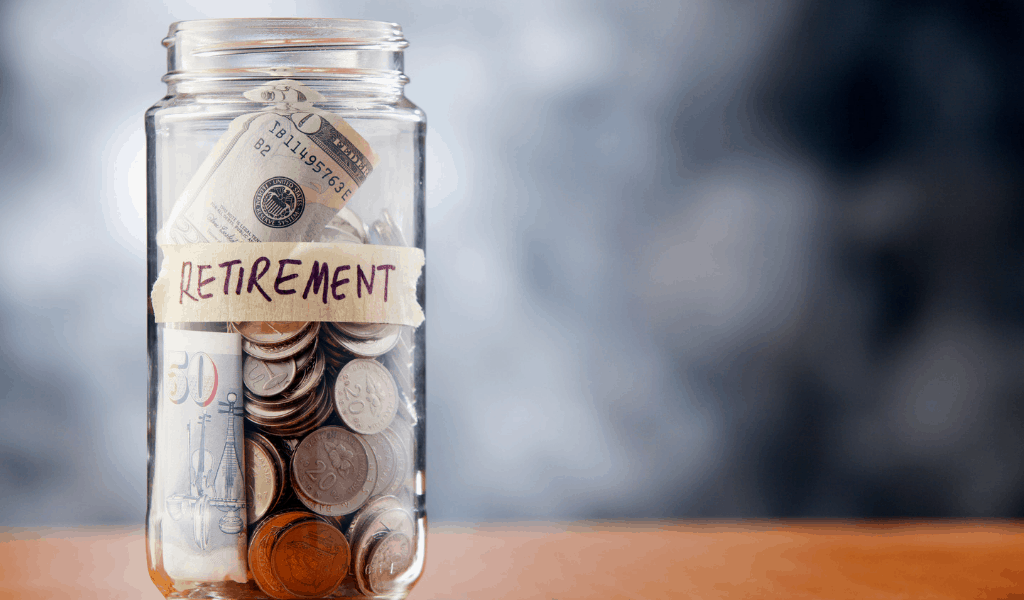 MAKE A ZERO-BASED BUDGET
This is really the most important step to paying off debt fast. Everything start with your budget.
Making a zero-based budget is the essential key to paying off debt fast. Making a zero-based budget is a little different in that it makes every dollar work toward your goals.
You list out your bills, expenses, and things you need to plan for in your budget. Once you have your budget together, every extra dollar goes to the debt snowball. Basically, whatever is left after paying and saving for what you need goes toward your debt.
There is no "extra" money left at the end of the month.
Related Posts
What To Do When You Are Burned Out Paying Off Debt
Use the Debt Snowball
The fastest and most motivating way to get rid of debt fast is to use the debt snowball. It is more effective psychologically than worrying about interest rates.
The debt snowball means that you put all extra money toward your debt with the lowest balance. Once you pay it off, you roll that payment and your extra money toward the next lowest debt.
Make a list of your debts with the balances from smallest to largest. You start with the smallest balance so you can get the "win". Once you pay it off you will feel so good! It will help motivate you to keep going. By the time you get to the largest balance, you should have a pretty big snowball payment to help knock it out fast!
There are other methods of paying off debt but the debt snowball is the most effective at changing behavior.
You will have to change your behavior in order to get out of debt and stay out of debt.
Tips to pay off debt fast
Prioritize your spending
Making a budget and paying off debt is all about setting your priorities for your time and money. Life is all about what is important to you right now and where you spend your time and money shows what is important to you.
If paying off debt is important enough to you, you will find a way and do it.
This means cutting back on expenses, saving money, and find money where you can.
I saved over $100 by using
Billcutterz
. Let them negotiate your bills for you at no cost unless they save you money!
Sell everything!
Start selling everything you can so that you can get rid of the debt fast. Clutter causes anxiety so start selling everything!
For tips on turning your clutter into cash, click here. 
This includes your car and any other big toys you may have that will cause your debt free date to be more than 2 years. Your goal should be to be debt free in 18-24 months by using the debt snowball. If this isn't possible, then sell whatever is in your way.
Turn it into a game to see how much money you can make with stuff just laying around your house!
Savings Challenges
Another way to raise money fast is to do a money savings challenge. There are several different ones you can do to save money fast.
Including a savings challenge, pantry challenge, and a no spend challenge. Make a goal to save $1000 in 30 days or less.
Have a Yard sale
You can make quite a bit of extra money by selling junk you don't need or use anymore. Some people have made hundreds of dollars in a single weekend.
I'm sure that you have stuff you could try to sell to pay off your debt.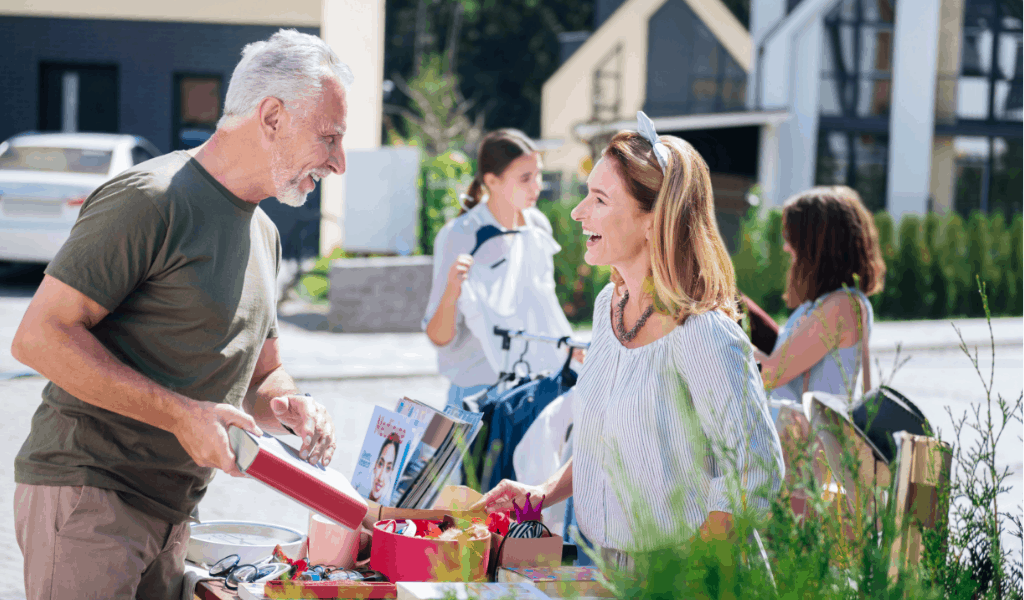 Related Post:
3 Money Saving Challenges You Need To Start TODAY!
30 Clever Tips for a No Spend Challenge
Stay motivated
It is so important during this process that you stay motivated. If you don't you will not stick with this journey. Keep visuals, read other's pay off stories, and stay focused on your priorities. I used to read debt pay off stories every night to keep me motivated. It is easier to stick with something when you know you are not the only one doing it.
Paying off debt can be lonely when you are the only one in your circle doing it. So, join Facebook groups, read blogs, and stay connected with others paying off debt too!
For more motivational stories check out:
How We Paid Off $45,000 in 17 Months
How One Couple Paid off $70,000 in 12 Months!
How One Couple Paid Off $130,000 in less than 2 YEARS!
Make Visuals
Once you figure out what your motivation is, make a visual of it. You can make visuals of your reason why and of your process.
I colored in a thermometer as we paid off debt. Keep these in a place that you will see it everyday. You can even put smaller ones in places like your wallet so when you are tempted you will be reminded of your goals.
You can make a vision board with your dreams on it to remind you of your "why".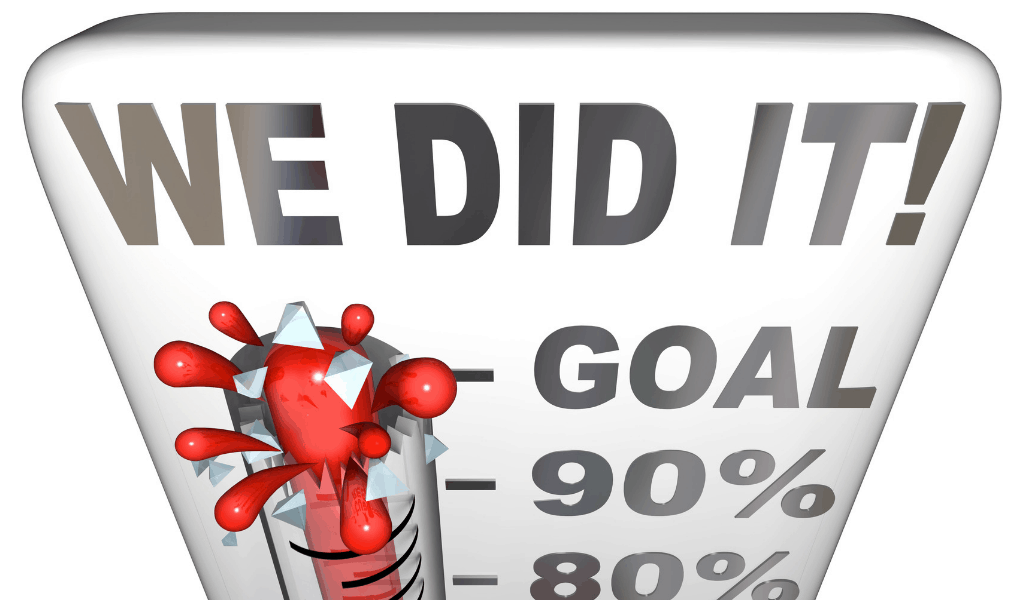 FAQ:
What is the best debt pay off calculator?
There are several that I like but I list my favorite debt snowball calculators here. The important thing is to use a debt calculator to determine how fast you can get out of debt. Once you see it and make changes to it to make it even faster, it really helps motivate you.
When you can visually see that making a small change, like taking your lunch to work, can pay off your debt 4 months faster, it's hard to keep eating out every day.
How to pay off debt fast with a low income?
It will be harder and slower to pay off debt with a low income BUT it is doable. I shared Amanda and Jonathan's story about how they paid off almost $25,000 in 7 months making $35,000 a year! You can do it. It will take some creative ways to make extra money. They sold furniture and items they found in dumpsters. They even sold their lamps and other home decor.
It will take a change but if you keep doing what you are doing, nothing will change. 
Should I consolidate my debt?
NO! This will only prolong the process and honestly, you will only be costing yourself more money in the long run.
Debt consolidation does nothing for changing your behavior and more than likely you will just keep adding debt. You will likely be in more debt in 5 years from now than you are right now.
If you do the debt snowball and follow the process, you do not need to consolidate your debt.
Should I file bankruptcy?
NO! Just like consolidating won't change you behavior, neither will a bankruptcy. I will say that there are very rare cases where a bankruptcy makes sense. However, that is not the case for most families.
It will ruin your credit, not change your behavior, and you will likely be in debt again in 5 years.
You also can not bankrupt all debt and depending on your situation, you may still have to pay back the debt anyway.
It will be faster to make a budget and use the debt snowball to pay it off as fast as you can.
Do you have any paying off debt success stories?
Yes! I LOVE sharing success stories and I have shared a ton!
Take a look at Ashish and his wife who paid off $130,000 in less than 2 years. Or Stephanie and her husband who paid off $70,000 in 12 months. Or even my story about how my husband and I paid off $45,000 in 17 months.
Single? I also shared how Sadie, a single mom on a low income paid off $25,000 in 14 months.
What now?
Paying off debt shouldn't be a life long struggle. Do it fast and suffer now so you can enjoy your money. Think about all the things you can do once you get to keep your income. This helped us get through it. It's only temporary.
Take it one day at a time. Tell yourself, I can quit tomorrow but today I will keep going. Once you tell yourself that every day, you will be debt-free before you know it.
Let me know how much debt you have to pay off in the comments. Trust me you are not alone. Debt is a "normal" part of our society. Let's be weird together and have financial FREEDOM!!!