Since I have shared how we paid off $45,000 in 17 months, I wanted to share others stories of how they paid off debt. If you are thinking about or in the process of paying off debt, I hope these stories help inspire you to keep going.
I know when we were paying off debt, I would read other's stories everyday to keep me motivated. I also joined a several Dave Ramsey Facebook groups. It helps to surround yourself with others that are going through the same thing as you.
If you haven't found out already, not everyone in your real life is supportive. It is nice to be able to find weird people like you online to help you through the journey. Here are their tips to payoff consumer debt.
Don't forget to GRAB YOUR FREE DEBT SNOWBALL STARTER PACK: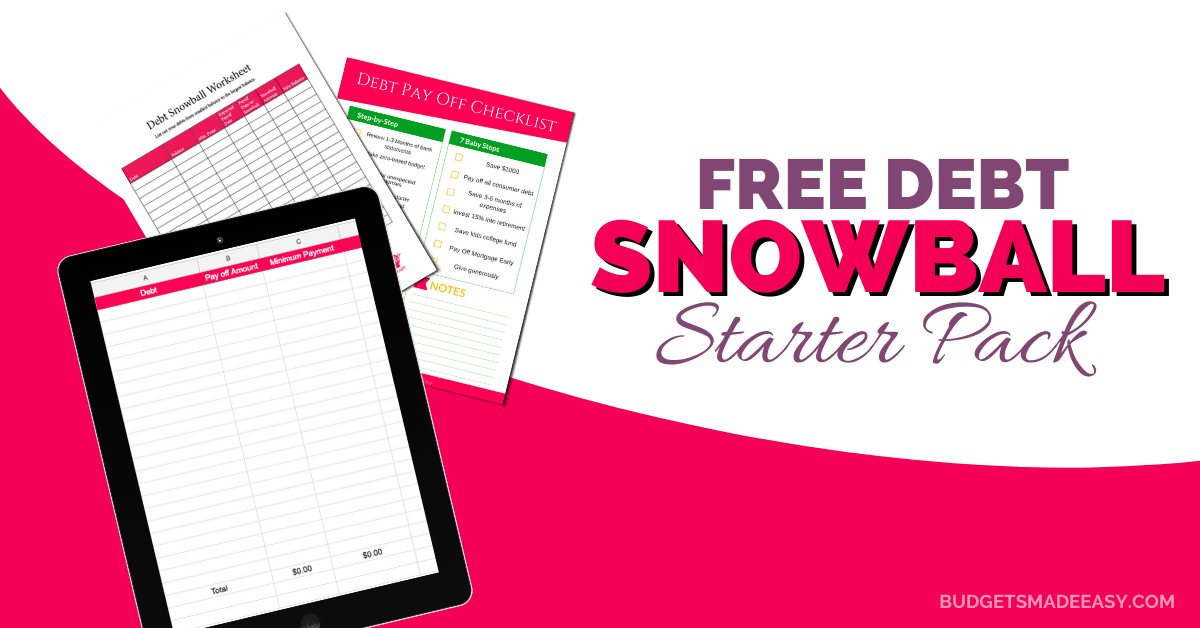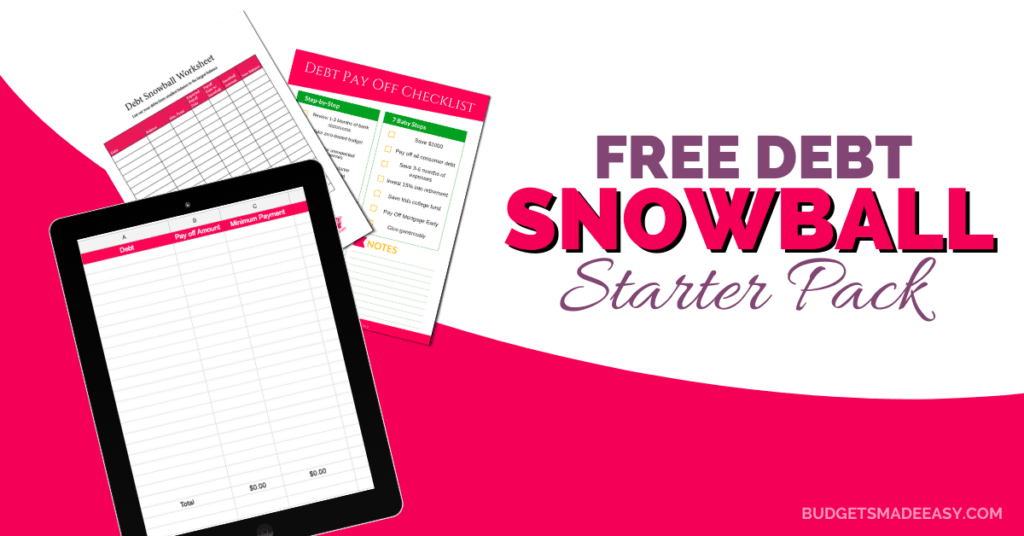 The first story is about how Stephanie and her husband paid off $70,000 in 12 months!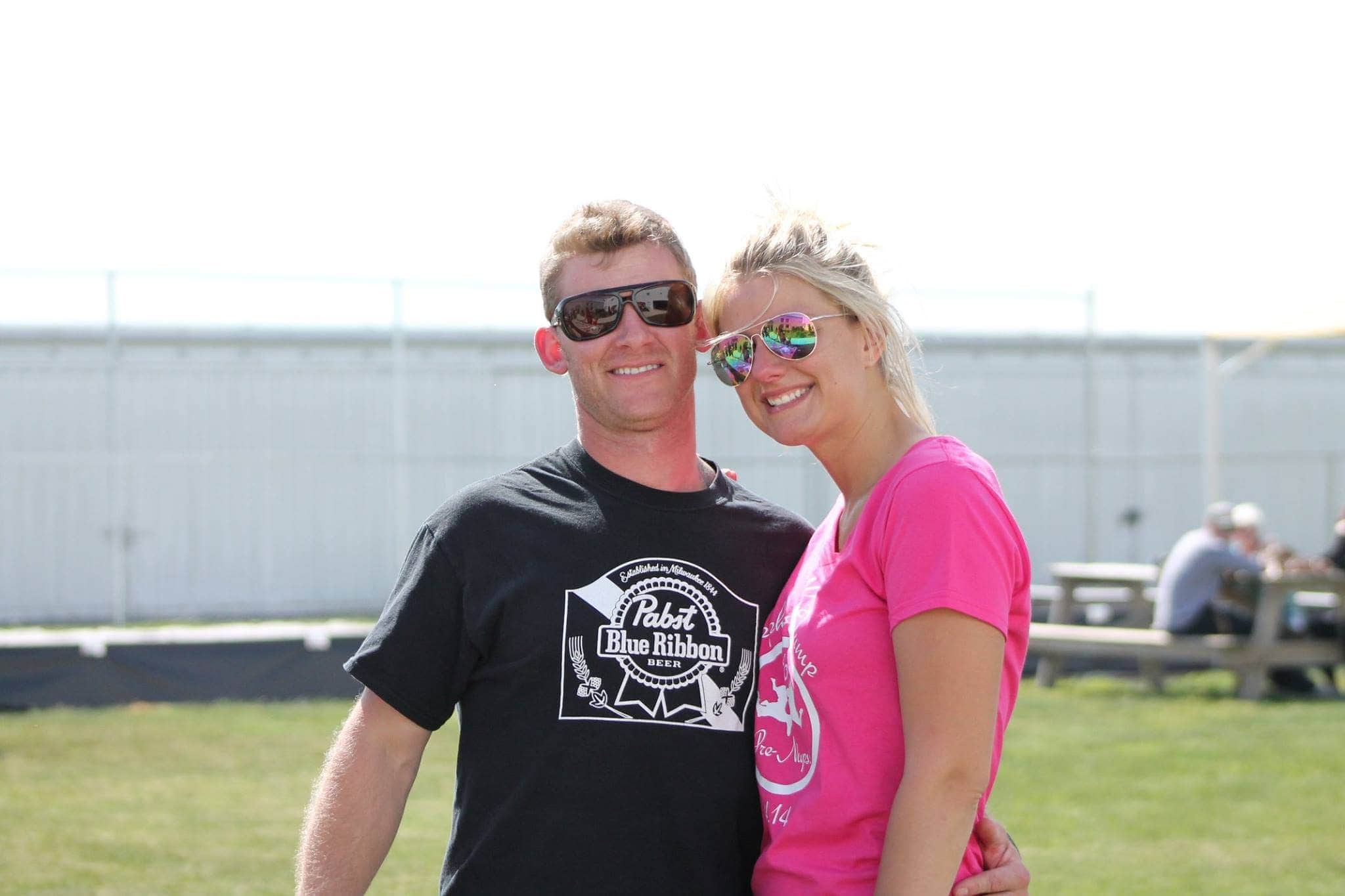 1. Quick intro, age, family demographics, career, income if comfortable sharing, anything unique about yourself.
I'm Stephanie. I'm 28 years old. My husband Nick (34) and I have been married for 3 years. We have not yet been blessed with tiny humans but we do have a dog, Jak. We live in Eastern Iowa in a town of 26,000ish people. We have a generally low cost of living being in the midwest. I work in a bank trust department in Operations and Account Management.
Nick is a Supervisor and Journeyman Scaffold builder for a construction/maintenance company. Nick makes about $60,000 a year and I made about $30,000 at my full time job. Through the Baby Step 2 and 3 process I also had another home business that I used to help speed up the process.
2. How much debt did you have when you started your debt-free journey?
We eliminated about $70,000 worth of debt in a 12 month period. That debt consisted of a little bit of everything. Student loans, truck loan, home equity loan, motorcycle loan, credit cards… you name it we probably had it.
3. How long did it take you to pay off?
It took us 352 days (not that we were counting :P) to pay off all our debt. We worked really really hard to get to that point so quickly.
4. Did you do anything extreme to pay off debt?
I had an additional home based business that I used to really push through debt faster. I was working an average of 70 hours a week between three jobs for pretty much the whole year.
5. What kind of comments did you get from others while paying off debt?
My mother in law told us that we were unrealistic to think we could ever be debt free. This was SUPER frustrating because she seemed to be more proud of her other son's $40,000 brand new truck then of my husband and I's hard work in the opposite direction, BUT that really motivated us to push even harder.
My family, especially my mom and my grandma were very supportive. I would send my mom updates frequently and she always had words of encouragement. Even though we are debt free now we still get people telling us it's unrealistic. Just last night my brother in law said the only reason we were able to do it was because we have two invoices (remember he owns a $40,000 truck 😉 ) I just ignore people most of the time.
6. Do you still have a mortgage?
We do still have a mortgage. We are doing things just a little bit differently then Dave suggests in this department because we have a unique situation. We have the opportunity to buy our dream house in a year or two (the lady is older and knows she needs to move but isn't ready just yet) so we are taking this opportunity to stock pile a ton of cash so we can have 20% down for the house without worrying about selling ours first.
Then when we do sell out house the money we get from the sale will go towards buying the equipment we will need to keep up with he 14 acres of land. It's also worth mentioning that we only have about $50,000 left on the loan and it is in a 15 year mortgage already with slightly larger payments then necessary ( I enjoy rounding up to an even $100 ) so we will have it paid off sooner then scheduled anyway.
7. Do you follow Dave Ramsey and if so, why and how long?
We do! I think his way make sense. They felt like a road map or step my step directions. Even though I knew debt was bad I wasn't confident enough in WHY it was bad to stand up for my gut feelings until I read his book. What he says just makes sense! I read his book a long time ago but it wasn't until May of 2016 that I picked it up again and never put it down.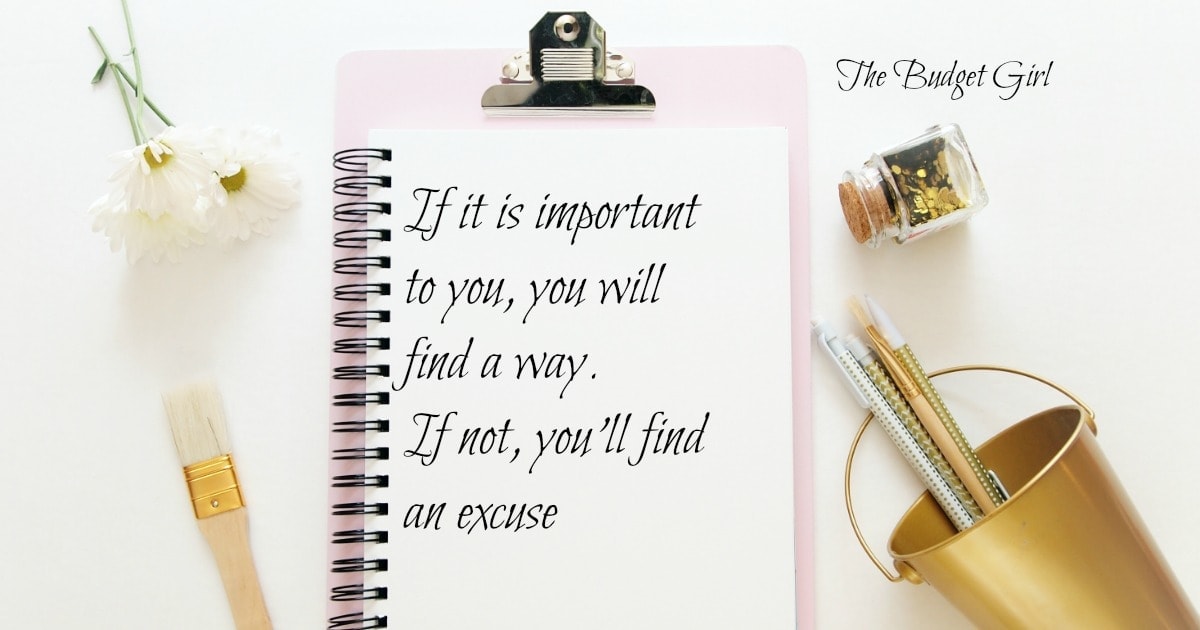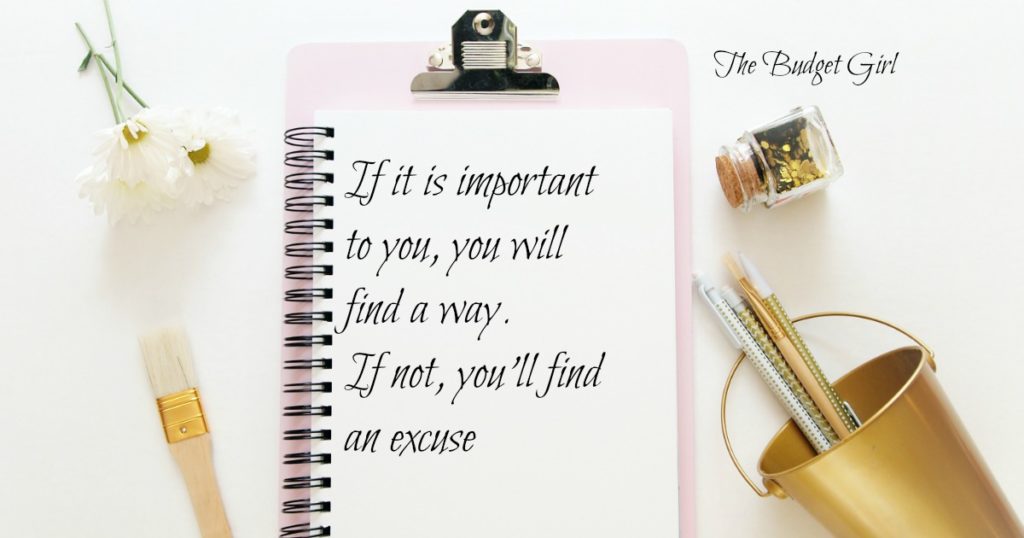 8. Have you ever bought a brand new car? If so, would you again?
Nope! I never will! My brother in law was just telling us how his $40,000 brand new truck lost so much value when he drove it off the lot and now he's upside down on his loan. I will learn from his mistakes and not ever go that route.
9. What can you do now that you couldn't when you had debt?
Breathe easy! We aren't totally to the point where we get go all willy nilly and do what we want. Since we are still saving for our dream house we need to be pretty strict and stay on task but just the idea of breathing easier and not having to stress it's amazing! We only have four bills every month and just that alone is amazing!
10. What are your current financial goals?
Our current goals are to stay disciplined and save for the house. We are also investing into our retirement and in that sense our goals are growth growth growth!
11. What piece of advice would you give someone who is currently in debt and/or working to pay it off?
Work HARD! You can do it but getting a second (or third) job will help so much! That temporary sacrifice will be worth it in the end! And don't give up, you're going to want to but don't do it. Don't compare yourself to others because you will get discouraged. Just remember that their nice new car or pretty purse is counter productive to what your plan is. I also ask my friends, does my crappy little ford escape make you want to hang out with me less?? No?? Okay then no need for me to get a new car or new friends 😛
Related posts:
How We Paid Off $45,000 in 17 Months
100 little ways to save money every day!
This was hands down the BEST decision we ever made. It was hard and we of course had fights and weren't sure if it would be worth it but honestly best decision ever. It will be yours as well if you just make the choice. You have to WANT it, it takes sacrifice. You aren't going to be able to have the life you had before, but if you bust ass and make it happen you will have a life that's even better!
Are you working on becoming debt free? Let me know how much you have paid off! What other tips do you have to payoff consumer debt?
To learn how we paid off $45,000 in 17 months, click here!
To stay up to date on posts, deals, and freebies, click subscribe below!