Should I Consolidate or Refinance My Debt?
This post contains affiliate links. This helps support my small business. For more information see my Disclaimer and Privacy Policy.
If you are asking if "Should I consolidate or refinance my debt?", I am going to guess that you believe this will help you save on interest and make your payments more manageable. There may be a few instances where I would tell you to consolidate but the majority of the time it is not a good idea. I can't tell you how many people I have talked to that took out a 401(k) loan or refinanced their house to pay off credit card debt. What really gets me about these people is that they then claimed they were "debt free". My husband and I are completely debt free except our mortgage. We follow the Dave Ramsey plan and are currently saving our emergency fund. If you want to have financial peace, moving debt from one place to the other is not going to solve your problem because the problem is your mindset.
Why Not?
In order to solve your debt problem, you have to fix what got you in the situation in the first place. Whether it's controlling your spending, not making a budget, or an income problem, you have to find a solution and make a plan. If you simply move the debt, you still have it and you will continue to add to it. I have spoken to so many people who had all their credit cards paid off and then a year later, they are several thousand dollars in credit card debt again. The problem that I see the most is not making a budget. Some people think "what's the point, I don't make any money to budget". If you don't make enough money, you still need a budget. You still have to tell your money where to go.
Debt consolidation and refinancing does not get rid of your debt. It simply moves it and extends the time that you will be in debt. 
You will pay more in interest and fees.
It doesn't solve your problem. 
If you really want to solve your debt problem, you need a written budget and a plan. You have to start forming new habits and be intentional with your money. It is not going to be an instant fix and is going to take time. You will screw up and make some mistakes along the way but the important thing is to keep going and stay focused.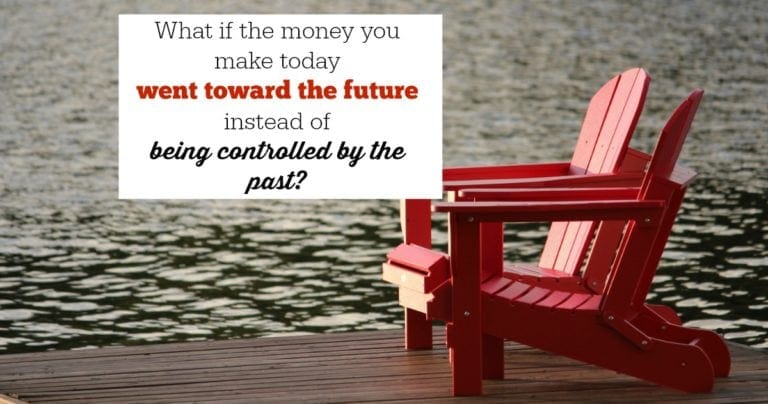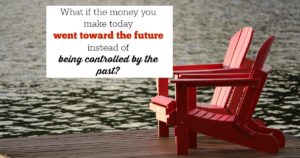 Why Would I?
There are only a couple of instances where I would recommend consolidating or refinancing your debt. First and foremost, it should only be done AFTER you do a written budget, make a plan, and try to work the plan for several months. Debt consolidation or refinance should be the absolute last thing you try. You should try other things first, like getting another job and selling everything you have. If you get intense with the program, the typical family is out of debt in less than two years.
Now, if you have been working the plan and have done all those other things but you just don't have enough money coming in to pay the bills or it's still going to be several years until you are debt free, then you can refinance to a lower rate or payment. Just remember that it still doesn't solve your problem and your goal should be to pay it off as soon as possible. Don't fall into the trap of "everyone has debt" or thinking it's okay because you can afford the payment.
This does NOT make you "debt free"
Don't fall into the mindset of since your credit cards are "paid off" that you are debt free. Debt on your vehicle, student loans, and 401(k) is DEBT. Don't feel like you did much by moving it.
Now let me be clear about a couple of things, when I talk about debt consolidation or refinancing, I am not recommending the "debt consolidation" companies. The fees and interest on those loans are absurd. I am talking about you going to the bank to refinance your credit card balances with a personal loan or taking out a 401(k) loan to pay off credit cards, or refinancing your auto loan. I still do not recommend those things unless you have tried everything else.
Student Loan Debt
Now another instance I would refinance or consolidate is student loan debt. If you are already stuck with it and can't afford the payment, go ahead and refinance it. Student loans are an entirely different ball game. They never go away, and even the income based repayment plans can have huge payments after the first couple of years. You can't file bankruptcy on them and the debt forgiveness programs are almost impossible to qualify for. Not to mention that the president could change the qualifications for it.
I did not know that you could refinance student loans until we were already paying them off. I originally had $28,000 in student loans. Nine years later, when I started putting everything extra to them, I still owed $25,000. So, I had only paid off $3,000 in 9 years because of the interest. I didn't refinance at that point because I was going to have them paid off in less than a year anyway. So, if you are like me and will have them paid off soon, don't waste your time and money refinancing. This would only be for if you are still years away from paying them off.
Related posts:
Tips for Paying Off Debt for Millennials!
Now What?
If you choose to refinance, make sure that you are using a reputable company and that it is a good interest rate. You want to drop your interest rate at least 2% and make sure it is a fixed rate for it to be worth refinancing. Also, make sure that the fees are low and that there are not any prepayment penalties. Any money saved per month by refinancing should be used toward necessities if you were short each month or toward your lowest debt. Do not think that you now have "extra" money. Your goal should still be to get out of debt as fast as possible.
Don't forget to follow me on Facebook, Twitter, and Pinterest!