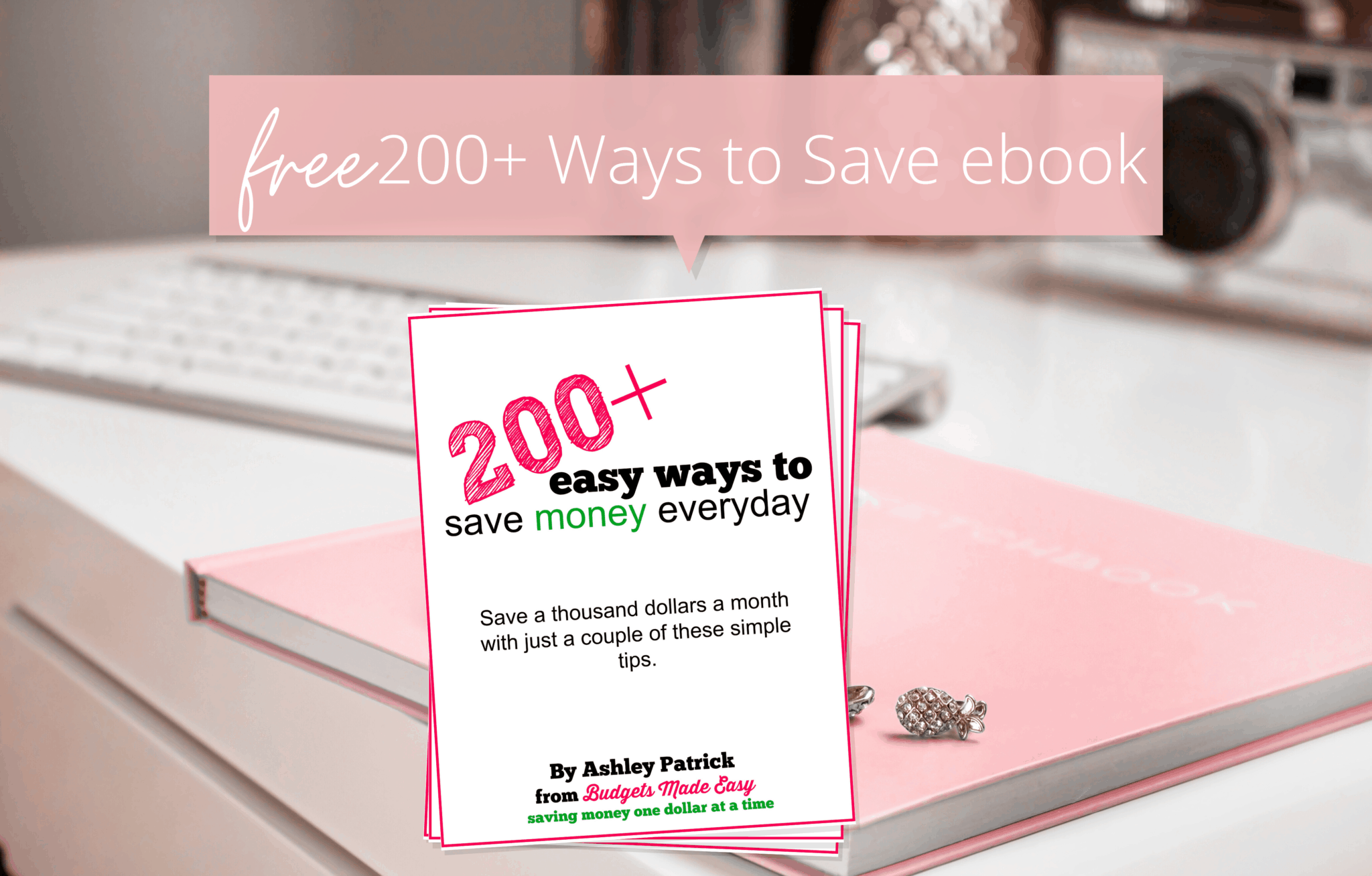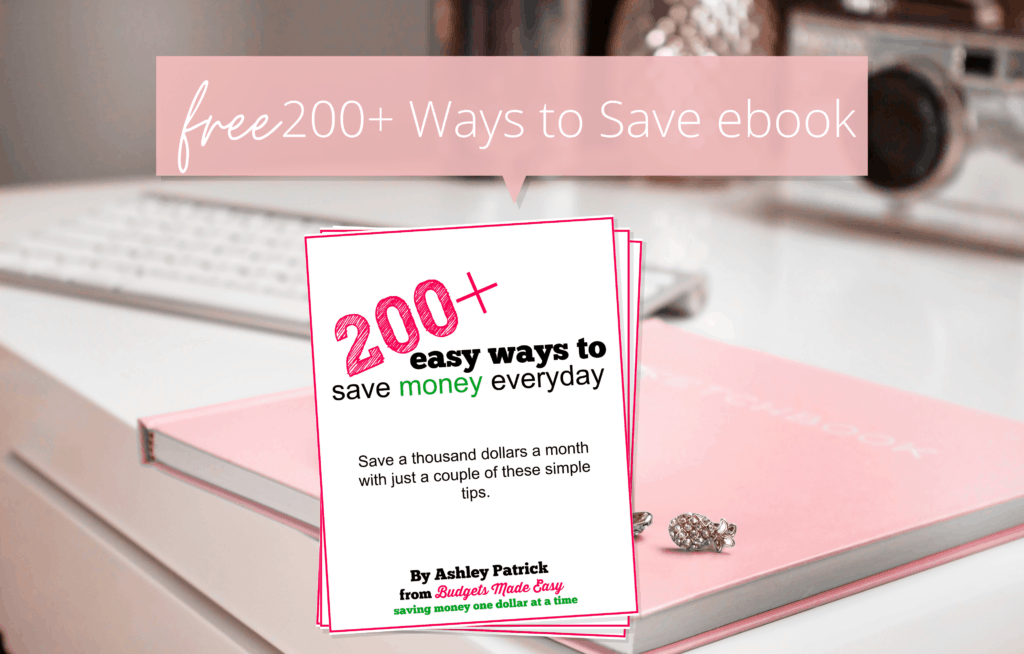 Saving $1000 in 30 days is not the easiest savings challenge but it is completely possible, if you have a plan.
The biggest part of this challenge is to figure out how to make some extra money, whether it's working extra or selling things. Or it could be making your budget and cutting expenses.
It is more possible than you might think. I have made it easier for you to achieve this goal by creating a saving challenge printable.
It is so important for your financial goals to save $1000 quickly.
Why save $1000?
A small $1000 emergency fund is the first step in the Dave Ramsey plan. It is a small buffer for emergencies while you focus on paying off debt. It will not solve all your problems by any means but it will help you avoid debt to a certain extent. Remember this small emergency fund is only temporary. Once you are consumer debt-free then you save 3-6 months of expenses.
This baby emergency fund is only to get you through his second baby step. Then it's on to building wealth and leaving a legacy for your family.
Learn how to save $1000 in 30 days
Write It Down
The first thing to do to is to make your plan. I want you to WRITE IT DOWN. One of the biggest predictors in achieving a goal is writing it down. If you write your goal down, you are 1.5 times more likely to achieve it.
It will make you more successful and more likely to actually achieve your goal when you write it down. I then want you to put it everywhere. This will help motivate you and remind you of your short-term goal.
This is a small goal to reach a bigger goal. Whether it's your small emergency fund or saving for Christmas. Keep your eye on the bigger picture and why you need to save it fast.
If it takes you 6 months to save $1000, you will be less likely to do it. You will also likely spend it here and there and won't even get to $1000.
If you truly want to save $1000, your goal needs to be in less than 2 months.

Related posts:
Why You Should Save A $1000 Baby Emergency Fund
Make Extra Money
The second step is to figure out HOW you can achieve it.
Make a list of ways to earn extra money. Think about the pros and cons of each and decide if it's worth reaching this short-term goal. Your long-term goal may be to pay off all your debt, but. you need some short-term goals to get there and stay focused. This is why it is so important to focus on one thing at a time. If you are trying to do too many things at once, it gets overwhelming and you will give up quickly.
Some ideas to make extra money include:
Now think about how important it is to you to do this fast and what you are willing to do to get there.
It is important to try and fail than to have never tried at all. If you want to be successful with your money and long-term goals, you have to make some sacrifices now. It's only temporary. You don't have to work a 2nd job forever, unless you want to of course. It a short-term sacrifice for a long-term gain.
Related posts:
35 Frugal Living Tips anyone can do!
Sell Everything
Then I want you to make a list of things you can sell. I want you to figure out what to sell at a yard-sale versus what you can sell online for more money. Yard-sales don't usually bring in the most money for items so if you can get more money selling a different way then do it.
If you don't have a yard to have a yard-sale then you could create a Facebook group to sell things. The only thing with this will be getting people in your group to buy that aren't your friends. This could work depending on what you are selling and how fast you want to sell it.
Some places to sell bigger priced items:
Facebook Marketplace
Facebook groups
Craigslist
Ebay
Offerup
Letgo
declutter
antique stores
Make a Budget
The next thing to think about is doing your budget. Most people say that they feel like they found money and got a raise by doing a budget. If you are not doing or staying on top of your budget, then you are probably overspending.
The first step in creating a budget is to figure out where your money is going. List out your income and expenses. You will probably be surprised at how much you should have left at the end of the month.
Related posts:
Budgeting for Beginners: A Step-by-Step Guide
11 Things missing from your budget
If you are surprised, I want you to create a zero-based budget. This mean that you assign every dollar a job. So, on paper you will have $0 left at the end of the month.
If you have money left after expenses, food, and gas, everything that is left goes to your $1000 emergency fund. This is your only goal right now. This will also make you have $0 left at the end of the month (on paper).
Do not pay more than minimum payments on any debt for right now. Only focus on saving.
I also do not want you eating out at all. Remember this is temporary until you reach your goal. It will suck at first but keep reminding yourself why you are doing it. This is also where printing off the savings challenge will come in handy.
Keep the worksheet where you can see it. This will help you in achieving your goals. I also have created another visual/printable to help you save $1000 in my Budget Workbook. It will help you see how much you have saved and how much you have left to save.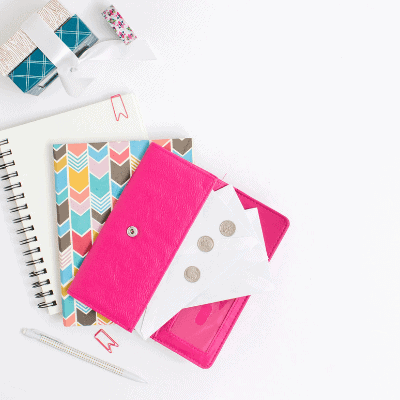 Cut Expenses
The next thing I want you to do to help achieve your goal is to see where you can cut expenses.
I have a checklist to help you find ways to cut expenses in my resource library.
This worksheet will help you think of ways to cut back on monthly expenses.
You will want to cut back on things you aren't using.
If you have a million different insurance policies, think about which are necessary and which aren't. I know through a lot of jobs, they have a lot of different policies they offer but you may not be a good candidate for all of them.
Related posts:
100 little ways to save money every day!
10 things to quit buying & save $2000 this month!
Do you have an unlimited data plan on your cell phone but only use a couple GBs a month? Cut it down and save money on your cell phone bill.
Do you have 200+ TV channels but only watch less than 10? Lower your package or look for a package where you can select your channels. I have also had luck with calling to cancel and receiving so much off my bill for 12 months. Something to think about.
There are also cheaper service providers like Sling TV, Netflix, Hulu, and Amazon Prime. Now you won't save if you subscribe to ALL of them but see who has the shows you want to watch and compare pricing.
Meal Plan
Once you have everything written down and have your plan, the next thing to do is save $1000 in 30 days! I find it is easier to have one goal at a time. I do not do well with trying to save for several things at once. So, only focus on saving $1000 quickly.
Remind yourself everyday what your goal is that day. Keep visuals around at your house, office, in the car.
Make a meal plan so you aren't tempted to grab fast food on the way home. I found that I was able to save $600 a month by meal planning and changing the way I grocery shop.
How To Create A Weekly Meal Plan
Now go save $1000 in 30 days or as quickly as you can. Even if you can't save $1000 in 30 days, your goal should be to save it as fast as you can. I don't want you to make any excuses, just do it as fast as possible.
Your $1000 emergency fund is the buffer between an emergency adding to your debt and just being an inconvenience. You can pay for most minor things with $1000 and if you don't already have it saved, you will resort to credit cards and loans to help pay for an emergency.
Don't forget your FREE savings challenge printable:
Let me know how quickly you can save $1000 in our Facebook group.