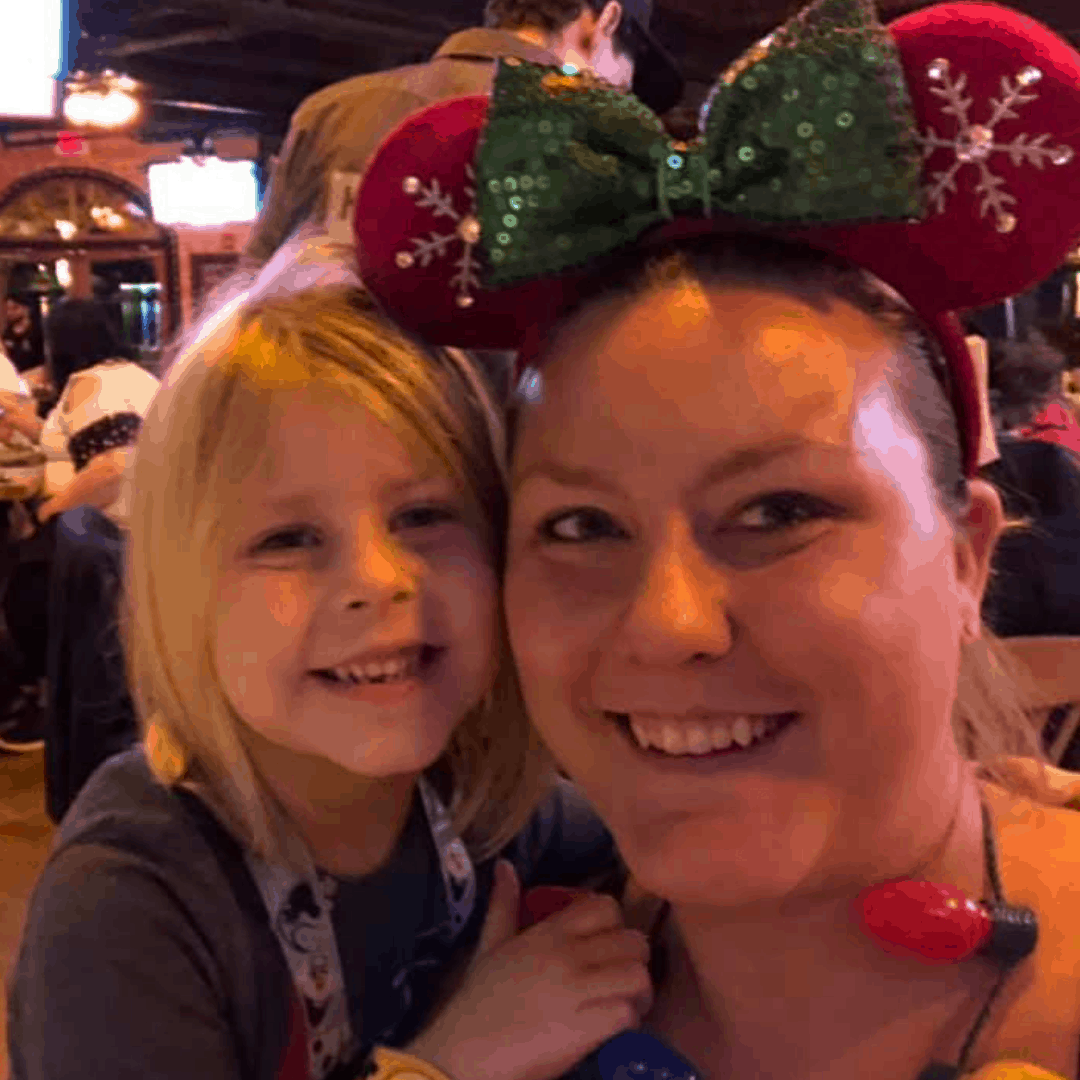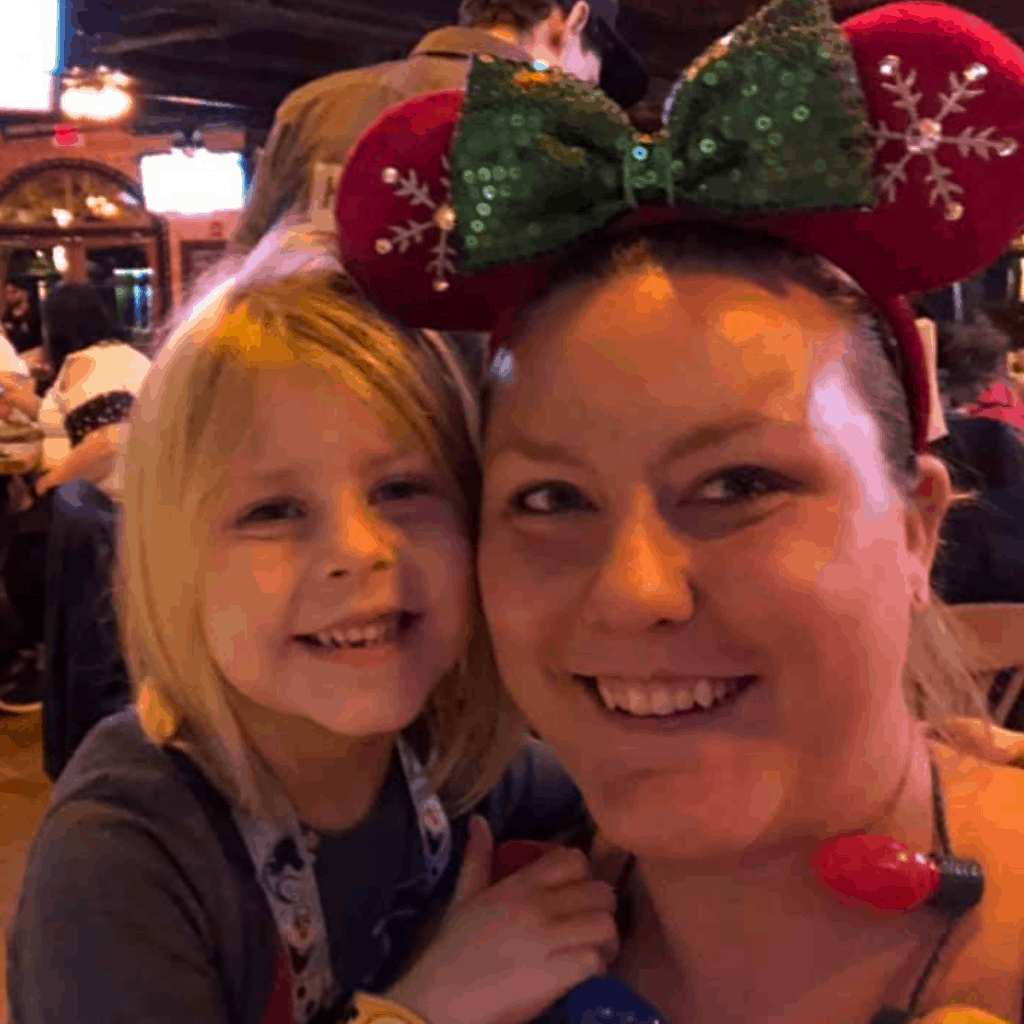 In March 2015, I was desperate and looking for a debt pay off plan to help me get out of the mess we were in. It all started when we bought a huge house and then needed to renovate it when we got pregnant with our second child.
We ended up taking our a 401k loan for the renovation. Then a couple months later, my husband was laid off and the loan came due.
We didn't have the cash and couldn't get another loan without a job. So, it counted as a withdrawal with lots of penalties at tax time.
When I did our taxes in 2015, we owed a ton of money to the IRS. I put that money on a zero percent credit card and didn't know how we would pay it off before interest accrued.
I then started searching for a plan and found Dave Ramsey. I got to work making a zero-based budget and cutting expenses everywhere. Here are the tips we used to pay it off fast!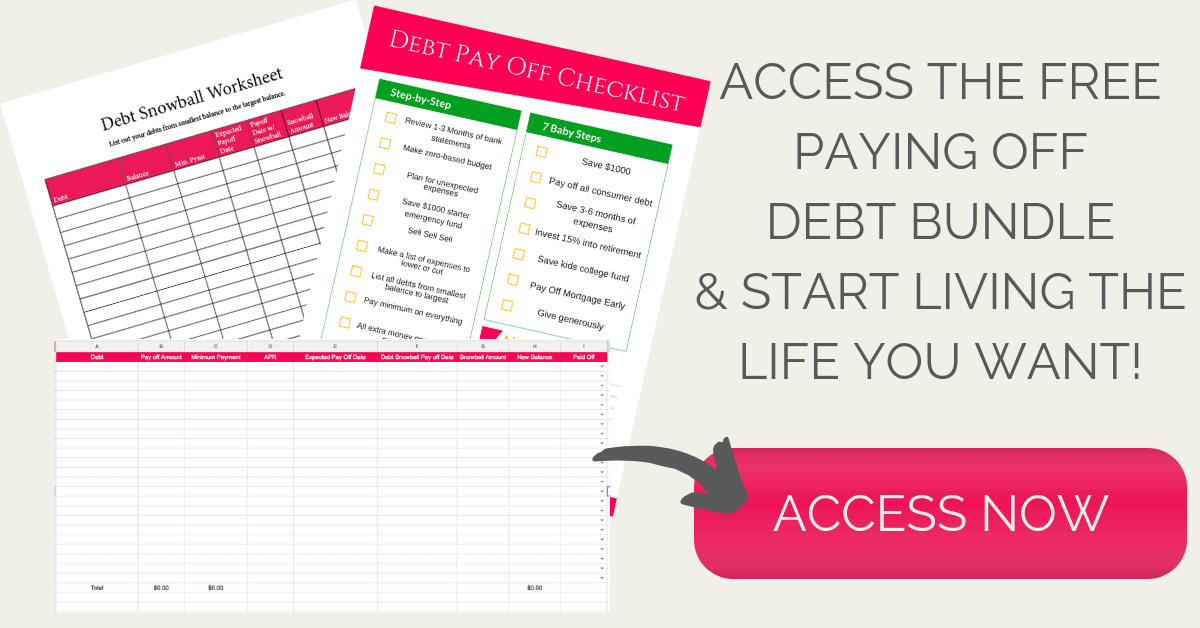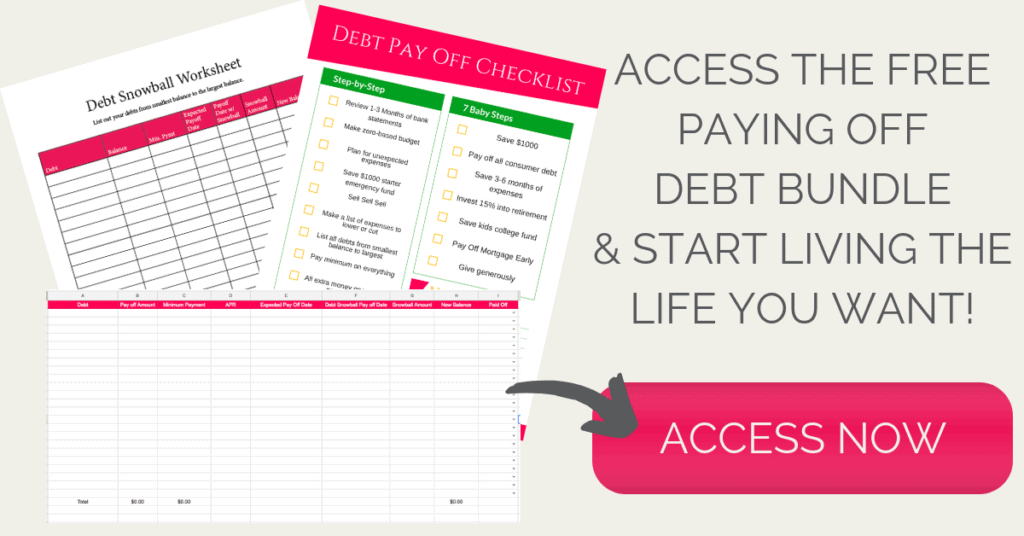 How We Paid Off $45,000 in 17 Months
Paying off a large amount of debt was not easy and it took sacrifices. There were negative comments along the way and people that think you will always be in debt. But you don't have to always be in debt.
It is possible to pay off your debt and have financial freedom. It's all about priorities. If it is a priority to you, you can do it.
We followed the Dave Ramsey method of paying off debt after I read The Total Money Makeover book. I heard about Dave Ramsey through Money Saving Mom . I read about her journey and how they use cash for everything and wanted to learn more about it. So, I ordered the book and quickly became obsessed. Learn how we paid off debt so that we could save money and do what we want!
What Is The Dave Ramsey Plan?
So what is the Dave Ramsey plan? Basically, his plan is broken down into 7 steps. Before you start step 1, you have a WRITTEN zero based budget, and get caught up on the "4 walls" (rent/mortgage, power, water, transportation etc).
This is also the time to agree to not take on any new debt and cut up your credit cards. You will want to cut out retirement savings at this point and anything else you can think of. You will want to keep certain insurance plans.
Step 1: Save $1,000 emergency fund
The idea behind this is to not to go further into debt if you have a small emergency. If you know something that is going to cost more than that is coming up, you save more.
Step 2: Pay off Consumer debts
This is the step where you pay everything off but the mortgage. Everything extra in your budget goes toward your lowest debt first. Once one is paid off you move to the next lowest while making minimum payments on everything else.
Tips for paying off debt for millennials
Step 3: Save Fully Funded Emergency Fund
This is when you save 3-6 months of expenses as your emergency fund so that you don't have to go back into debt if something happens.
Be sure to store it in a high interest account that is out of sight and out of mind. You don't want it to slowly disappear.
Step 4: Save 15% in retirement accounts
Now you can start retirement savings again. You want 15% of your income to go into Roth IRA's and 401(k)s. The 15% is on your gross income.
Step 5: Save for Kids College
There isn't a set percentage and can be whatever you can afford. Just remember that you will retire one day and your kids may not go to college. Make sure to save for retirement before saving for kids college.
Step 6: Pay off mortgage early
Dave recommends only taking out a 15 yr loan and having a big down payment. If you only have a 15 yr loan this step should cut it nearly in half.
Step 7: Give generously
Dave is a big advocate of giving during all the steps but once you get to step 7, you don't have any debt so you can really give like no one else.
How we paid off debt-
Ok, I know that is a quick and dirty overview of his program but I could write all day about it:). So, back to our story, I learned about the baby steps and got right to work.
I refined the budget to have a zero-based budget. and got to work on my spreadsheets. I used to like to write everything down on paper but with a zero-based budget, it was too in-depth to do that. Plus with my spreadsheets, I set up formulas and budgets for the whole year. It's much easier to make changes that way also.
There were things that we did not do initially or at all. It took us 7 months to shut off our retirement contributions. I had a very hard time with it but once I figured out how much more debt we could have paid off in that time if I had done it already, I did it. I also adjusted our tax withholdings to get less of a refund and keep more each paycheck.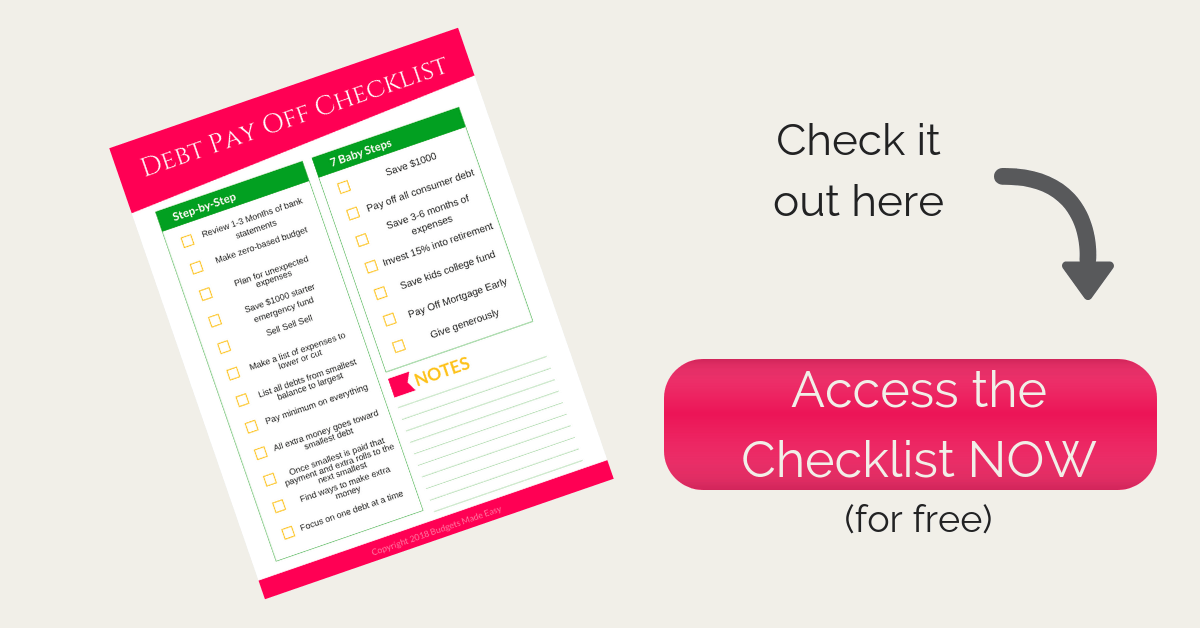 Used Cash
It took us a while to start using cash. Cash was an adjustment for sure. I was afraid I would lose it, which I did once.
I was afraid we would spend it on things we shouldn't, which we did.
But once we got in the hang of it, I preferred cash over debt. It was easier to stay on budget and not spend what was left on things that we didn't need.
We also never cut up our credit cards. We did cancel several that we never used. I kept one to order things online. I refuse to use my debit card online but I made sure I had the money and would transfer it right away.
The largest part of our debt was my student loans. That accounted for $25,000 of the $45,000. The rest was a Yukon Denali that we just had to have and taxes caused by a 401(k) loan that came due when my husband lost his job. I have another post about why 401(k) loans are bad which I learned from personal experience.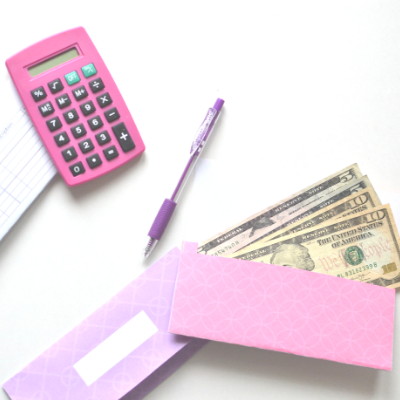 Related Posts
How We Paid Off $25,000 in Student Loans in 10 Months!
How One Couple Paid Off $130,000 in less than 2 YEARS!
Zero Based Budget
It is truly amazing how once you start doing a zero-based budget you find extra money. It also caused me to scrutinize our expenses more. I cut lots of extras and scaled down our TV service and phone service. Once you pay attention to where your money is going, it is harder to let it go.
Budgeting for Beginners: A Step-by-Step Guide
12+ Monthly Budget Busters List That Will Save Your Sanity and Budget
100+ Simple Budget Categories That Will Save Your Sanity
Meal Planning
The same goes for our food budget, I cut it in half once I realized we were spending so much. My husband likes steaks and hamburgers but we had to sacrifice all those things during this process. We ate a lot of chicken or pork tacos and breakfast food for dinner. We also quit eating out several times a day.
My husband and I would go out for lunch almost everyday plus sometimes breakfast and dinner. We cut out almost all of that. I started to meal plan which made it easier not to eat out. When you have something to make, it makes it harder to justify running to fast food.
Related posts:
How To Create A Weekly Meal Plan
Sold Everything
We also SOLD EVERYTHING! I sold a ton of my kids junk and my husband even sold some things. Anyone who knows my husband, knows what a feat it was getting him to sell anything but once he saw the progress we were making, it was easier for him.
My husband also worked like crazy to have extra money to put towards our debt.
Debt Snowball
We paid everything we could on the credit card that we put our owed taxes on. It amazed me one night that when I put it on a 0% interest card to save interest and penalties from the IRS, I didn't actually have a plan to pay it off. That was part of what got me looking for debt pay off plans.
I have never been one to "like" debt and we typically paid everything off early but I didn't not like it enough to not go in to debt until I found Dave Ramsey.
We started using the debt snowball method with a zero-based budget and knock out the debt fast!
The debt snowball method consists of paying off debts from smallest balance to the largest balance and not focusing on interest rates. You focus on one debt at a time and pay the minimums on everything else.
I was constantly using a debt snowball calculator to determine how much faster we would be debt free after making extra payments.
Related posts:
How One Couple Paid Off $130,000 in less than 2 YEARS!
The next debt was my car. You know, the one we had to have since I was going to have our first baby and wanted her to be safe. It was "only" $300 more a month than my car payment at the time (note the sarcasm). So, I had already been paying a little extra every month on it before starting this plan.
We already had the car 4 years out of a 5 year 0% interest loan when we paid it off. If it had been any newer, I would have had to sell it. We paid it off a year early thanks to my husband getting a bonus at work and his overtime.
Student loans
Next came my dreaded student loans. This is where we really kicked it in to high gear.
I shut off our retirement contributions and made visuals to keep me motivated. We started on this one on January 1st and I wanted to have it gone by the end of the year. We managed to pay them off by October!
We kept doing a lot of the same things we were doing during the other loans but this one took longer and we started to get burned out halfway through.
Once we could see the light at the end of the tunnel though, it helped motivate us to get there even faster.
We went without a lot things toward the end and kept telling ourselves we would get it when we were debt free. My husband even asked me one time if we could buy shaving cream again when we were debt free.
We were able to pay off my student loans in 10 months!
We started dreaming about all the stuff we would buy once we paid off debt. It's funny because it was things like our favorite products. Once we were debt free, we splurged a little bit but had to get back to it to save up our emergency fund. We are currently halfway there for that.
We should be back to saving for retirement come May this year and we have a big trip to DISNEY planned for December. Our trip will be paid in full before we even get there, how cool is that?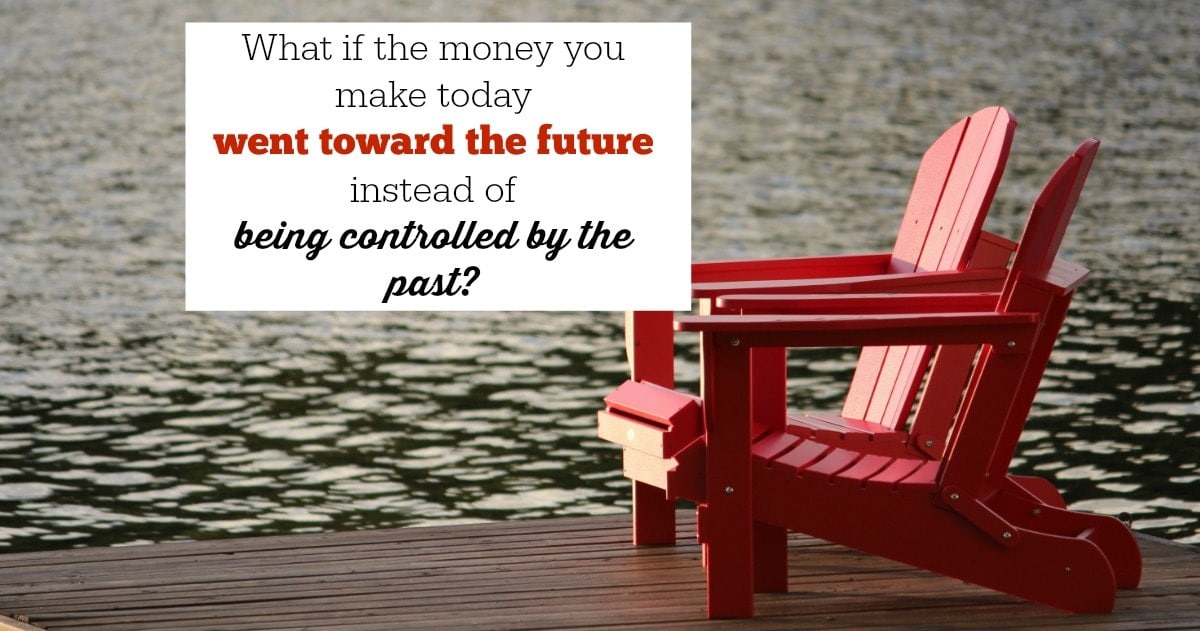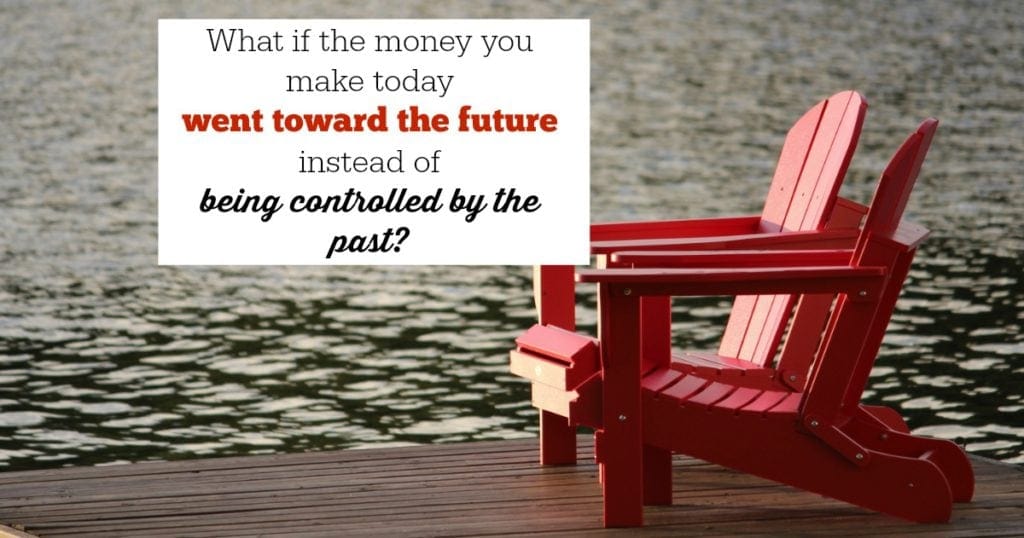 In conclusion, being debt-free is possible and YOU CAN DO IT!
Don't let anyone tell you or make you believe that it's not possible. You can do anything you want as long as you want it bad enough. Each dollar you spend, you are saying it's a priority. You just have to want your financial future bad enough to do what you need to do today.
For more money-saving ideas, follow me on Facebook, Instagram, and Pinterest.