Our debt free journey began in May of 2015 with $45,000 in consumer debt which didn't include our mortgage. It took us 17 months to pay it all off. Obviously we made a lot of sacrifices during that time to accomplish our goal. I was asked during this time if I died tomorrow would I still be glad I made the sacrifices. My answer was yes and there are numerous reasons why. So, why sacrifice to be debt free? Here are my reasons my reasons why sacrifice to be debt free.
Long Term Goals
In our society, it is all about what "I want right now" and YOLO. This is not sustainable long-term and guess what, you will probably get old. I know you don't want to but it is more likely you will get old than die at a young age. We have to plan for the future and save for the future now or you will suffer later. I wanted to make sure that we would be able to pay off our house one day, save for kids college, and save for our own retirement. I also wanted to be able to go on vacation, have adequate savings and several other things that weren't as easy to do with a large amount of payments. In order to do that, we had to make short-term sacrifices to pay off our debt to reach our long-term goals.
Financial Peace
Money or really the lack of money is a huge stressor. When you don't have any debts, the stress from making payments and the risk associated with debt is reduced. Money fights are one of the leading causes of divorce in this country. If you and your spouse are on the same page about the budget and where your money is going, that will greatly reduce the stress and money fights. Plus once you are debt free, you won't have the stress of making payments. Being debt free truly gives you financial peace. It is a very different feeling when you realize you completely own everything you have.
My Kids Future
Another reason that I am glad we sacrificed and paid off debt is to teach our kids about money. They had to learn that we couldn't buy them a bunch of crap that they were only going to play with for a few days. I quit buying them toys and sold a lot of their toys. They learned about giving to other children instead of getting something for themselves. We also quit doing a lot of activities and spent more time at parks and as a family playing games and having movie nights.
We are now able to save for our kids college and be able to leave our kids a legacy once we are gone and not a bunch of debt. Imagine what you could do for your kids future if you didn't have any payments. Could you pay for college? Could you help with a wedding or first house? What will your kids be left with once you're gone? Will they have debt collectors calling them to settle your accounts? Will they be able to pay for the funeral? These are all things that you should be thinking about and planning when you are a parent.
Related:
How One Couple Paid off $70,000 in 12 Months!
Giving Generously
I also wanted to be able to give more to the community. My husband and I have always given but it's hard to really give as much as you want when you have debt. We are now able to give frequently and generously when the need arises. If you were debt free how much more could you give?
Freedom
Being debt free gives me freedom to do what I want. That means that I could change jobs, stay at home with my kids, start a business, go on vacation, or really do a lot of things I couldn't before. When we had all that debt, I was working to pay for daycare and my outrageous car payment. Now, I have the freedom to do whatever I want with my money. We are planning a trip to Disney later this year, all paid before we even get there. We wouldn't have been able to do that before.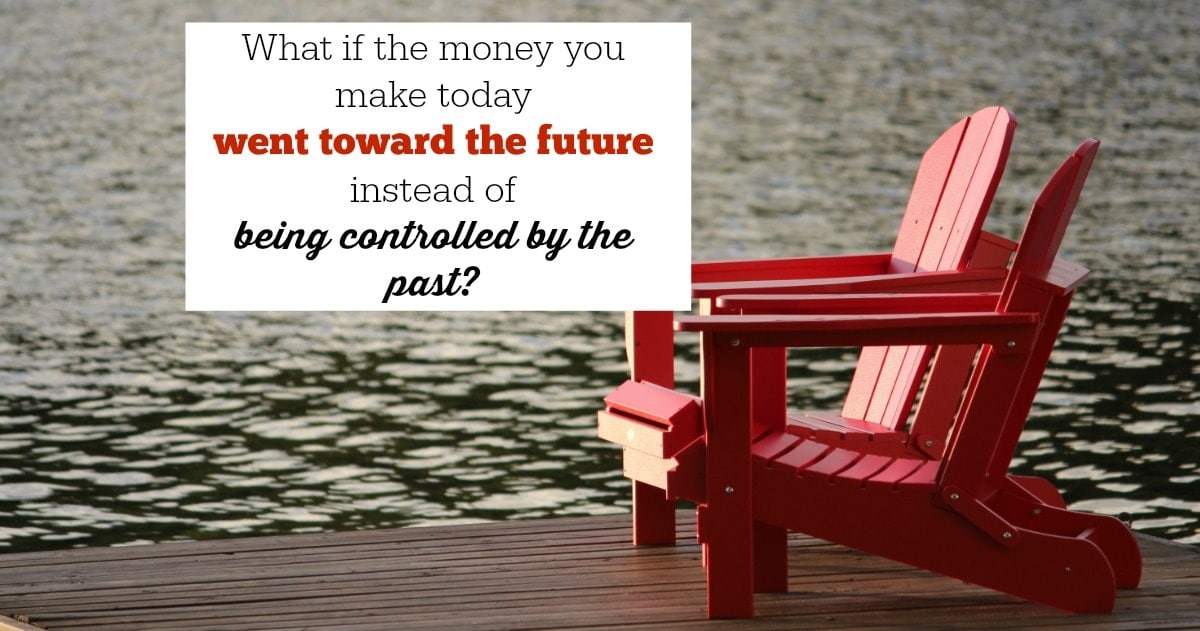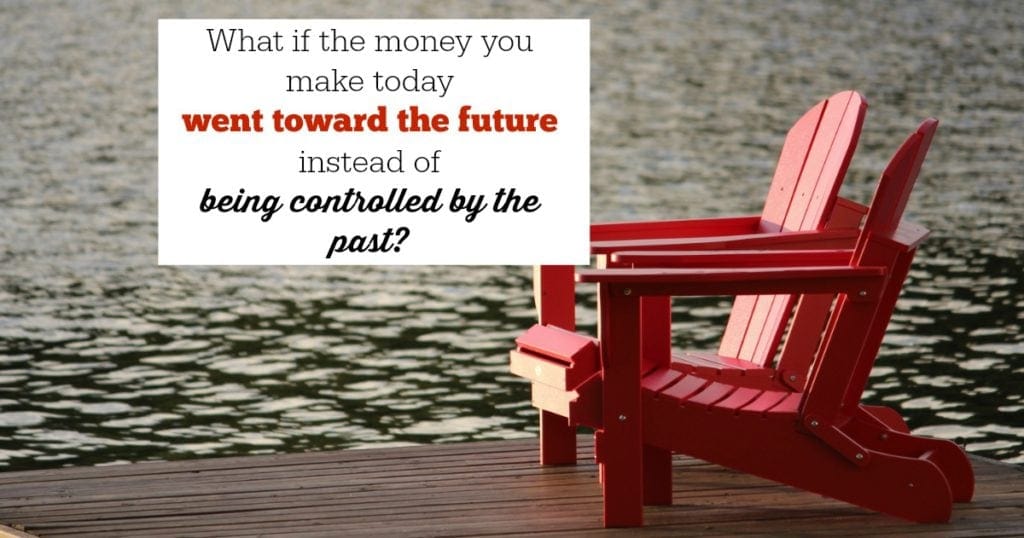 Following Through On My Goals
Another reason I am glad we made sacrifices and paid off our debt quickly is because I wanted it gone. If you make sacrifices, you will pay it off sooner, which means you are more likely to actually achieve your goal. If you spread it out too long, you will more than likely quit. The majority of people who follow the Dave Ramsey plan are debt free in 18-24 months. If it is going to take 5 years, it would be very hard to follow through and make the sacrifices for that long. I know people have been able to do it that long but it is a lot harder. If you make sacrifices with an end date in mind, it's easier to stick to your goal.
We made a lot of sacrifices and cut costs and expenses so that we could be debt free as soon as possible and have room to breathe. I don't know that I could have kept going much longer than we did. Once we were debt free, we splurged a little and have gone back to saving. We have been able to go see family during an emergency and not worry about the cost. We didn't even have to worry about if for some reason, my husband didn't get paid a day or two of the trip. We were able to take the trip, financially stress free, and spend time with a sick loved one.
So, when you hear that I'm debt free, don't say or think that I am "lucky". We made the sacrifices necessary to get there. We didn't go on trips with friends, concerts, to the beach, go out to eat all the time or anything else that we would have liked to do to reach our goal as quickly as possible. I am still very thankful we did even though we missed out on some things. We now have the freedom to do those extra things and can plan for our future.
What is your reason why?
For tips on paying off your debt, see my post here.
Don't forget to follow me on Facebook, Twitter, and Pinterest for more money-saving tips!