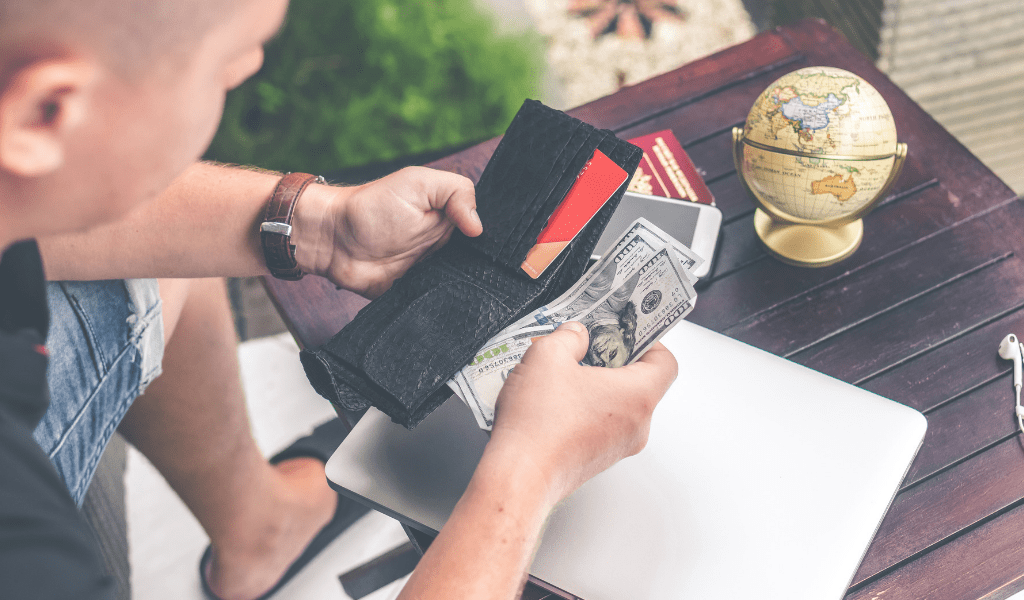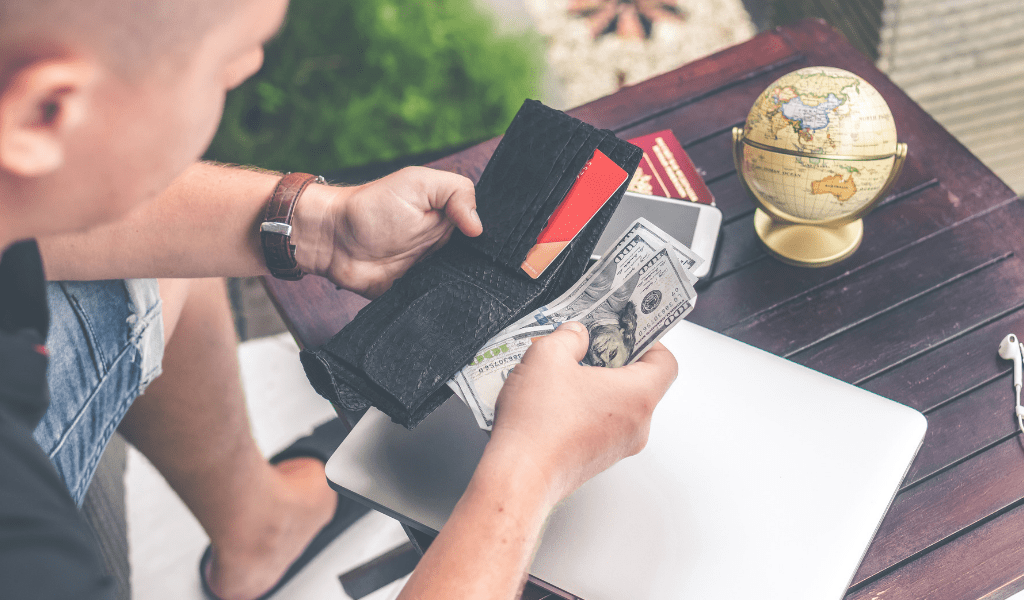 The majority of Americans are living paycheck to paycheck. The most recent study shows that almost 80% of Americans live paycheck to paycheck and could not cover a $400 emergency.
In order to get out of this cycle, you need to get money in savings and be able to cover emergencies without adding to your debt.
These simple tips will help you stop living paycheck to paycheck and actually pay bills before they are due and save money.
Even if you are living paycheck to paycheck with no savings.
Getting out of the paycheck to paycheck cycle may take a little time but it's actually easier than you may think.
I know you are tired of living paycheck to paycheck and it can seem like an endless cycle.
But you can do this!
Even if you have a low income. Even if you suck at math.
It takes changing your mindset about money and managing your finances.
But you will be happier and have less financial stress.
These tips will not only get you out of this cycle but help you build a healthier financial future.
In this post you will learn:
What exactly it means to live paycheck to paycheck
Basic steps to stop living paycheck to paycheck
How to save money automatically on autopilot
How to stay motivated and change your mindset
It really all boils down to spending less than you make and changing your habits so you can save money and not spend it.
These tips will help you do just that and do it fast. You will then be better off financially than the majority of Americans.
GET YOUR FREE HOW TO STOP LIVING PAYCHECK TO PAYCHECK PDF GUIDE AND WORKBOOK HERE:
What does living paycheck to paycheck mean?
Before we can discuss getting out of this cycle, let's discuss what it even means. Because it can mean different things to different people.
Even if you Google what this means, you get several different variations.
Living paycheck to paycheck means that if you were to miss a paycheck, you wouldn't have enough money to pay your bills.
10 Simple Steps to Stop Living Paycheck to Paycheck
These 10 steps will lessen your financial stress and put you in a position that you can actually save money.
1. Make a Zero-Based Budget
Making a zero-based budget is the foundation for everything you do with your finances. It will help you plan your money in order to achieve your goals.
A zero-based budget is simply planning for every dollar in your budget.
It helps you be more intentional with your money so you can reach your savings goals.
When you plan out your budget by planning every single dollar, you are able to see how much you really have left to save or pay towards debt.
This is the biggest and first step to managing your money and having true financial peace.
You will also clearly see if you have a spending or an income problem.
Your budget will help you see where you should cut expenses and how much you have to put in savings in the first place.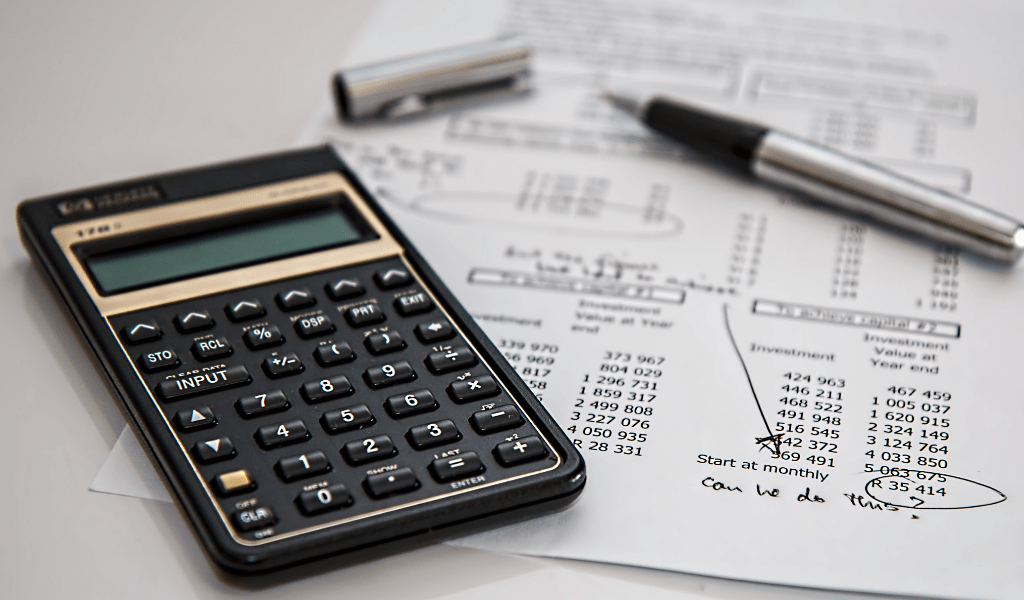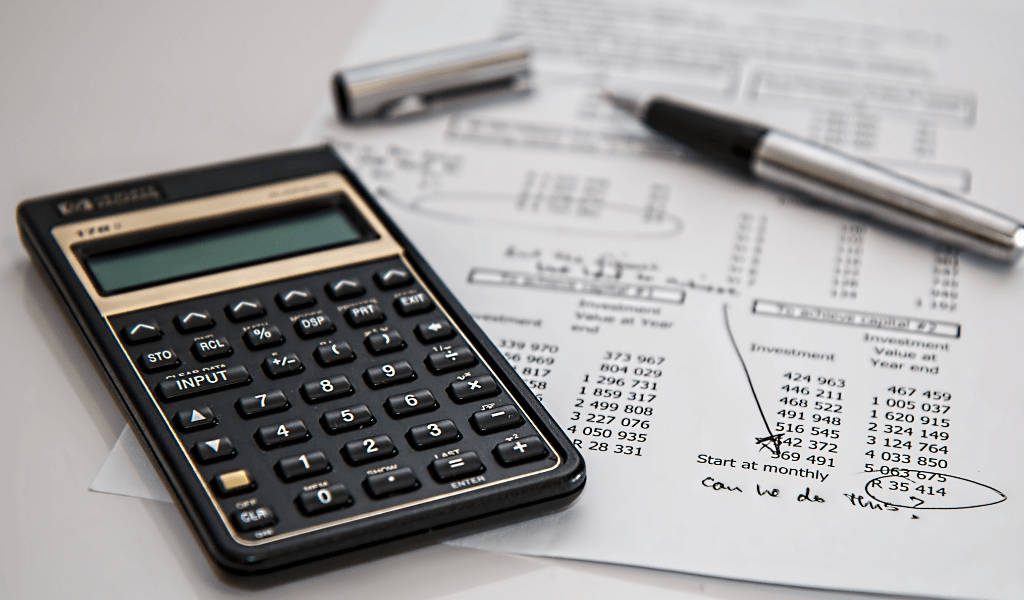 2. Track Expenses
The next step in breaking this cycle and actually saving money is to see where your money has been going.
When you track your expenses you will probably realize that you are spending more money on wants than you may mean to.
When I first started tracking my spending, I was shocked to realize I was spending over $1200 a month on food and eating out. Once I realized what we were doing, I was able to change it.
I then cut my food budget in half and stuck to it using cash envelopes.
Tracking expenses is important when you start so you can see where your money has been going so you can make changes.
However, it is still important to continue to do while you are trying to save money. It will help you stay on track with your budget and savings goals instead of mindless spending money.
This is a major factor in changing your mindset and behavior.
3. Cut Expenses
If you really want to save money and not worry about missing a paycheck, you need to cut costs.
This can include saving money on bills and expenses to cutting back on things like fast food and eating out.
The thing to remember here is that short-term sacrifice leads to long-term gains.
You don't have to cut out everything all at once but taking little steps in the right direction will help you save money over time.
You can even hire companies to negotiate your bills for you. Billcutterz and Trim both find ways to cut your monthly expenses like internet, phone, and cable for you.
Billcutterz helps you cut expenses with little effort and time from you. Plus you don't pay unless they save you money!
4. Earn Extra Money
The next step in improving your financial situation is to find ways to increase your income and make money.
This could include finding a new job, working overtime, or a side hustle.
There are lots of ways to make money online that you probably never even heard of. There are also some that you want to avoid but overall it's easy to make extra money.
This is especially important if you have a low income or are spending more money than you are making.
In order to get ahead, you have to spend less than you are making.
If you are already spending more than you are bringing in you have to spend less or make more.
It really is that simple.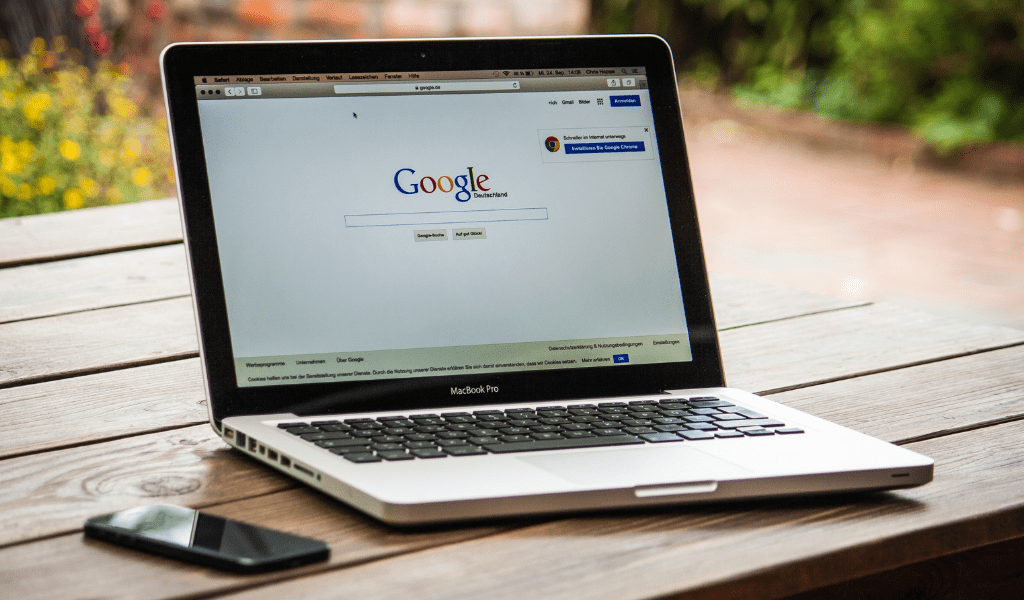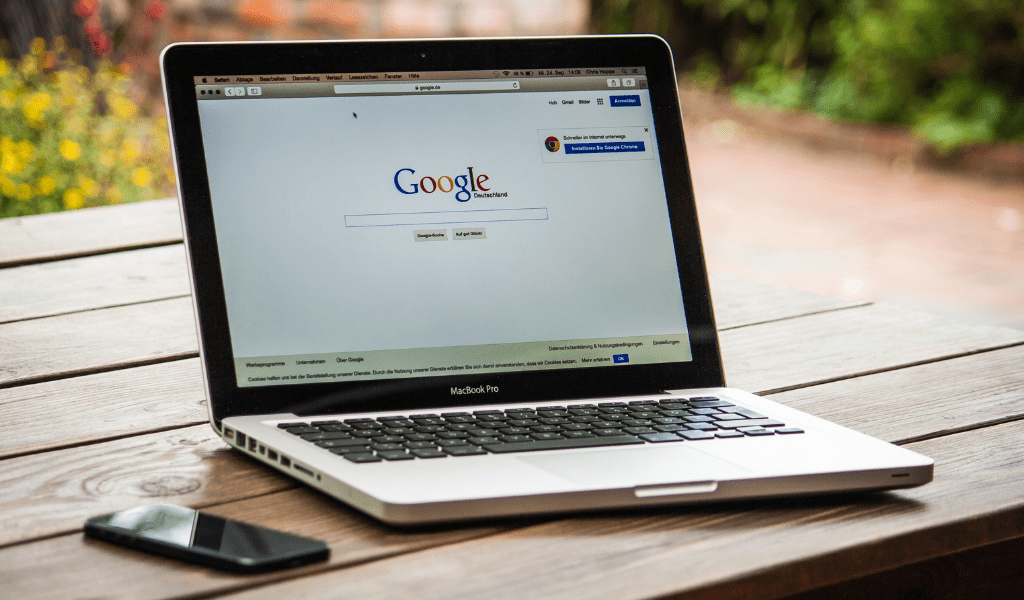 5. Save a $1000 Emergency Fund
Saving a small starter emergency fund is your buffer from disaster. If you have $1000 saved you are already ahead of 80% of Americans.
You technically wouldn't even be in the paycheck to paycheck cycle anymore.
The faster you can save money, the quicker you will stop living paycheck to paycheck.
This small emergency fund will be what stops you from living paycheck to paycheck.
You will be able to pay some bills and have food and gas if for some reason your paycheck is delayed.
That is more than most people.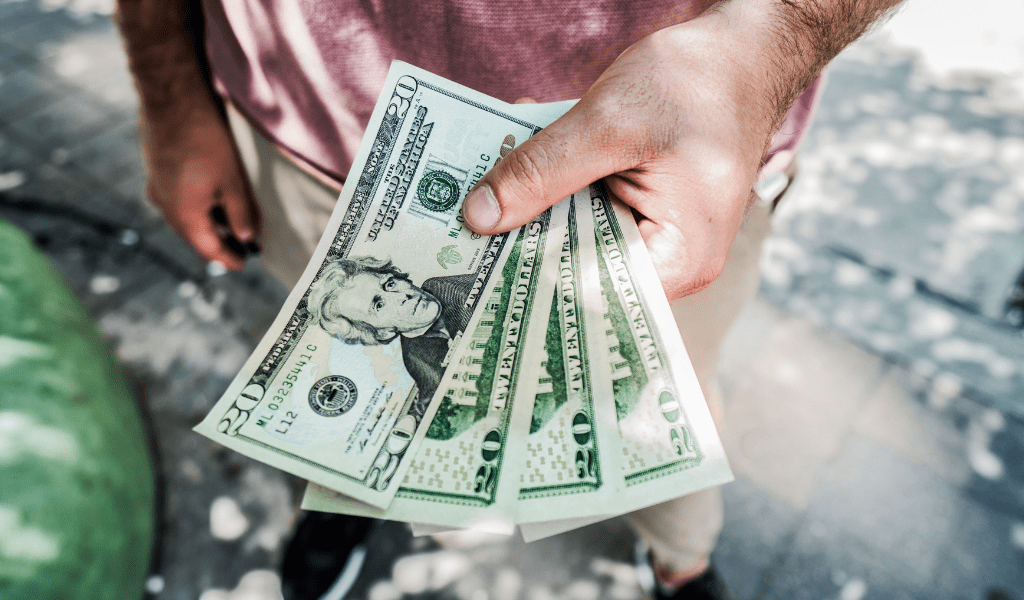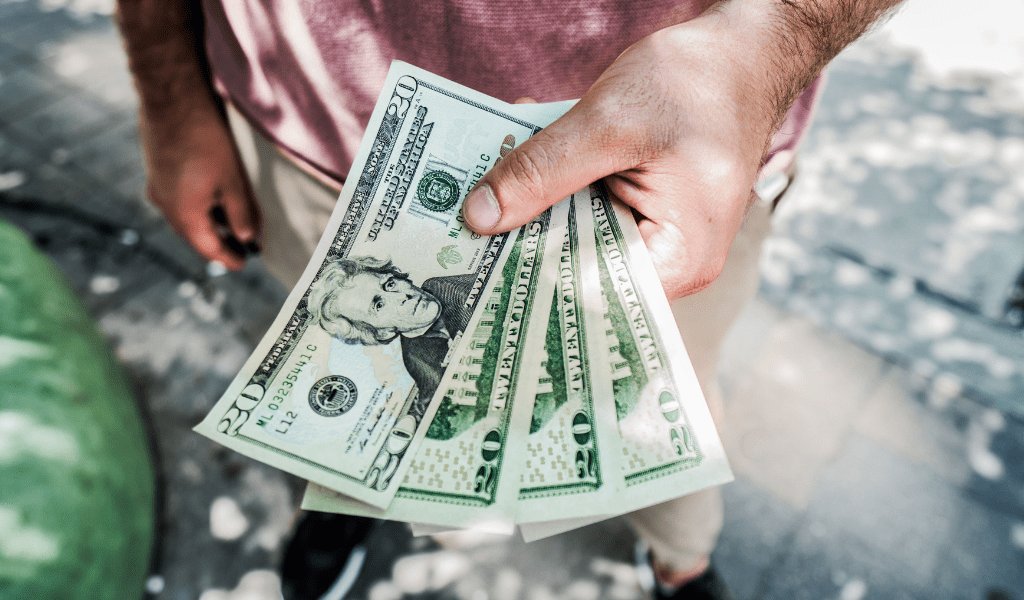 6. Pay Off Your Debt
The less debt you have the less risk there is of losing your possession if something happens to your paycheck.
It lessens the amount of money you need in-between paychecks as well.
It really all around lessens your financial burden and allows you to do what you really want in life.
Once you decide to get out of debt, do it as fast as possible. This is the best way to keep you motivated in order to finish.
In order to get out of debt, you need to know how much debt you have.
Total up all your debts from the smallest balance to the largest balance. Then get to work on the debt snowball.
Once you have your zero-based budget and a small emergency fund, all your extra money should go towards the debt snowball.
All the debt snowball method is, is focusing on the smallest debt. Pay the minimum on everything else until the smallest is paid. Then the next debt and so on until you get to the largest one.
By the time you get to your largest debt, you will have all your extra money plus all the minimum payments to put towards it every month.
This method is effective because it helps keep you motivated.
I was able to pay off $45,000 in 17 months by using the debt snowball method.
Once you get debt paid off, you will have even more room in your budget to save a fully-funded emergency fund.
I should also mention that in order to get out of this cycle and out of debt, you have to stop using debt. That means no more credit cards.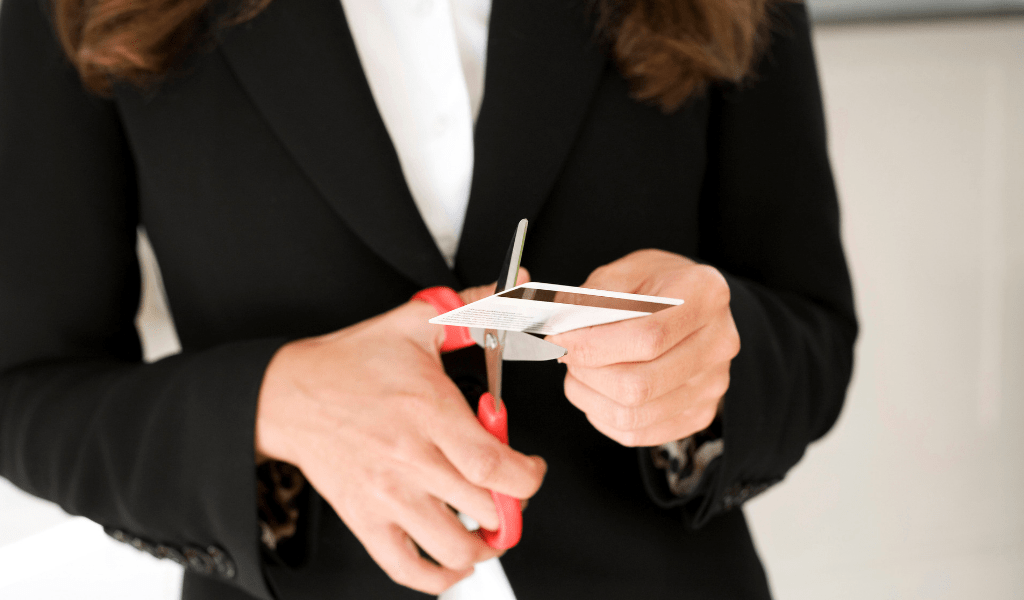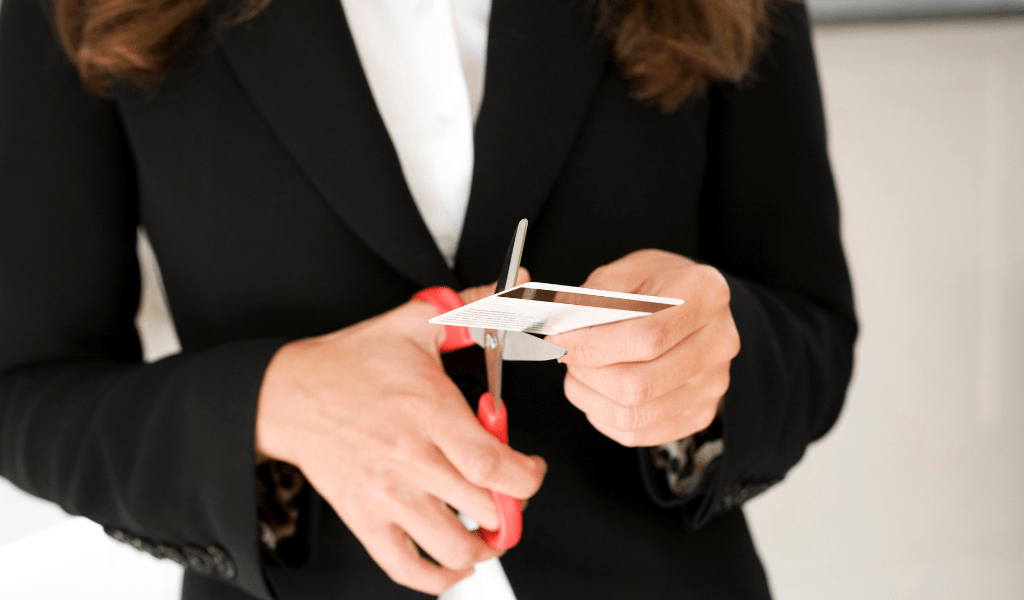 7. Evaluate Needs vs. Wants
As you work your way through this process, you have to evaluate what you really need and what you just want. It can be tough mentally with our fast-paced social media driven culture.
Some things to start asking yourself include:
Do you want or need a smartphone? Do you need a new car? Do you really need a bigger house? Do you need a designer purse?
I often hear "I deserve it" or "I work hard, I deserve nice things".
You do work hard, but you don't deserve to be stressed about money and living paycheck to paycheck.
You deserve to have financial peace and be able to live the life you want.
These are questions that you need ask yourself when you are evaluating your financial situation. Especially if you are struggling financially.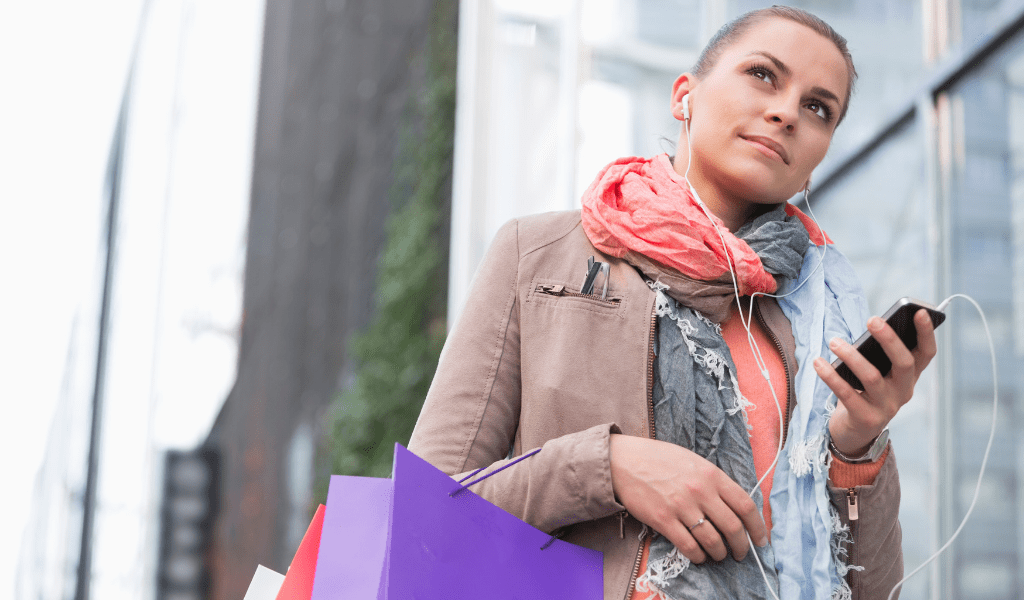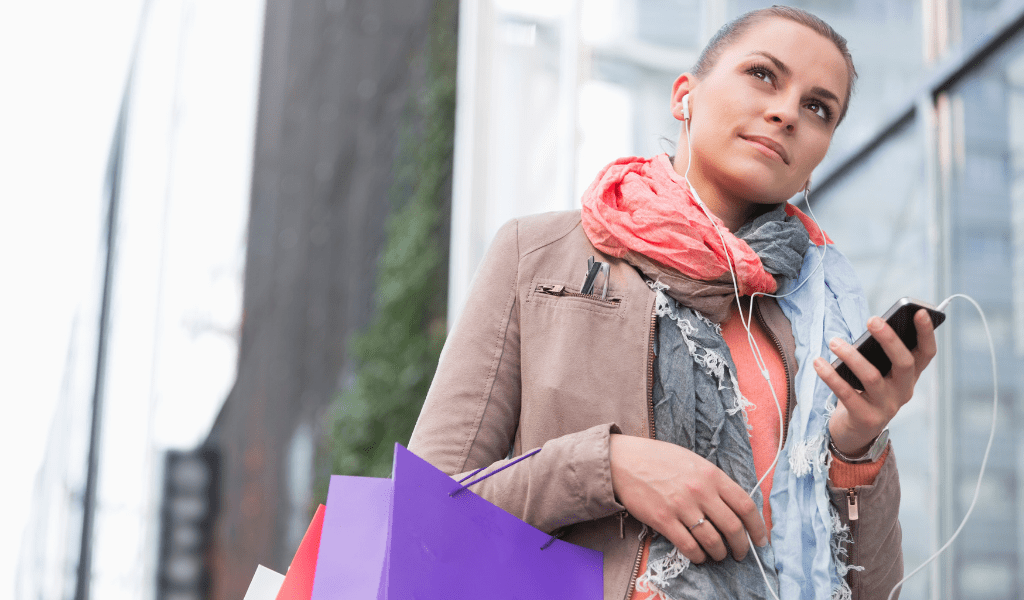 This is where you are going to have to evaluate your mindset around money and what is driving you to spend.
Once you identify your triggers, you can make changes to avoid or overcome them.
If social media is a trigger, get off social media. If shopping at Target or Amazon causes you to buy things you don't need, don't shop there.
It will take some adjustments, but you can do it!
8. Make Saving Automatic
A seemingly painless way to get out of the paycheck to paycheck cycle is to make saving money automatic. There are several ways to do this.
The easier you make it, the more likely you will be to actually save money.
Digit makes saving money simple and keeps you on track for your savings goals.
A lot of employers can set up an automatic draft into savings from your direct deposit. This makes it incredibly easy since you don't even see the money.
You can also set up auto-drafts from your checking account into a savings account and plan it like a bill in your budget.
You can also keep it at a different bank so that you aren't tempted to transfer money. There are online banks that make it incredibly simple to save money.
Some banks will even round up the change for you and transfer the change into a savings account automatically.
Plus if it's out of sight and out of mind, you are more likely to keep it in savings unless you truly need it.
9. Have an Accountability Partner
It is so important with any goal to share it and have a cheerleader by your side. Having someone that you are accountable to will help you when you are losing motivation or are tempted.
There will be temptation and there will be times that you change your mindset around spending and money.
Having someone to talk with about your struggles will help you stay on track and move closer to your goals.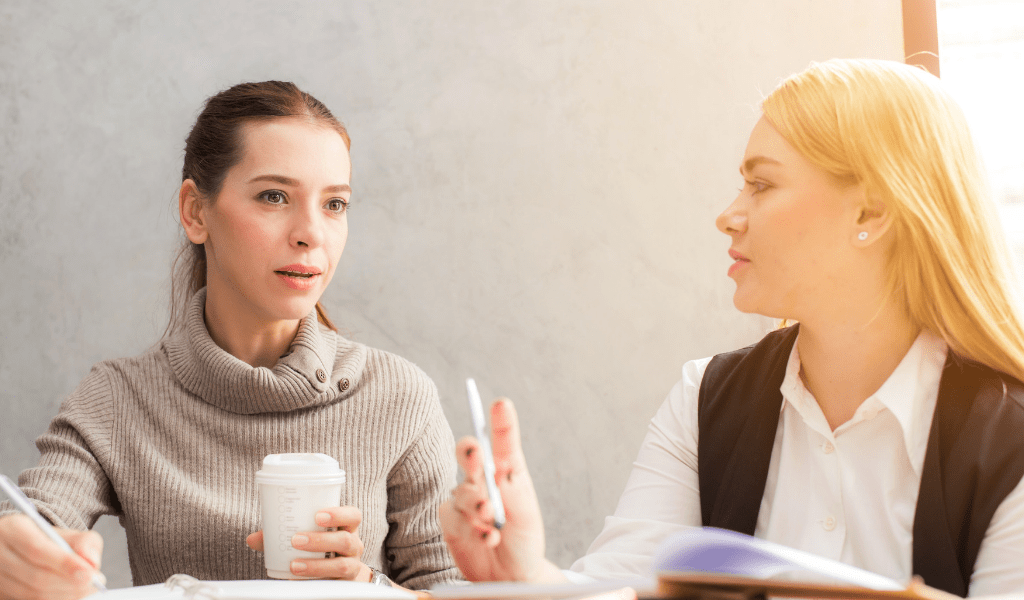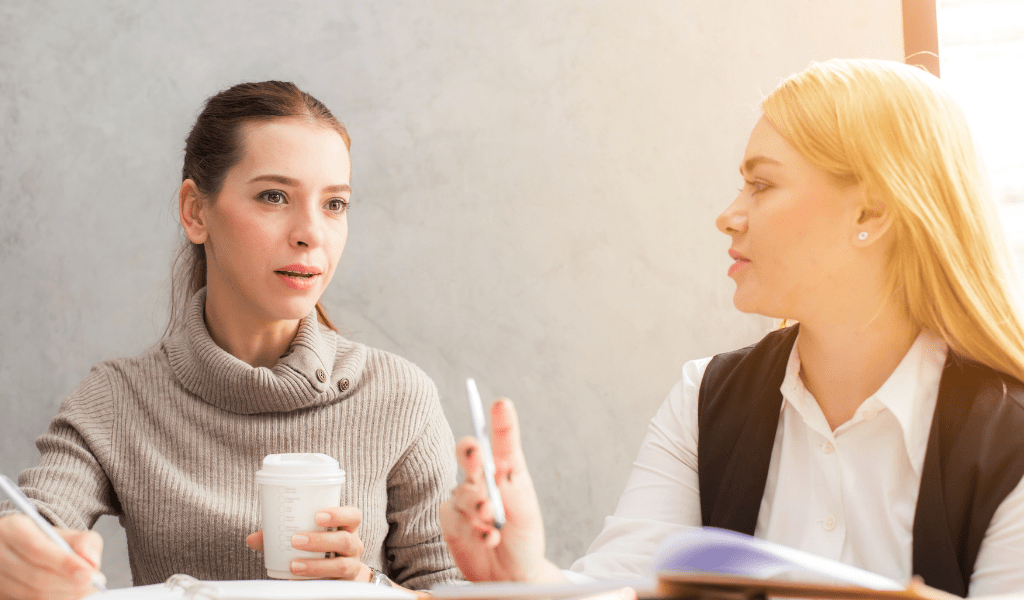 If you are married, this should be your spouse. You need to be working together on the same financial goals in order to be successful.
In addition to your spouse, or if you are single, you can have a trusted friend or family member help you stay on track.
Tell someone you know will help motivate you and keep you accountable, not someone that will enable you.
10. Determine Your Motivation
As with everything, you need a really big reason to stick with a big goal.
Saving money and improving your finances takes a mindset shift and creating new habits. It's easier to do things the way you always have.
So, you need a really big reason to help keep you motivated and focused on your end goal.
Once you know what is motivating you to make the changes, make visuals of it. Keep it where you will see it everyday or where you are the most tempted.
Create a dream board or a savings or debt pay off tracker. Do whatever you need to do to keep yourself motivated and on track.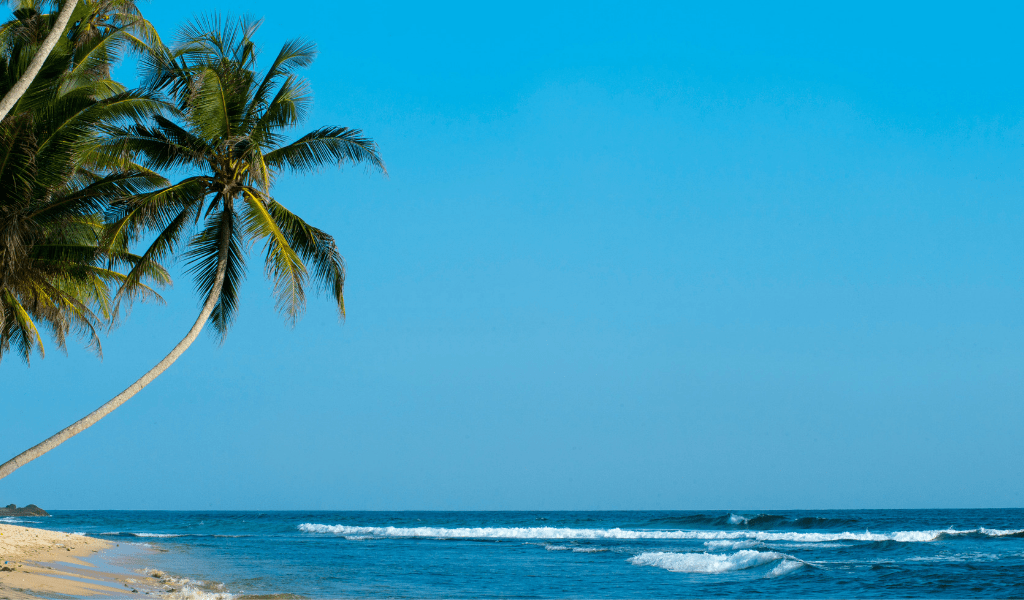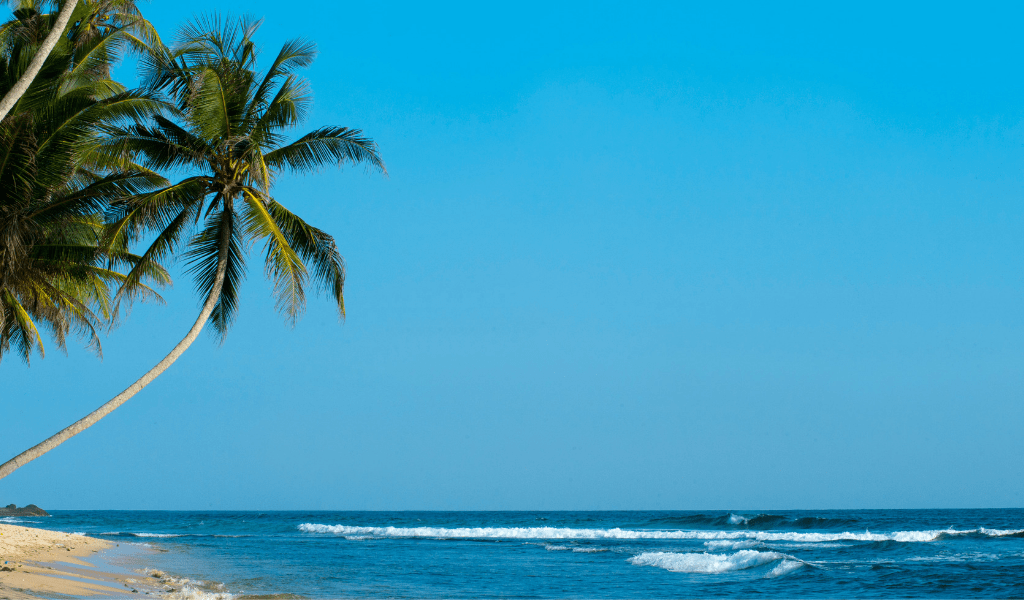 Summary:
In order to stop living paycheck to paycheck, you have to change your habits and mindset around money.
You need to make a plan, save money, and get out of debt. Which takes spending less than you make and then using your money towards saving or paying off debt.
That takes time, patience, and motivation. It won't always be easy but with a written plan and a cheerleader by your side, you can do this.
Just know that there will be tough times and have a plan for when that happens.
Give yourself some grace and get back to your plan. Find ways to stay motivated and know that you are not alone.