If you are like me before we started sticking to a budget, your grocery bill is out of control. We were able to cut our grocery budget in half with these techniques and you can too.
If you are an average family in the US, you probably spend somewhere between $850-$1200 a month on groceries according to the USDA.
I have a feeling that number is probably higher for some of you, especially if you eat out a lot. I suspect that a lot of you don't even know how much you are spending at the grocery store.
Before we started meal planning, I would set a number to spend at the store, but I always went over. I would spend $200-$300 a week just at the grocery store. Then we still would eat our all the time!
Once I started going through and seeing where all our money was going, it was all going to food. We were eating more than our mortgage payment every month. I started using these simple tips and was able to go from spending $1200 a month on food to $600 a month!
This $600 a month includes cleaning products, paper products, and dog food. Basically anything I would get at Walmart or Aldi's when shopping for groceries.

1. Meal Plan
This was the biggest thing for me to save money on groceries. It is important to make sure that you account for busy days when you plan out your meals.
On days that we have activities, I will usually plan leftovers, crockpot meals, or breakfast foods. Some people will encourage you to meal plan 30 days in advance but really who has time for that?
I plan mine a week in advance and that works well for me. If you get paid bi-weekly, plan it two weeks in advance. Some people even plan theirs for the whole month at once. Whatever works for you is better than nothing. There is no wrong or right way to do it.
Get your free meal planning sheet here:
Related:
How To Create A Weekly Meal Plan
50 Budget Friendly Dinner Ideas
2. Make a List
Before you go to the store, make a list and write it down. This has helped me save money on groceries by not buying a bunch of stuff I don't need while I'm at the store. Before I started this process, I would grab every snack, just because.
Now, I only grab what is on my list. I may grab a few extras IF I know I am under budget.
I also put on my list, where the recipe is. I had to learn this the hard way after trying to find a pin again on Pinterest and not being able to find the recipe again. I also put what ingredients are for what meal. I would also not remember why I bought certain things and then when I couldn't find the recipe again, it was a mess!
3. Use Cash
Using cash took me awhile to start and get used to. I was afraid I would lose some, which I did, at the grocery store even!
Once, I lost some, I bought a cheap coupon organizer that helped me not lose any more! If you use cash, you know exactly how much you have to spend.
It amazes me still, the stuff I won't buy now just because I don't want to give up the cash. When you use a card, you don't have any emotional attachment to the money and you will spend more.
This is a fact and is exactly why credit card companies target you with promotions and rewards. If you use cash, you will spend less.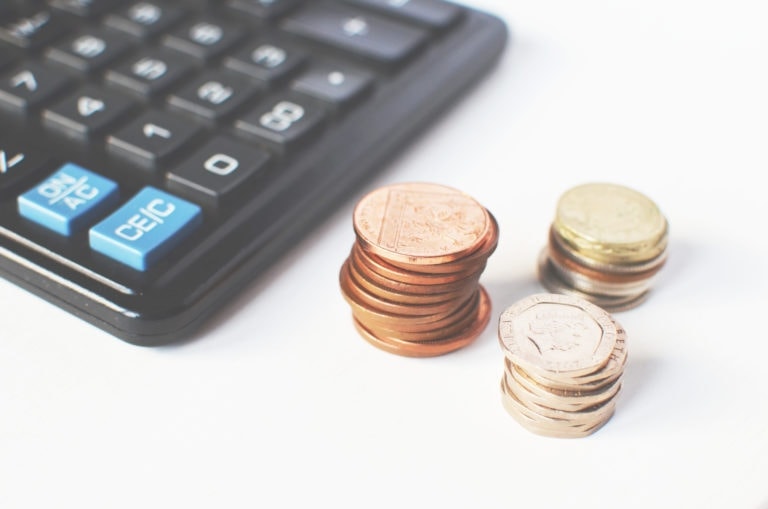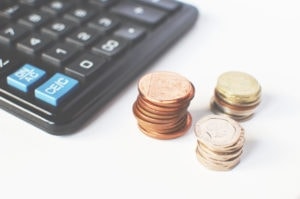 4. Use a Calculator
This is a an absolute must if you want to stay on budget, not just at the grocery store. If you are using cash and a calculator, it will be easy to stay on budget. I use the calculator on my phone and round up for tax.
5. Coupons
I do not do extreme couponing or anything like that but obviously you can still save money using coupons even if you don't want to be extreme about it.
Coupons in the Sunday paper are almost always for name brand products. I don't usually use those because the generic is typically still cheaper even with the coupon. However, a lot of stores have their own coupons for their brand of products. Store coupons are what I use the most.
6. Meatless Meals
Meat, especially beef is so expensive, you can save a ton by making meatless meals at least once a week. There are lots of recipes out there for meatless meals that are still delicious. Try a new meatless meal once a week and see how your family likes it.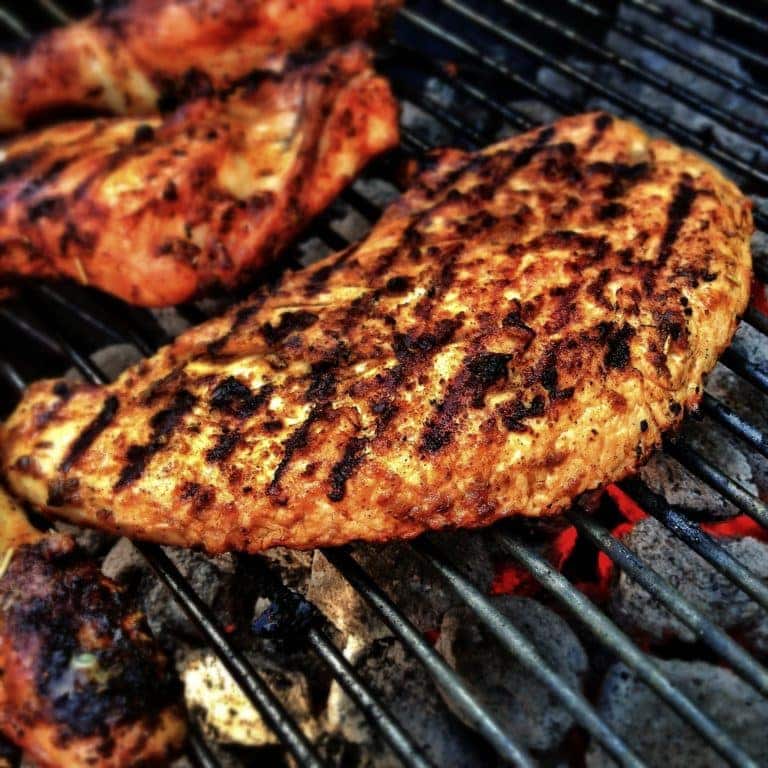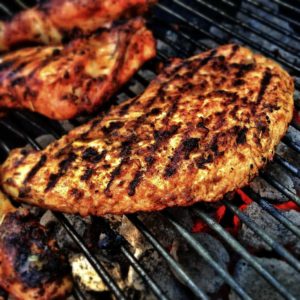 7. Use Cheaper Meats
Start using cheaper meats, like chicken or pork. We started using ground chicken and ground pork instead of ground beef. We like it a lot and it is about $2 cheaper a pound. We also use turkey sausage and turkey bacon to save money.
8. Shop at Discount or Warehouse Stores
Depending on where you live, you may not have these options. Where I live, we have Aldi's, Sam's Club, Costco, and BJ's Warehouse. I shop a lot at Aldi's and BJ's Warehouse because I like their prices and selections.
A bonus for BJ's Warehouse is that they take coupons and you can use multiple coupons on the same item! Buying in bulk saves money, if you are going to use all of it. Find a store near you that may be similar to these.
9. Cash Back Apps
There are several apps out there that will give you store coupons or cash back for purchases. I have used Target's Cartwheel app, which gives you coupons in the app and the cashier can scan it straight from your phone.
I know there are several apps like that now. Another app I use is Walmart Savings Catcher. This app allows you to scan your receipts and then they will price match stores in your area based on your GPS. You can then get cash back as a gift card that they can scan from your phone at the register.
There are many other apps out there but I have not used them and can't speak for how they work.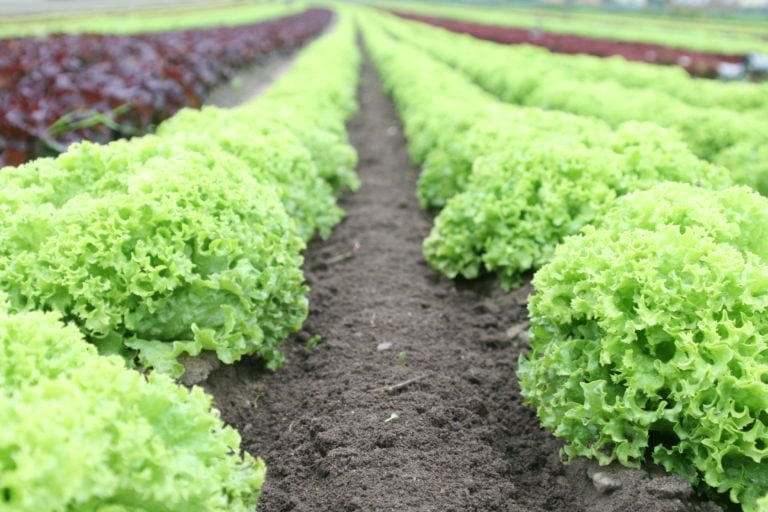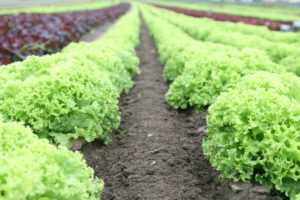 10. Garden
Last but not least, is planting a garden. My gardens usually do well until around July. It's the same thing every year. I say I'm going to take care of it and I usually spend about $20-$30 on getting ready. Then halfway through the summer, nothing is growing and I give up. I know I could save a ton of money, if I could just get something to grow!
That is when I usually forget to water it and everything dies. If you have a better green thumb than I do, this is a great option.
I know there are lots of other ways to save money on groceries. What are some unique ways that you save money on groceries?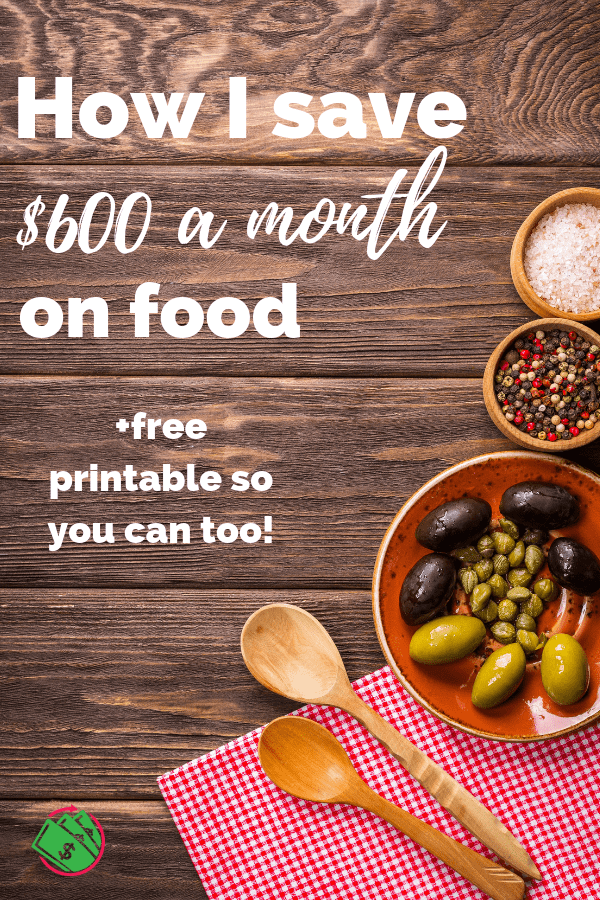 SaveSave
SaveSave