My next post is a guest post from Marc at Vital Dollar. At Vital Dollar he writes about how you can improve your own financial situation by saving more of what you already have, and by making more money.
Managing your family's finances is a very important part of setting up your family. These essential tips will get your family set up for the future and on the path to financial freedom.
Learning the basics of personal finance is not always easy but if you follow these essential tips for managing money wisely, you will be on the right track.
In this post you will learn:
Personal finance basics
Why personal finance is so important
How to manage finances
How to manage your money wisely
These personal finance tips are crucial for you to manage your money well and be able to live the life you want.
These tips will help you be able to retire, protect your family in the event of a life-changing event and be able to actually save money!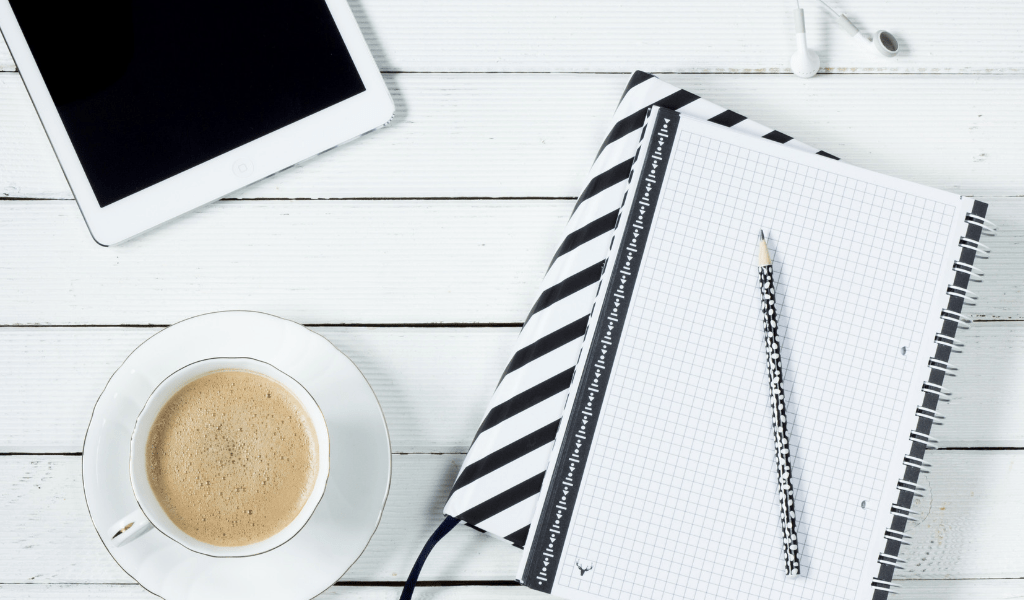 Why is personal finance so important?
Learning about personal finance is so important because it will help you be able to stress less and live the life you want.
When you learn how to manage finances better, you can financial freedom and independence.
The basics of personal finance boils down to simple tips that everyone should follow if they want to manage their finances well.
It's pretty simple things like, living below you means, save money, and pay off debt. However, that's not all it is.
You also need to have other essential things in place that most people don't think about. Marc is going to explain the personal finance basics and why you need to follow these tips today!
Too busy to read it all now? Grab the short guide for later!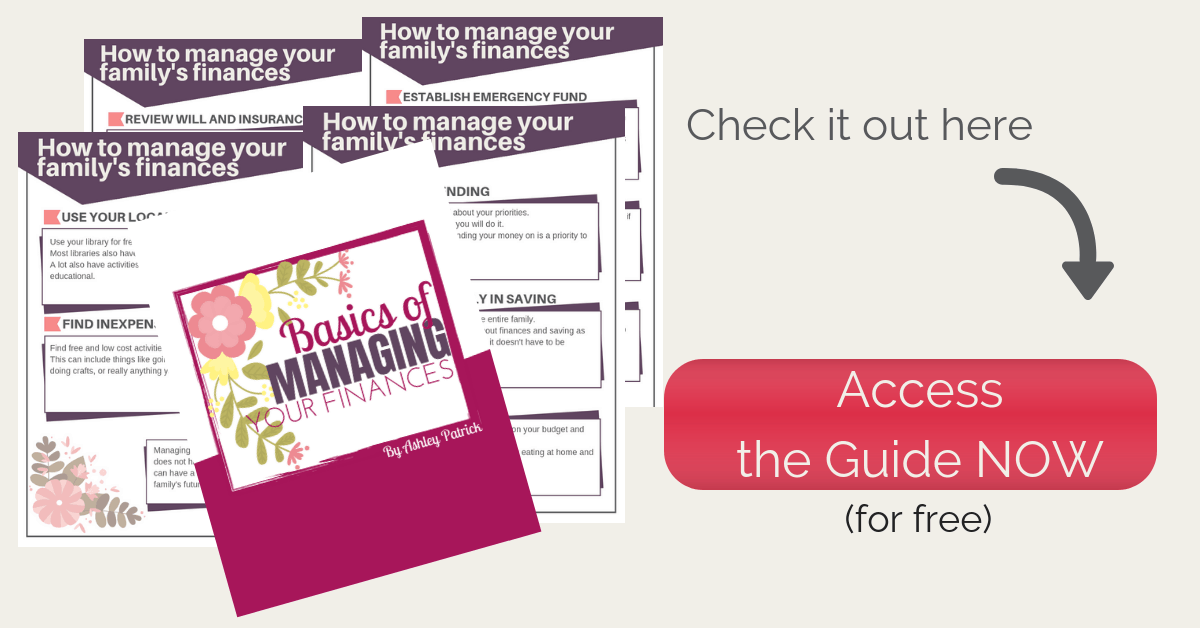 11 Essential Personal Finance Tips for Managing Your Family's Finances
Family life is so busy and chaotic that it's usually a challenge to get everything done, much less taking time for things that we see as non-essential.
But financial health is a critical component for couples and families. If you're not already making time to think about it and effectively manage your finances, now is a great time to start.
In this article we'll take a look at 11 different personal finance tips that can help to get your family on solid financial ground.
1. Review Your Will and Insurance Policies
If you don't already have a will you should change that as soon as possible. Without a will you could be leaving too many important decisions in the hands of other people, including the courts.
You can get a will pretty inexpensively online through a site like LegalZoom, or you can hire an attorney in your local area.
If you already have a will, be sure to review it every year or two to make sure that nothing needs to be updated.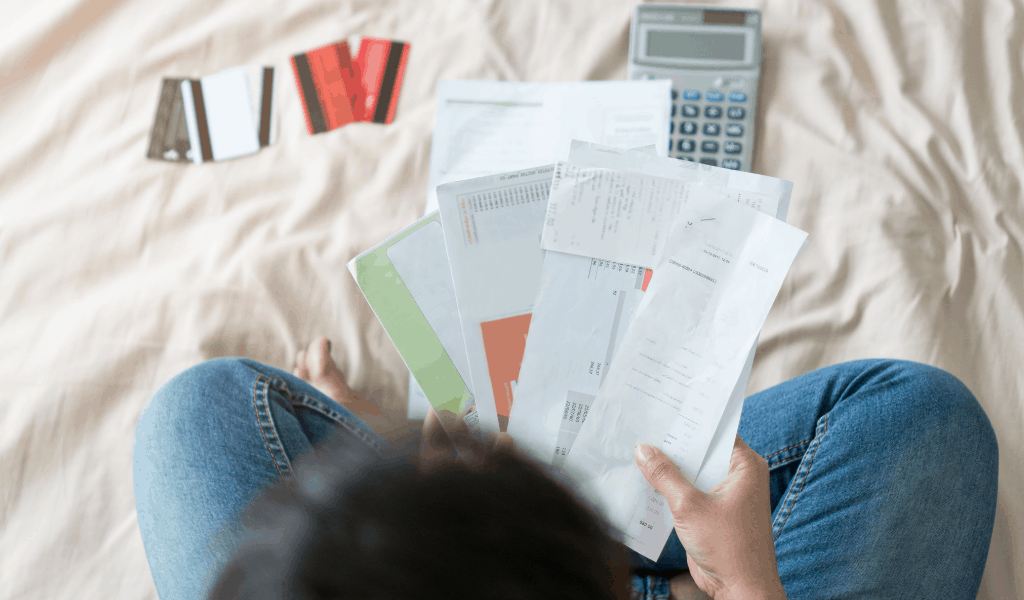 It's a good habit to also review your insurance policies every now and then to make sure that they still meet your needs, and this is especially true for parents.
Of course, life insurance is probably the most significant policy to consider in terms of family. My wife and I had a term life insurance policy on each of us before we had kids, but we added significantly more coverage now that we have two kids to support.
If you haven't evaluated your policies recently, be sure that they are still sufficient, especially if your family has grown recently.
Disability insurance is also another type of policy to consider. You may have a disability policy through your employer, but be sure that it would meet your needs should something happen. For people, like me, who are self employed, a disability policy is critical.
There are a few different types of disability policies, so be sure to get an explanation of how your policy works. Some policies will only pay out if you become unable to perform any job. Others will pay out if you cannot perform your current job.
2. Review Your Beneficiaries
Checking and updating the beneficiaries on your financial accounts and insurance policies is probably not something you think about a lot, but it's important, especially if you've had kids recently.
With a new child there are all kinds of things on your mind and it's easy to overlook the need to update your beneficiaries.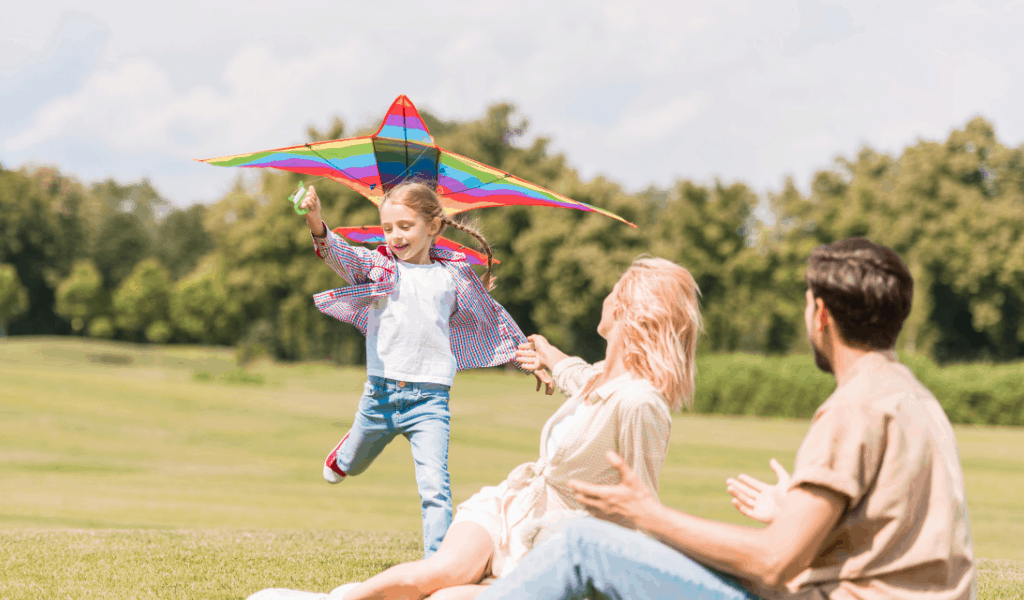 3. Learn to Live on One Income
Probably the biggest financial decision my wife and I ever made was to learn to live on one income. Before we had kids we both worked full-time. We knew we wanted to have the option for my wife to stay home when we had kids, and so to prepare for that we lived just on my income and saved everything she made.
Living on one income doesn't mean that you need to only have one income. Both of you can continue to work, but only use one salary to pay your living expenses and save the other. Doing this will give you the freedom for one of you to leave a job if the time comes.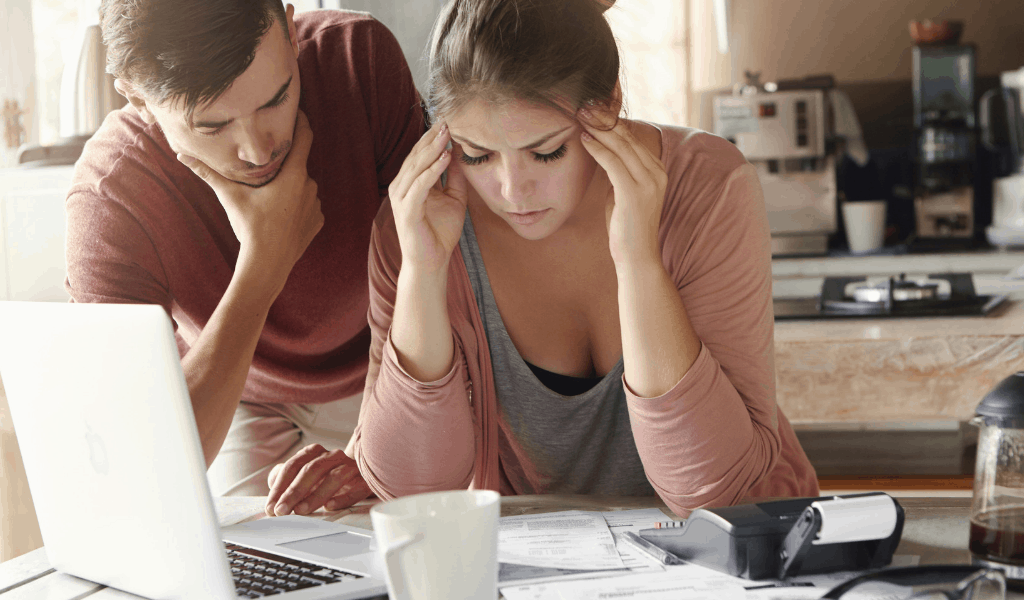 If you already have kids and you're living on two incomes, it may seem impossible to live on a single income. Of course, everyone's situation is different and where you live plays a big role in this, but supporting a family on a single income is more realistic than you might think.
There are a few keys to making this work.
Avoid Lifestyle Creep
Lifestyle creep is when your lifestyle and your living expenses increase along with your income. For example, you get a promotion at work and you celebrate by buying a new car that comes with a big payment each month.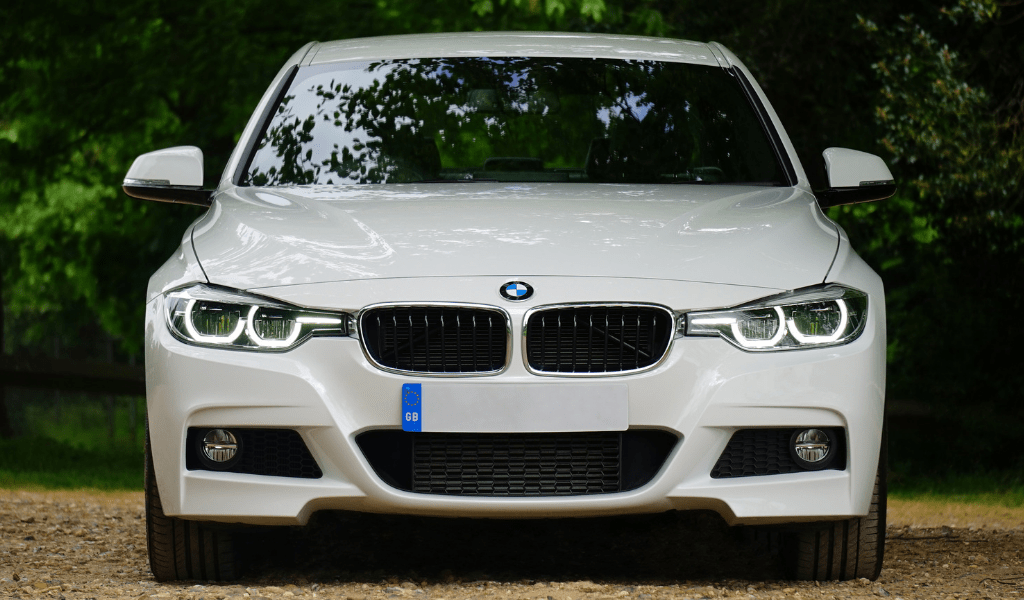 You can easily wipe out all of the gains from your raise by spending more. The goal is to keep your standard of living virtually the same, even when your income increases.
Focus on the Big Expenses
Dropping from two incomes to one income is a big difference. In order to make up for that you may need to make changes to the areas of your life that account for the biggest expenses.
Housing is the biggest expense for most families. Moving from two incomes to one income may mean that you won't be able to move into your dream house, or it could involve downsizing to a cheaper home. Another effective option is to buy a duplex or multi-family home and rent out part of it to offset the mortgage costs.
Cars are another big expense for most families. Going from a two-car family to a one-car family can save money on car payments, insurance, maintenance, and gas. It's not easy, but the outcome may be worth the sacrifice. You may also need to hold on to your car for a few more years, rather than replacing it quickly with a newer model.
Debt payment can be another big expense. We'll look at debt more in a minute.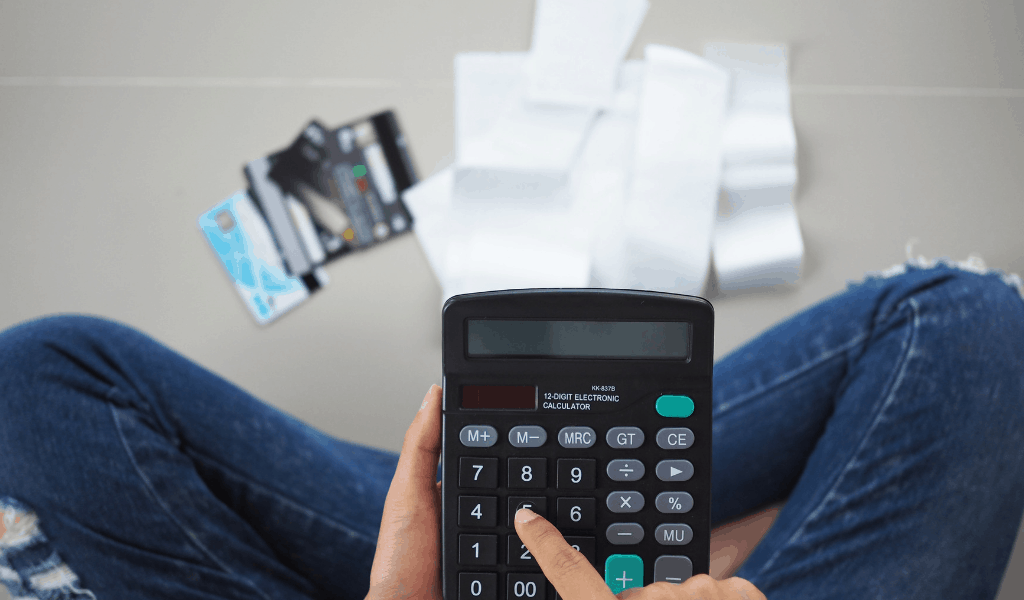 Consider a Side Hustle
There are plenty of ways to make money aside from a job, and many of them offer flexibility. A stay-at-home parent may be able to make a few hundred, or even a few thousand dollars, per month with a side hustle that isn't disruptive to your family.
In a lot of cases even just a few hundred dollars per month can make a world of difference.
One of the nice things about side hustles is that there are plenty of options.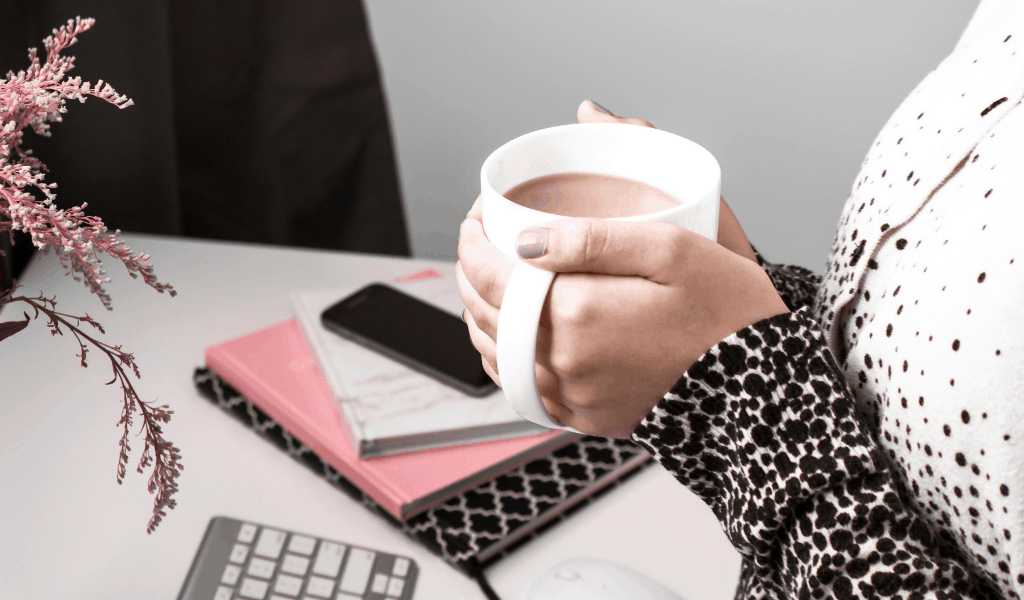 You could start a blog, teach online with VIPKID, work as a freelance writer, work as a virtual assistant, flip used items, take online surveys, walk dogs, babysit, or any number of other things.
See this list of side hustle ideas for details on more than 100 possibilities.
4. Establish an Emergency Fund
None of us like to think about bad things that could happen to us or our families, but unfortunately something could happen at any time. Losing a job, getting injured in an accident, a serious illness for someone in the family… Any of these things could have a big impact on your family's financial situation.
An emergency fund should be set aside and not touched unless there is a true emergency. How much you need in an emergency fund will depend on your family's situation, but 3 months of living expenses is a good goal.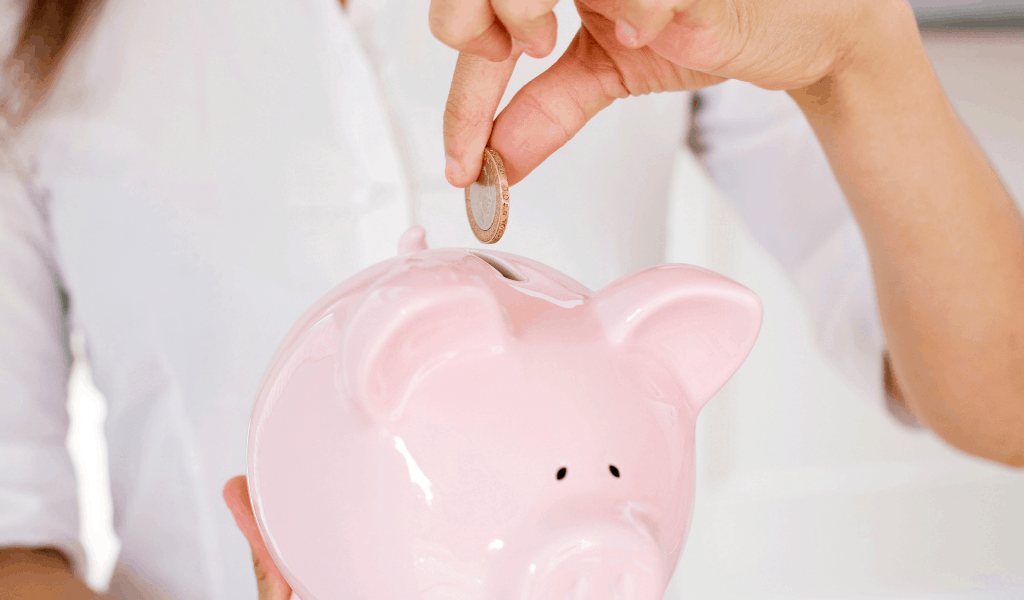 You'll want to keep your emergency fund in an account that is liquid and easy to access (like a savings or money market account). A high-yield account with an online bank is a good option, so you can at least earn a little bit of interest on your cash.
If you don't have an emergency fund already, make it a priority to save up and start one. For help with getting your emergency fund going, see How to Save $1,000 in 30 Days.
5. Create a Budget as a Couple
Disagreements over money is one of the biggest causes of problems in marriage. The best way to avoid these types of problems is to actively talk about money and work on a financial plan together.
A budget is the cornerstone of a family financial plan, and every family should have one. If you don't already have a budget, make it a priority to sit down with your significant other and put a monthly budget together.
If you're not sure how to create a budget, see this beginner's guide to budgeting.
As a family, budgeting doesn't work very well unless both partners are on board. If you have trouble convincing your spouse or partner to work with you on this, see How to Get Your Spouse On Board with a Budget.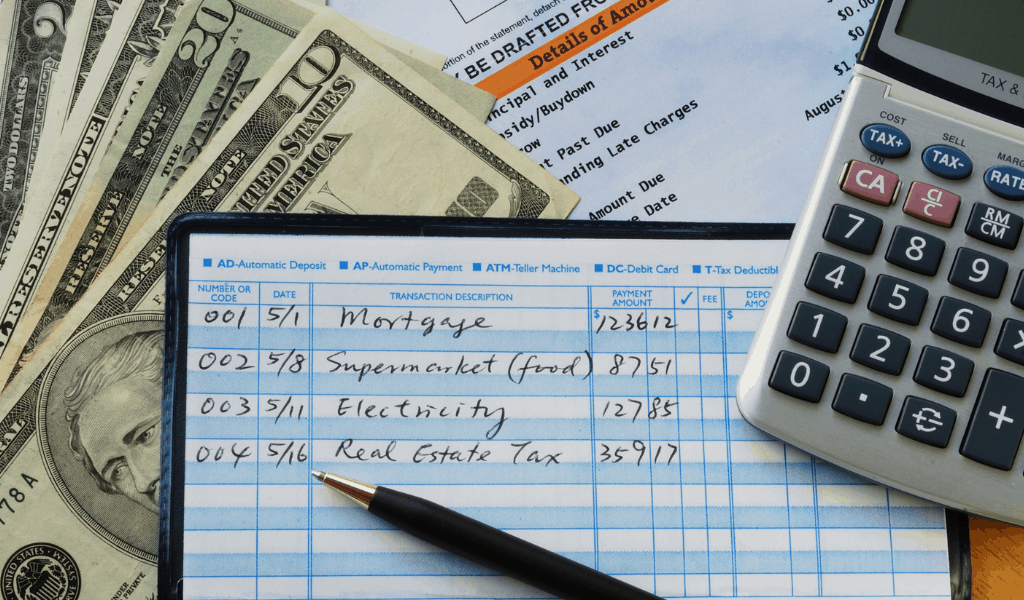 6. Get (and Stay) Out of Debt
In order to be in the best financial situation possible, you must get out of debt and avoid it in the future. High interest debt like credit cards can be a killer. If you're currently in debt, imagine how much extra room you'll have in your budget when you no longer have to make payments on that debt each month!
A mortgage is generally the exception here, since it is a necessity for most families to own a home (and also because the interest rates tend to be low). But other types of debt like credit cards, student loans, medical bills, personal loans, and even car loans should be eliminated as soon as possible.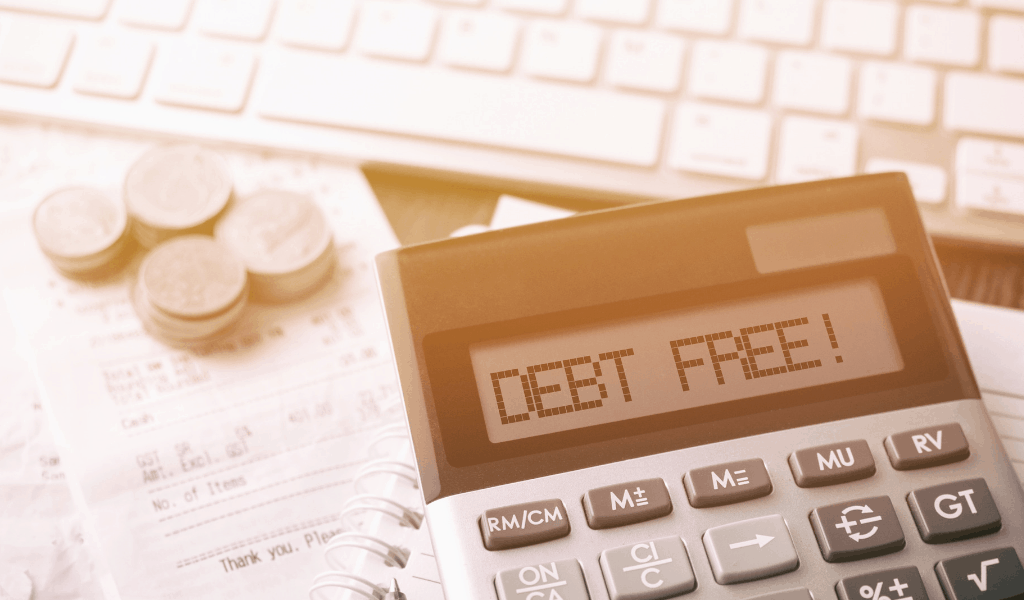 There are several different methods that you can use for paying off debt, including the debt snowball. You can read more about Ashley's experience with the debt snowball approach in How We Paid Off $45,000 in 17 Months.
7. Prioritize
Every family has different priorities. While saving money and living frugally are important, it's also ok to spend money on things that are important to you.
If you're disciplined enough to save money where possible, you can have the money available to enjoy the things that are most important to you and your family.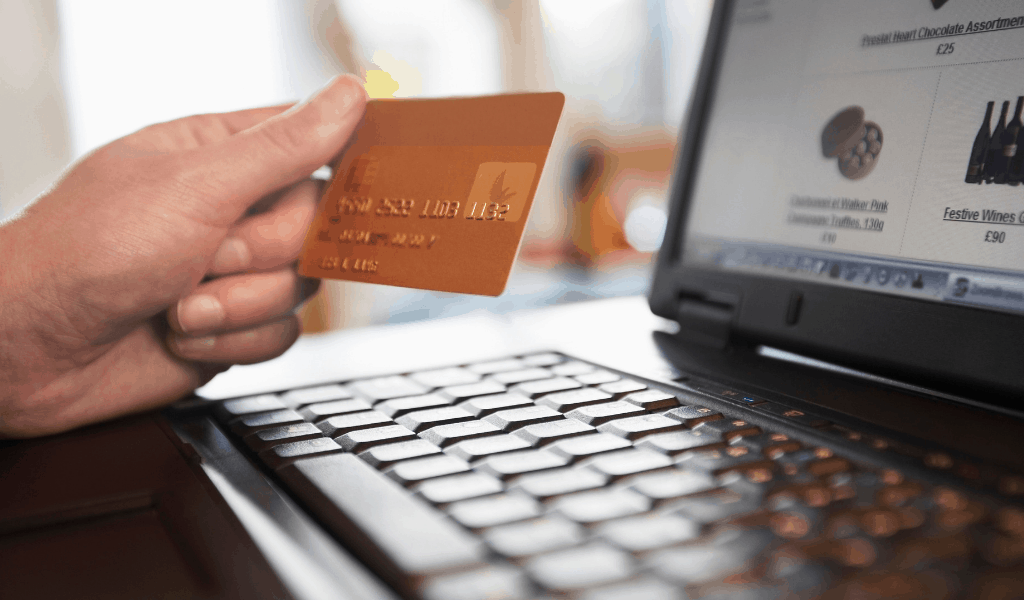 A few years ago my wife and I decided that we wanted to move out of our cookie-cutter neighborhood where we could see a huge row of homes from our backyard.
We wanted a yard with much more privacy, but we knew that meant we would need to spend more money to get it.
That was a priority for our family, so we cut back in other areas to make it happen. We drive older cars rather than getting new ones. We buy most of our clothes 2nd hand at consignment shops or yard sales.
We shop at discount grocery stores and generally try to save money wherever possible. But we did make the exception to spend more on a house to get the home that suited our family.
Of course, we still chose a home that was affordable and didn't break the budget.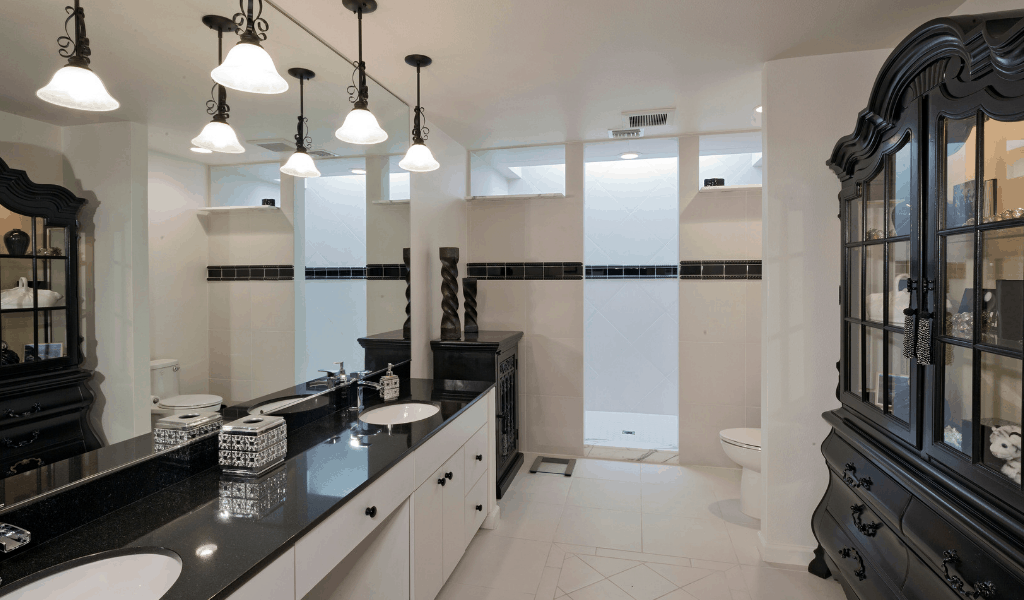 For your family the priority could be something completely different. The key is to know where you want to focus your money and where you are willing to make bigger sacrifices.
8. Involve the Whole Family in Saving
If you have kids, make an effort to get them involved in saving and start to teach them about money.
If you have a family vacation planned, especially something that kids are excited about, get them involved in saving money that will be used for fun activities that they'll enjoy on the vacation.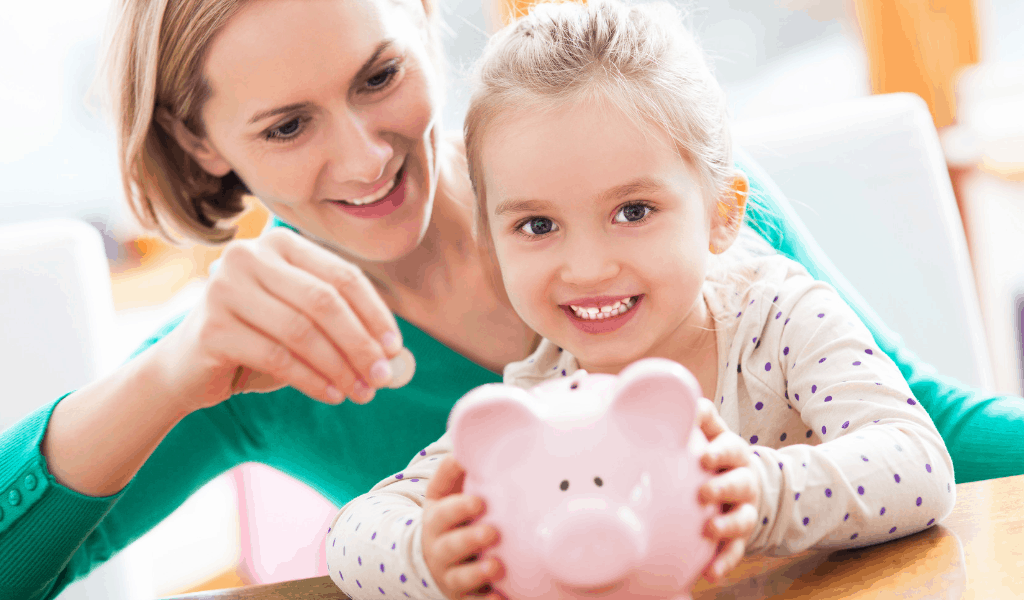 How the kids will make the money to save may depend on their age and what they are able to do. Maybe it's just some small extra things around the house that you'll pay them to do, and then put that money aside. See this list of ways for kids to make money.
It's never too early to get your kids into the habit of saving money.
9. Eat at Home
One easy way for many families to create extra room in the budget is to minimize meals at restaurants. Eating at restaurants costs much more than shopping at a grocery store and eating at home, especially for a whole family.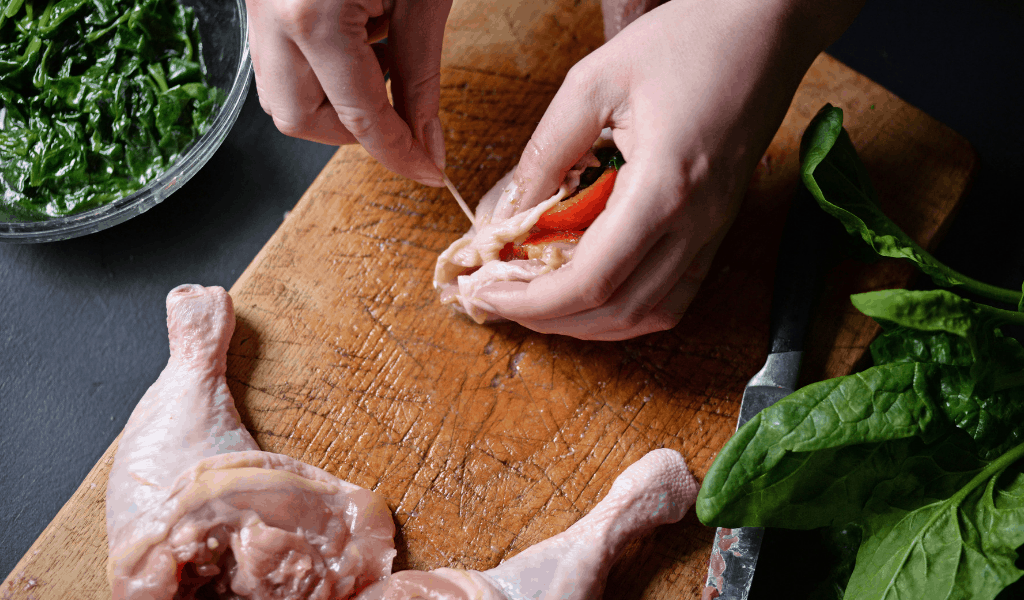 It may take some adjustment and an effort to change habits, but the result can be big. Just one or two meals for a family at a restaurant can equal an entire week's grocery bill!
Occasionally treating your family to a meal at a restaurant is fine, but doing it too often adds up to a huge chunk of money. If you need to make some changes in this area see Meal Planning on a Budget.
10. Make Use of the Local Library
Your local library can be a great resource when you're trying to save money. Of course, you can borrow books that will provide free entertainment and education for your kids (as well as yourself).
Many libraries also offer videos, audiobooks, and other resources that you can borrow. The library in the town where my wife and I used to live had a huge collection of movies. We would borrow movies every week and save money by not needing to rent them.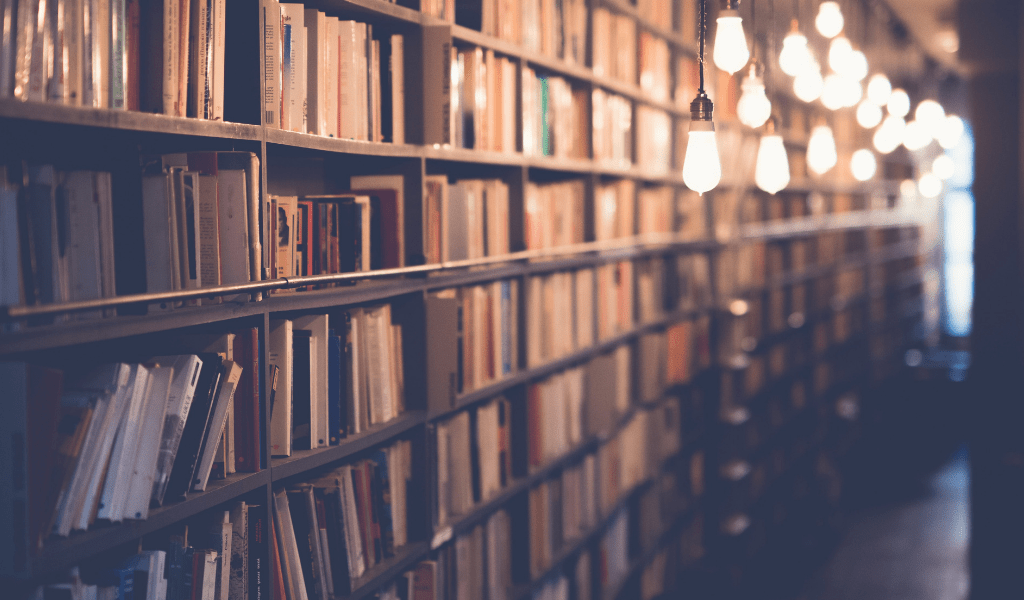 Libraries also have organized activities, especially in the summer when kids are out of school. Check with your local library to see what is available.
For even more ideas, see this list of ways a library can save you money.
11. Find Inexpensive Activities
Entertaining a family can be expensive, but it doesn't have to be. There are plenty of fun, free or low-cost things you can do. The key is finding things that your family enjoys and will want to do on a regular basis.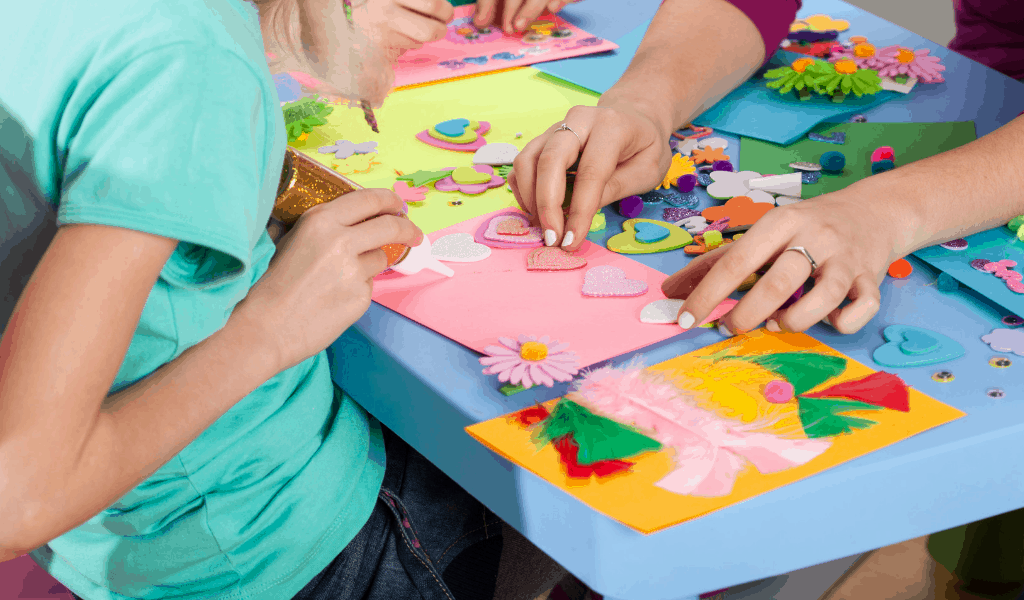 Things like hiking, camping, playing board games, and watching a movie at home can all be fun and inexpensive. See this list of fun family activities for plenty of ideas.
Conclusion
Managing your family's finances doesn't have to be a stressful, discouraging experience. Start putting these tips into action and you'll find that having a healthy financial situation benefits your family in countless ways.
Marc lives in Pennsylvania with his wife and their two kids, ages 5 and 3. He has been working online for the past ten years and runs the personal finance blog Vital Dollar, where he writes about topics like saving money and making extra money.