Meal Planning on a Budget
Here is a new guest post from Brittany at
basicbritt.com
. Check out the meals she made in a week using ingredients she already had!
Get your FREE meal planning sheet
Learn how I save $600 a month!
We all know the feeling.  We are staring at our bank accounts after a (fill in the blank) and are kicking ourselves at how irresponsible we were, completely blowing our budget.  Well, that was me last week, and the (fill in the blank) was a trip to Florida for Easter break.  You know that age-old adage that says, "Those who can't do, teach?"  As a budget blogger by evening and educator by day, that's me at the moment, and I am working to make it right.  While it was not anything major; I did fortunately did put that Lilly Pulitzer dress that I was gushing over back on the rack and left the store, the little things added up.  Whether it be that extra signature cocktail at a swanky bar on 5th Avenue in Naples, or changing my Southwest flight because I was too tired to make the
6 AM
trek to the airport, my $200 budget was completely shot. So now, I am in recovery mode, and am recuperating by being on a bit of a "spending fast."  If I'm being honest, the #1 thing my money goes to is nights out with friends.  I love my friends, and hate to miss opportunities to hang out.  But, last week especially, I had to say a hard and fast no.
I would say I eat out on average twice per week.  I have a rule that I am very disciplined about: If I'm eating alone, I'm cooking..  Fortunately for me (and sometimes unfortunately for my budget), I have plenty of friends to eat with.  My budget meal plan, which consisted of things I already had, saved me at least $100 because not only did I not eat out, I skipped my weekly grocery trip.  Here is my day-by-day meal plan, which consisted of things I already had.  I actually really enjoyed the challenge of being creative, and highly recommend you get innovative with your culinary skills too. It's amazing what you can make with what you have!  I will also say that I keep a good amount of spices and condiments on hand, so things never got boring.  Plus, it's pretty fun to brainstorm all of the things you can do to enhance a chicken finger….
Refrigerator contents:
– eggs
– tortillas
– Trader Joe's shredded cheese blend
– pizza sauce
– mozzarella cheese
– various condiments that may or may not be expired
– kale (that was on its last leg)
Freezer contents:
– broccoli (a ton..  I went a little overboard at Costco)
– Trader Joe's chicken fingers (the best)
– My pre-made breakfast smoothies
– Trader Joe's roasted potatoes, onions, and peppers
Cabinet contents:
– Annie's Mac and Cheese
– 2 cans of chick peas
– Spices
– Popcorn kernels I bought in Amish Country last summer
I had the day off, as it was Easter
Monday
, so no scrounging for snacks in the teacher's lounge.
Breakfast:
Breakfast tacos
(minus the avocado and bacon, which are my favorite parts.. It was still good, though)
Lunch: Egg salad on a tortilla
Dinner: "Pizza Chicken" (Chicken fingers + pizza sauce + mozzarella cheese)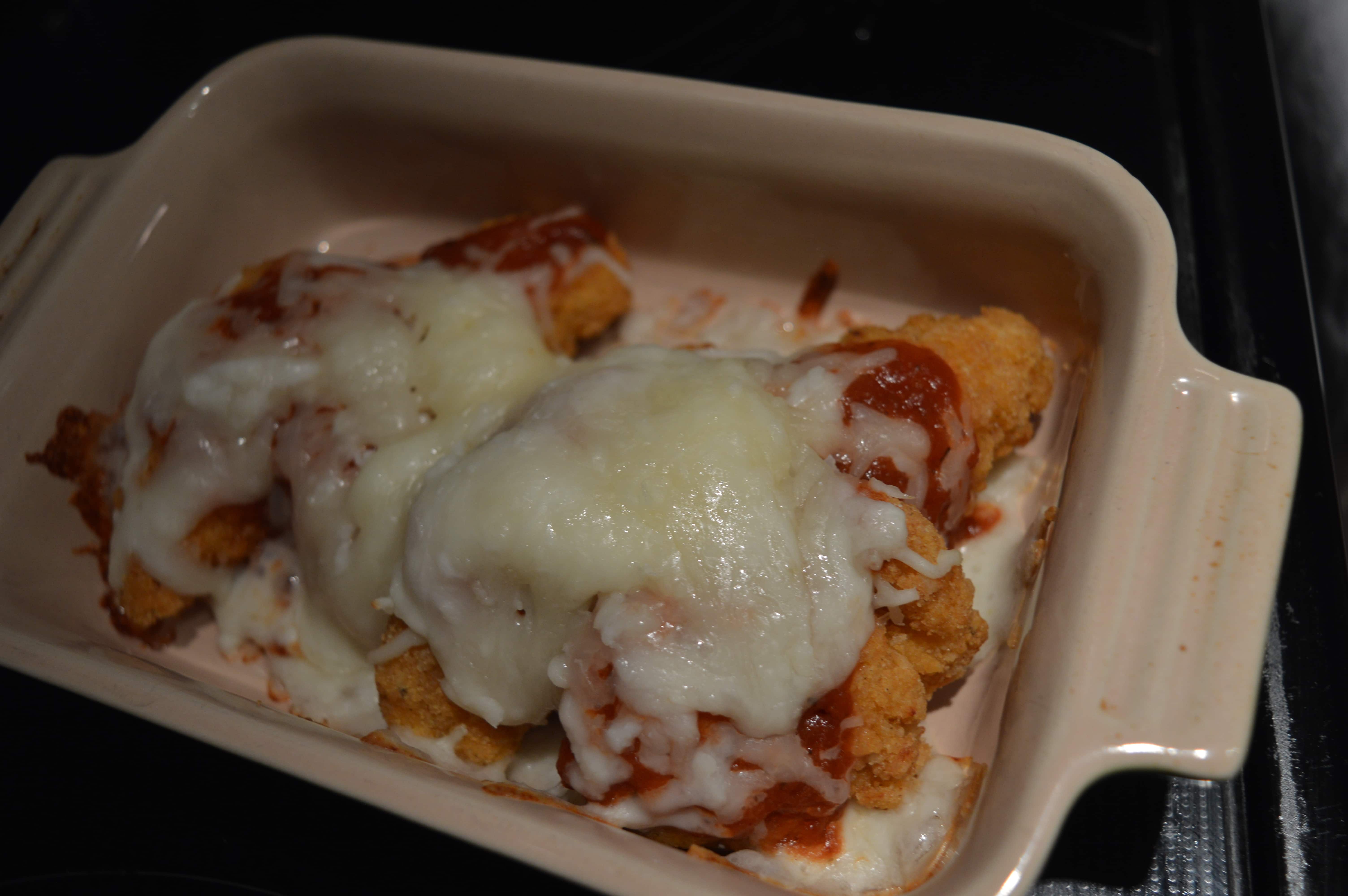 First day back at school after break!  Snacks in the lounge were limited.  Bummer. Brownies arrive around
10 AM
.  I bring one back to my office for lunch dessert.
Breakfast: Smoothie
Lunch: cheese quesadilla and roasted broccoli
Dinner: "Tavern Salad" (kale + chicken fingers + roasted broccoli + shredded cheese + questionable ranch dressing)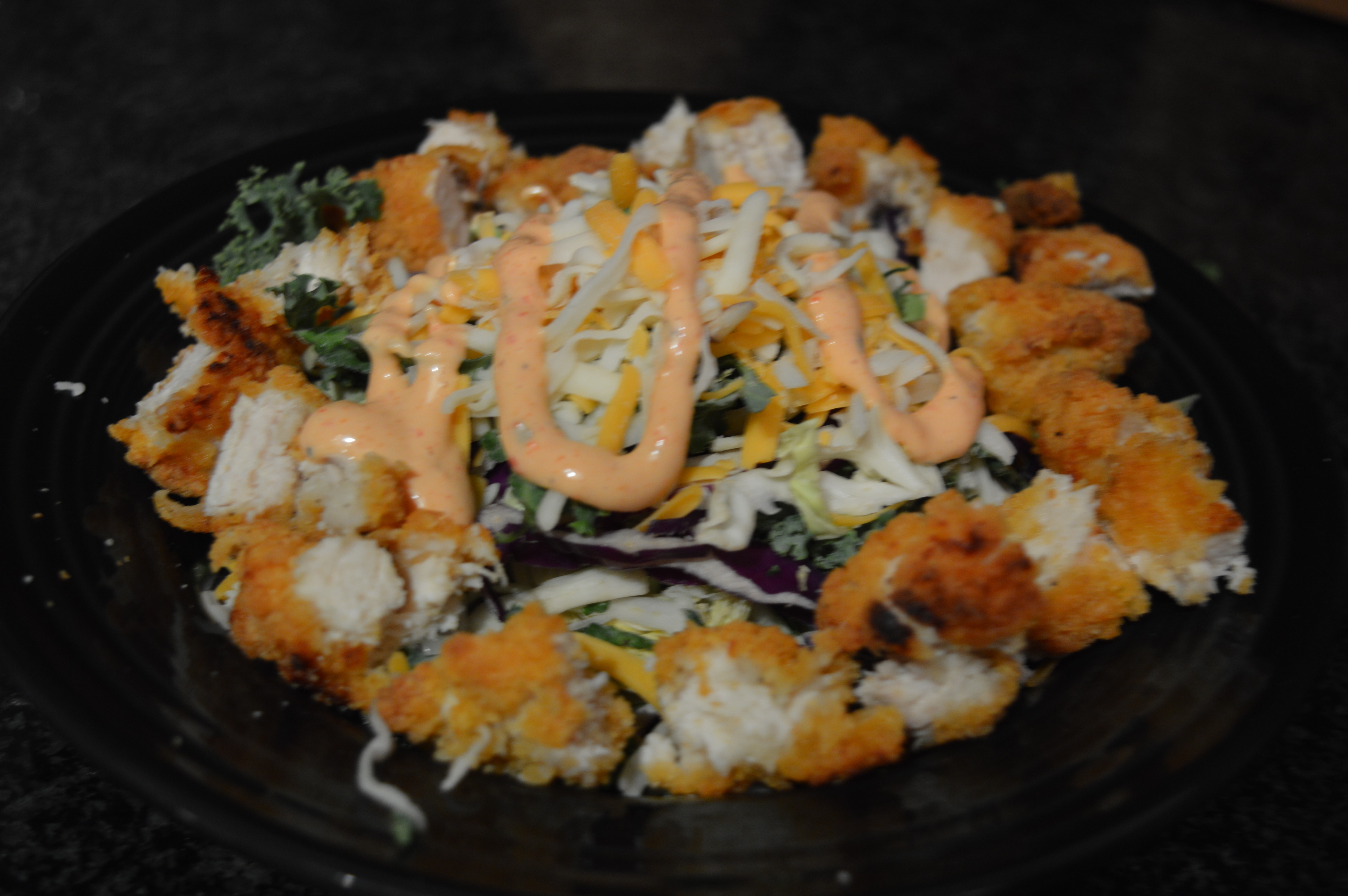 Back to the swing of things!  Work is very busy!  Still no good snacks in the lounge.
Breakfast: Smoothie
Lunch: 1/2 box of Annie's Mac and Cheese with Roasted Broccoli, Roasted Chick Peas
Dinner: Chicken fingers + Shredded Cheese Blend + Roasted Broccoli
I am still not sick of roasted broccoli.  No good snacks in lounge.  I wonder if it is possible to send an anonymous email to all parents, requesting snacks.
Breakfast: smoothie
Lunch: Other 1/2 of Annie's Mac and Cheese with Roasted Broccoli, and, to switch it up, roasted chick peas…
Dinner: Cheese Quesadilla
I made it!  Only five weeks left until summer break now!  I'll miss our seniors, especially if they bring snacks for the lounge before they leave.
Breakfast: Smoothie
Lunch: IT'S A COLLEAGUE'S BIRTHDAY!!!  PIZZA PARTY!!!
Dinner: Roasted Chick Peas, Chicken Fingers + Hot Sauce + Questionable Ranch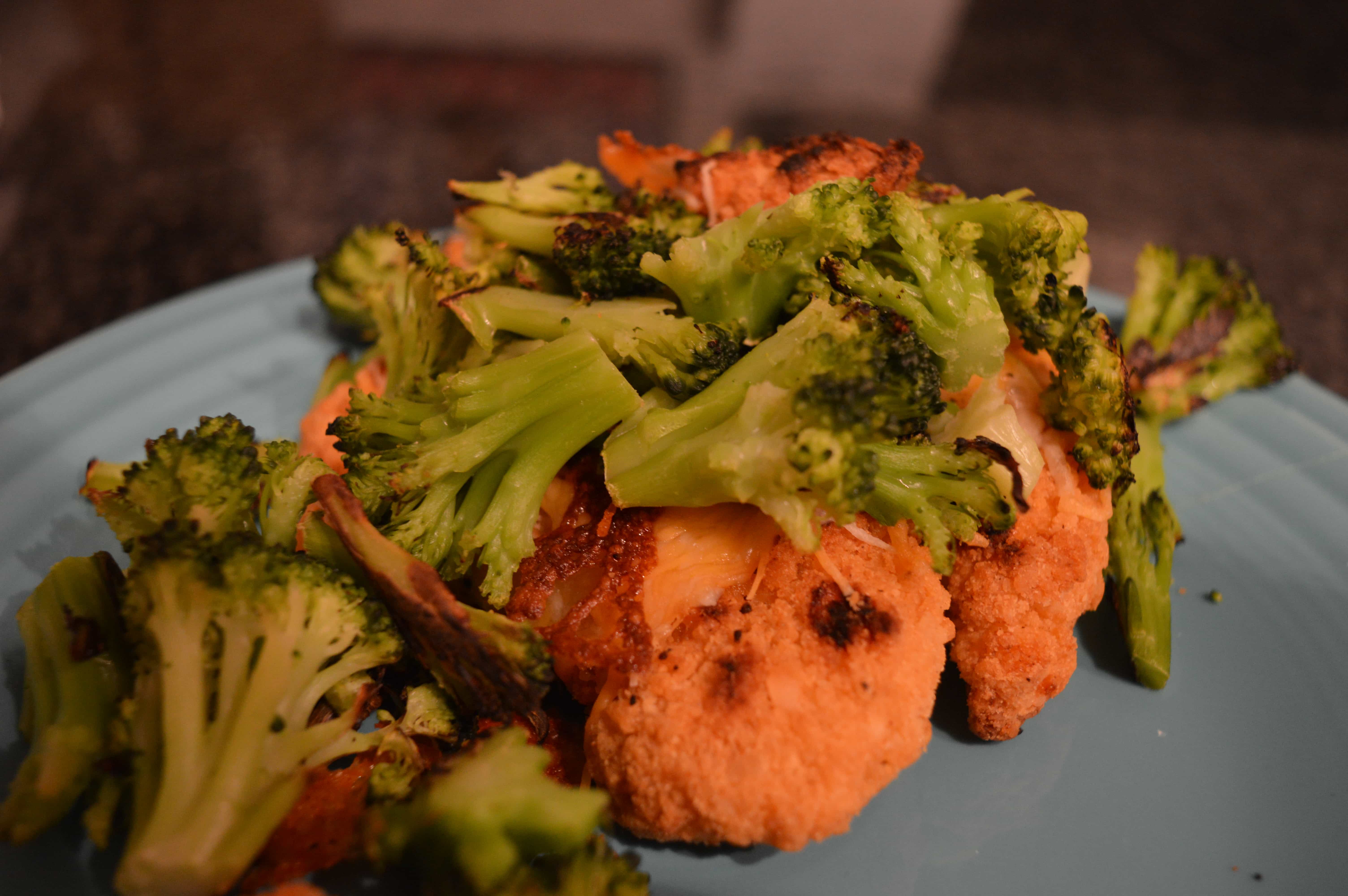 Could you do a pantry challenge and come up with a weeks worth of meals with only what you already have? I probably good but I would be sick of fries and nuggets by the end of the week!