Here is a list of 10 things to quit buying & save $2000 this month! Saving money is so important for your budget and your future.
In order to pay off debt and live a happier life, you need to be financially secure. Saving money is the start to being financially secure and living the life you want.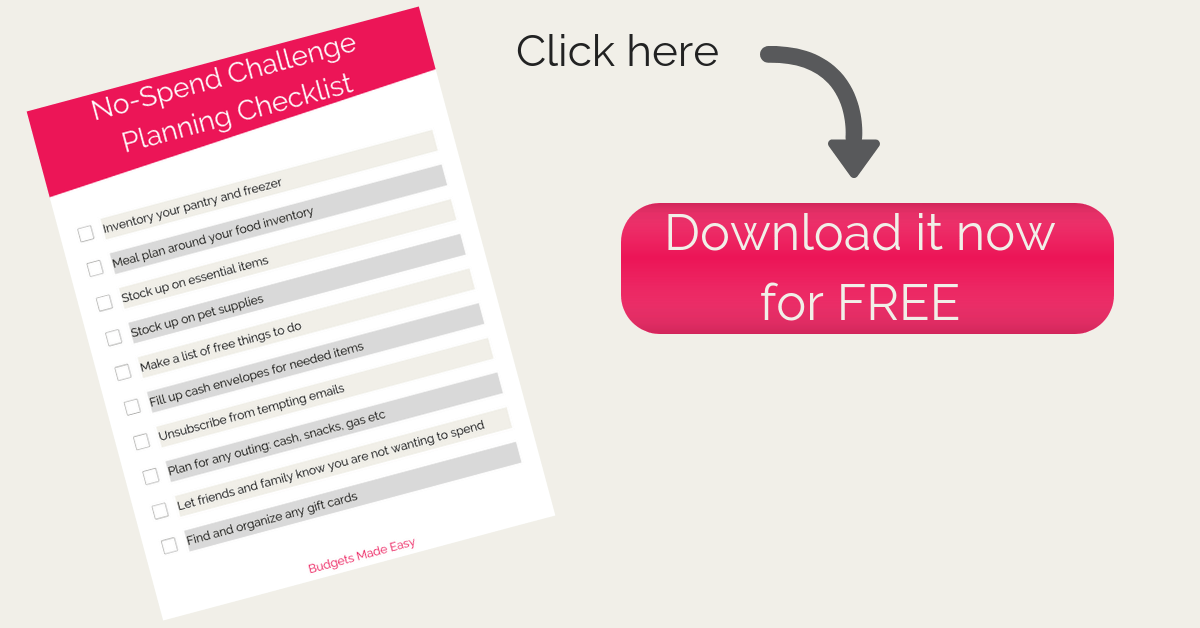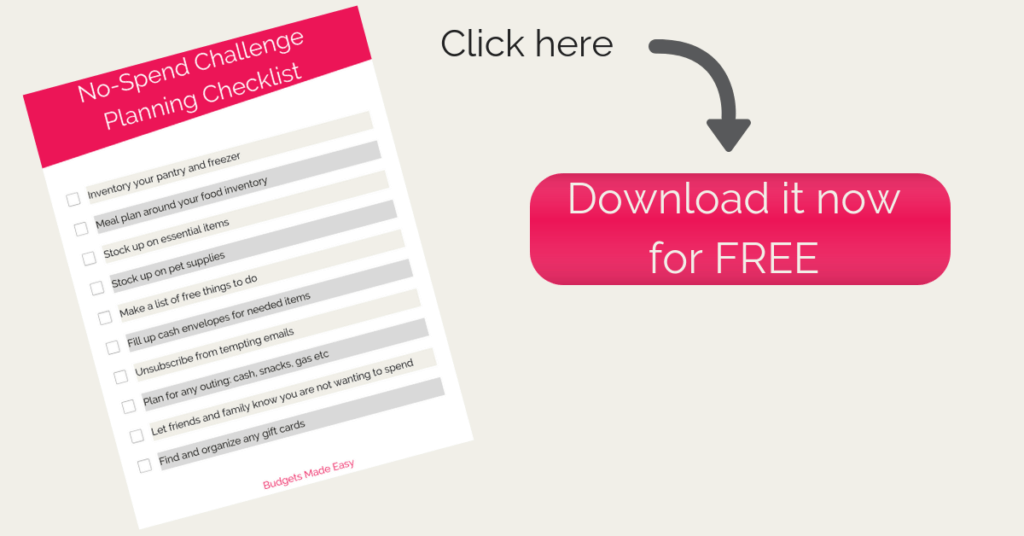 If you are struggling financially, here a few ideas to save money this month.
Gourmet coffee– quit drinking Starbucks coffee everyday! This includes Dunkin Donuts or any coffee besides at home or work. I want you to look at your bank statement and tell me how much you spend on coffee in the last 3 months. Seriously, let me know in the comments.
Lets say you spend on average $5 per visit to the coffee shop 3 times a week. That's $15 a week or $60 a month. I would guess that's a very conservative estimate. I know people who go everyday! That would be roughly $25 a week or $100 a month if they only go on work days.
Those "little" purchases add up over the month.
100 little ways to save money every day!
Eating out- We cut our grocery bill by $600 a month by cutting out eating out. This includes fast food and restaurants. I know people who eat out for every meal every day but lets estimate once a day.
If you eat out on average once a day for two adults, that costs around $20-$30 plus tip depending on where you go and what you order. Let's average it out at $20 per day for a month, that equals $600 a month!!!
Meal Plan- We cut our grocery budget by over $600 a month by not eating out and by meal planning. Take your lunch to work and easily save $200 a month!
We cut just our grocery budget by $300 a month by meal planning and using these tips.
Related posts:
How To Create A Weekly Meal Plan
11 Things missing from your budget
Makeup, some will disagree with me on this but high-end makeup costs a fortune. If you are able to cut it out and buy cheaper than do it. I only like a high-end foundation. The cheaper stuff just doesn't work for me.
However, I buy cheaper products for eye shadow, mascara, and everything else. Buying cheaper makeup can save you $100 a month.
I also ask for the expensive makeup as gifts fro my birthday and holidays. this saves me a ton of money and I rarely have to buy the foundation myself.
Soda/pop– I call it pop but I live in the south where it is soda, but however you say it, quit buying it. It's crazy expensive even on sale. Let's say you find a great deal of $3 for a 12 pack. A safe estimate would be $15 a week or $60 a month just for one drink.
Alcohol- let's face it, alcohol is so expensive. Craft beer is the in thing right now and personally, I don't see the appeal but to each their own. I actually hate beer and I don't drink much alcohol in general. I guess I'm too cheap to buy it really:).
Alcohol is so dang expensive that you could easily save $100-$200 a month by cutting it out, limiting it, or buying different products.
Tabacco- I can't believe that anyone starts smoking now a days but I know they do. Please stop, not only for your finances but your health also. If you smoke one pack a day (depending on where you live) it could cost $5-$7+ dollars A DAY!
So, let's do the math with $5 per day, that's $150 per month! Two packs a day would be at least $300 a month! I will include the vaping cigarettes in this category as well.
I know it's hard to quit but it can be done. This is something you should think about stopping not only for you finances but your health as well.
5 Reasons you can't save money
Cable- We have tried to cut out cable completely and it just didn't work for us. I need some entertainment in my life! We did however cut it way back. I have also gotten lots of credits each month by calling to cancel and they try to get me to stay.
I got several months free by just telling them I was going to cancel. If you can cut it out completely, you could save $100+ per month. We are saving over $50 per month by lowering our channels.
Manicures and Pedicures- I will say that I do get a pedicure a couple of times a year but not on a regular basis. If you are getting acrylic nails and have to have them filled every 2 weeks, that adds up quick.
A conservative estimate on this is $30 every 2 weeks or $60 per month.
Cell phone- Yes, we pretty much have to have a cell phone now a days but you can drastically reduce the cost in many ways. You do not "have" to have a smart phone. You can also reduce your service plan.
You don't have to have unlimited data unless you go over all the time. You can also shop around and/or get a prepaid plan. There are prepaid plans that use the main service providers towers, so the reception is still the same. It costs a lot less per month.
You can easily save $100 a month on a prepaid phone.
This is a small list of things to quit buying & save money this month! What are some things you avoid buying to save money each month?