The best budgeting tip you can do for yourself and your family is to go through your monthly bills every quarter. So often, life creeps up on us. Little $10 fees here, $12 costs there, and suddenly, you're paying an additional $50-$100/month in excess charges that are automatically taken out of your Paypal account or bank account and you don't see them or remember they're even being taken out.

If every quarter, you go through all your financial institutions and all your monthly bills (calling bill companies to see if you can get them lower), you can save quite a bit! Those kinds of things sure do add up quickly!
Kelan, The Savvy Couple:
Our #1 budgeting tip is actually doing it! So many times we have had family, friends, and readers ask us how to manage their money and meet financial goals. The answer almost always comes back to budgeting. Once you stick to a budget and make it a habit to review every couple of weeks your life completely changes. You no longer get stressed about paying the bills, confused where your money is going, or frustrated that you can't make any progress on your debt. A budget is not limiting it's freeing!
Meghan, Family Finance Mom:
Budgets are a living, breathing guide… it's not something you set up once, and live by for years. The best benefit from a budget comes from reviewing your actual spending relative to your budget every month, learning from it, and making adjustments for moving forward.
Tracie, Penny Pinchin Mom:
You have to revisit it at least once a month.  You have the best budget app or the perfect written budget, but if you don't check it monthly it will not work.  Carve out time to sit down and look it over.  If you have a spouse or partner, make sure they review it with you because together you can succeed – or fail.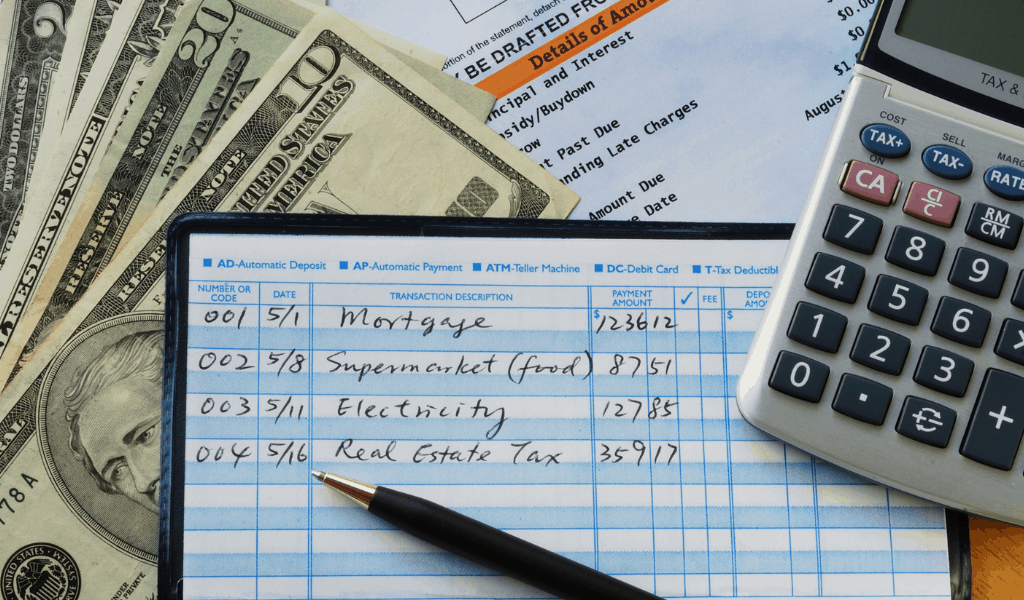 Jennifer, Finder:
Don't buy on impulse:  The frenzied nature of holiday shopping – the sales, the deadlines, the crowds – can lead to some pretty poor spending decisions. A recent study conducted found that 88.6% of American adults have fallen prey to the impulsive online shop, totaling an estimated $17.78 billion on items they haven't thought through. Take time to research the purchases you've allowed for within your budget to avoid wasting money.
Jeff, Dollar Sprout:
My #1 budgeting tip is probably one of the simplest tips you will get: actually MAKE a budget.

I think too many people, when they decide to "budget", just try to get a rough idea of where their money is going. What ends up happening is that little exceptions are made here and there, until eventually you are right back where you started! If you actually take the time to write down your budget on paper and check in regularly (once a week at first, then once a month), you are much more likely to succeed.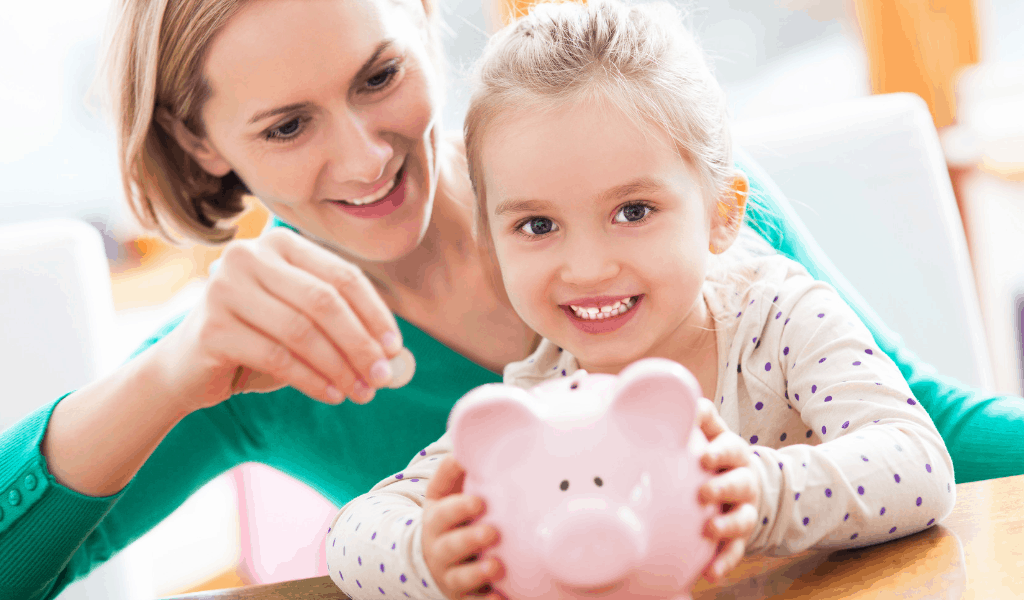 James, Dinks Finance:
Make a budget – they are excellent exercises for understanding where your money is going, but remember that they're more like guidelines.  If you go over a specific category by 5 or 10 dollars, its not something that makes sense to worried about.
Heidi, The Frugal Girls:
Take a hard look at everything you spend money, and try to spend as little as possible.  This will ignite your savings rate immediately!
Lan, The Practical Saver:
I like to include savings as an "expense" in my budget even though I already have savings under the "income" category. This may not sound a wise decision, but it works all the time. By placing savings under the expense category, I am able to save more.

I use that savings expense for short-term needs, which means that I prevent myself from dipping my hands into my true savings account. When my miscellaneous budget is used up and I still need to pay some important bills, I use my "savings" expense to pay those bills. Whatever is left out of my "savings" expense at the end of the month is transferred to my true savings.
Amanda, Wallet Win:
Have a budget party…what i mean by that is to make the budget meeting FUN by bringing along a special snack/beverage. make it something to look forward to because IT SHOULD BE! Every budget gets you one step closer to your financial goals and that's worth getting jazzed about. Too many people make it out to be a drab, dull activity because they don't see it this way.
Hank, Money Qanda:
You should include a little fun money in your budget. You should have a small amount set aside to just blow with no questions asked. Budgeting is hard, and a lot of us don't stick to it for one reason or another. Maybe you feel like you have to justify every purchase to your spouse or significant other. But, having a little bit of money that you can spend without worrying can help you stick to the other categories in your budget.

Shane, Beating Broke:
Keep it simple.  The more complex you make your budget, the harder you will find it to keep to it, and the harder you will find it to motivate yourself to continue doing the budget. A budget can be a very valuable tool to maintaining you personal finances and working towards your financial goals, so don't add any roadblocks that you don't have to.
David, Finance Superhero:
My biggest budgeting tip for anyone is a simple word of caution: Your budget is a plan, so you should plan for it to fail.

I don't mean to sound pessimistic, but the truth is that plenty of things can go wrong and derail your budget in a hurry. Your car will break down a few weeks before Christmas, your kids will get sick at 2AM and need to go to the ER, and the list goes on and on. However, if you take the time to build-up a solid emergency fund, your budget won't have to take a hit each time Murphy's Law strikes.
Peter, Bible Money Matters:
Make sure you actually track your spending, even if it is only for a month or two.  While it can be a pain, it can be an eye opening experience to actually see what you're spending on eating out, entertainment expenses, shopping and more. Often you'll be spending much more than you even realized.

At our house we knew we were spending a lot on eating out, for example, but until we actually tracked the expense we didn't really understand just how much.  The amount we were spending was enough for a mortgage payment on a small house! Track your spending – even if you only do it every once in a while to get a handle on where you are.
Pay yourself first when getting paychecks. Put the money toward your bills and savings (and other money-saving goals you have) and then use the leftover money on fun outings and entertainment. This process makes it a lot easier to increase your savings every month rather than just saying you'll save money. Take action and less talk!
R.J. Weiss, The Ways to Wealth:
Expect to fail in your first month. Budgeting is a skill, and with any skill, it takes time to learn. If you go in with the mindset that your budget needs to be perfect from the start you'll quit. Instead, take the long-term view. Know that budgeting is a skill you want to learn and expect it to be a bumpy ride at the beginning.
The best budgeting tips I can give you is to learn to live within your means as much as you can. When I become pregnant with my daughter, I immediately knew I had to be strategic about how I spend my money moving forward. I immediately cut off my coffee habits (I am pretty sure I was forced to do it due to the pregnancy), but that helped. $4 a day could be spent elsewhere. We immediately canceled cable but I signed up for a cheaper option instead – Netflix and shared the fee with my best friend! Win-Win! I negotiated a better cellphone and internet plan which saved me so much money! And we got rid of the house phone line. As you can see, we did everything to cut down and or eliminate things that we know longer needed or those that were just outrageous. When I eventually went on maternity leave, I didn't feel as stressed.
There are 100's of budgeting tips out there and there are many great people like Ashley who do their best to make budgeting easy to understand and implement but there is still one fact that most people miss (myself included) and it is that most of the time we fail our budgets not that our budgets fail us. Budgeting can be tough especially if you go at it alone or even with your significant other, so my expert budget tip is to stop being afraid to ask for help.
There are times when you might feel like you're stuck or that your budget isn't working, it can be as simple as having a fresh pair of eyes take a look at your budget to see areas that you can improve on. You shouldn't feel embarrassed or ashamed of your budget, there are communities on Reddit, Facebook Groups, Forums, etc… that are willing to help, you just have to ask.
Laura, Mom Envy:
My best tip is to find a budget organization system that works for you and stick with it. Whether it's the envelop system, an app, planner, etc.
Stephanie, Financial Freedom Crew:
My #1 tip is to expect to change your budget after you've created it. Don't expect perfection. Oh, and don't quit. Budgeting is the most important factor in financial success. I've been budgeting for years and just this month I had to change my budget. I moved money from one of my goals so that I could order my kids' school photos that I loved. We homeschooled for two years, so that budget item was long gone and forgotten. Budgets aren't set in stone!
My #1 Budgeting Tip: Go Grocery Shopping With A List. I feel like the quickest way to break your budget during the month is to go grocery shopping unprepared. Grocery shopping with a list can really help you get the food you actually need and keep it all under budget. When you walk in that store without a list you end up aimlessly walking down isles grabbing things you "think" you need. We all know that what you think you need and what you actually need are rarely the same. You'll end up spending more money than you budgeted for on food that will just sit in your pantry. Next time you go grocery shopping, put in the extra effort up front and make sure you have a list to help stay on track and under budget. Sticking to a grocery list can save you hundreds of dollars on groceries each month!!
Karen, Lightly Frayed:
My best budgeting tip is to not buy into the belief that expensive outings are a necessity or that they are even more fun than low-budget ones. I have saved my family thousands of dollars by hosting creative home parties, and organizing low-budget Spring break activities for the whole family.
Elena, Making Midlife Matter:
You will slip up. That's a given. Evaluate why it happened and adjust your budget if necessary. You can even add a category for incidentals to your budget. Do whatever it takes to get back on track. If that means getting an accountability partner, do it! Don't let a $100 mistake turn into thousands and quickly erase all the progress you have made.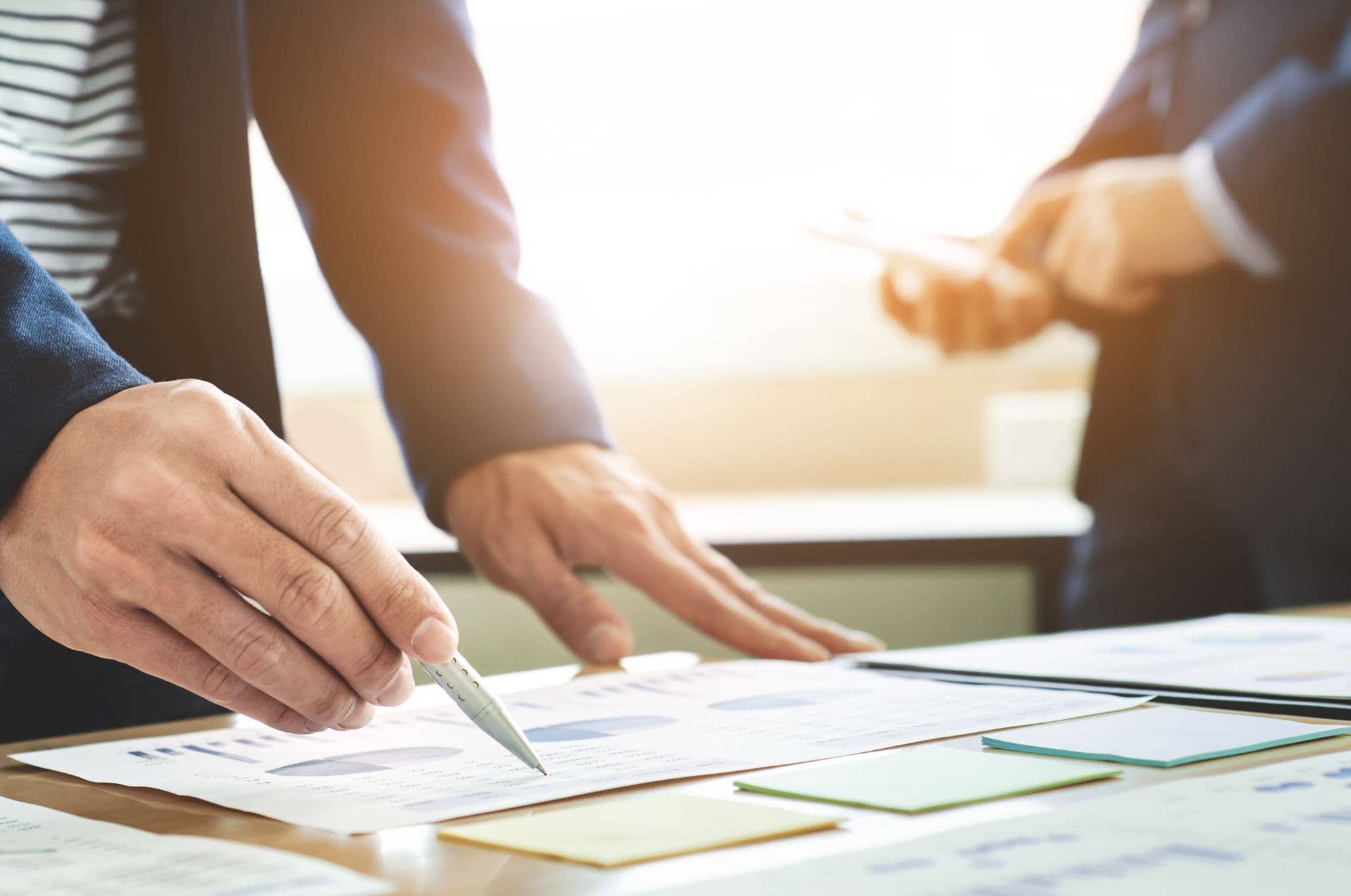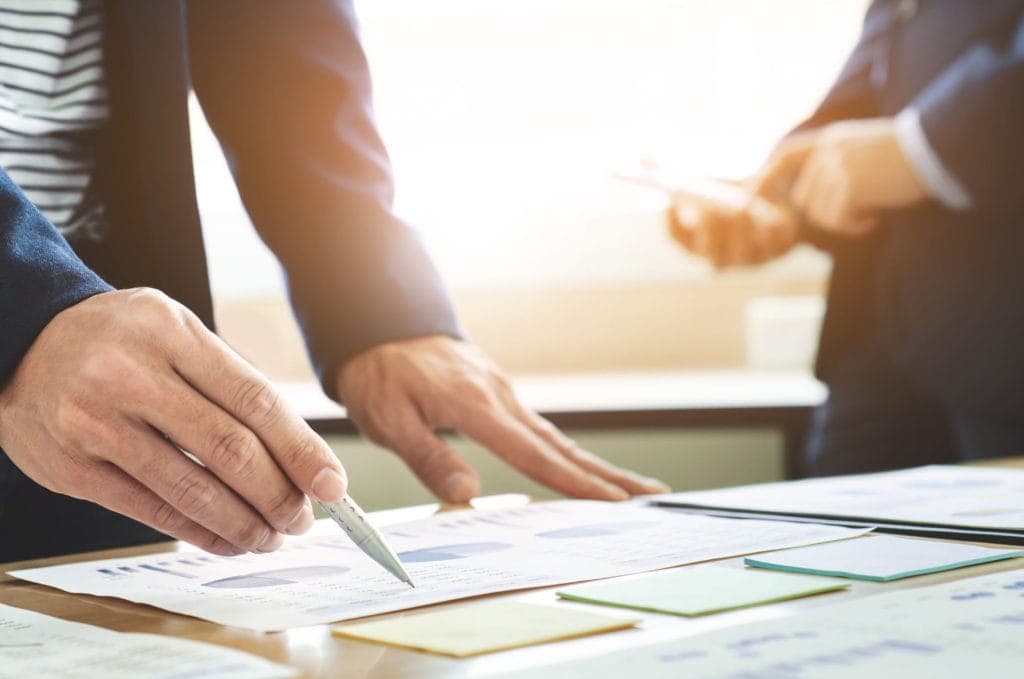 Liv, Funding Cloud Nine:
Stay consistent!

It's really easy to get excited and pumped about budgeting one month, and then bored of it the next. Yo-yo dieting doesn't work; neither does yo-yo budgeting. Don't take a break from budgeting, even if you have a "bad"/expensive month. Find a system that works for YOU – it could be a free online budgeting software like

mint.com

, a paid program like YNAB.com, spreadsheets, or good old pen and paper. And then put in the work – consistently use your budgeting system each and every month.
Identify your long-term goals first and work backwards into a current budget that puts you on the path to achieve them.  Too often we create budgets the way we think that we are supposed to and generally cut out as much as we think we can live with.  Looking only at this short term can lead to resentment and then outright budget rebellion by splurging or treating ourselves.  Budgeting with the end in mind marries the short-term to the long-term to create a plan with zero regrets.
Cara, The Financially Free Life:
Choosing one is really difficult but if I had to choose one, it would be to live below your means. The easiest way to get in over your head is by spending money like it is going out of style. Have a plan, make that plan one where you are living below your means, and then stick to the plan! Figure out a system that works for you (whether you track in an app, on paper, with cash envelopes) and make sure you are consistent with it.
Kendall, Perfect Cents Living:
My #1 budgeting tip would be to budget from a place of abundance. Your mindset is everything and if you're budgeting from a place of scarcity, your budget is sure to fail. Constantly focusing on the lack when it comes to your money reinforces thoughts of "I never have enough", which leads you into a perpetual cycle of being in a scarcity mindset. When you budget from a place of abundance you are accepting of the money you have and are giving your money a place to go (instead of wondering where it went!). You save and spend your money from a place of positivity. A few tips on getting into an abundant mindset is to practice gratitude, accept where you are in this present moment, and shift your negative thinking towards neutral or positive thoughts. Practicing this mindset is a great way to attract more abundance into your life and actually ENJOY your budget, rather than dread it.

Tawra, Living on a Dime:
Don't spend more than you earn, period, NOT EVER! 
Kristin, Cents and Purpose:
Your budget should reflect your financial goals.  Setting clear financial goals is like creating a blueprint for your budget.  Prioritizing your spending and saving accordingly will help you budget with purpose and reach your goals quickly!  Be sure to track your progress and make adjustments when necessary to keep you moving forward!
Automate everything once you have a plan. Whether you are trying to pay off your mortgage in 5 years or saving for retirement. We all need to automate the plan for a better change at success. We are all really busy and to think that we are going to remember to save a certain amount every paycheck, or put away extra money for that trip we want to go on just never seems to happen. Get out of your own way and start to automate the things that are most important. It will free up your brain and lead you to success faster than if you were trying to do it all manually.
My number one budgeting tip is to align your spending with your values. How you spend your money and your time says a lot about who you are and what you value. But it's also easy to get into bad or even unconscious spending habits. That is why it's a good idea to regularly review your spending to ensure you are spending money on what matters to you. So don't let anyone tell you not to buy a latte because that adds up to $100 a month or over a thousand dollars a year. If you can afford it and you value it, then do it. On the other hand, find ways to cut expenses on things you no longer use or no longer value. A good place to start this process is to review your recurring expenses, subscriptions, and automated payments. Those tend to be the easiest to forget about, even if you no longer use or value them.
Know where your money is going. Too many people make a budget, don't meet it, and wonder what happened. I highly suggest tracking your expenses- without making any changes- for a month, then setting up a budget.
Monica, Redefining Mom:
My tip is this: Always project out your yearly income so you know where you stand financially at any given time. For those of us who own our own businesses, that's especially important. Since our income isn't pre-determined, we need to have a good idea of what will be coming in whenever possible. I use a family budget spreadsheet to keep tabs on our household's cashflow. I set up our yearly cash flow on a bi-weekly basis and project out all of our expenses for the entire year. As each week closes, I update the projections to real numbers. This helps us keep a pulse on any surpluses or deficits we are running for the entire year. We can make better financial decisions this way.
In conclusion:
These budgeting tips are simple yet an effective way to stop living paycheck to paycheck and reducing your financial stress. Change doesn't happen overnight but if you can commit to using at least a few of these tips one month at a time, you will save money and start controlling your money.
For more budgeting help, check out Budgeting for Beginners: A Step-by-Step Guide plus get your free budget worksheet.