Even if you have a basic budget, things always seem to come up and derail our well laid out plans. The things that derail the budget are typically things missing from your budget. For instance, if you are doing a general budget but not a zero-based budget, it may seem like you never have any money for unplanned expenses. If you are like me and are constantly forgetting things like, field trips, vehicle maintenance, house maintenance, taxes, and things like that it, it can completely screw up your budget. If you can remember to plan for some of these things in your budget, then it won't be a big deal with the time comes.
Just remember to not beat yourself up about forgetting something. It happens to all of us. Plus as long as you have your starter or full emergency fund, you should be able to cover the expense without going further into debt. That should be our ultimate goal. Stop the bleeding and not add to it. If you are just starting this process, just give yourself some grace. It is a learning process. Do what you can to limit going further into debt. Sell what you can, cut expenses, and use what little savings you have. It is an unfortunate reality that in our society, 80% of Americans could not cover a $1000 emergency. This is why our first goal is saving $1000 as fast as possible.
You will want to create sinking funds for the things missing from your budget. This means you will set aside a certain amount each month for expenses that you know are coming. For example; you want to save $1200 for Christmas. You need to save $100 a month in a sinking fund for Christmas.
How to Make a Budget and Stick to It!
Get your FREE budget worksheet
Learn how to budget for people who suck at budgeting! Get all my tips and advice and printable to help you get started!
Check out the Ultimate Budget Workbook to help you make your budget and stick to it!
Here is a list of things missing from your budget.
Kid Expenses
This one adds up quickly and seems to be never ending. Once your kids are in school, it's constant fundraisers, field trips, special events, sports and everything else under the sun. You have to budget something each month for all those things that come up all the time. If you don't, you will be sitting here looking at your budget, wondering where all your money went. Especially when it's only $5 here and $10 there. It adds up quickly and comes out of nowhere!
Birthday Parties
So, to add to the constant stream of money coming out for kid stuff is other kids birthday parties. At least in until 2nd grade or so, they will be invited to everyone's birthday parties. That adds up fast when there are 17+ kids in a classroom.
Activities
We want to be great moms with well-rounded children so we put our kids in multiple activities and sports. Luckily for me, my oldest hates sports, so she only does Girl Scouts. But I have 3 kids so it adds up quickly. Not only do you pay the registration fees and monthly fees but there's equipment and clothes to buy also. Just remember that it is okay to say no. It is highly unlikely that your kid will grow up to be a professional athlete or receive a full ride to college. Yes, it is good for their overall well-being and life long success to be involved in some type of activity or sport. However, that doesn't mean that they have to do EVERY activity and sport. They also don't have to play travel sports and things like that that cost a small fortune. It is okay to say no and set limits on the costs of their activities. That does not make you a bad parent.
Christmas
Guess what? Christmas comes at the same time every year! I know I know, it sneaks up on you and before you know it, you've put a couple thousand dollars on a credit card to pay for gifts. Determine in January what you want your Christmas budget to be. Then divide that by 11 or 12 depending on when you want to have all of the money. You can also divide by the number of paychecks until Black Friday. Then save that amount in a separate account or envelope through the year. That way when you come across a great deal, you can go ahead and buy it.
Here are some Christmas savings charts to help you save through the year.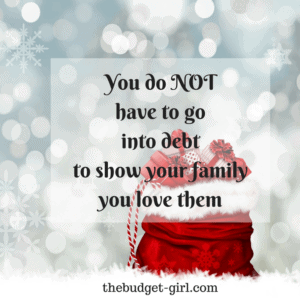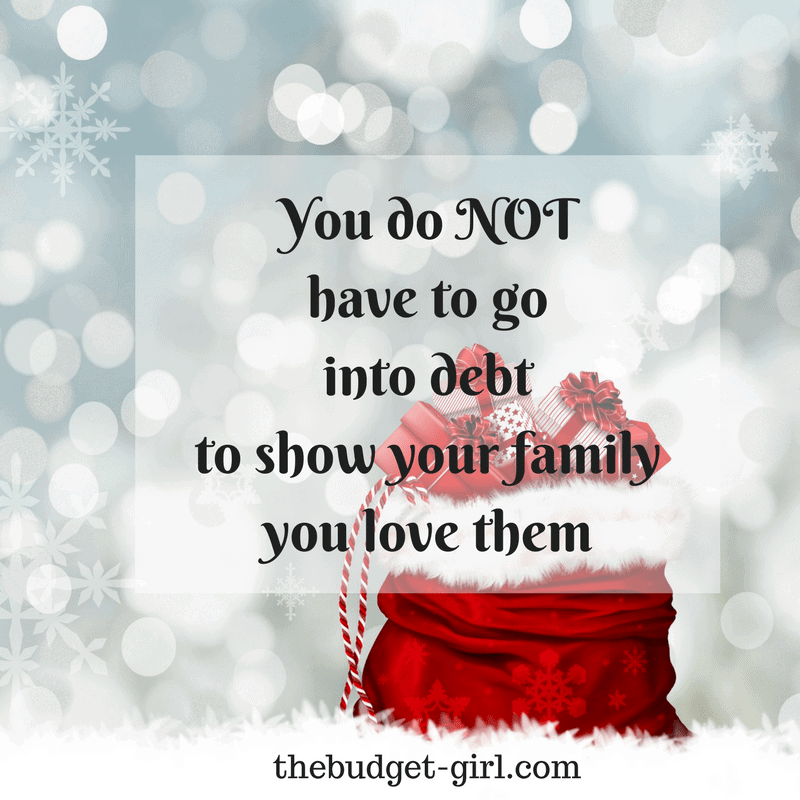 House Maintenance
The cost of homeownership does not stop with just the house payment (even if it's a new house). There are always on going expenses when owning a house, like air filters, water filters, light bulbs, painting, and any other updates you may want. Even if you have a new house, you need to start saving for the big repairs, like HVAC systems, roofing, plumbing, water heaters, and things like that. They only last 10-20 years depending on the product.
Vehicle Maintenance
If you maintain your vehicles properly, they will last you a lot longer, even over 300,000+ miles! You do not have to buy a brand new vehicle to have a reliable vehicle. Even if your vehicle seems to need a lot of repairs, if it's paid for, the repairs are generally still cheaper than buying a new vehicle. Let's say you even need a major repair, like a new transmission. A rebuilt transmission can cost around $1200-$2500 depending on the make and model. If you can get a rebuilt transmission for $1200 that's $100 a month for one year. A car payment, even for an older car is  easily $300 a month. That's $3600 for the year. You are still saving money by repairing your car compared to buying a new one. Even if the repair is closer to $3000, that is only one year of car payments compared to 5-6 years you have to make payments on a new to you car.
Vehicle maintenance scares people who don't know how to fix things. If you do have to pay for labor, shop around for a trusted local mechanic. You will save some money on labor compared to a dealership. Now if your car is only worth $1000 and it needs $3000 in repairs, it is time to look for a better car. That doesn't mean a car with payments. You can purchase a new to you car that will get you by for $3000. You will want to start a vehicle replacement fund for a newer vehicle. A one or two-year old vehicle will last you a long time once you can save up enough to pay for it.
Taxes
Since taxes typically come once a year, it is easy to say "I'll save for that later". The problem is, is that later never comes. I am talking about income tax and property taxes. If you can, add your house property tax and insurance to your house payment. For your vehicles, either put it in your budget to cash flow the month it is due or save a little each month in your budget.
Insurance
If you don't pay your insurance policies every month, you still need to save for them every month. You don't want a huge bill come due and not be able to pay your home owners insurance, life insurance, or vehicle insurance. The only bill I have on autopay is insurance. I do not want to forget to pay it and then have a mess on my hands. You can still figure out the monthly cost and put that amount on auto-draft into a separate account. That way it is there when the bill comes due.
Propane
If you live in a house with a propane tank, you know that it costs a small fortune to fill it up in the winter time. It is best to fill it up in the summer when prices are significantly lower. The company that services our tank, runs a special every July. We save up and fill up in July for the winter. Luckily for us, we have been able to make it through the winter with only one tank. If you have to fill up more than once in the winter, you can at least save at the beginning of the season by having a full tank. Figure out what you spent last year on propane and divide it up by 12. This will tell you what you need to save each month to get you through the winter.
Clothes
The clothing category is one that you may or may not need. You will need one for the kids but you  may not need new clothes very often. Even if you don't by yourself clothes that often, you will still need new work clothes, shoes, and other clothes every now and then. When you are paying off your debt, try to cut back on this category unless it is really needed. If you have a closet full of clothes, try to sell some when you want something new. I would suggest saving a certain amount, like $500 in the fund then replace it when you use it.
Fun Money
Let's face it, everyone needs at least a little spending money to buy whatever they want with no guilt. That's the great thing about a budget. It gives you freedom to spend on things you really want without feeling guilty. Now depending on what your goal is at any given time will determine the amount of fun money you get. If you are working on paying off debt or saving your emergency fund, you should not get $100 a week in fun money. However, there is nothing wrong with giving yourself $10-$20 a week during those times. Once you have your savings and no debt then you can do $100 a week if you choose to.
You want to have a little money to go out to eat, do a fun outing or just buy junk if you want. There are no restrictions on what you can spend your fun money on. That's the fun of it, get whatever you want! Just make sure to put it in your budget so that when something fun comes up, you have some money set aside for it. That way it doesn't come from a different category.
To Summarize:
Make a zero-based budget and sinking funds for things missing from your budget. That way when something comes up, it doesn't derail your whole budget. Your budget doesn't have to be restrictive, it can give you freedom. By planning for things and some fun money, you don't have to feel guilty when things come up! Don't worry if it takes you a couple of months to really get a handle on your budget and all the different things missing from your budget. It takes some time and practice.
Check out the Ultimate Budget Workbook to help you make your budget and stick to it!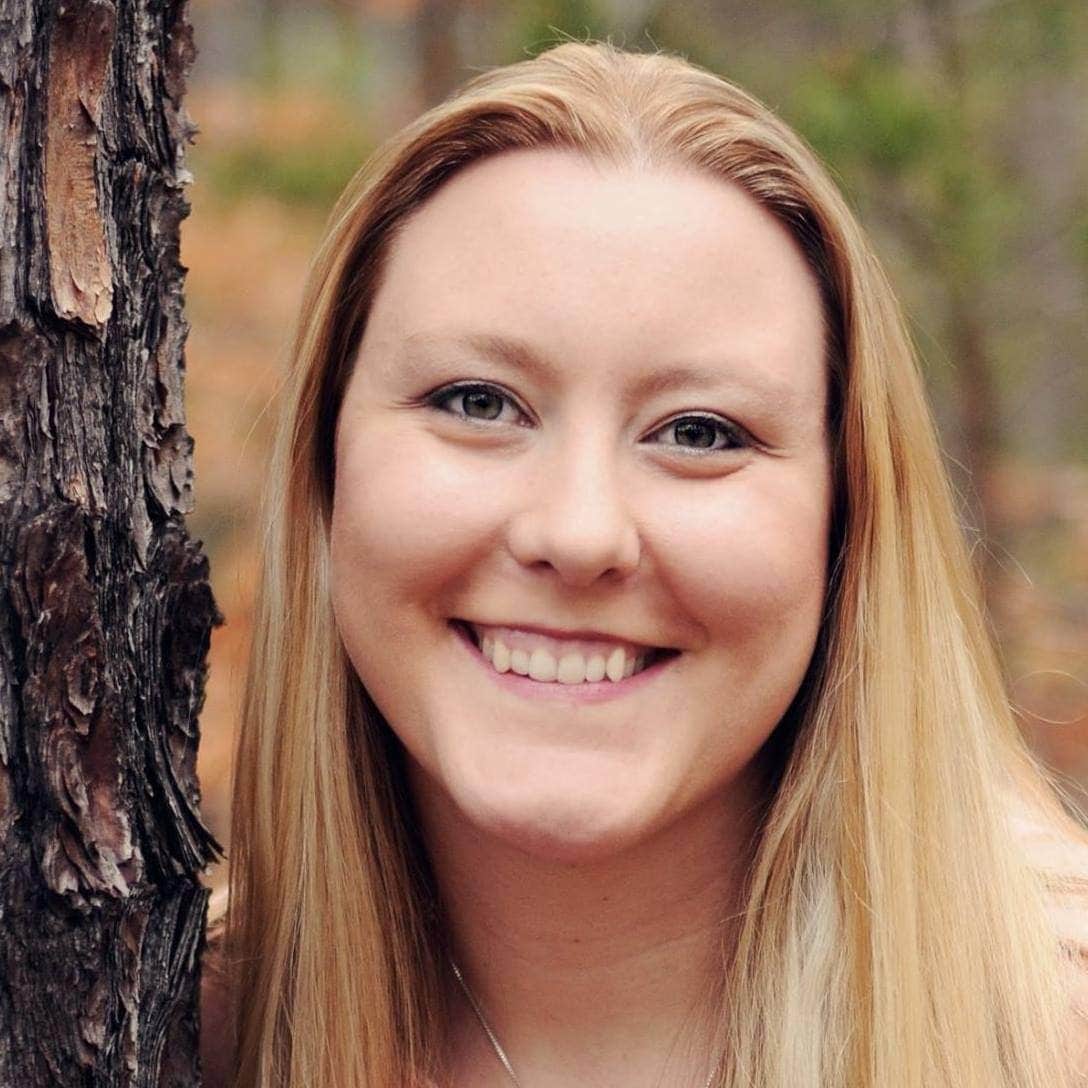 Hi, I am Ashley and I am here to teach you how to budget, save money, and pay off debt with simple and easy to implement tips. I was able to pay off $45,000 in 17 months including $25,000 in student loans in just 10 months. I am now a Ramsey Solutions Master Financial Coach and help people like you manage their budgets so they can live the life they want. I also have a degree in psychology and help you get to the root of your money problems. I have also written two ebooks to help save you money and how to budget for beginners.