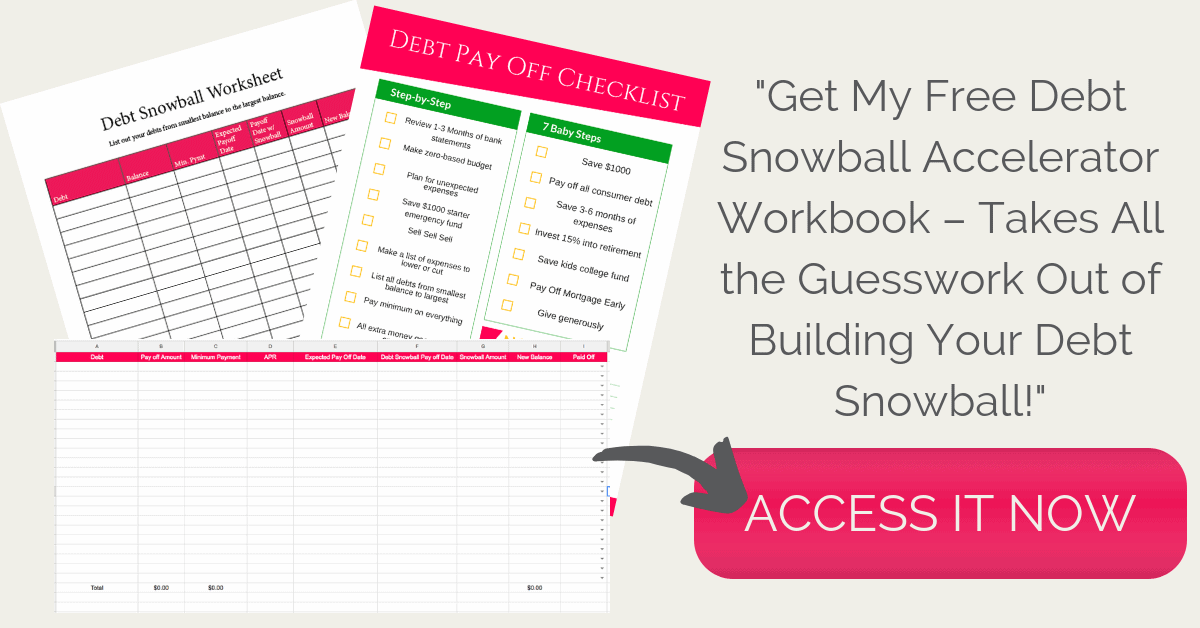 My next debt payoff success story is from Shayna and Tyler. They were able to pay off $26,000 in one year with $21,000 in just 3 months! They followed Dave Ramsey and used the debt snowball method to pay off their debt quickly.
They are now saving for a down payment on a house and even dream of paying for their house completely in CASH!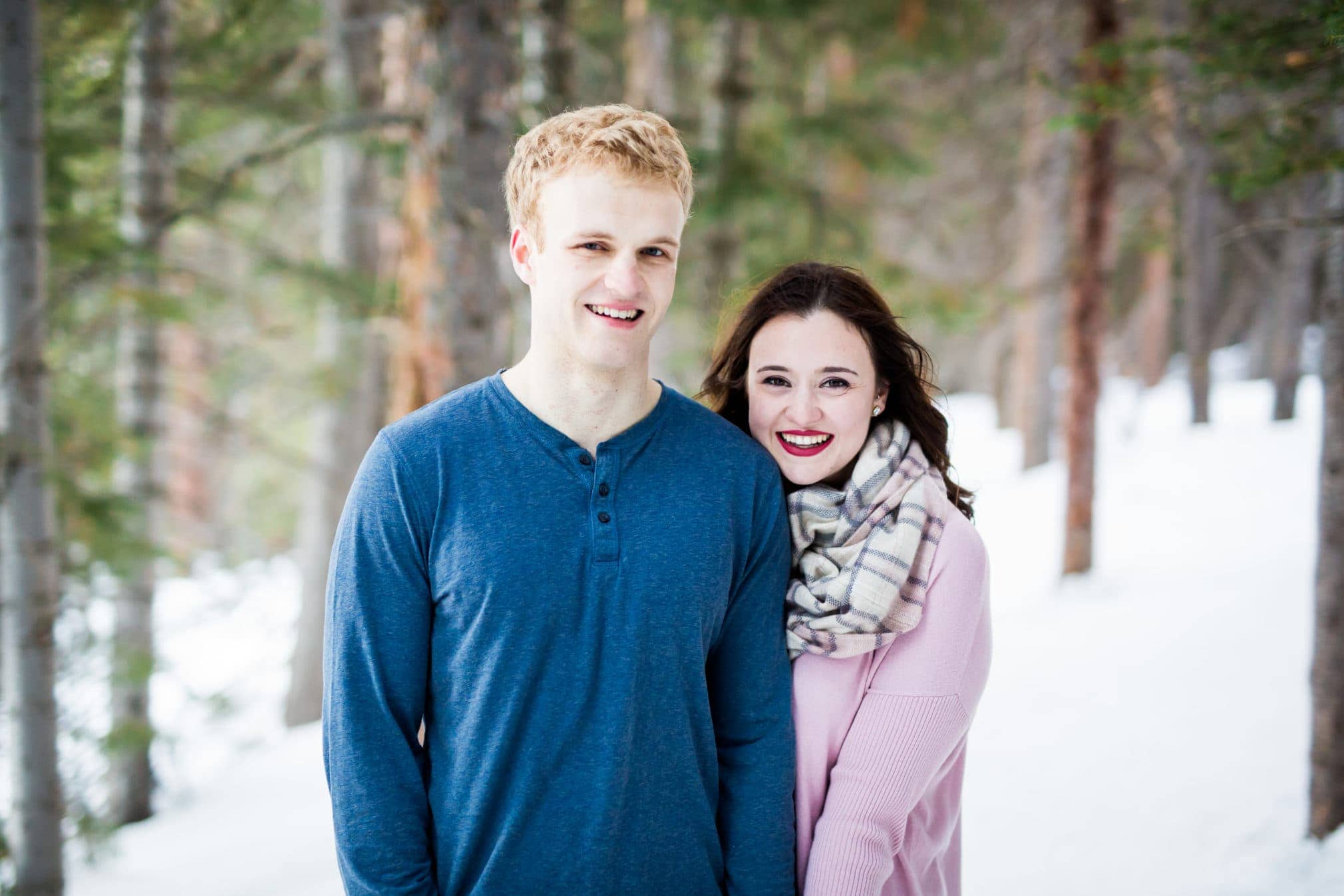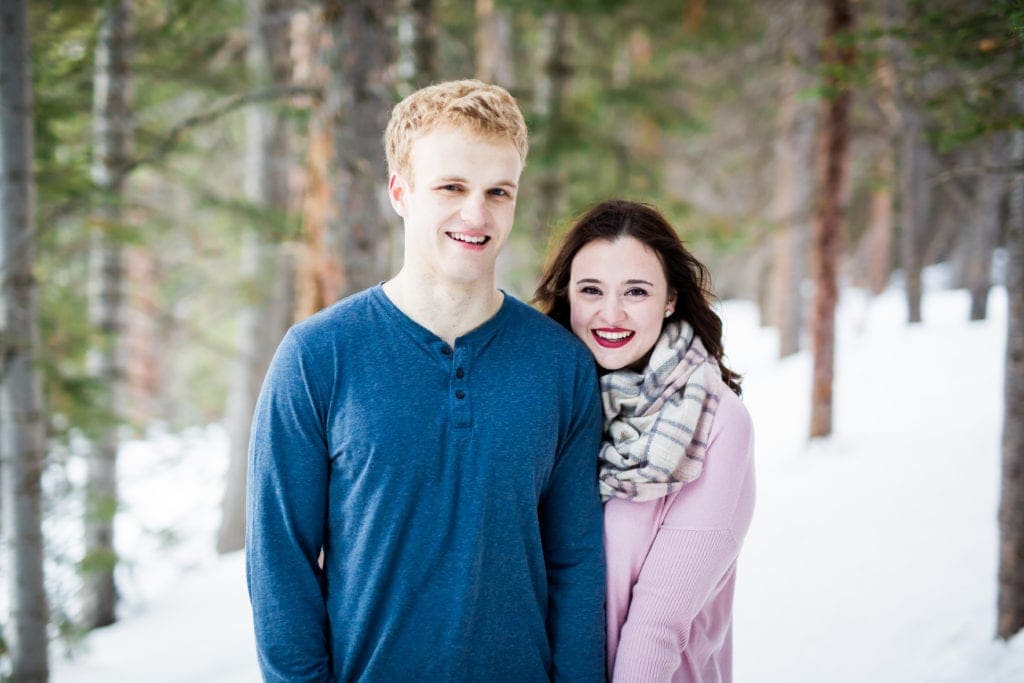 Shayna and Tyler's Debt Payoff Success Story
A Brief Background on Shayna and Tyler
Hi! My name is Shayna Thompson. I am married to my high school sweetheart, Tyler, and we currently live in Atlanta, Georgia. Tyler graduated with a degree in Civil Engineering from Notre Dame, and I received my degree in Marketing from Arizona State University. We moved to Atlanta so Tyler could pursue a Master's degree in Civil Engineering with a focus on Structural Engineering at Georgia Tech. I work in digital advertising.
How much debt did you have? How quickly did you pay it off?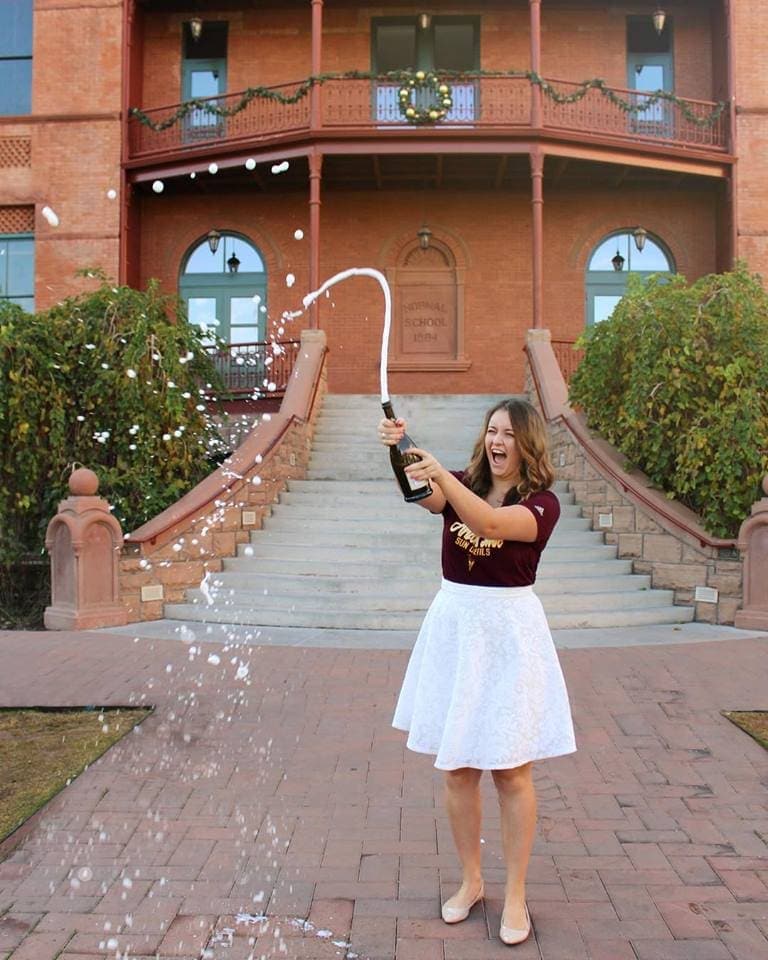 We started off with about $26,000 in debt that we paid off in one year.
Over $21,000 was paid off in three months.
How did you pay it off your $21,000 debt so fast?
We started taking Dave Ramsey's Financial Peace University class. It was an eye-opening experience and helped us change our attitude about and gain control of our money.
We started a strict budget and stuck to it every month. We used Dave's recommended cash envelope system and it really worked! We were able to cut expenses simply by using cold hard cash instead of a credit or debit card for every purchase.
Beyond budgeting, we sold a car which helped a lot. We realized we didn't need to be paying for two cars that didn't get used very often.
What was your "aha" moment that caused you to change your financial ways?
Before we came across Dave Ramsey, we were not very financially healthy. Since Tyler is in grad school, we were living off my income.
We didn't create a budget, but would rather sit down at the end of the month and look at how much we had spent.
I dreaded the end of the month because I had no idea how much we had spent. Each month, we would spend about $1,000 more than my income was bringing in.
Luckily, we had savings that kept us going without having to go into credit card debt, but it was not a sustainable way to live.
Once we attended our first Dave Ramsey class and saw how our income is an opportunity rather than a way to cover our past expenses, we were intent on changing our financial situation and behavior.
Who has been a major influence on your paying off debt financial decisions?
Our friends from church casually mentioned Dave Ramsey and how his Financial Peace University class had changed the course of their life and marriage, and I knew we had to consider who this Dave Ramsey was.
That night, we signed up for an upcoming Financial Peace University. Over the next nine weeks, our lives changed. We saw money, not as something that should stress us out, but something we could make work for us.
Do you do a monthly budget? Any tips for sticking to it?
We do! About a week before the month starts, we sit down and figure it all out. Tyler oversees the budget and I make edits where I see fit.
We use an app for budgeting which is great because we always know how much we have spent and how much we have remaining.
Sticking to it can be tough, but we have found that open communication and working as a team to keep each other accountable is the best way to "act our wage".
What are your current financial goals? And why
Now that our debt is paid off, we are focused on saving for a down payment on a home. It is a dream of ours to pay for a home in cash, which seems like a lofty goal, but why not aim high?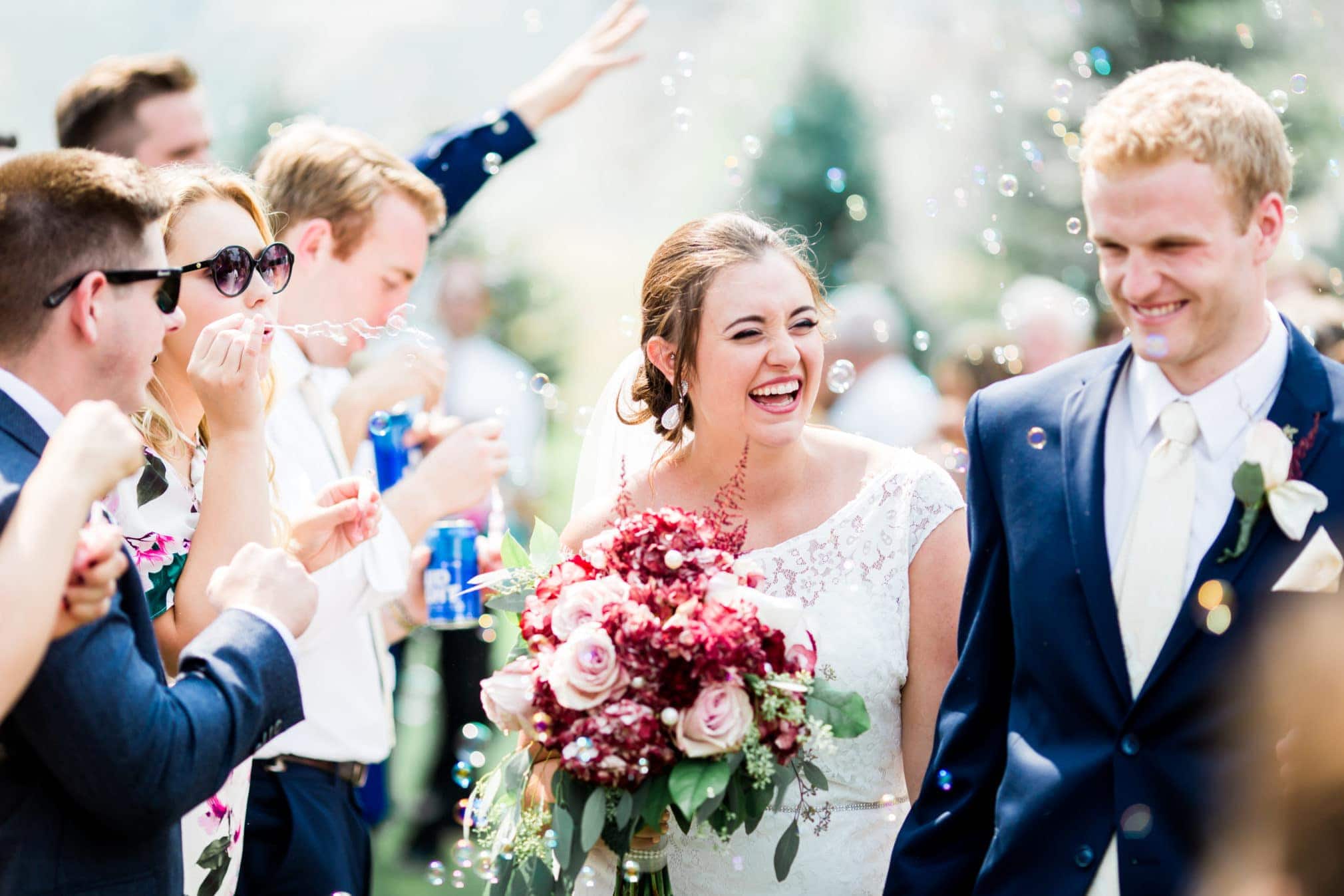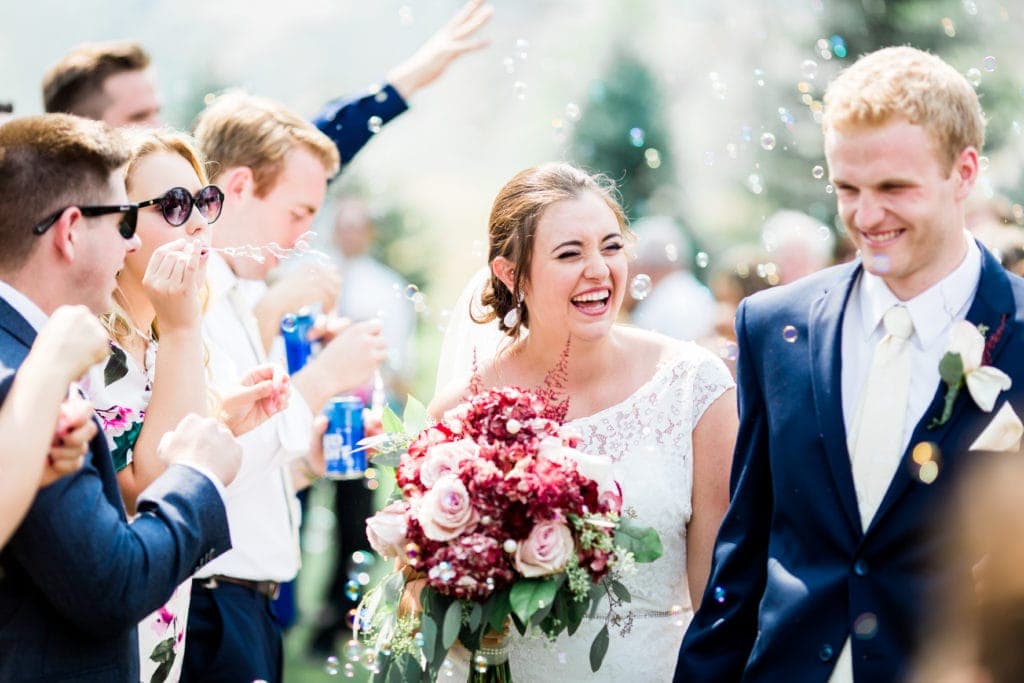 Have you don't anything others would think is extreme to reach your financial goals?
It doesn't seem extreme to us, but a lot of people are really surprised when we say that we sold one of our cars to pay off debt.
Since we live in the city, we mostly take public transportation or walk so we didn't need two cars. We believe we made a strategic choice to live in a location where public transportation was convenient.
That way, we could sell one car and put that extra money towards our debt.
Do you read nonfiction debt or budget books regularly? What are your favorites?
We wish we had more time in our days to read books, but we are not avid readers. We are much more into podcasts. We love the "How I Built This" podcast series and just about any true crime podcast series.
Our favorite true crime series as of late are "Up and Vanished" and "Atlanta Monster" both by Payne Lindsey. They're fantastic!
How do you stay motivated to pay off debt?
We are both really motivated by numbers. Watching the debt shrink every month was a huge motivating factor for us to keep going.
As we used Dave Ramsey's debt snowball technique, the increasing amount we could put towards debt every month was also motivating as we found ways to cut down our budget to have more money available to pay off debt.

What advice would you give someone in your situation? Or someone thinking about being debt-free but hasn't started or doesn't think they can do it.
Don't let fear keep you from working towards debt freedom. When we first looked at how big the student loan debt was, it really scared us.
We had no idea where to start or how long it would take and that almost kept us from trying to tackle the debt head-on. It seems silly now, but throughout the process, we had to remind ourselves that with patience and hard work, we could be debt free.
Debt freedom doesn't happen overnight, but with a little patience and discipline, you can change your life forever.
If you could go back in time, what would you tell yourself?
All the Starbucks drinks and going out to eat in college was not worth it at all. I wish I would have been more intentional in college with where my money was going.
Maybe if I had, I wouldn't have had these loans to deal with at all. Also, learn more about money and how it can work in your favor rather than against you by having to repay debts every month.
What is your biggest financial struggle? What do you do to combat that?
Our biggest financial struggle was adjusting our habits and mindset when it came to our budget and the activities we could do with what we had available.
We realized that spending more than we were making was not sustainable, so we had to work to cut down our spending habits to the necessities to avoid dipping into our savings every single month.
Paying Off Debt Conclusion
Paying off debt doesn't need to be a lifelong struggle. Get your debt out of your life forever so you can live your dreams!
You can follow Shayne and Ty on their blog here or Facebook and Instagram. Read all about their Debt Payoff Success Story and get inspired!
Do you have a Debt Payoff Success Story? Share it with us!