How to Supercharge Your Savings in 5 Easy Steps
Our family is currently building our 3-6 month emergency fund or baby step 3 for the Dave Ramsey folks. This step has in some ways been harder than paying off our consumer debt. We paid off our consumer debt in 17 months and had to restrict ourselfs immensely to do it that fast. Once we were done, we had some breathing room and splurged on things we had been doing without. We also had several emergencies that we cashed flowed once we were debt free. So, now we are back on track and trying to save as much as possibly and as quickly as possible. Here are some things that I have learned through the years on how to supercharge your savings quickly.
1. Determine What Your Goal Is
If you want to be successful in saving money, you need a reason why you want to save. You need a reason to sacrifice for your goal. If you have a good reason, following through with it is easier. Do you want to save an emergency fund, save for a new car, a down payment for a house, or a vacation? Set a specific dollar amount that you want to reach and how quickly you want to get there. Figure out how much you need to save per paycheck and make that your goal. You can even make a visual to help motivate you. You can find visuals to print online or just create one yourself. If you are saving for a house, draw a house and fill it in as you save. Post it somewhere you can see if every day to remind yourself about your goal.
2. Written Budget
A written budget is the foundation for everything that you do with your money. Everything starts with the budget. So, of course when you are wanting to save, you must create a budget. I detail how to create a budget here. A budget is a goal and when you write your goals down, you are more likely to achieve them. When you are making your budget and want to save money, you should cut out anything you don't need. Are there things that you really don't need? When we first started really tracking our spending, we realized how much were were spending on food and eating out. We ended up cutting that amount in half. We cut a lot of things out of our budget that we knew we could live without for awhile.
3. Pay Yourself First & Make it Automatic
When you are making your budget, you pay yourself first. Before I started the Dave Ramsey plan, I would save a set amount of money out of each paycheck. It was first on the list and was always done. I had it set to automatically transfer to my savings account each week. If you make it automatic, you don't have to think about it. If something comes up and you need the money, you can always transfer it back.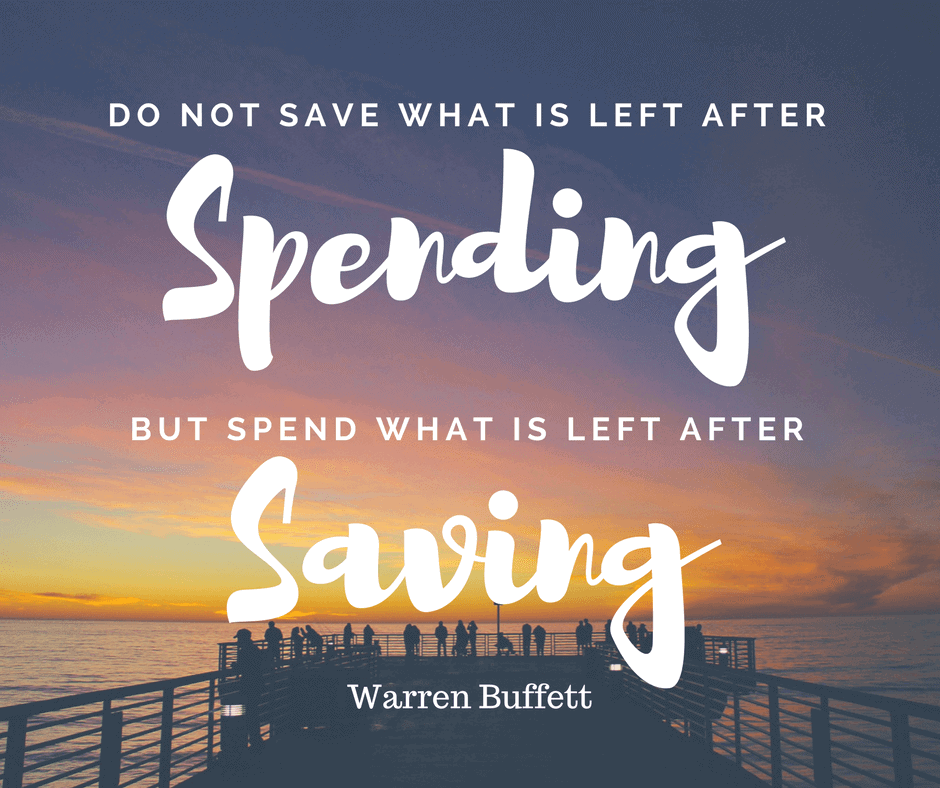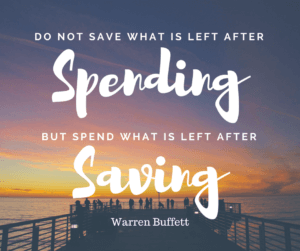 4. Get An Extra Job
Depending on what your goal is and how quickly you want to get there will depend on whether or not you want to get an extra job. Obviously you will get there a lot quicker if you can make some extra money. There are a lot of side jobs out there where you can make a decent amount of money quickly like; waiting tables, being an Uber driver, or delivering pizzas. You could clean houses, babysit, or start a small business to make extra money. Figure out what the needs are in your area and how you can solve them. You don't need to invest a ton of money to start a small business. It just depends on what you want to do. You wouldn't want to spend a ton of money starting a business while you are trying to save. You never know, you could start a small side business and it could turn into a full time job after some time.
5. Sell Everything
If you need to save money quickly, sell anything you don't need. When we were paying off our debt, I sold anything and everything I could think of to sell. Right now, my house looks like we just moved in. I sold lamps, wall decor, toys, kids clothes and several other things I could sell. Somethings didn't sell and I gave them away or kept them but I was still able to make a couple hundred dollars after selling everything. Even if I only got $5-$15 for an item, it added up after selling numerous items. I sold a lot of things on Facebook yard sale pages but you could also do an actual yard sale or sell at consignment sales.
I'm sure there are more ways to save money quickly, what are some ways you save money quickly?
Don't forget to follow me on Facebook or Pinterest!
SaveSave