Are you looking for meal plan ideas? These recipes will help you meal plan for the next 3 months!
They are quick and easy and the clean up a breeze!
That is the nice thing about the Instant Pot, you only have one pot to clean. These dishes are easy even for a beginner user.
I have recipes for breakfast, main dishes, side dishes, desserts, soups, and tea.
It is literally everything you need to get started meal planning. These recipes are budget-friendly and easy to cook.
Plus get a free meal planning sheet here.
For help with meal planning, check out How To Create A Weekly Meal Plan.
If you haven't bought your Instant Pot yet and are just looking to see the recipes out there, check out my review of my Instant Pot and if you really need one.
The great thing about an Instant Pot or pressure cooker is that it saves you so much time. It is great for busy families that still want home cooked meals during the week and to save money. Eating out all the time is so expensive. An Instant Pot saves you time and money.
Breakfast
Breakfast should be the best meal of the day. These recipes are easy and quick for the morning rush.
Homemade oatmeal is so good and better for you than instant. The Instant Pot makes it so easy and quick to make your own. This recipe will even be great for Christmas morning.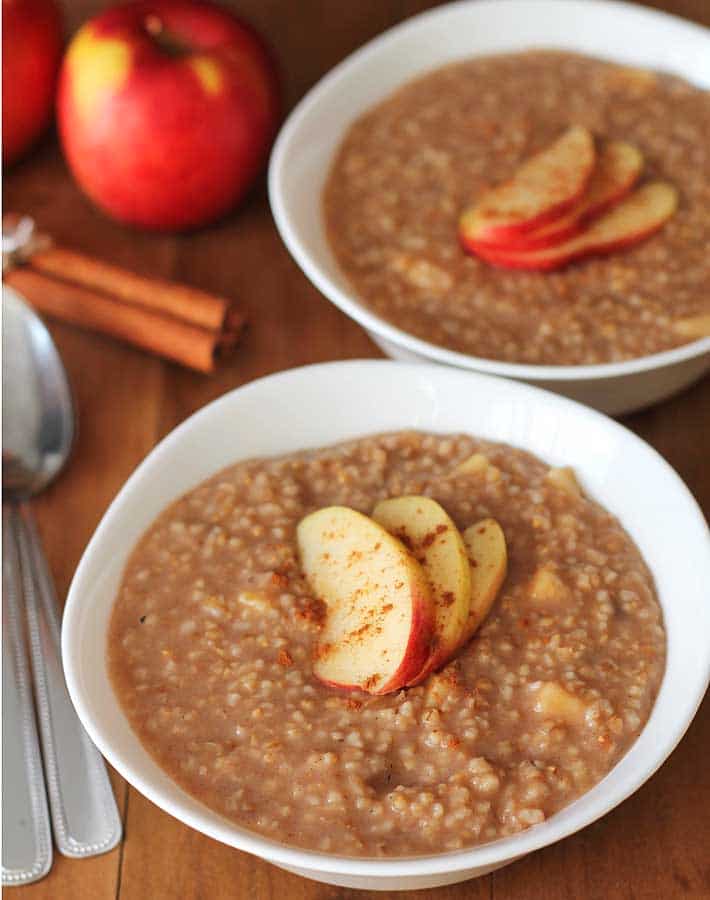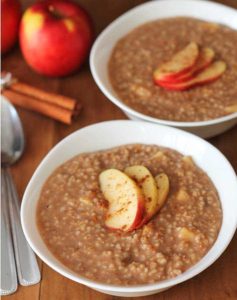 Grits are a very filling breakfast meal. This recipe is a sweet version of this southern dish.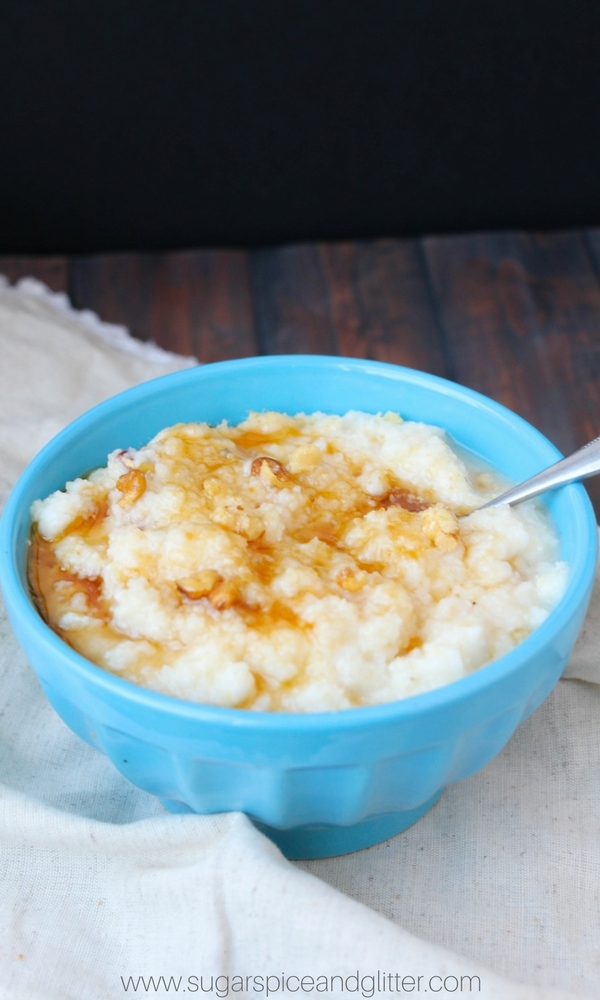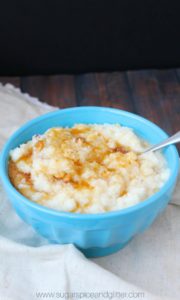 Main Dishes
Dinner has never been easier and quicker than with a pressure cooker. At least nowadays they are so much safer and shouldn't blow up in your house! These recipes are simple, easy, and quick for your busy weeknights. There is literally no excuse to get takeout anymore! Here are weeks worth of meal ideas for your family!
If you are looking for easy and healthy meatballs, this recipe is perfect!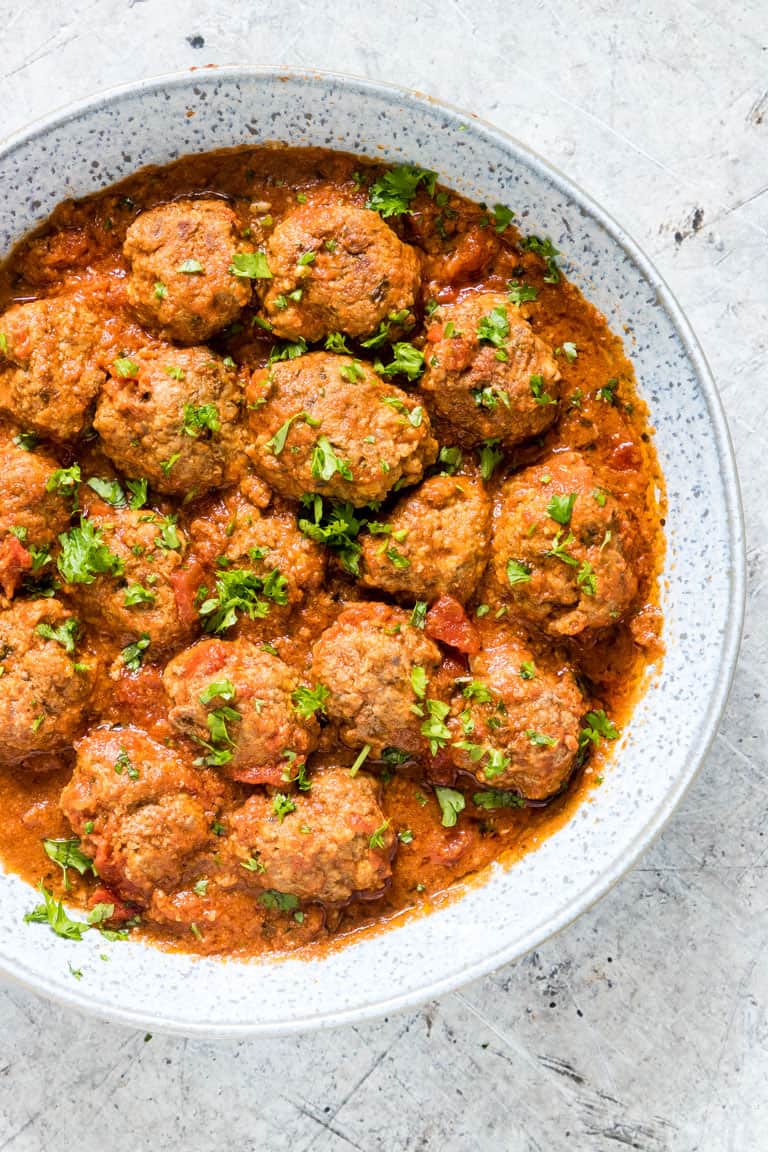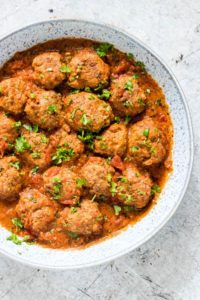 Italian Chicken with Olive Garden dressing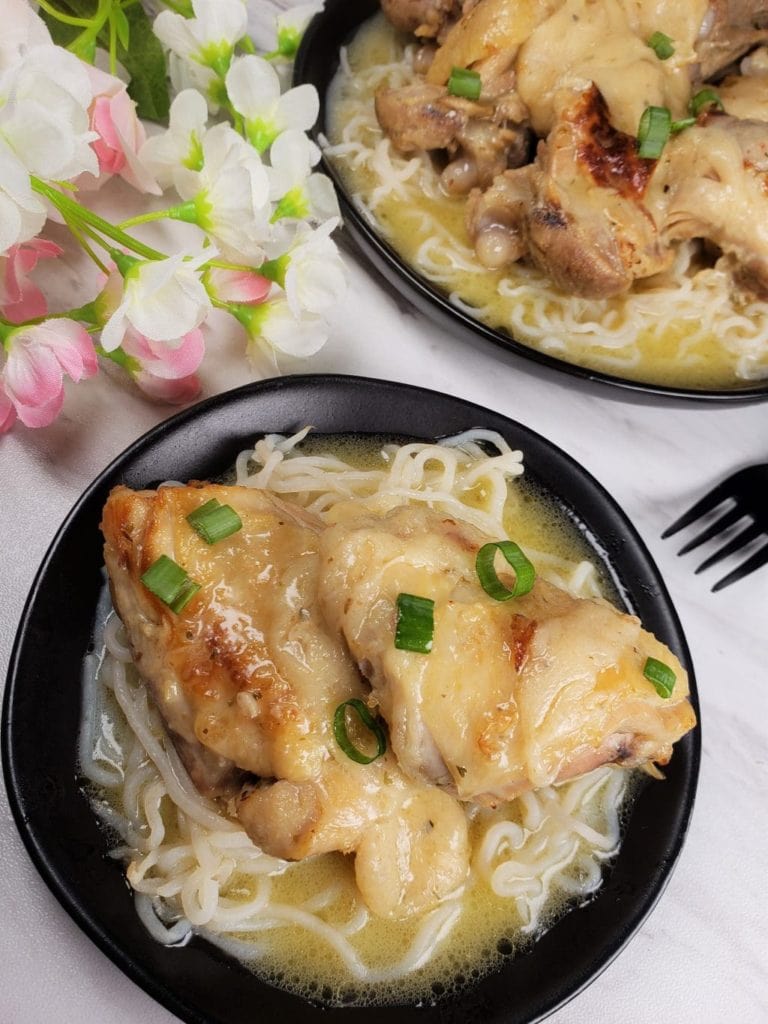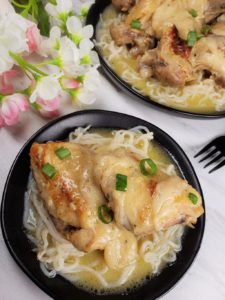 This is an easier and quicker version of a classic dish.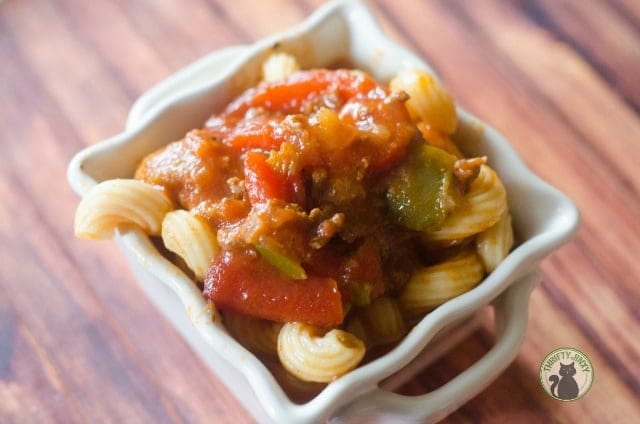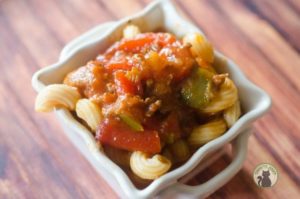 Get the BBQ flavor without having to fire up the grill.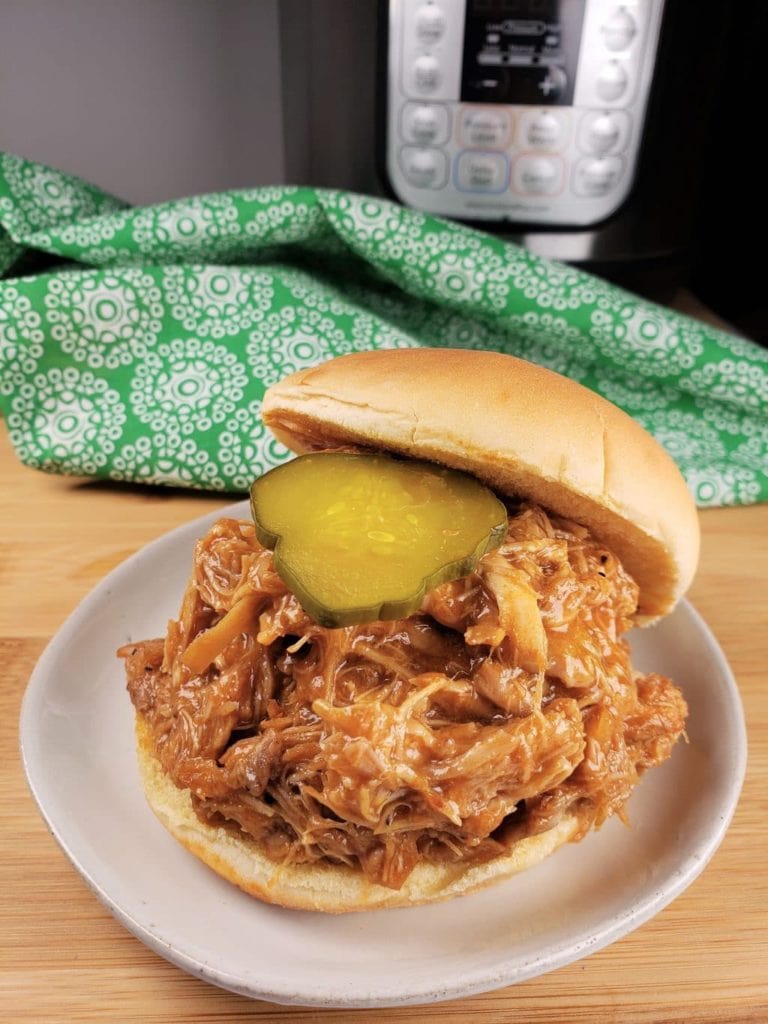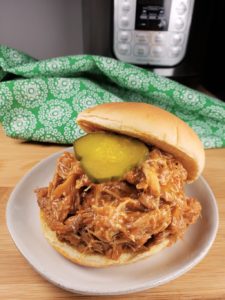 I love fajita chicken and all the different flavors you can achieve with different spices.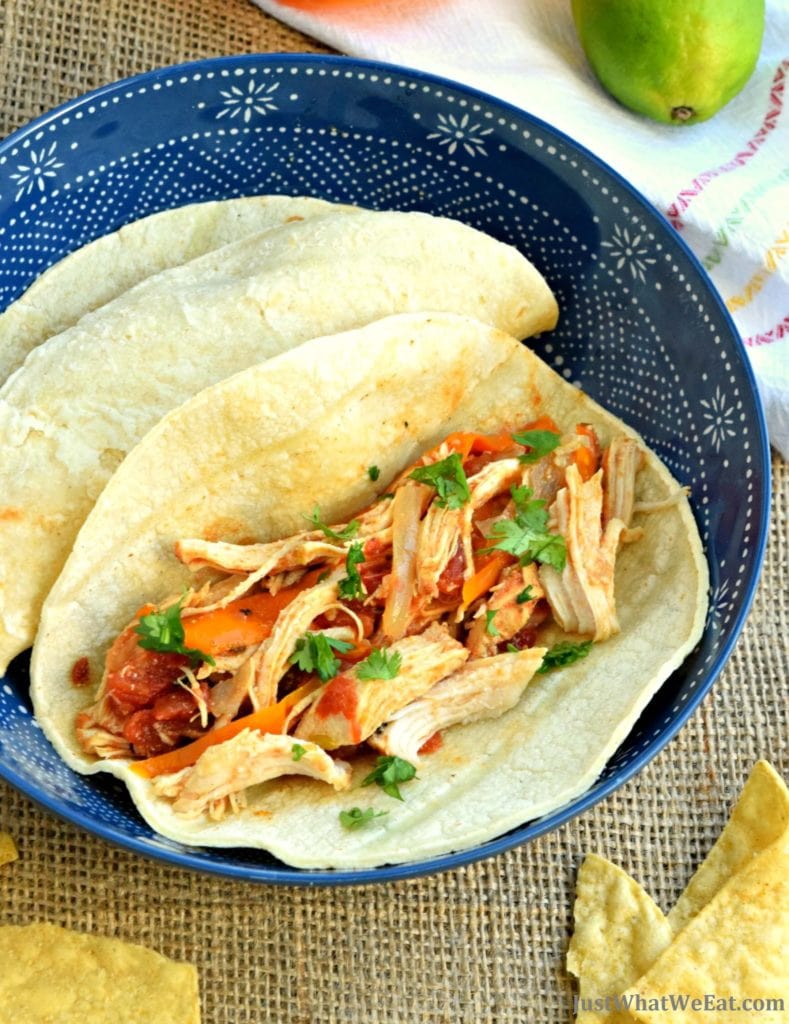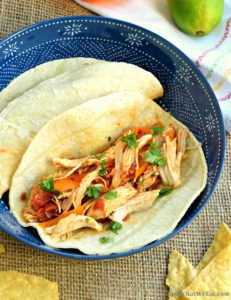 This is a quick version of a classic recipe. It only takes 15 minutes to make and you can have a dish that reminds you of grandma.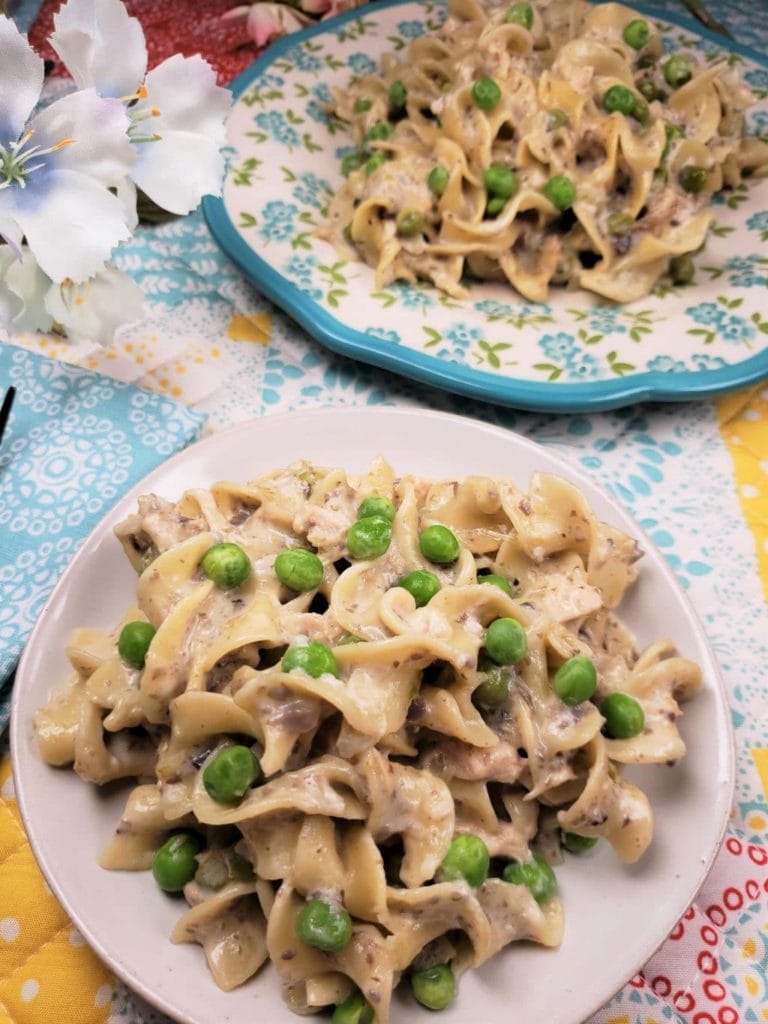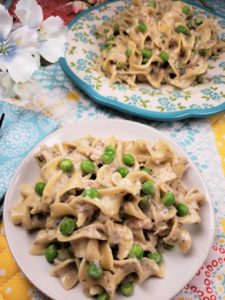 Rotisserie Style Pulled Chicken
YUMMMMMMMMMM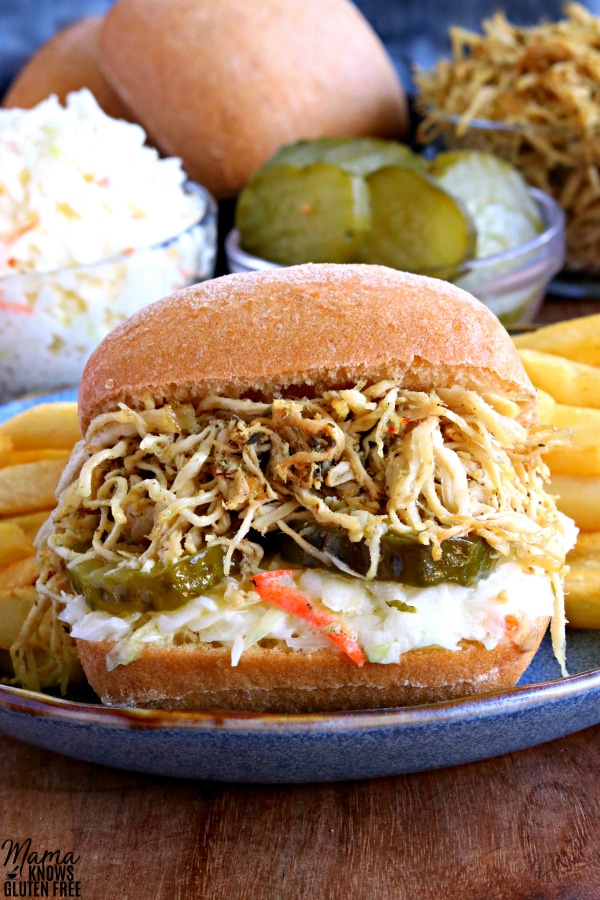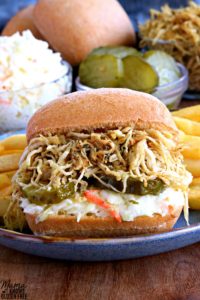 Try this recipe and compare it to your local takeout joint. I bet it will be tastier and cheaper!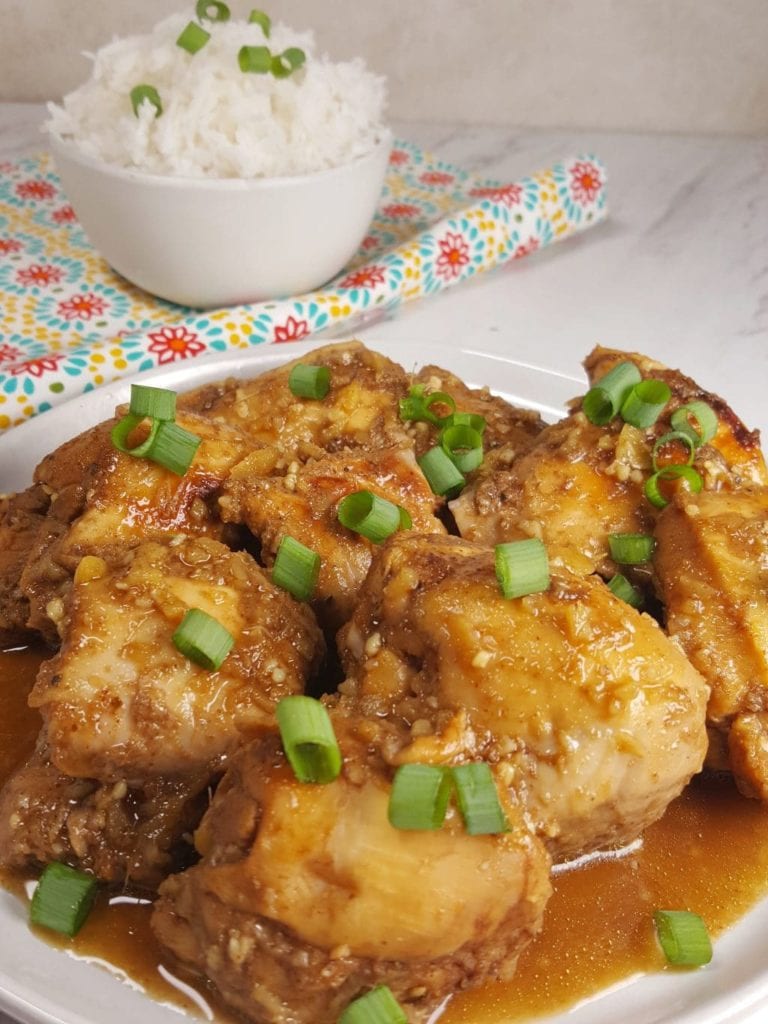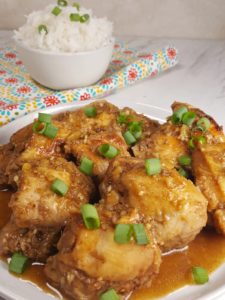 This teriyaki chicken is simple and easy and so much healthier than take out.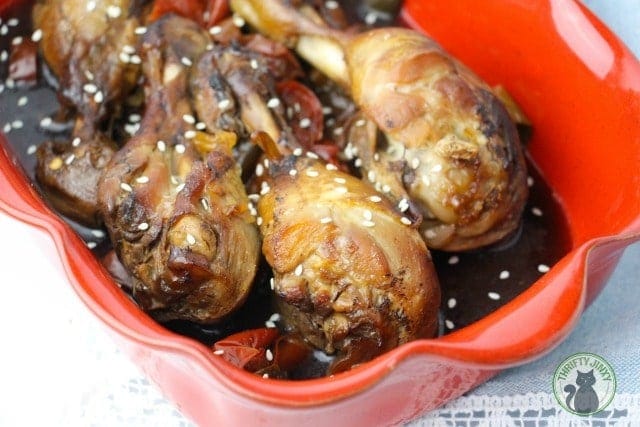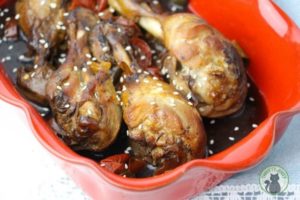 I have honestly never heard of city chicken but this is going on my meal planning list! This looks so flavorful and easy to make.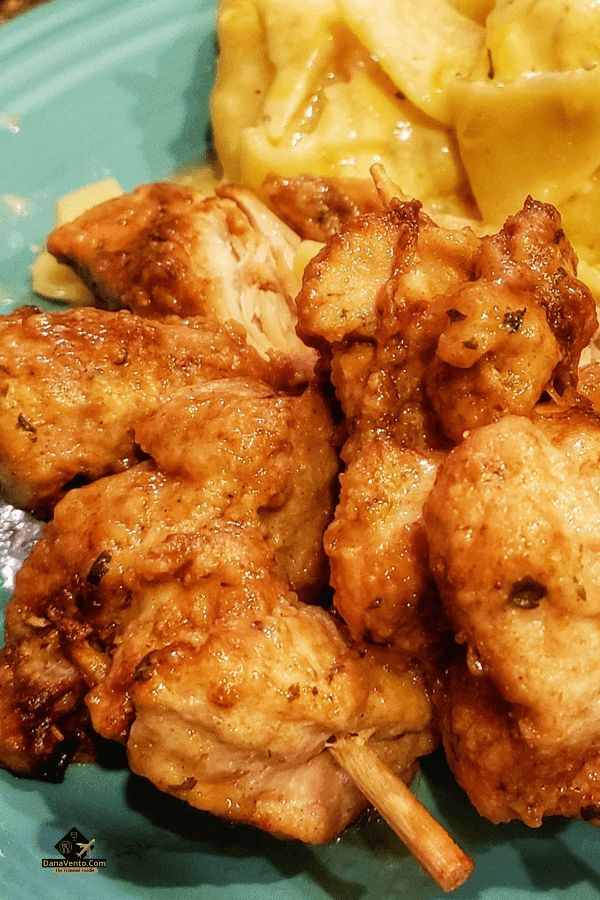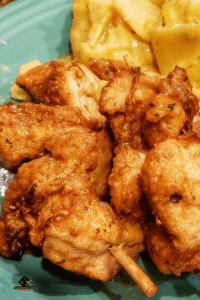 Roast beef can take forever cooking the traditional way. With an Instant Pot, it is so much faster and still gets tender.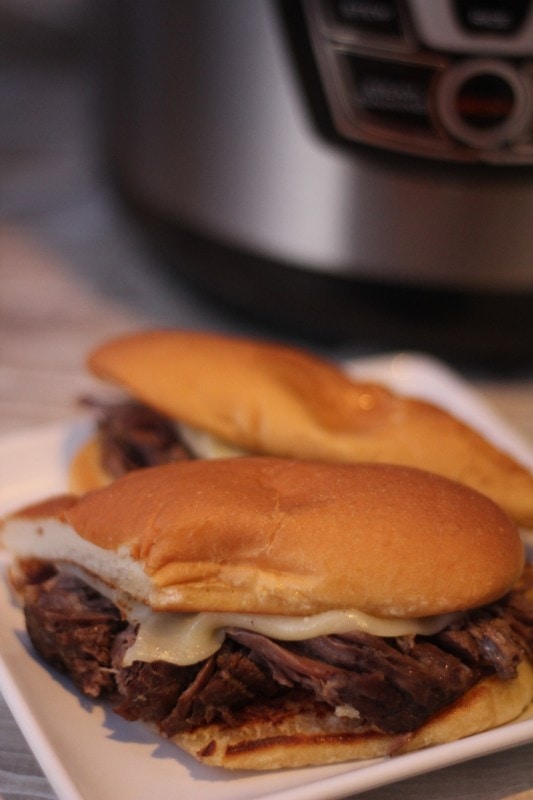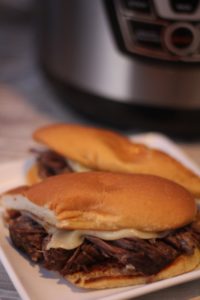 Smoky Lentil Sloppy Joes
We love different variations of sloppy joes in our house. This one has a great smoky flavor.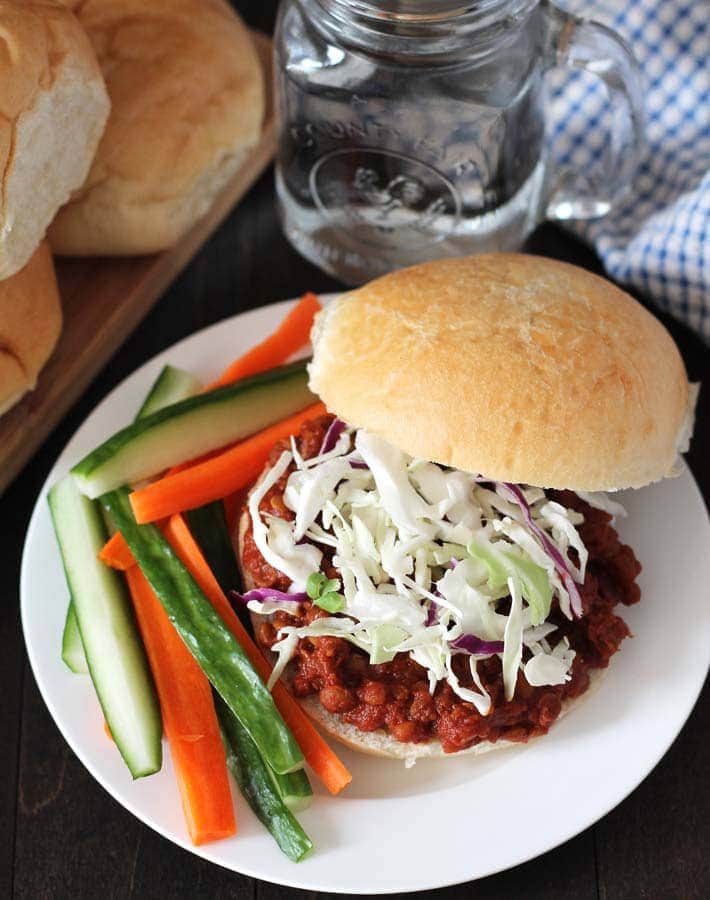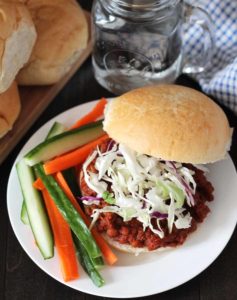 This recipe can be its own meal or add to tacos, rice, or nachos!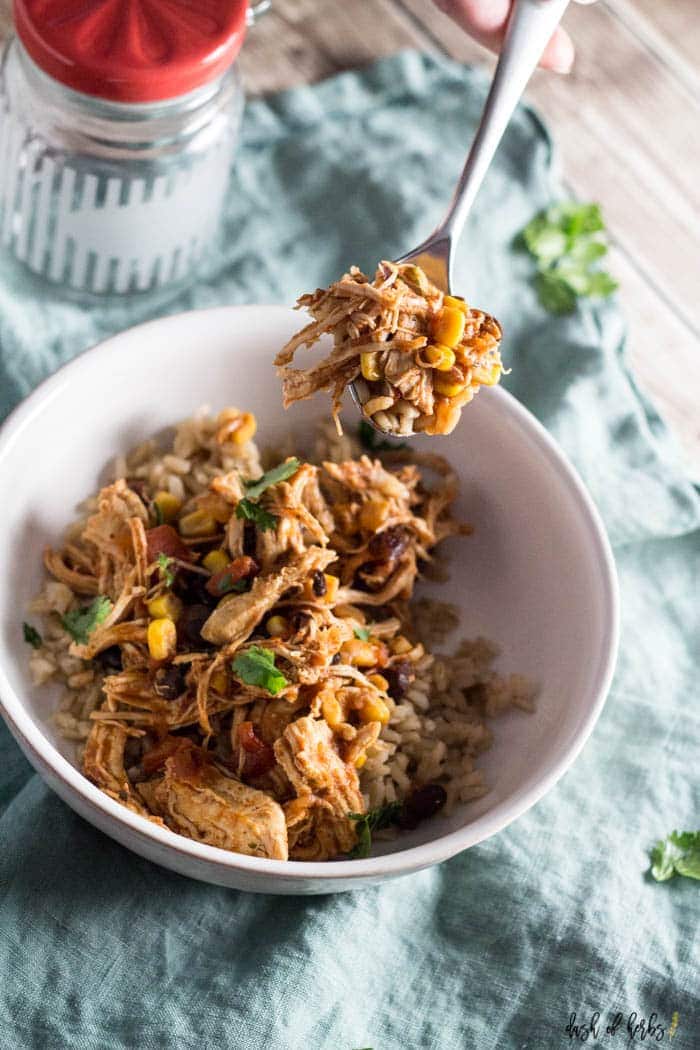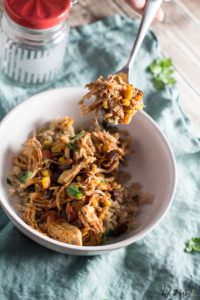 This recipe is easy and cheap. Just use your favorite BBQ sauce and you're good to go!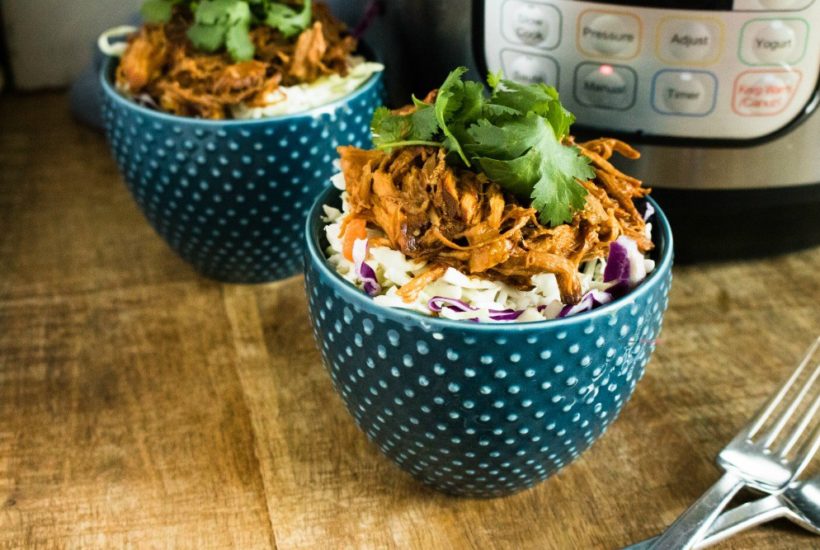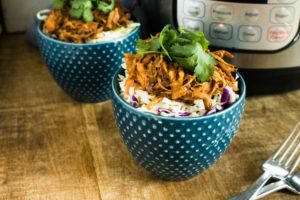 Pulled pork is so good and easy to make. This classic recipe is flavorful and still has a smoky taste in the Instant Pot.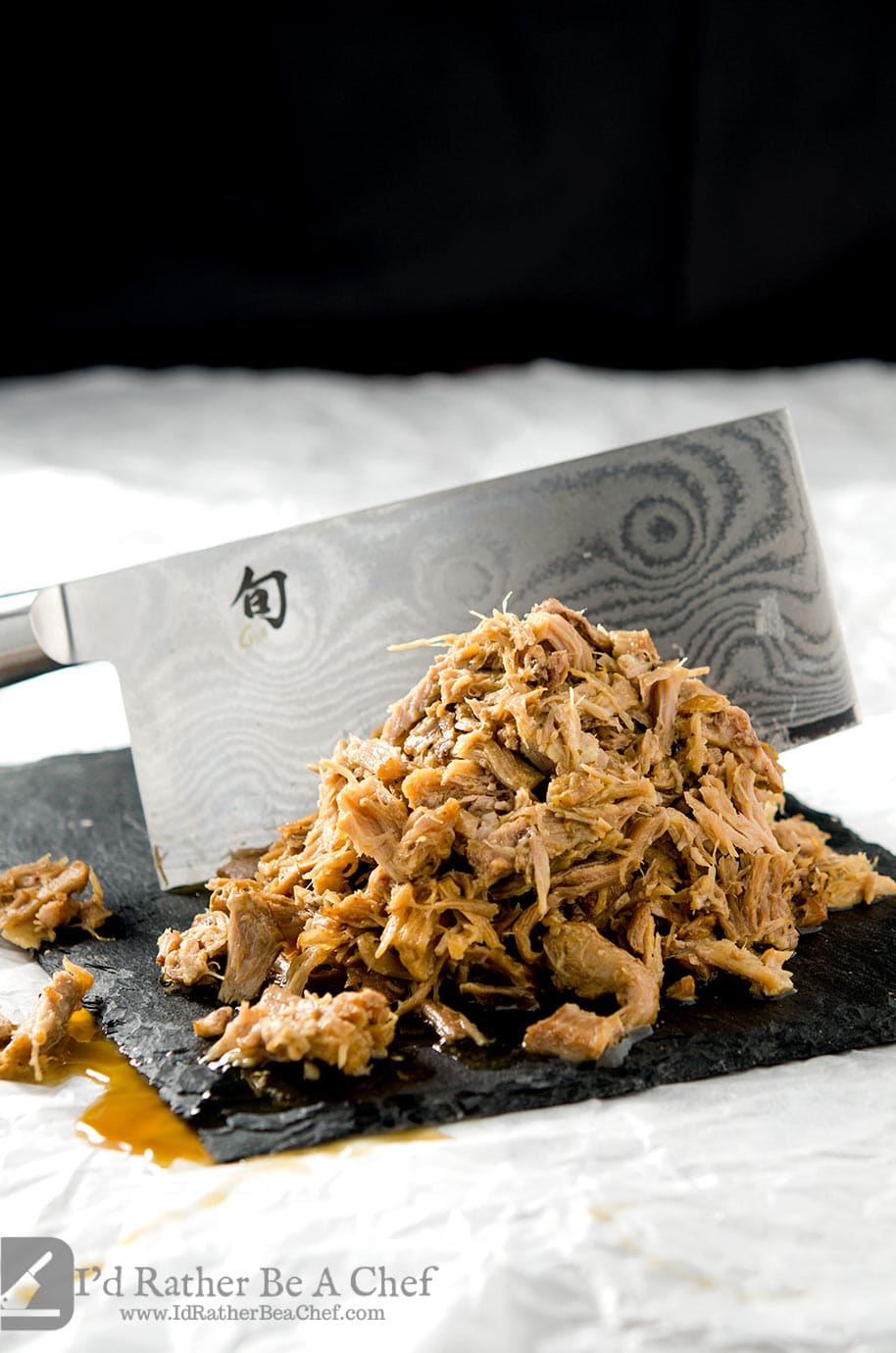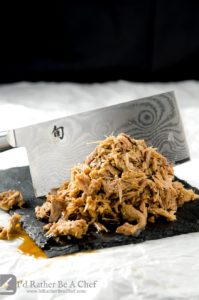 This recipe can be used as a BBQ shredded pork recipe or shredded pork tacos. There's a multitude of things you could make with it. You can even freeze the leftovers.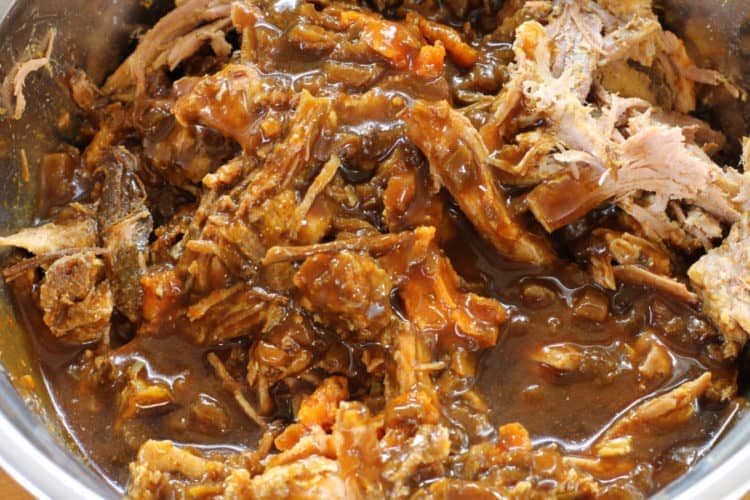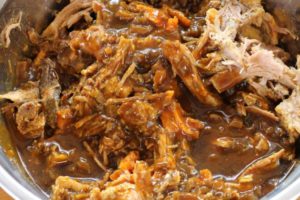 Another take on taco night!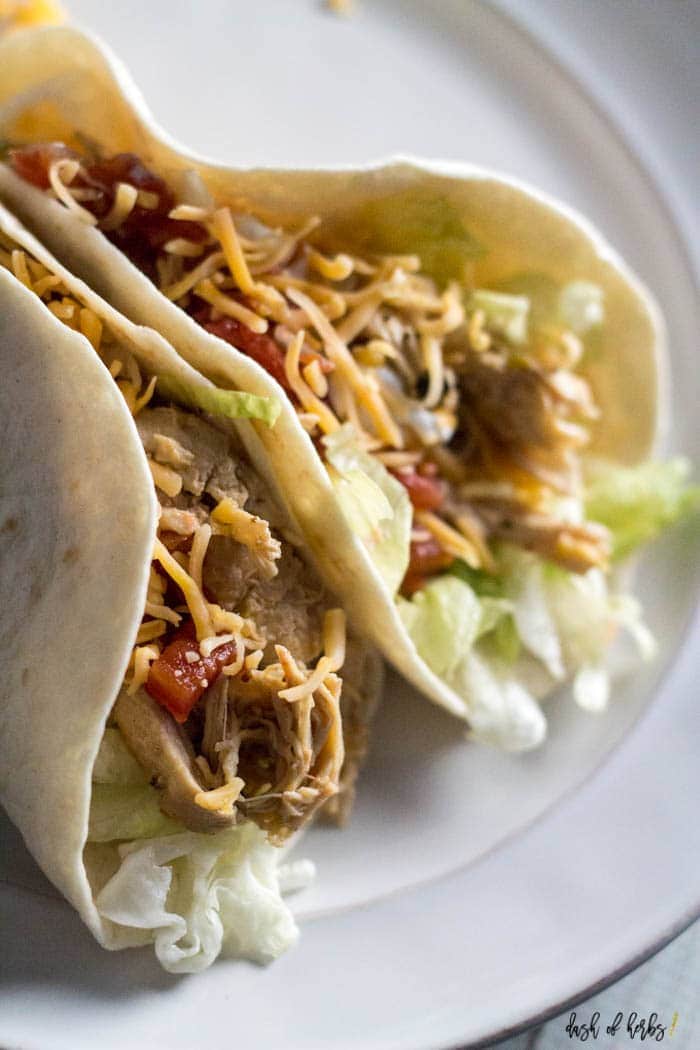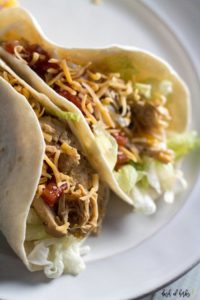 This meal only takes 30 minutes and you have tender and falling apart beef. This would take three times that long when cooking the conventional way.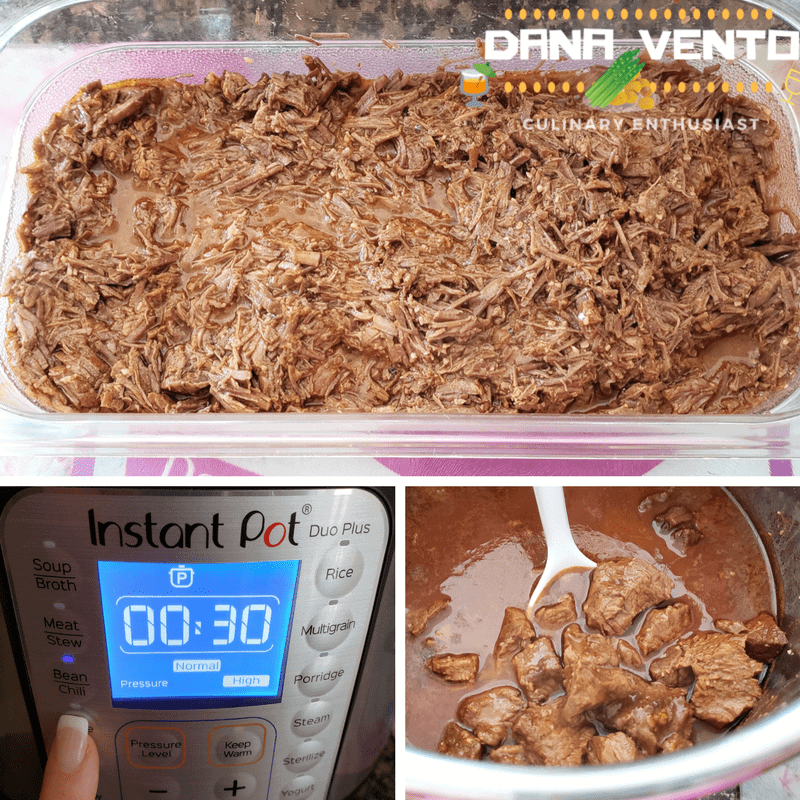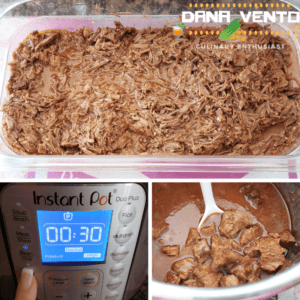 This recipe has a lot of in season vegetables and ingredients that you could adjust depending on your budget.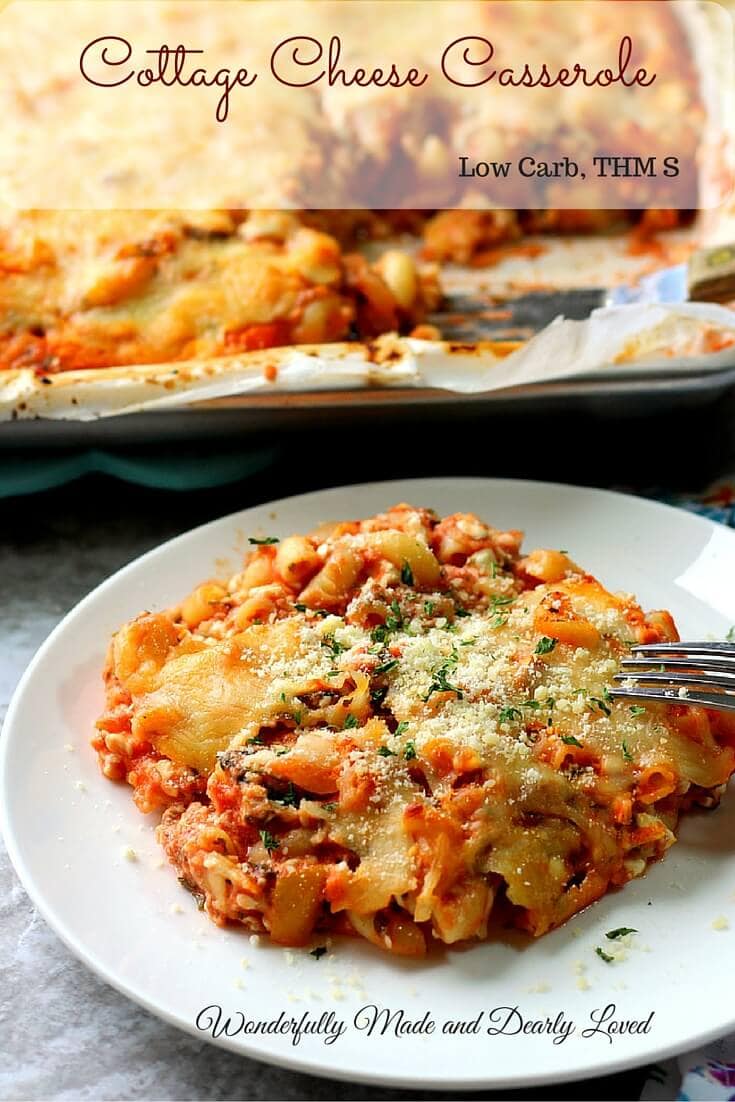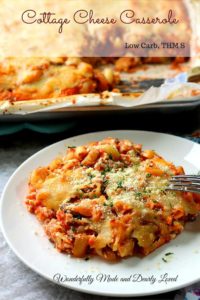 Meatball subs are so good when they are homemade. This recipe makes it simple and easy to throw together a meal your family will enjoy.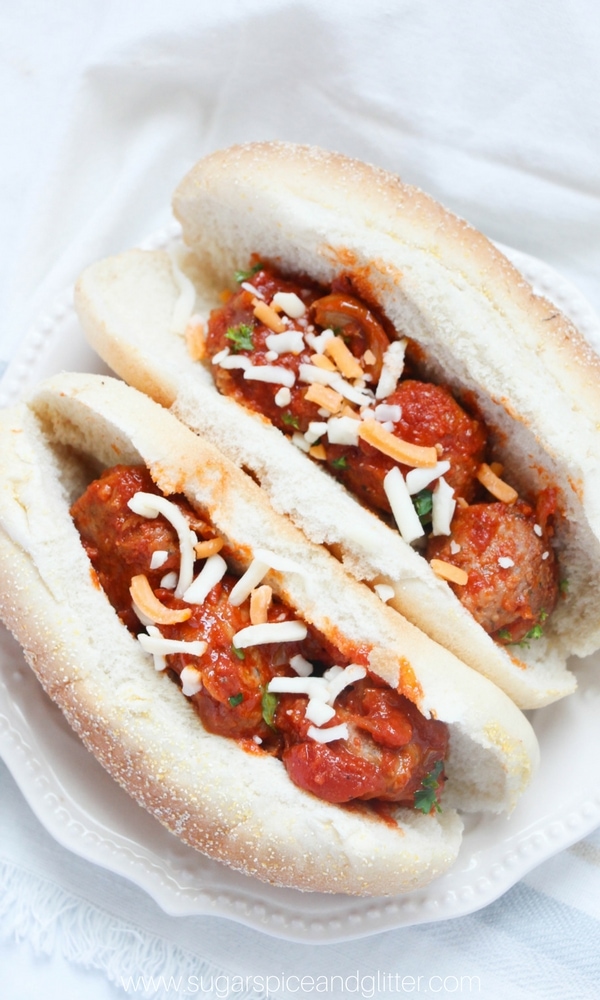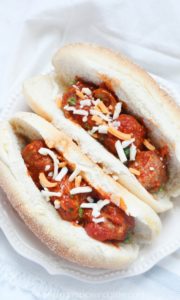 Chicken, red sauces, and pasta, what more could you want?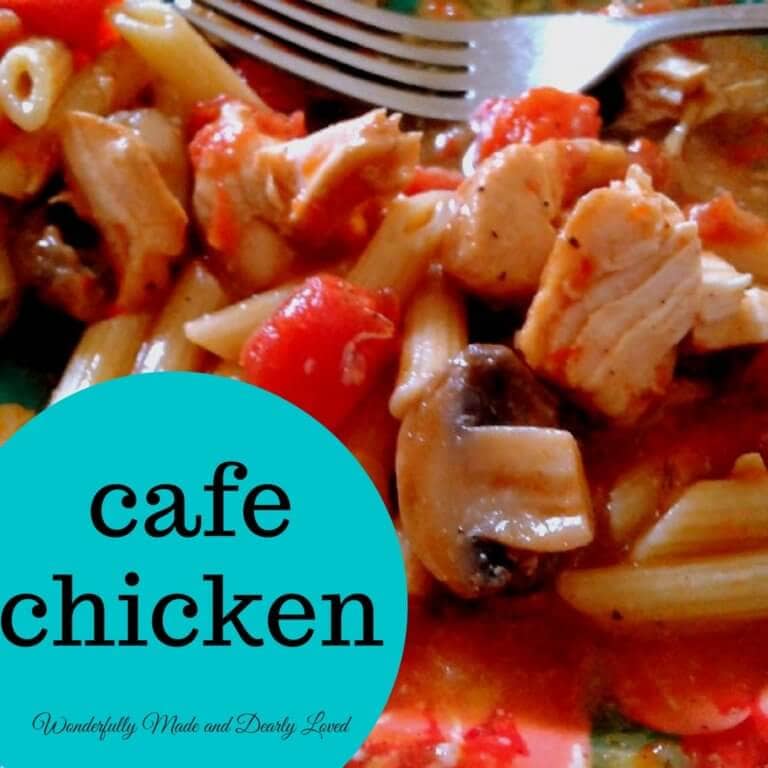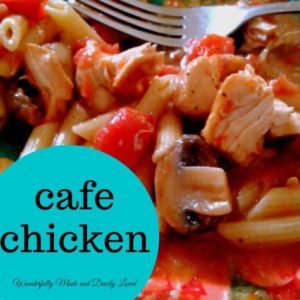 I have never heard of biryani before but I am going to have to try this recipe!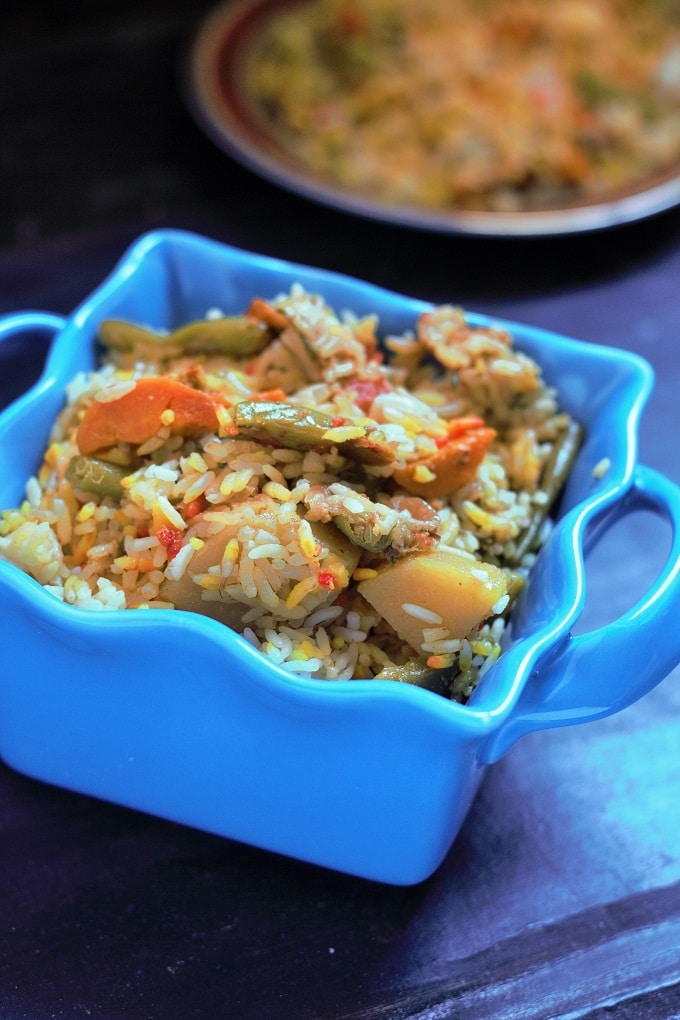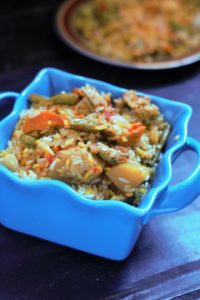 I have to be honest, I am not a fan of Indian food. However, my husband loves it. This is an easy and very good recipe even for those that may not be a fan of Indian food like me.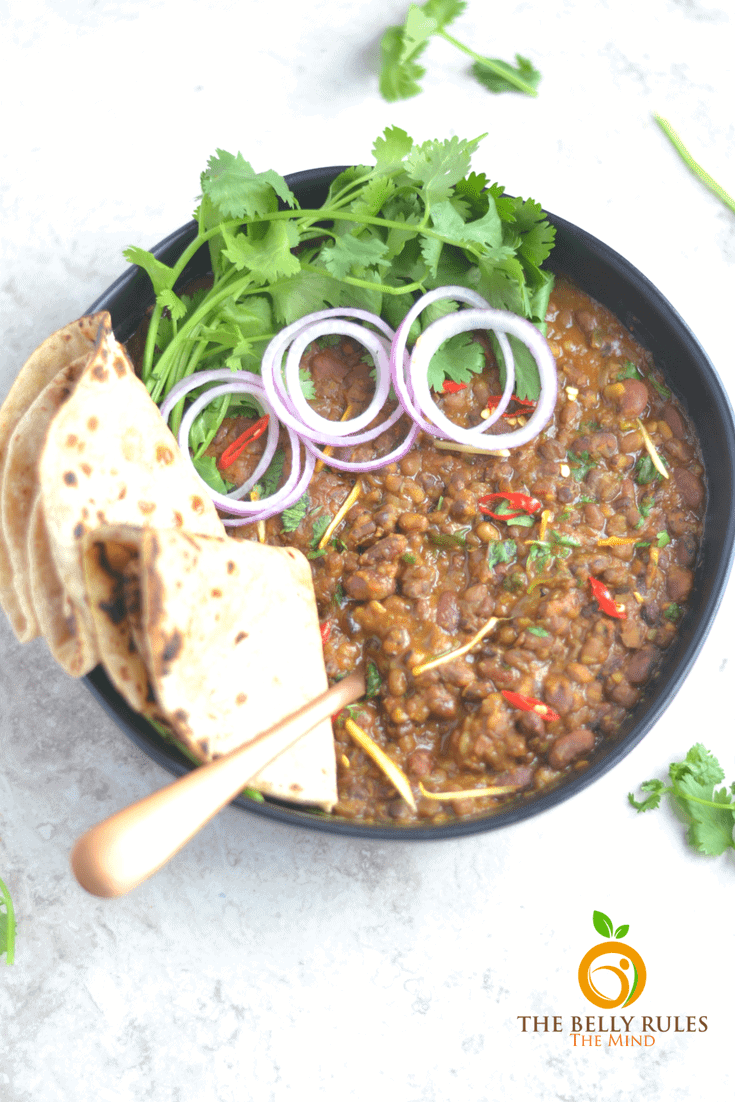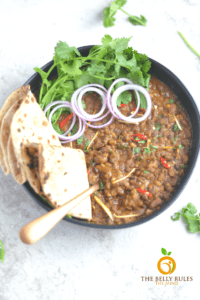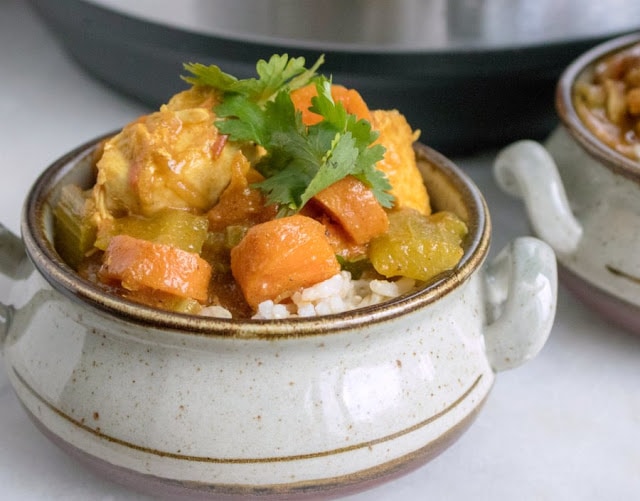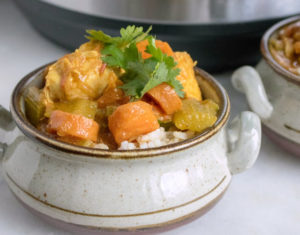 We love tacos and enjoy the flavors in many different variations. This is an easy way to change up regular ole taco night.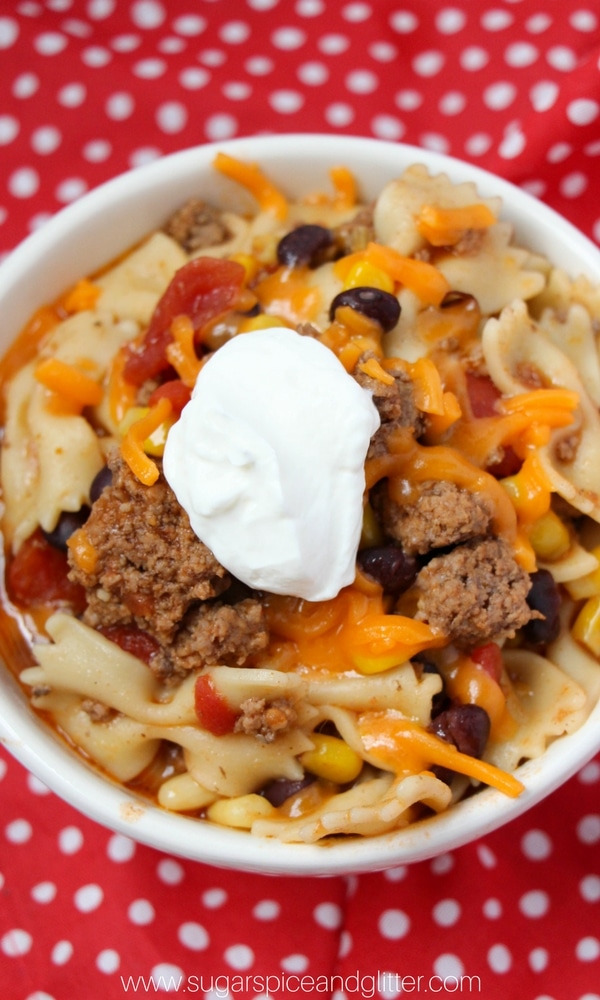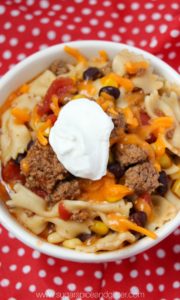 This recipe is delicious and will save you a little bit of time when cooking in the Instant Pot.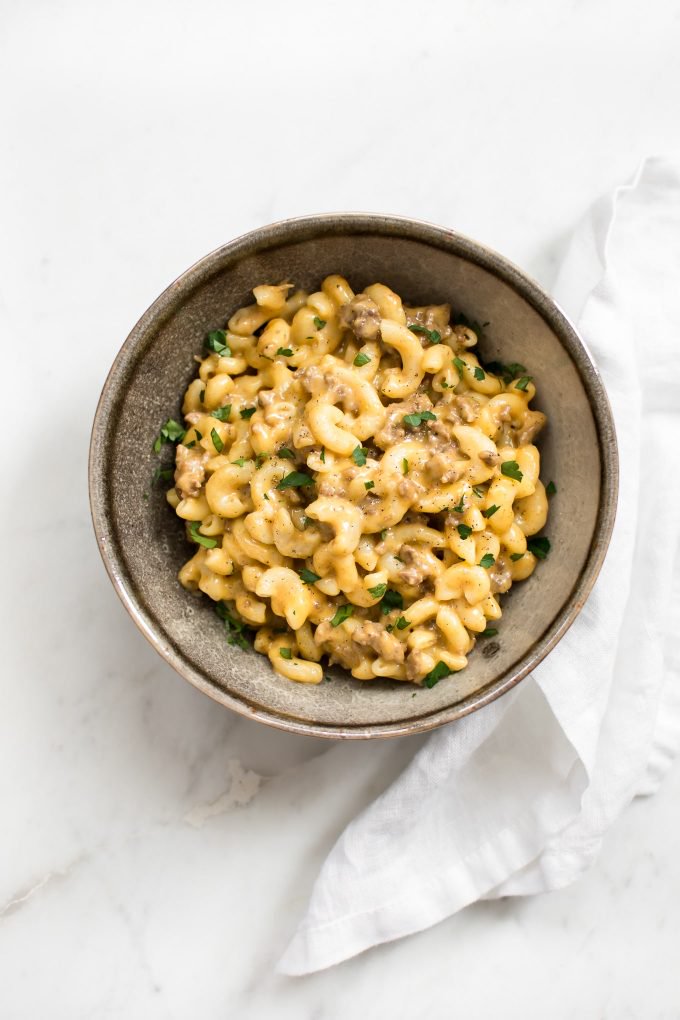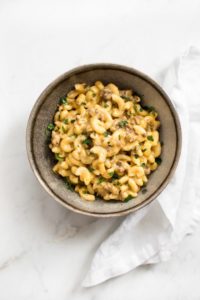 Ground Pork Casserole
I like using ground pork and chicken in recipes as a healthier and cheaper option compared to beef. This recipe is a great option for ground pork. You could also easily use this recipe in a slow cooker.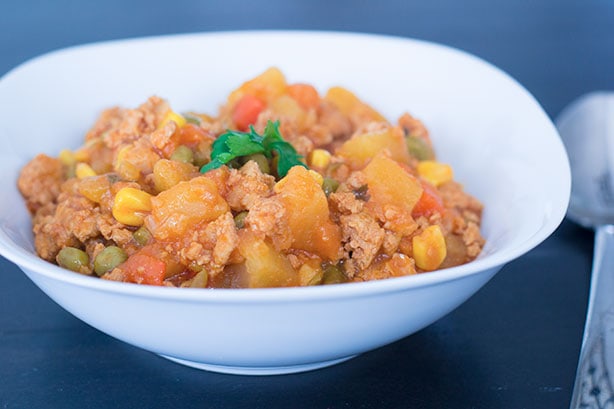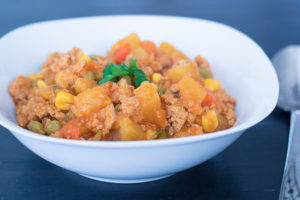 Healthy Orange Chicken
This is a healthy version of orange chicken. As a plus it is also paleo and Whole30 as well. Stick to your diet without having to sacrifice flavor.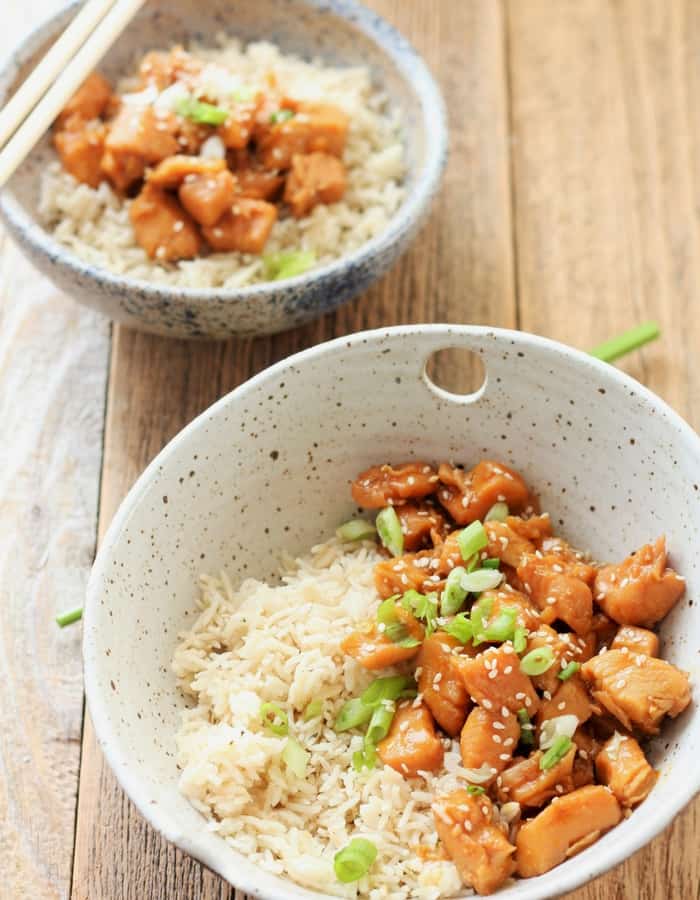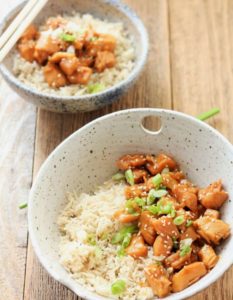 Red Wine Beef Stew
Beef stew is a classic cold weather meal and there are so many variations. This one uses red wine and is full of flavor.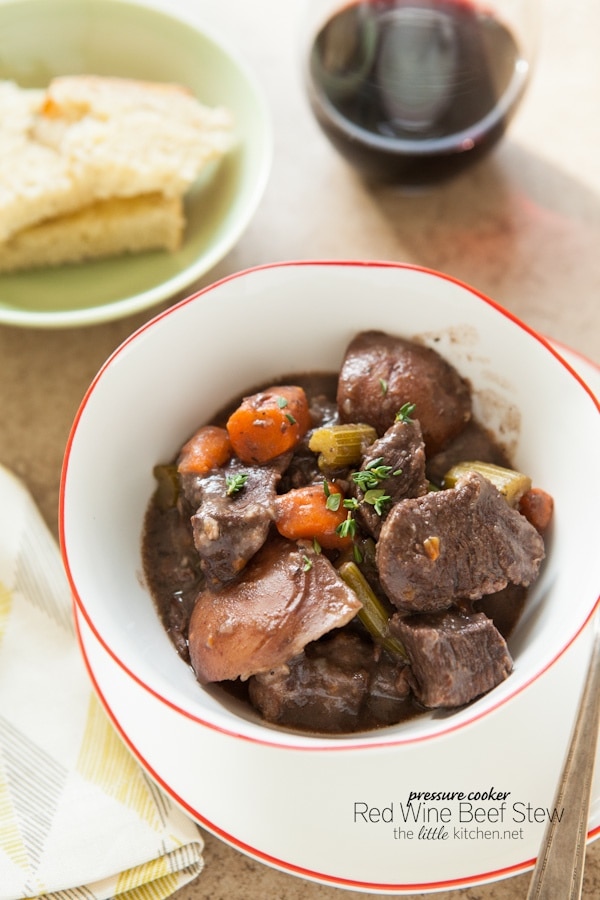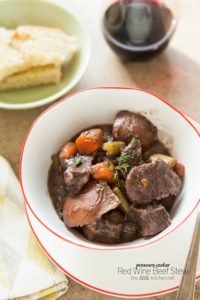 This chili recipe only has 5 ingredients making it a budget-friendly version of a classic chili recipe.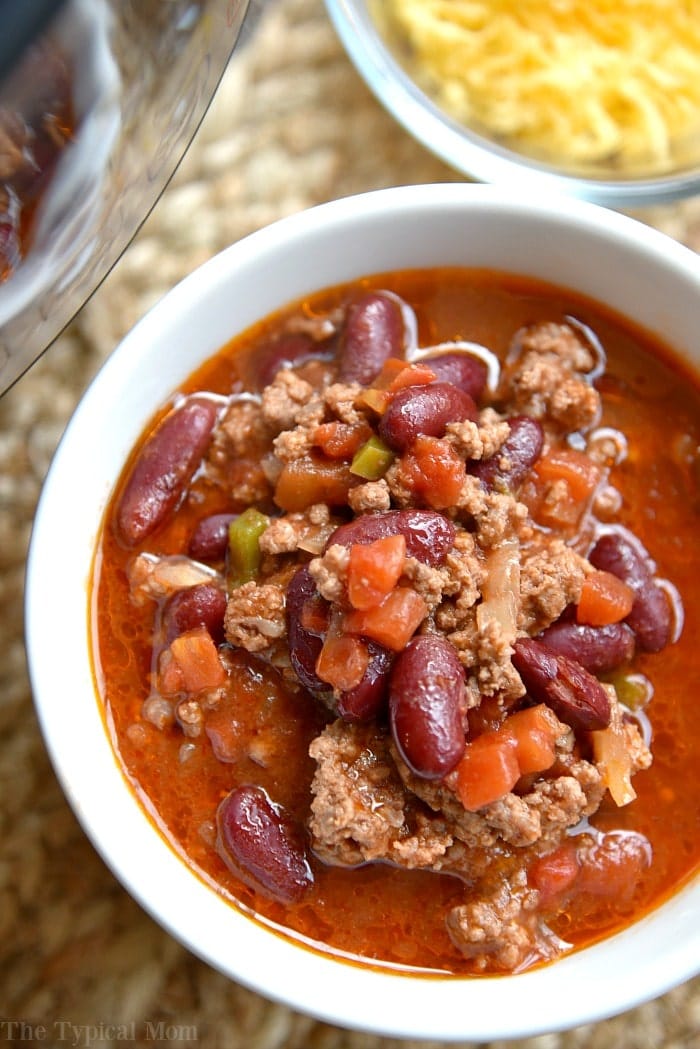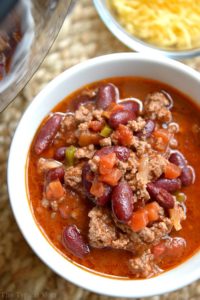 This is a quick version of spaghetti and as a bonus, less dishes to clean!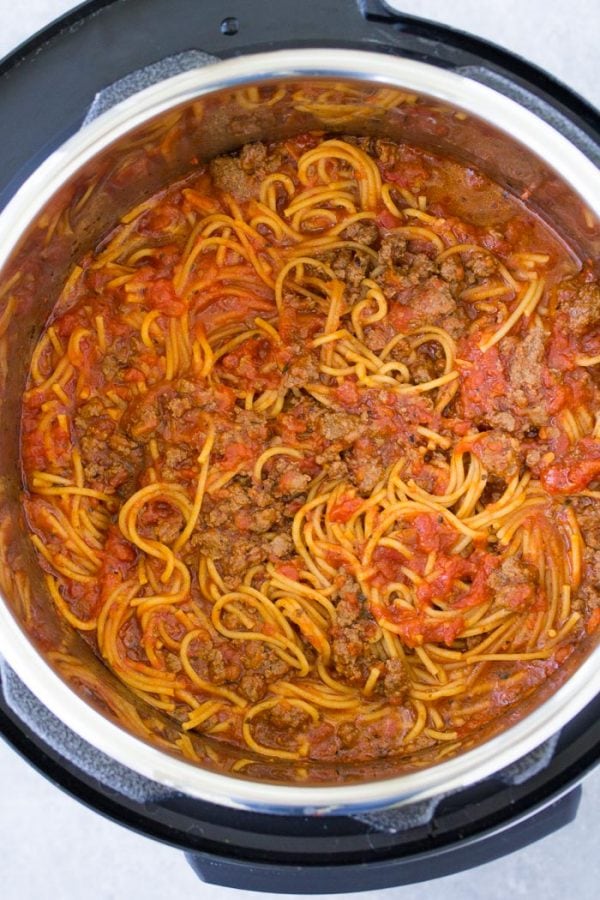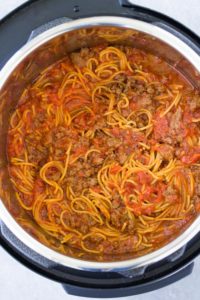 This recipe is so much quicker and healthier than takeout. Save yourself some time and money with this super easy recipe.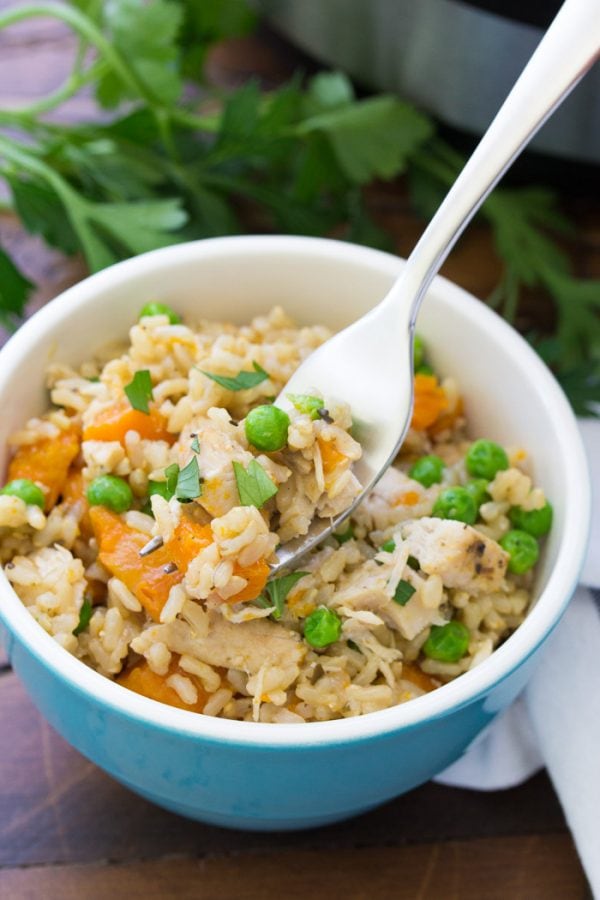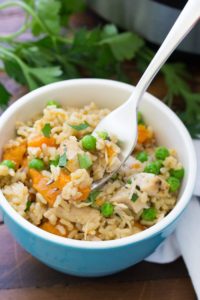 This recipe is a flavorful take on traditional chicken and rice. Plus it was inspired by Chipolte and includes enough for meal prepping.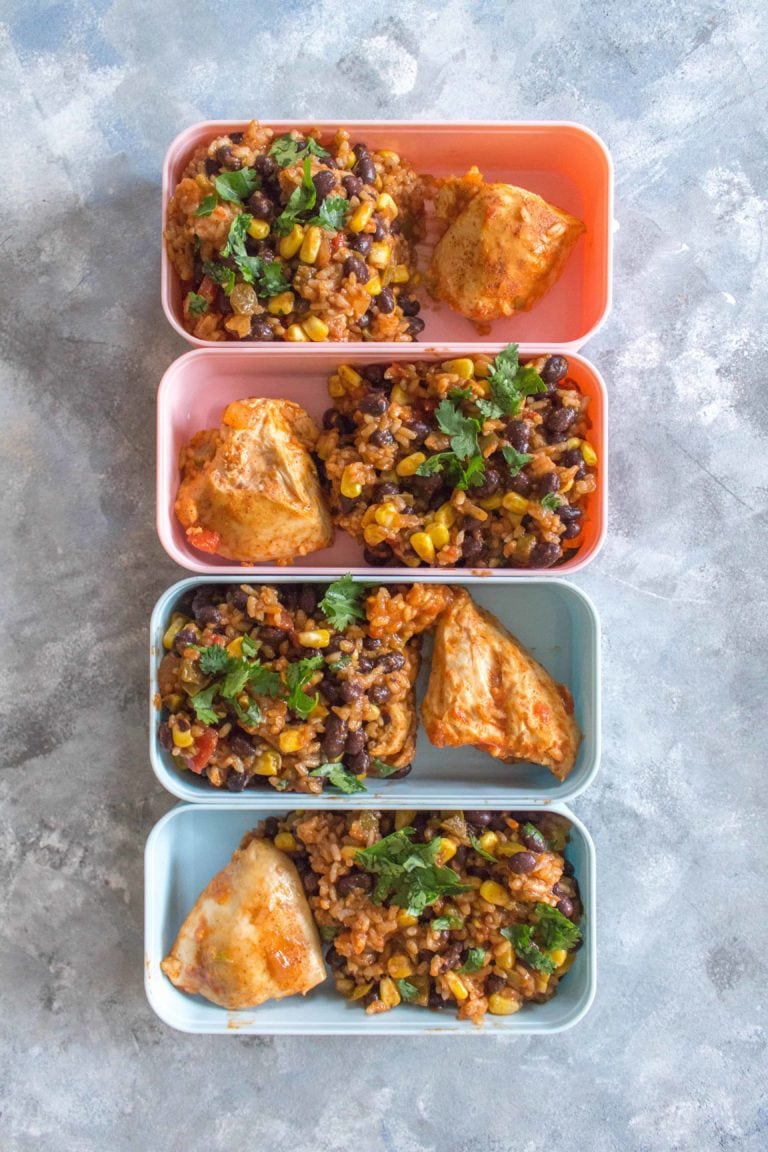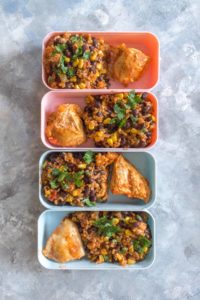 OMG this recipe is going on my meal planning list!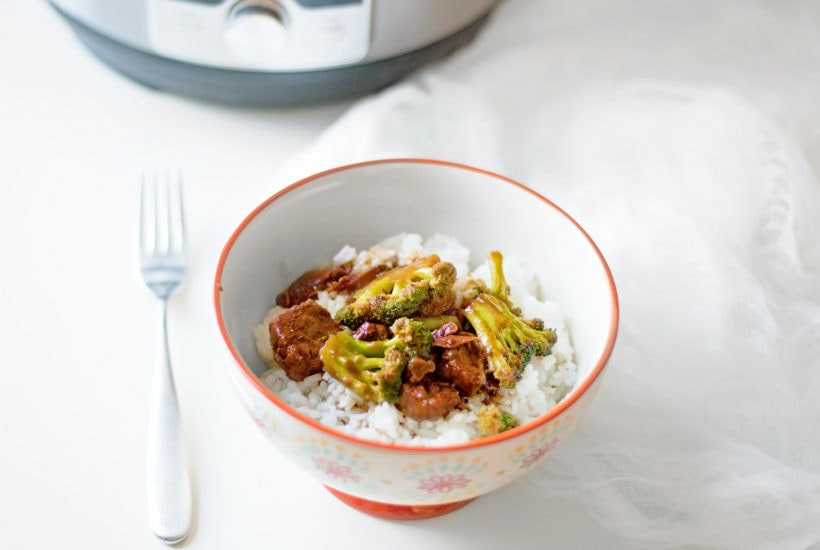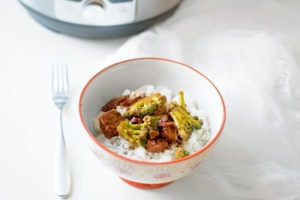 Want chili without the meat? Try out this vegetarian chili this fall!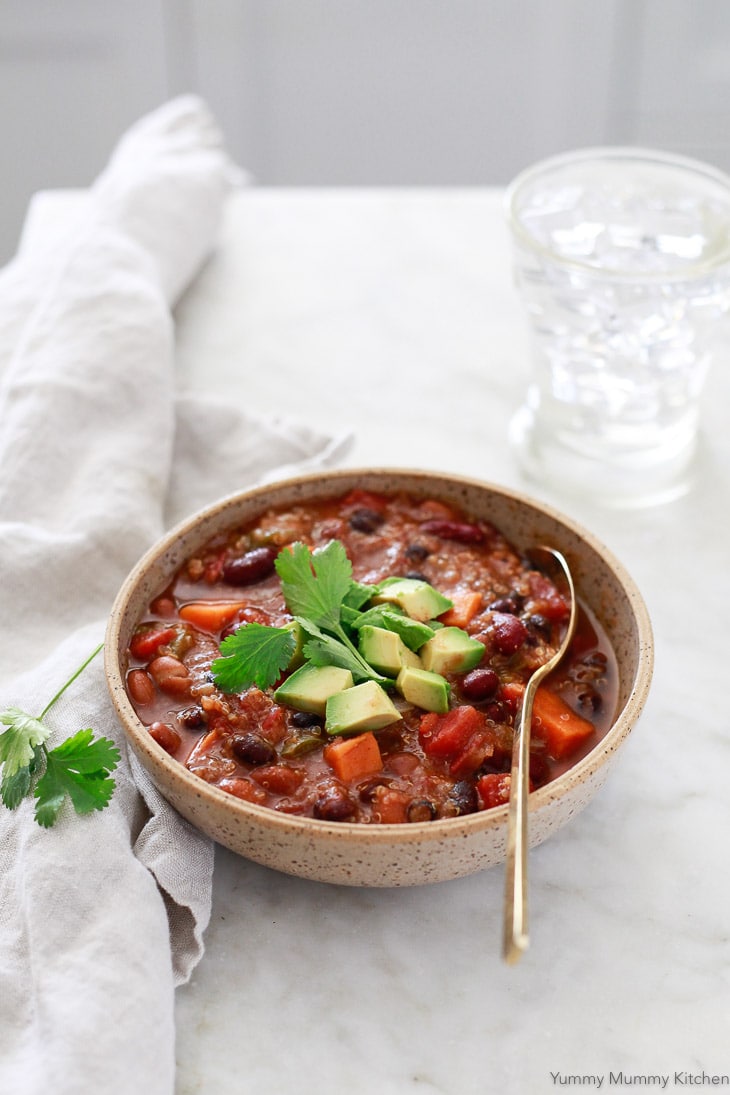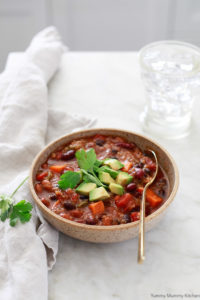 This dish has the classic buffalo flavor but is so much easier and more convenient than wings.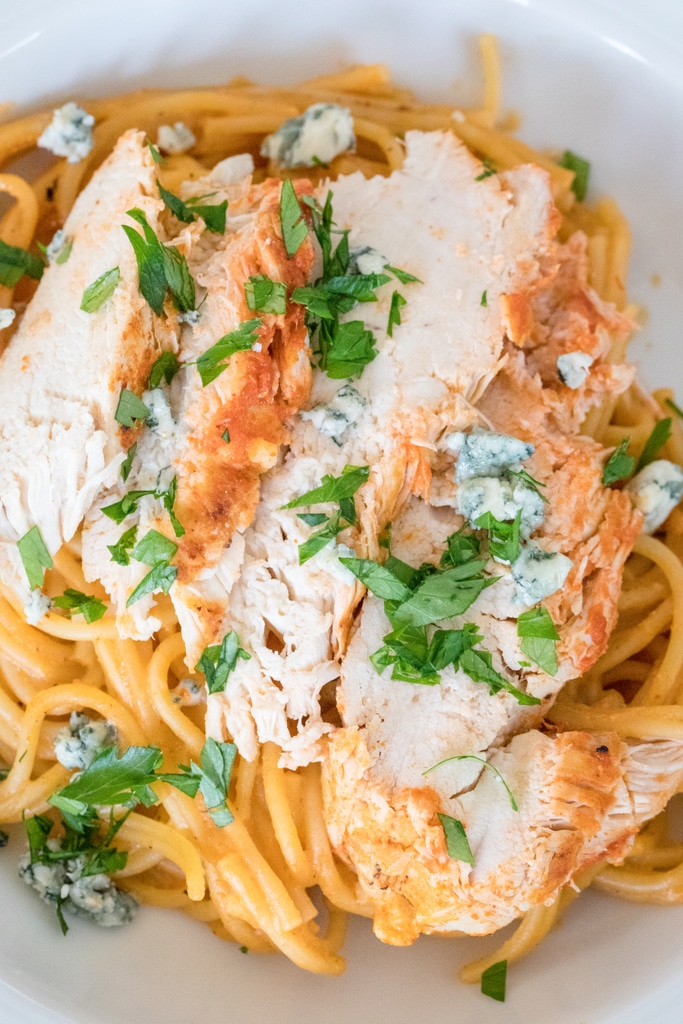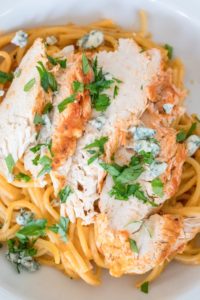 This looks YUMMY!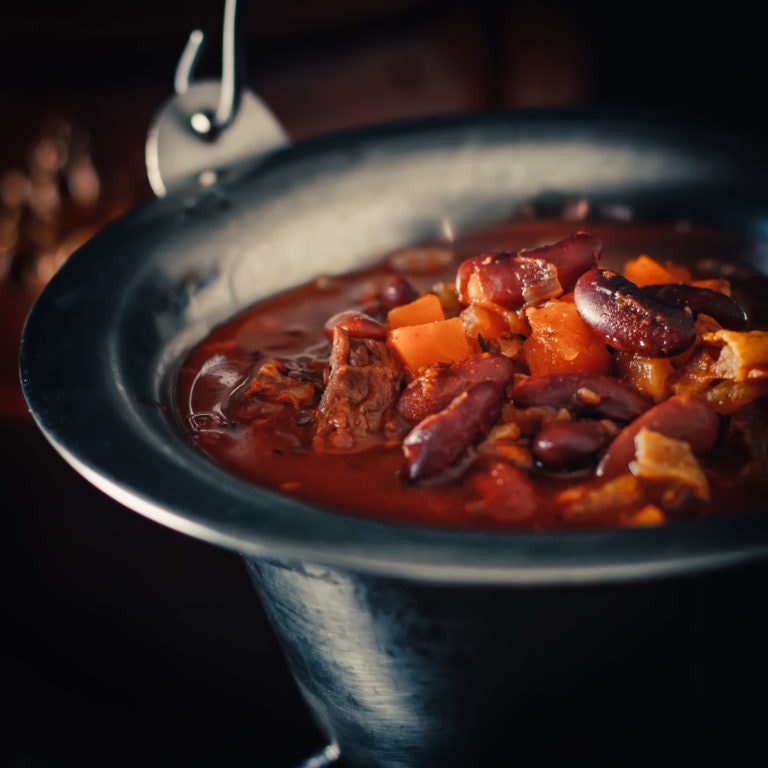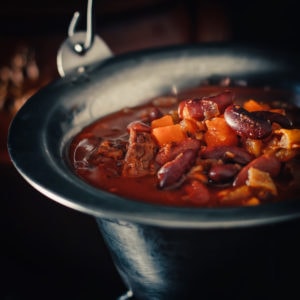 This recipe is perfect for when you don't want to take all the time to cook brats the conventional way. This recipe is simple and easy and full of that brat summertime flavor.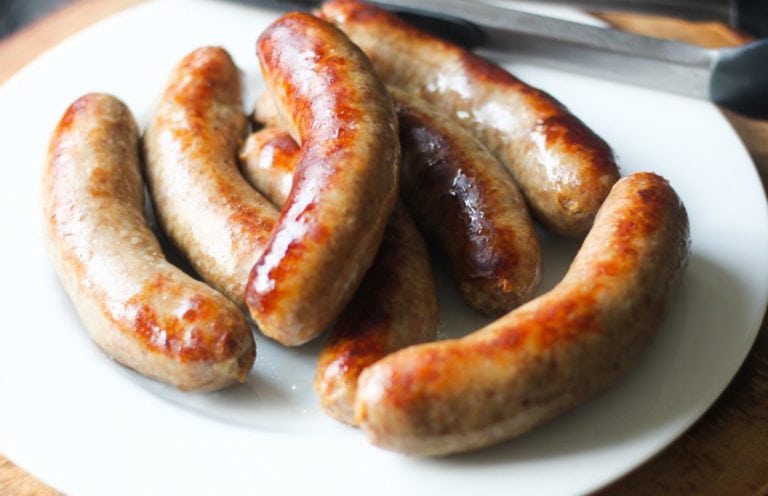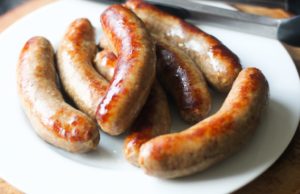 This recipe is so flavorful and would be great whether it's in the Instant Pot or slow cooker.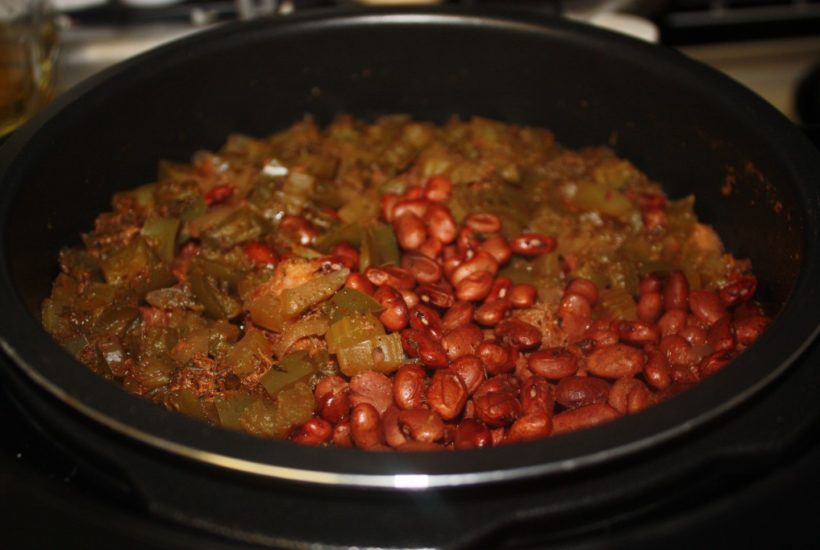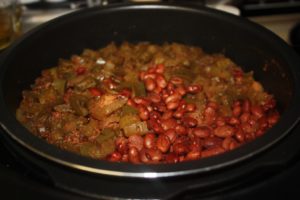 This meal will get your family eating some vegetables! Who doesn't love broccoli and cheese?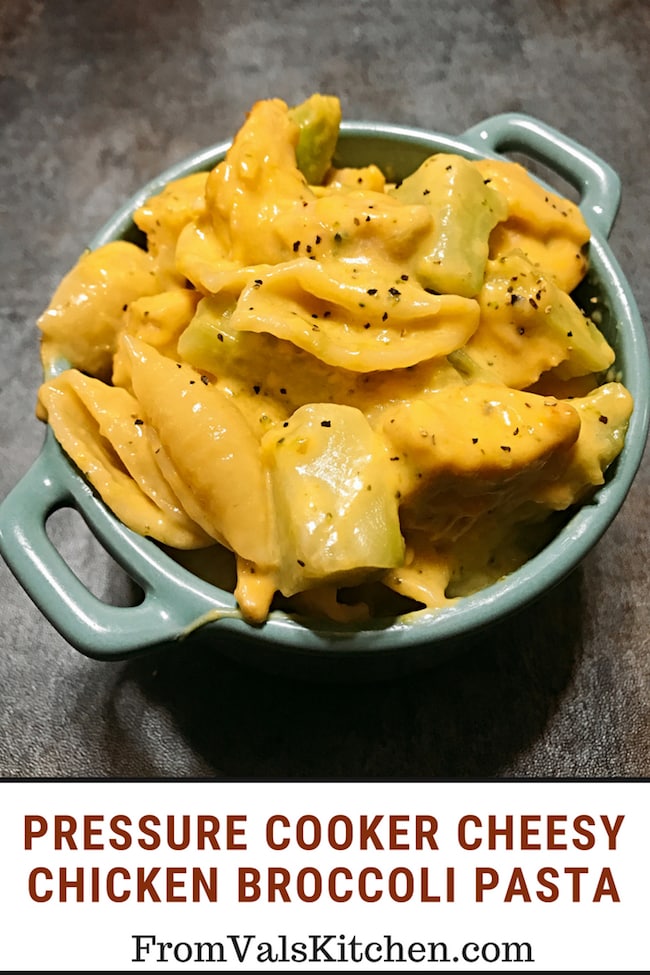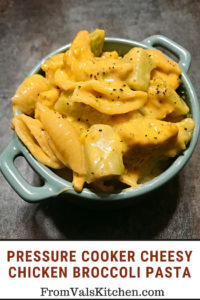 Save this recipe for that time of year when it is all things pumpkin!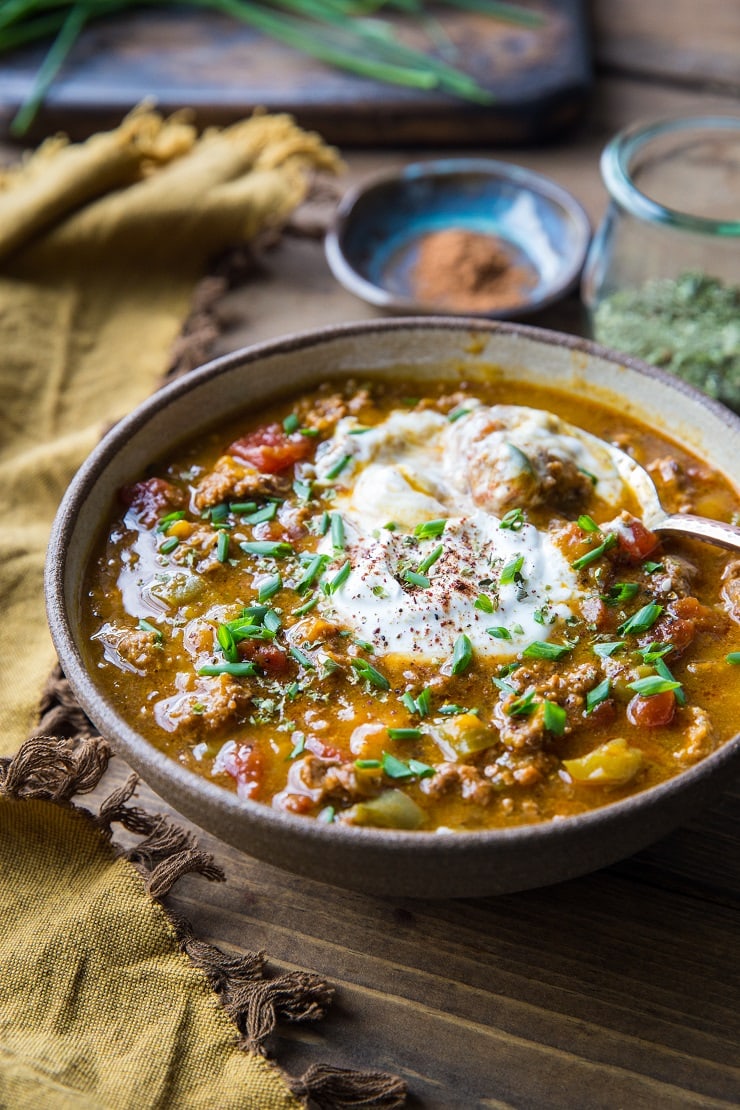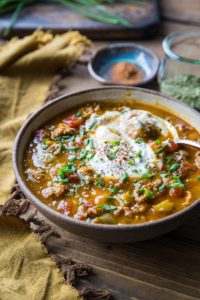 This is a classic chili recipe and you can make it in half the time with a pressure cooker.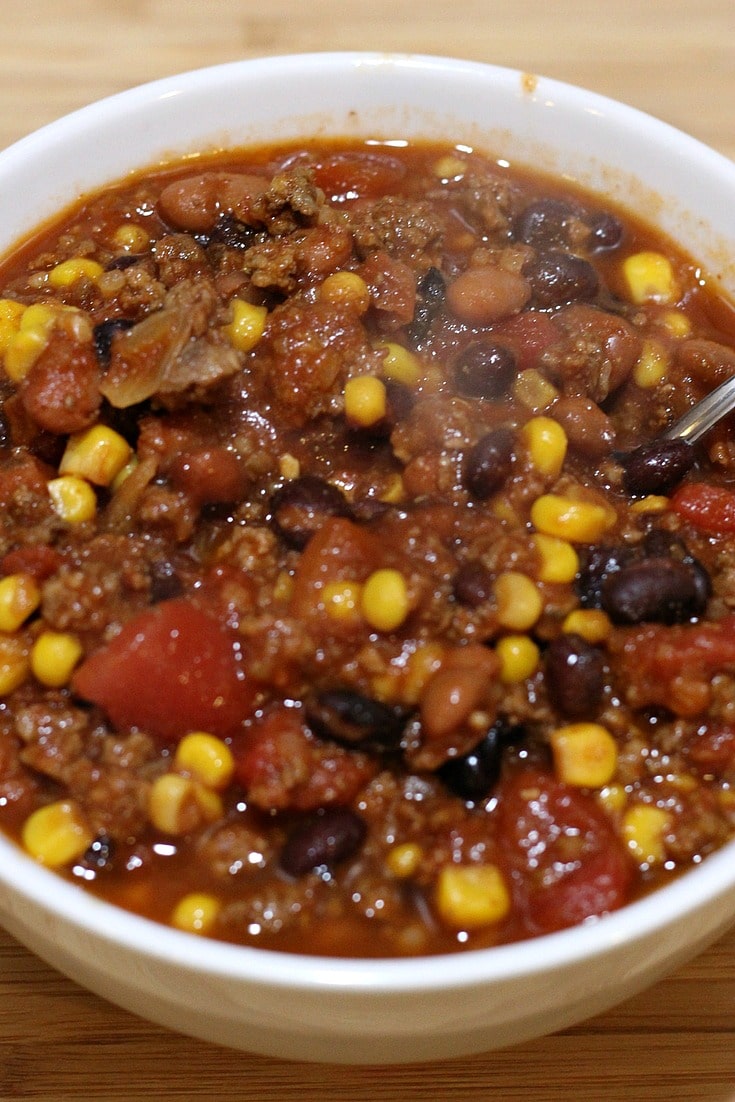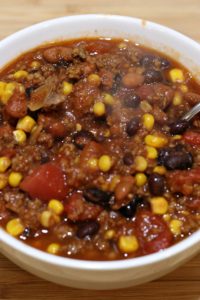 Need a new pork recipe? This one is for you! I never would have thought to put pork and pasta together but this recipe is divine!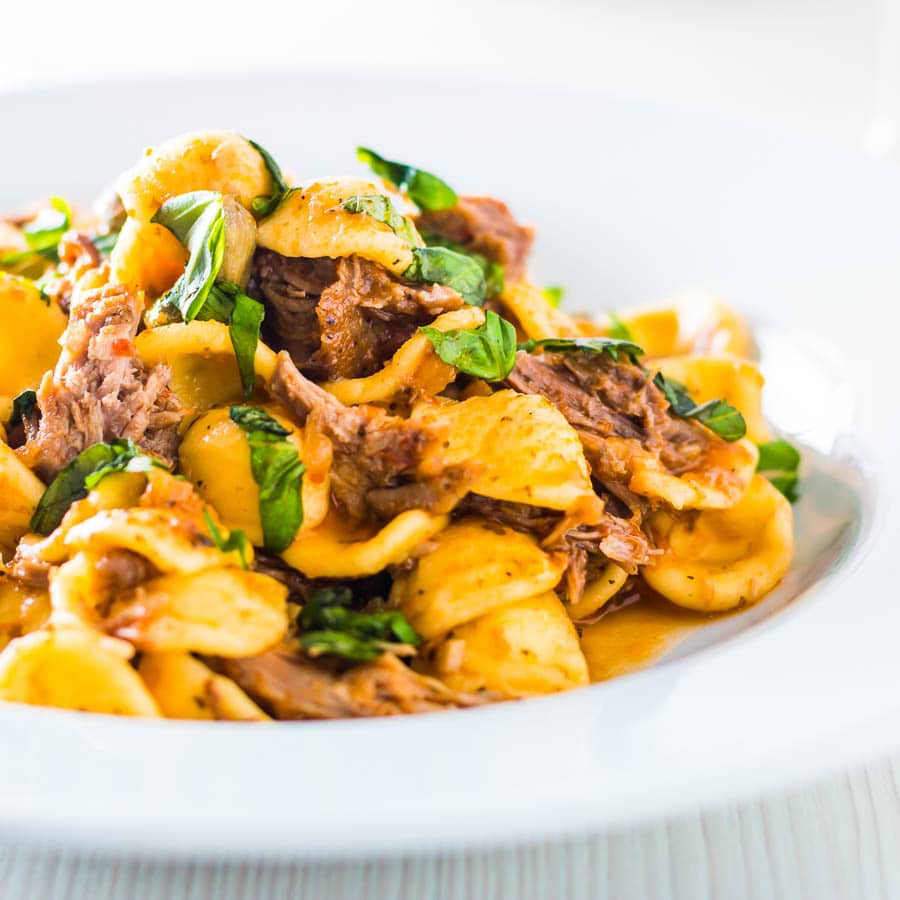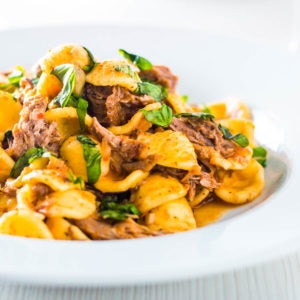 This soulful meal is great for Sunday dinners or quick and easy weeknight suppers.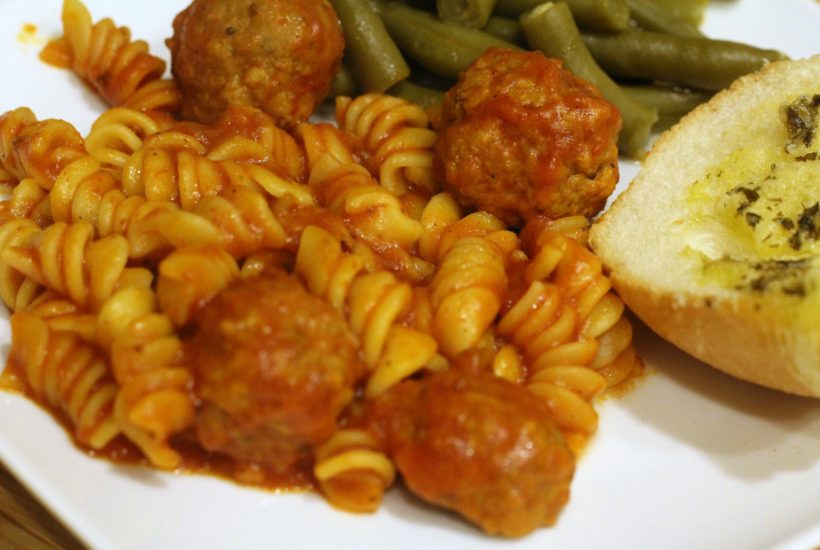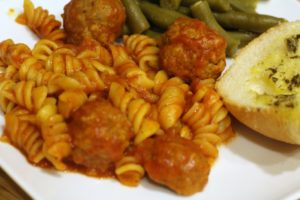 I love Hawaiian chicken and this recipe is simple and easy. This is a great weeknight dinner for busy families.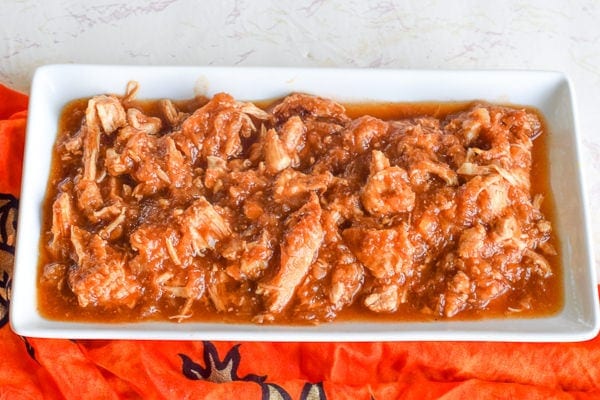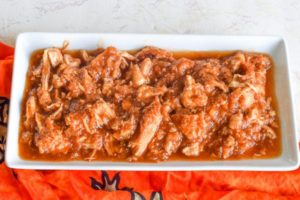 This is an interesting take on a classic recipe. It has rice in it and covered in cheese.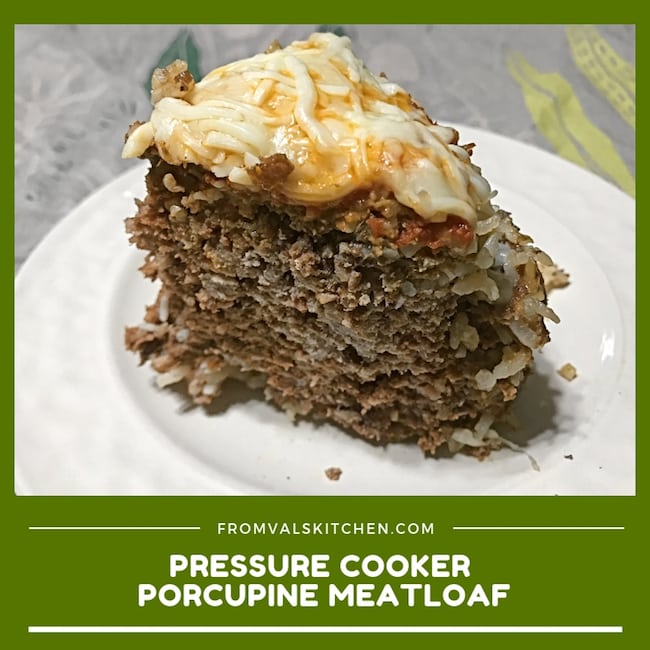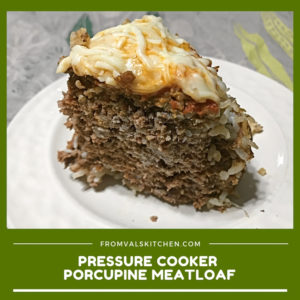 I have never made a stew with ground beef but it would a whole lot cheaper than stew meat. If you want the flavor of traditional beef stew without the high cost, here is a recipe for you!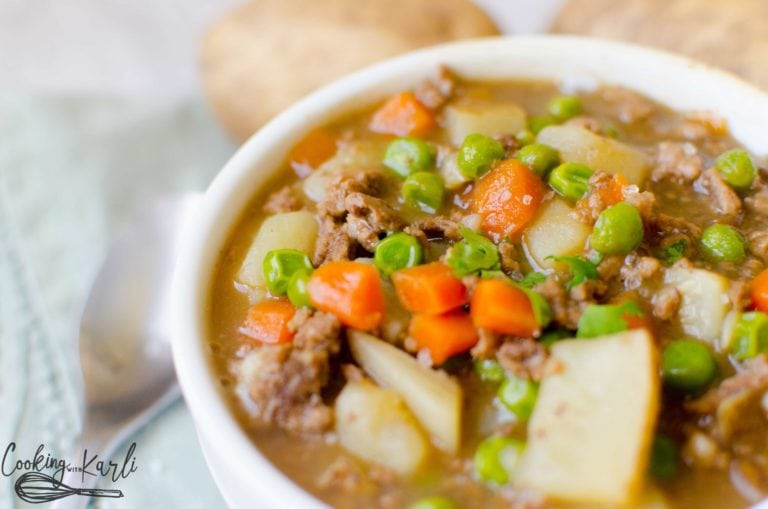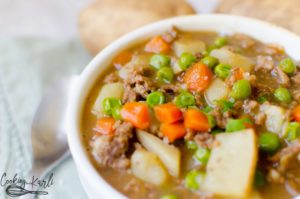 Even her kids love this meal! It's a healthier and cheaper version than takeout.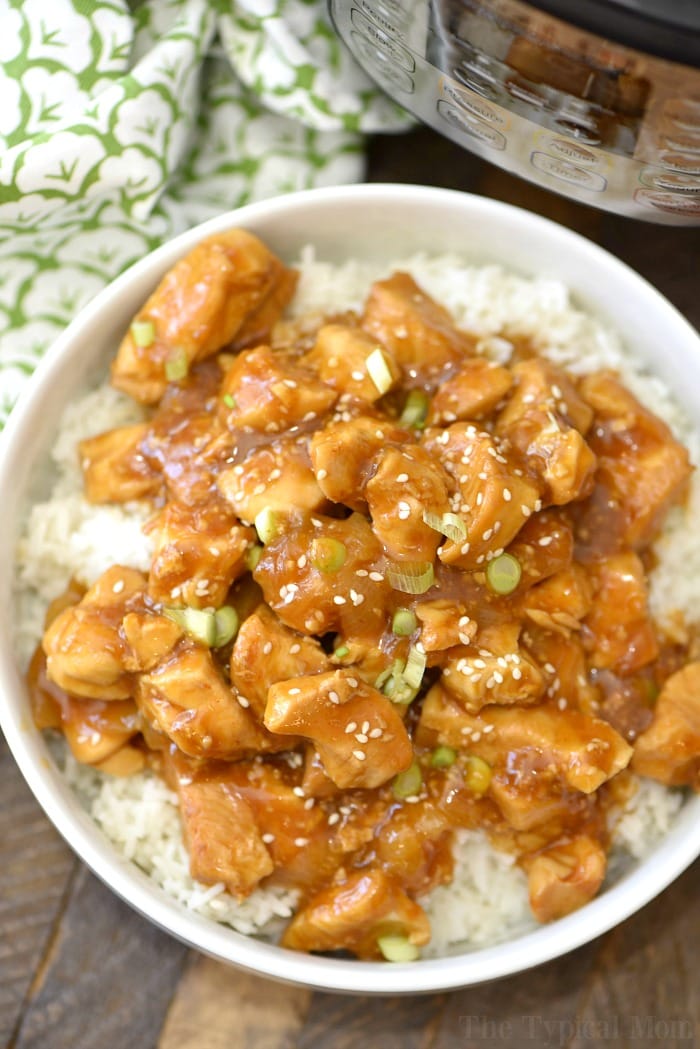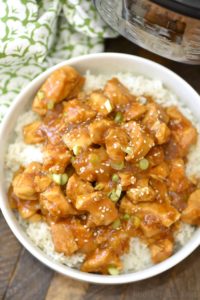 This recipe is simple, easy, and cheap! It will be your family's new favorite meal.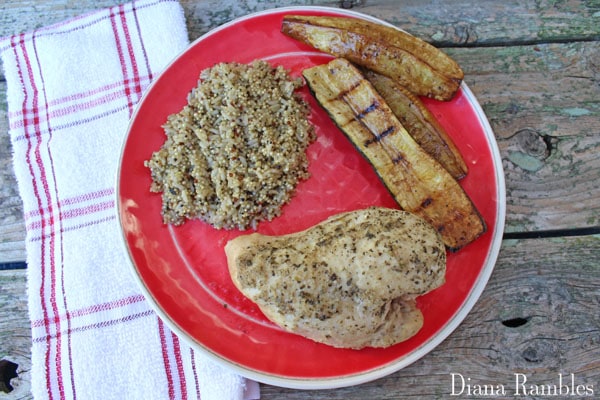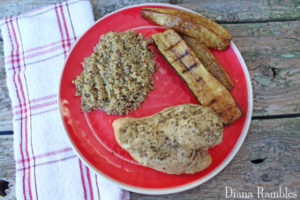 This is an easy take on taco night!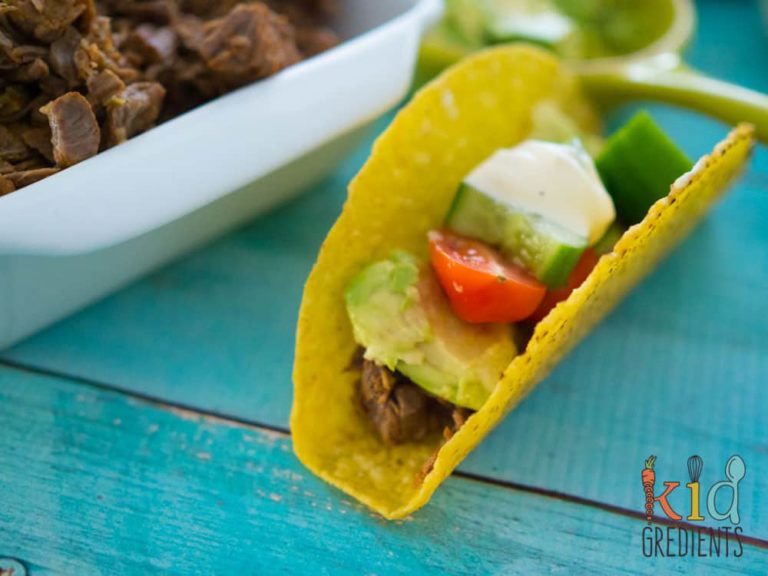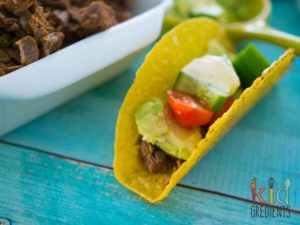 These fall off the bone short ribs are delicious and full of flavor.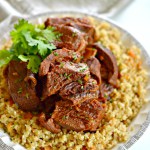 You can now have creamy chicken and pasta without all the pots to clean and in half the time!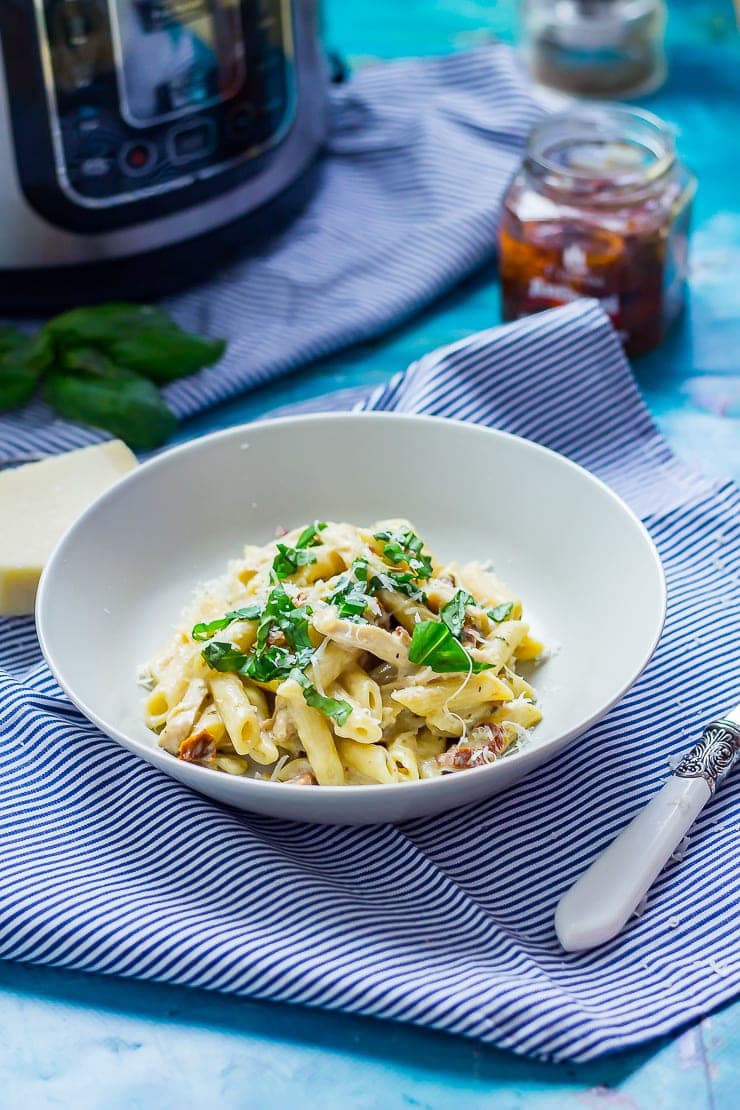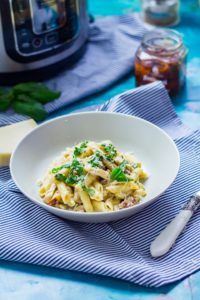 This is the perfect recipe for taco night. We make tacos at least once a week. This is a simple and cheap recipe for Taco Tuesday. These are done in 30 minutes and couldn't be easier.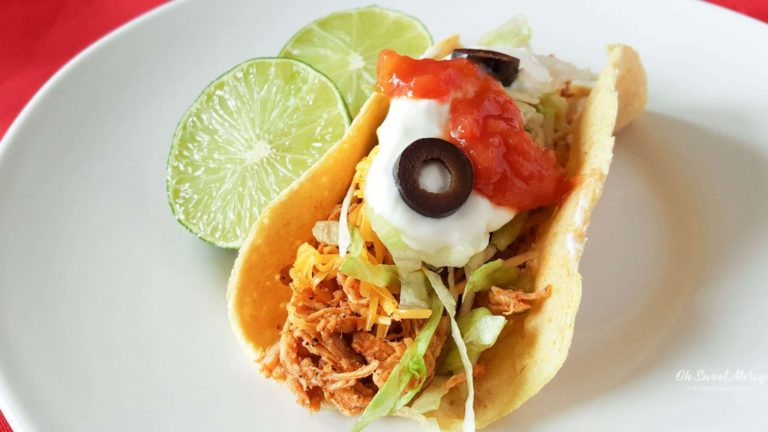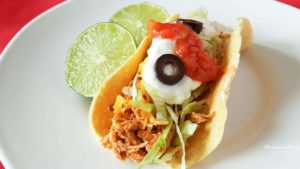 This quick and easy meal is full of flavor like it was cooked on the stove for hours. It is a must try this month.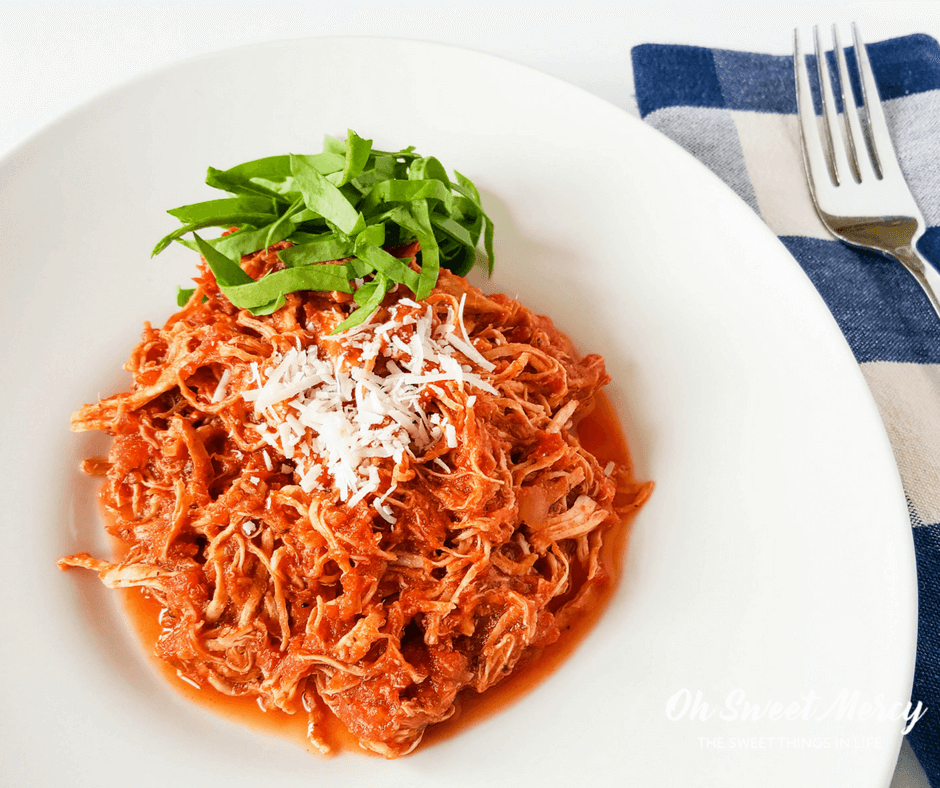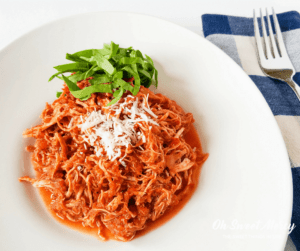 This is an interesting vegan chili recipe. It is full of spices and seasonings and full of flavor. If could even add meat to it if you wanted and it would be delicious!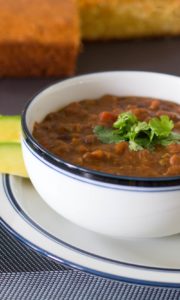 Get a smoky flavor with this lentil stew.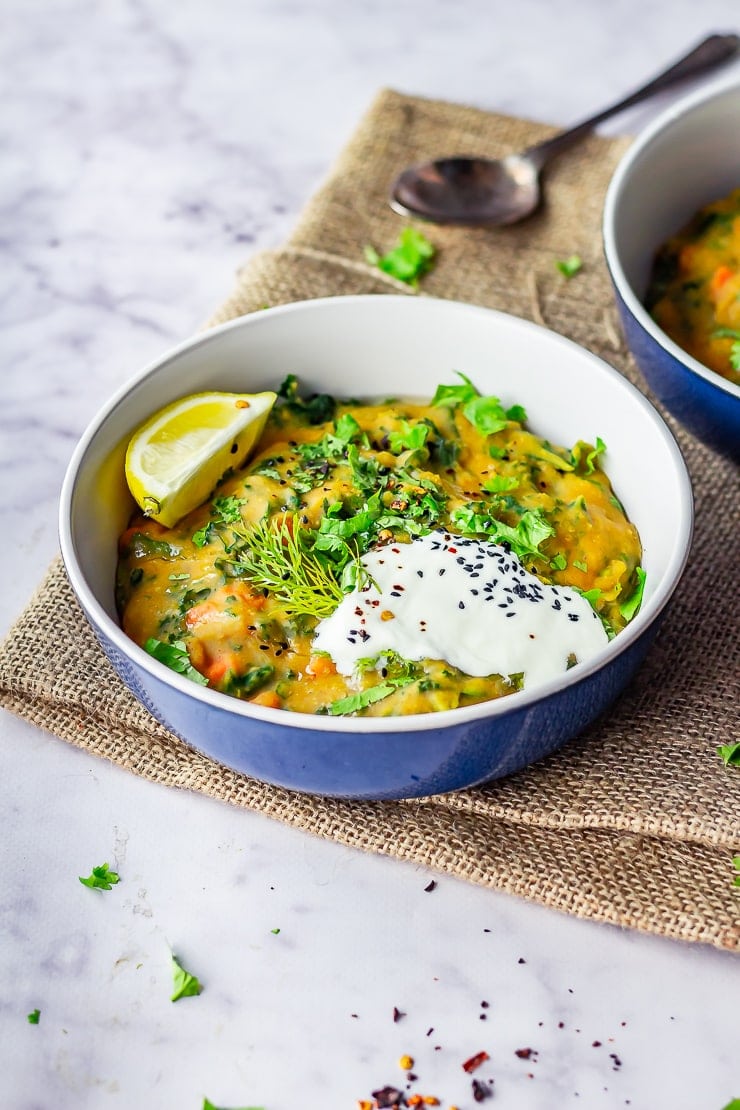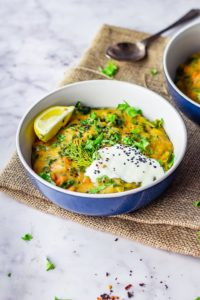 Side Dishes
Making your own applesauce is healthier and cost effective than buying it. Plus you can use up apples before they go bad.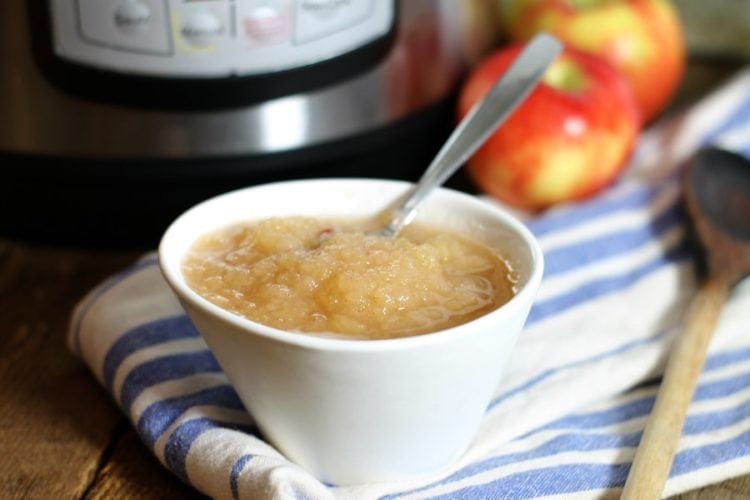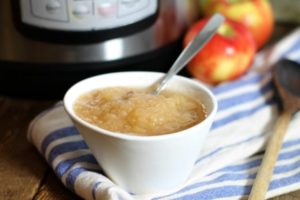 These easy and delicious scalloped potatoes will be your family's new favorite side dish. You have to try these for your next dinner!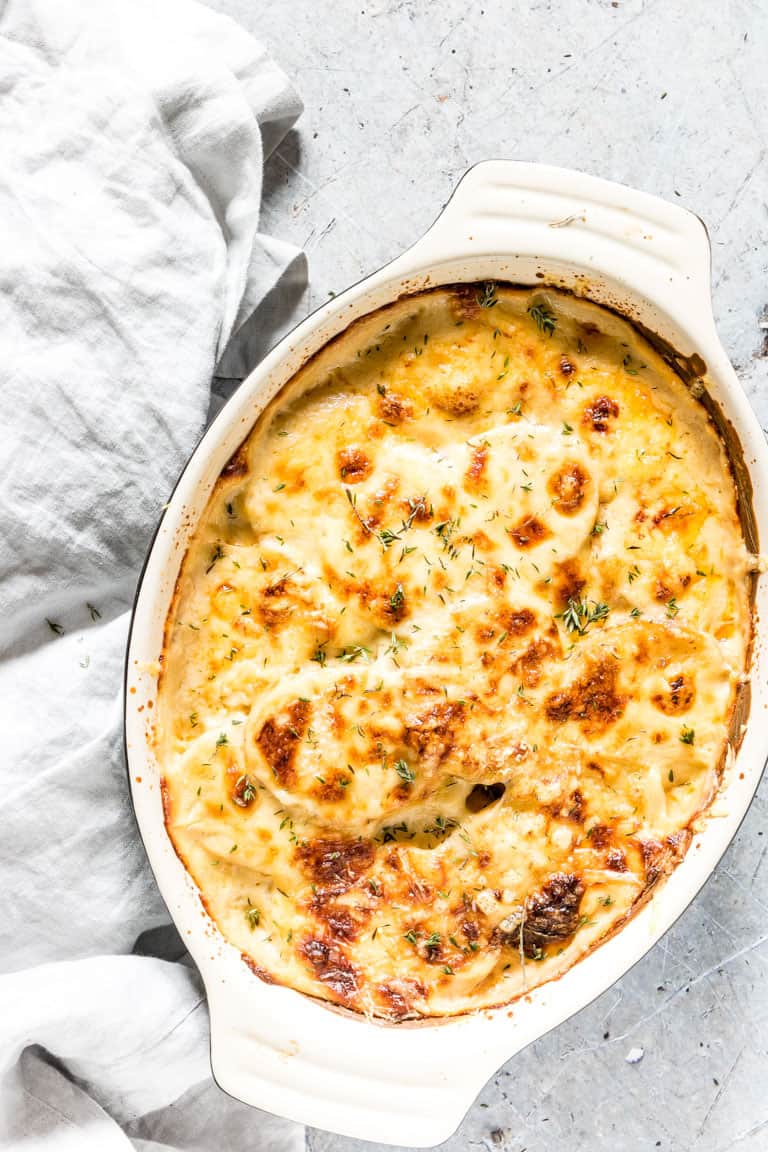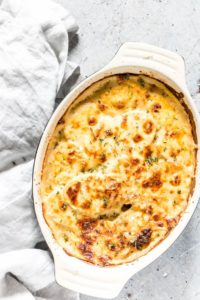 I love making mashed potatoes in the int Instant Pot. It is so much faster and easier than cooking on the stove.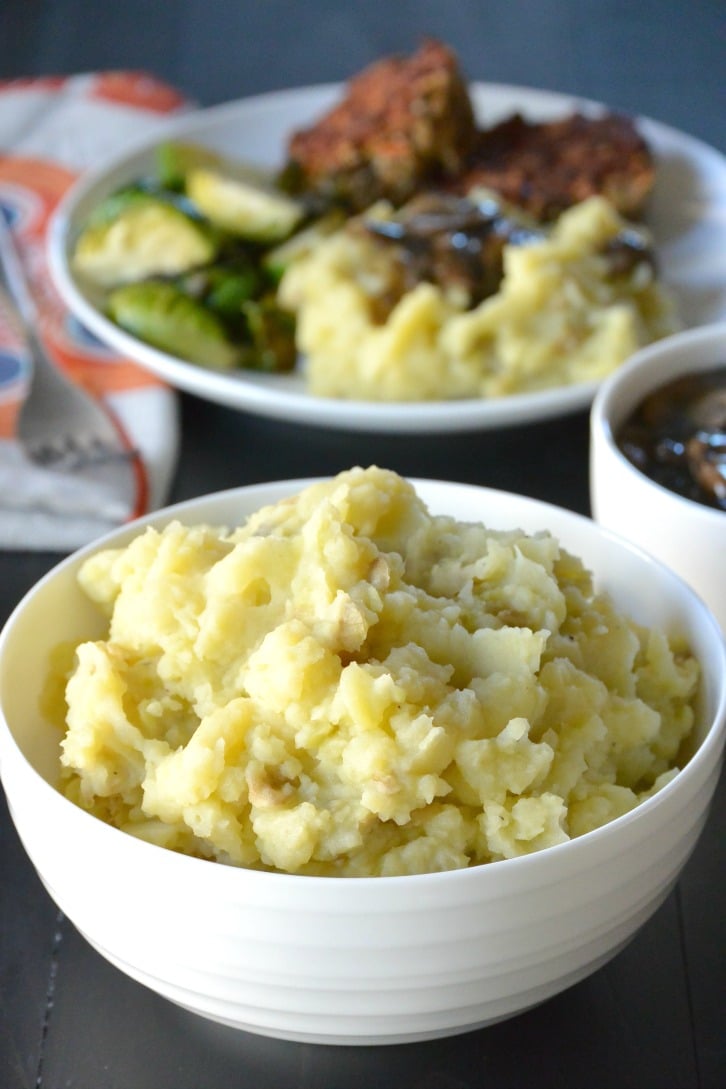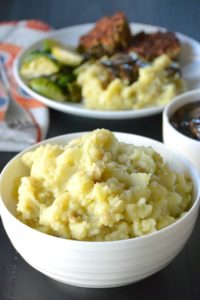 Your kids will love this Mac and cheese and it will be healthier for them than out of box.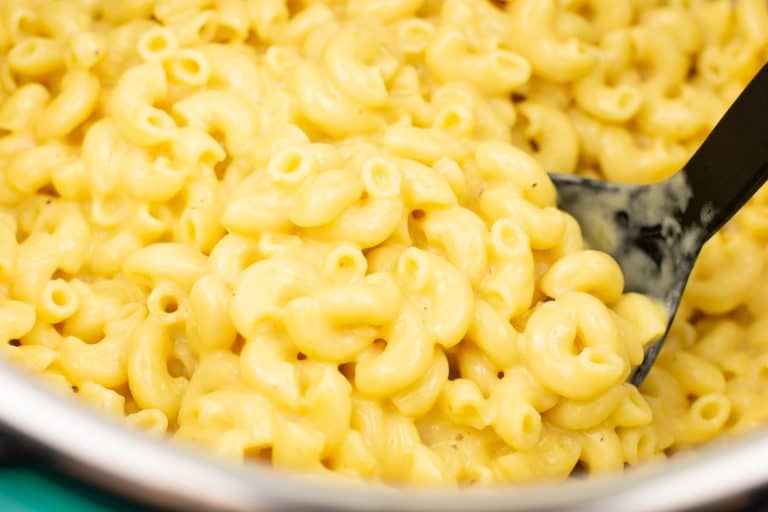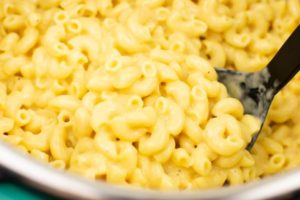 This recipe is very good also. It's rich and creamy.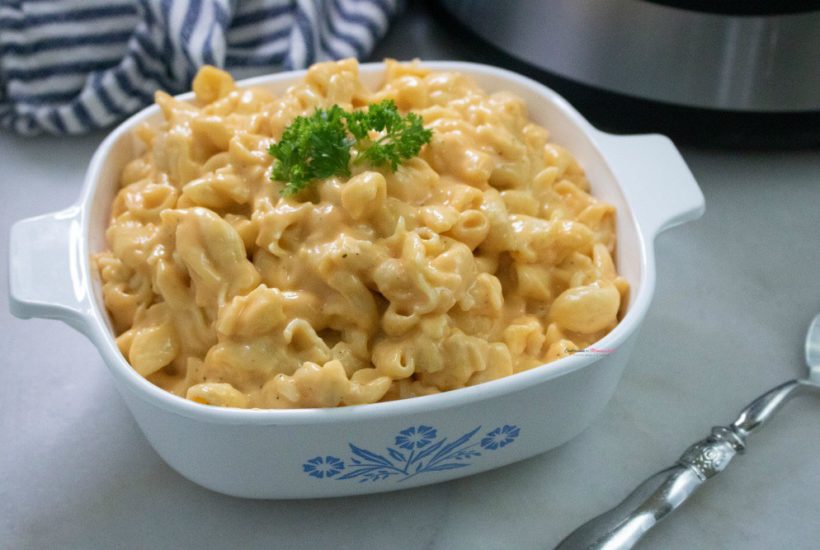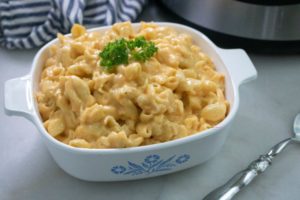 This is an easy side dish for taco night!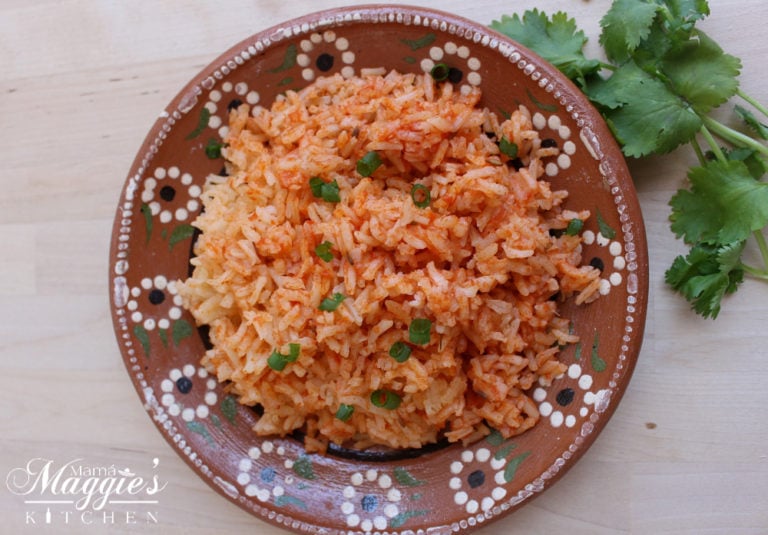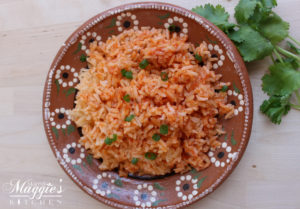 This is a flavorful vegan version of dirty rice.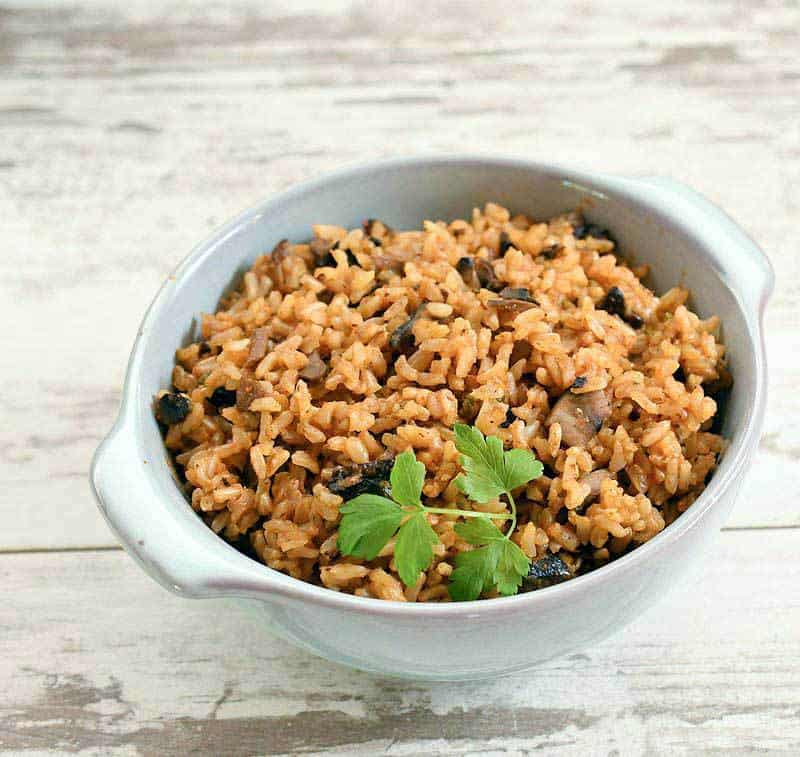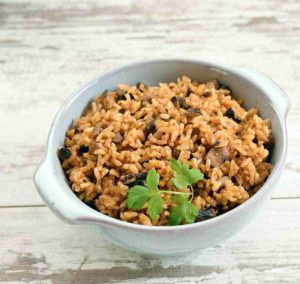 Want a new version of rice? This is full of flavor and even has some vegetables in it to make even healthier.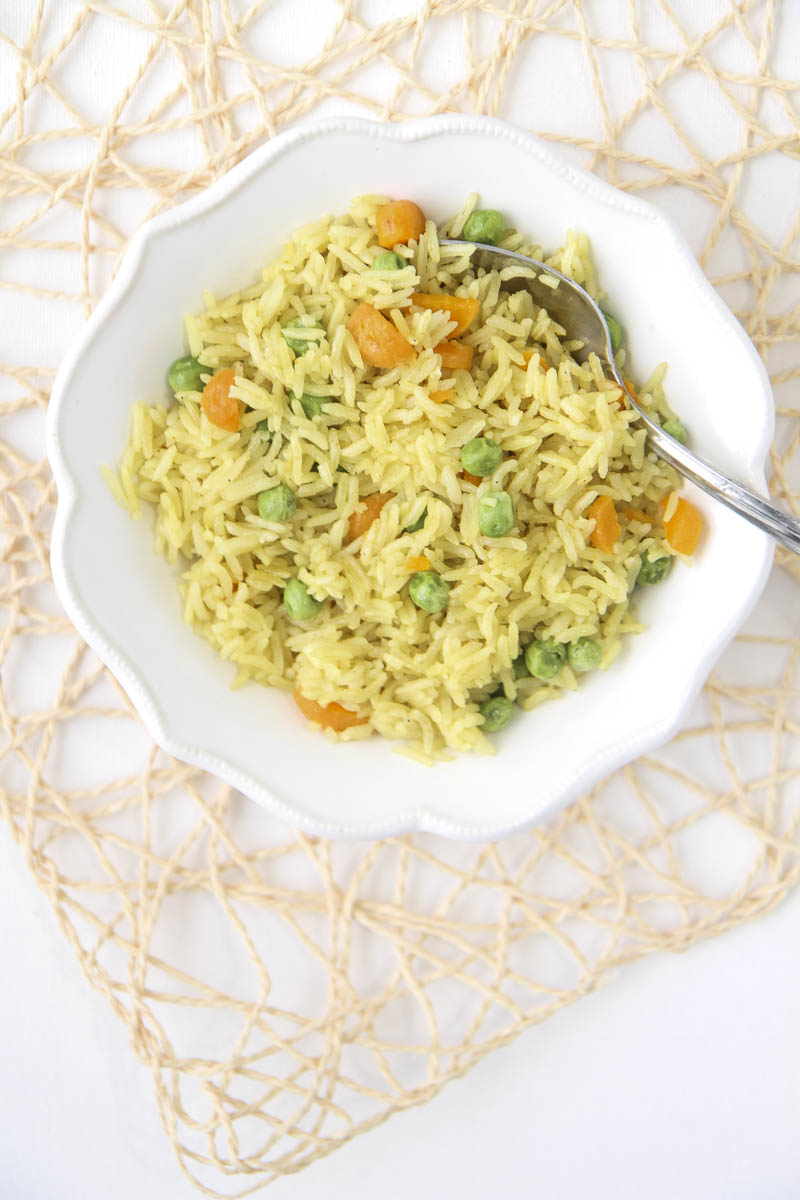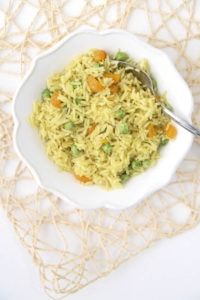 We make homemade beans at once a week. I hate it when I forget to cook them ahead of time of to soak them. Now that I have a Instant Pot, I can still cook them without soaking and dinner can still go on as scheduled!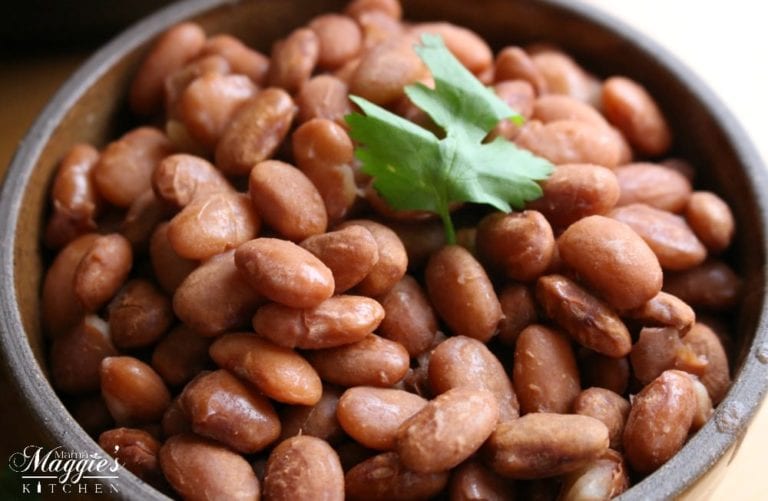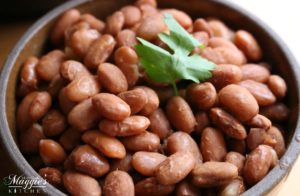 In our house we like to make pinto beans and black beans. They also freeze well so you can make a huge batch and then divide and freeze.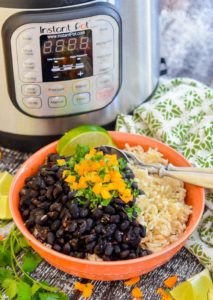 This is an easy meal that you can add some sausage or other protein too. If you need a quick weeknight dinner, this one is for you!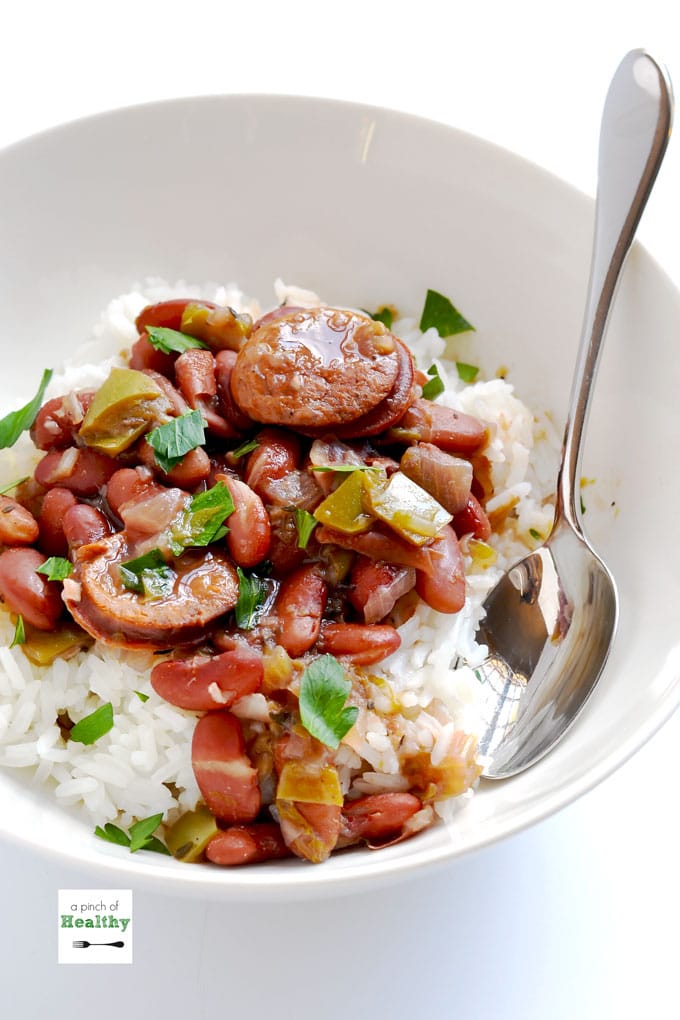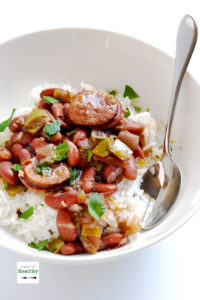 Get the perfect risotto in less than 10 minutes!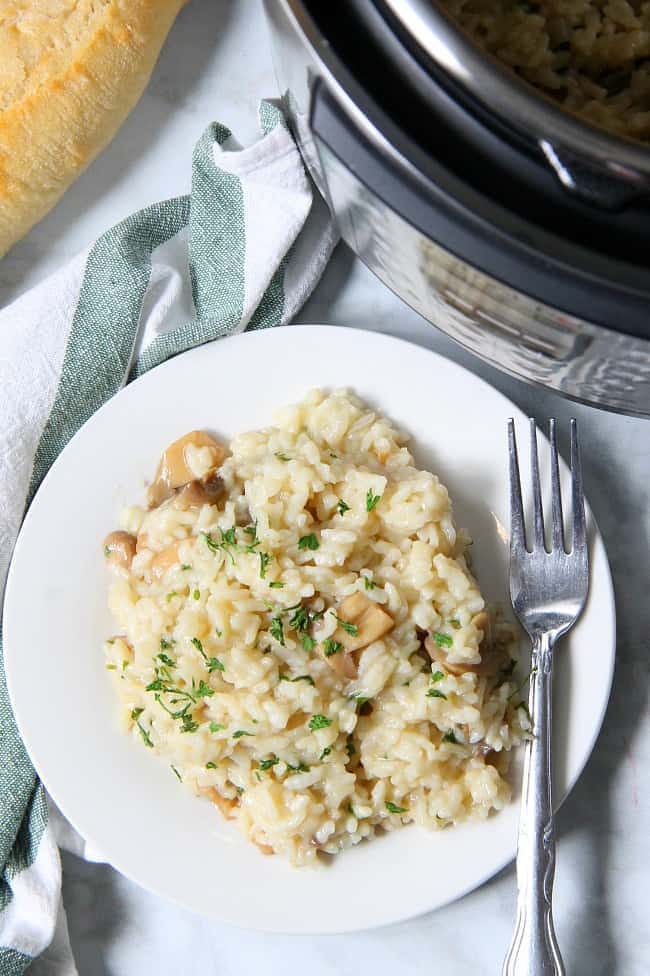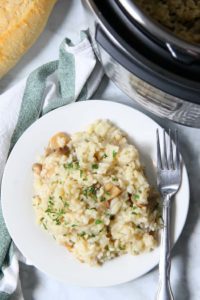 Soups
Soups are so easy and convenient to make in the pressure cooker. If you are short on time and still want that rich flavor, the Instant Pot is perfect. These soups will be your go to on a rainy day.
Beef Stew is one of my favorite meals to make on a cold day. This recipe looks soooo good!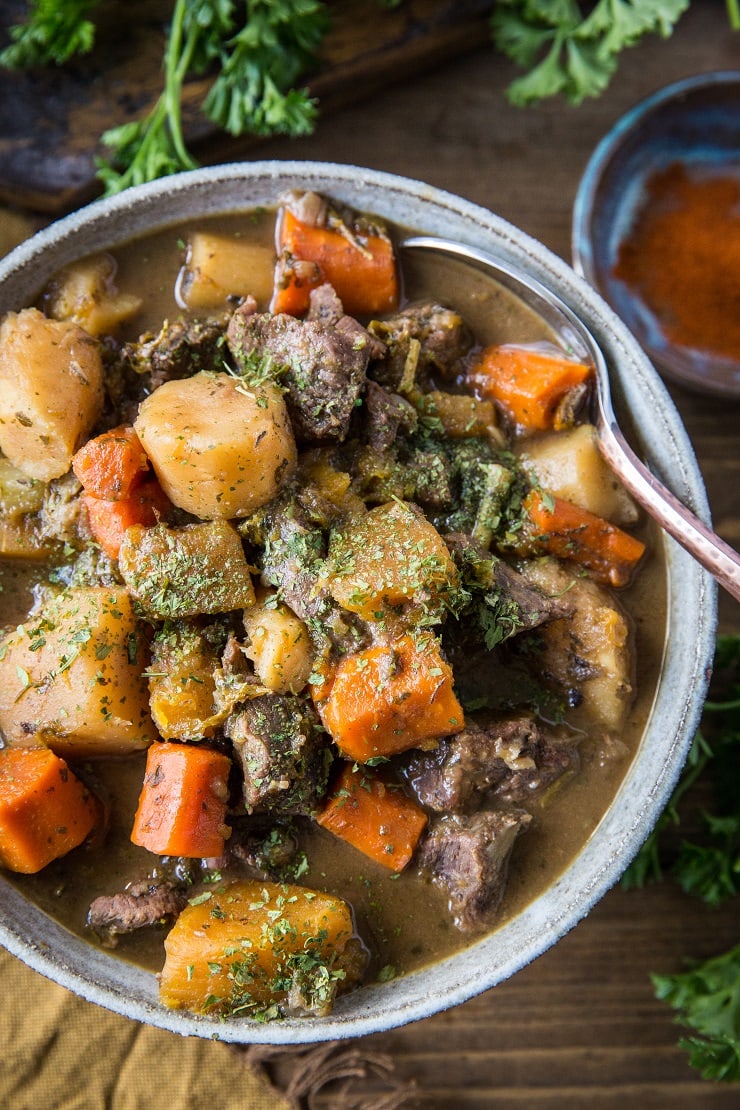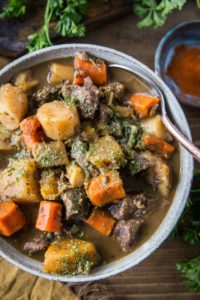 This variation of beef stew is a little different and still looks delicious. The great thing about beef stew is that there are lots of different ways to make it. Plus you can put all kinds of leftover vegetables in it and it all works!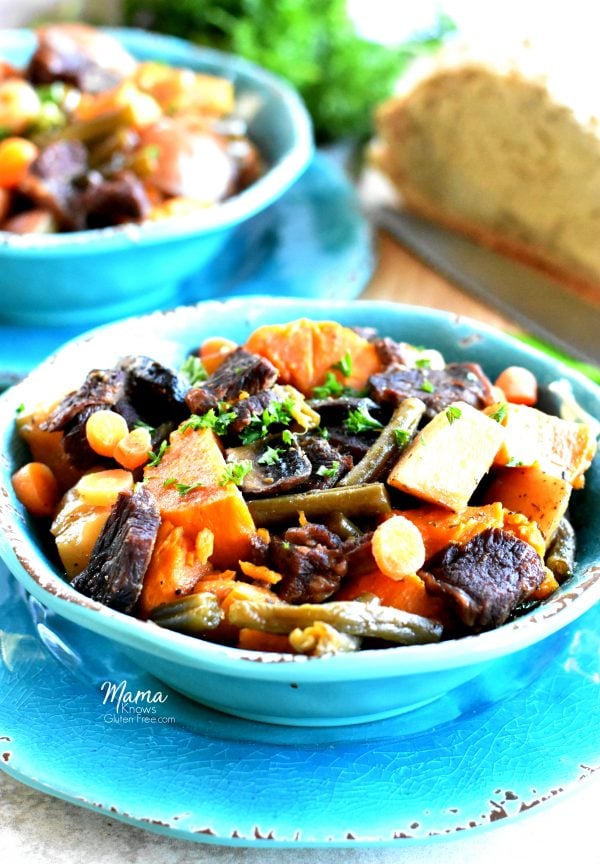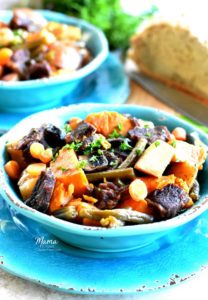 This beef stew recipe is very similar to what I make. Except for the soy sauce. I am going to have to try that next time I make it.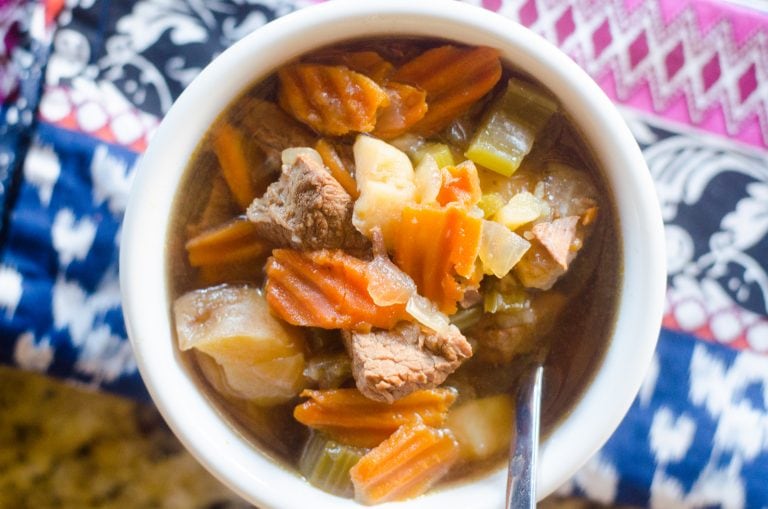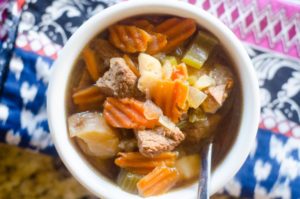 This is a simple and easy soup that can be an entire meal!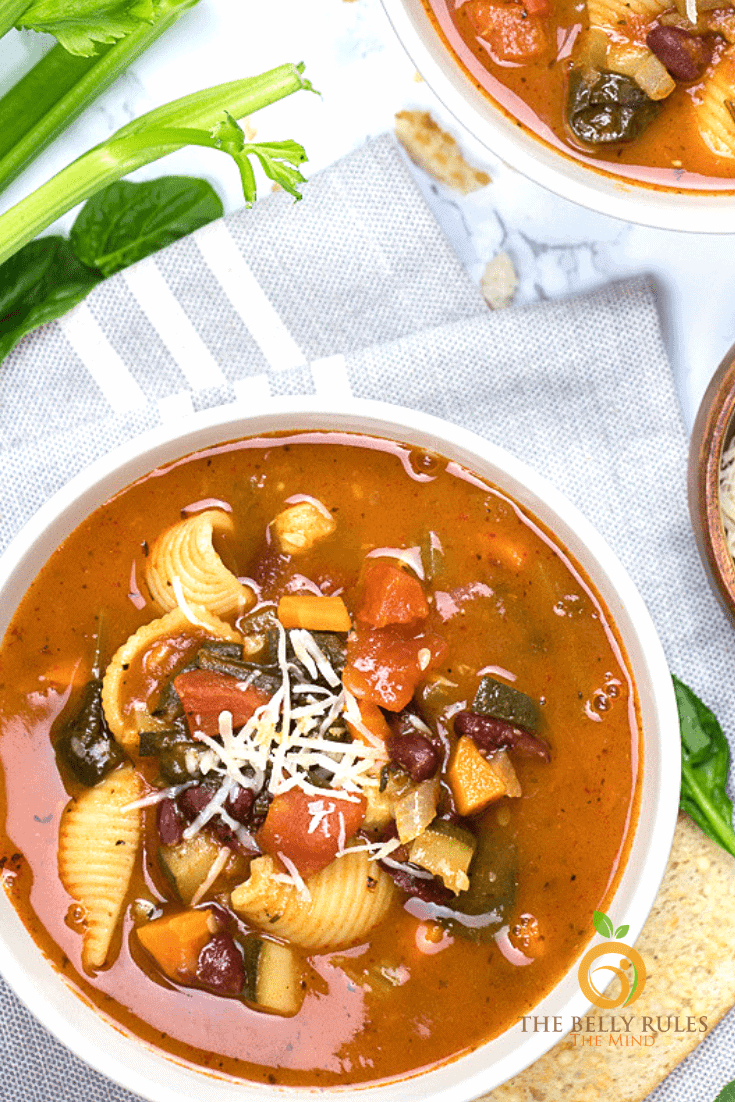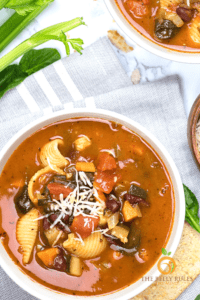 If you love minestrone soup, you have to try this one!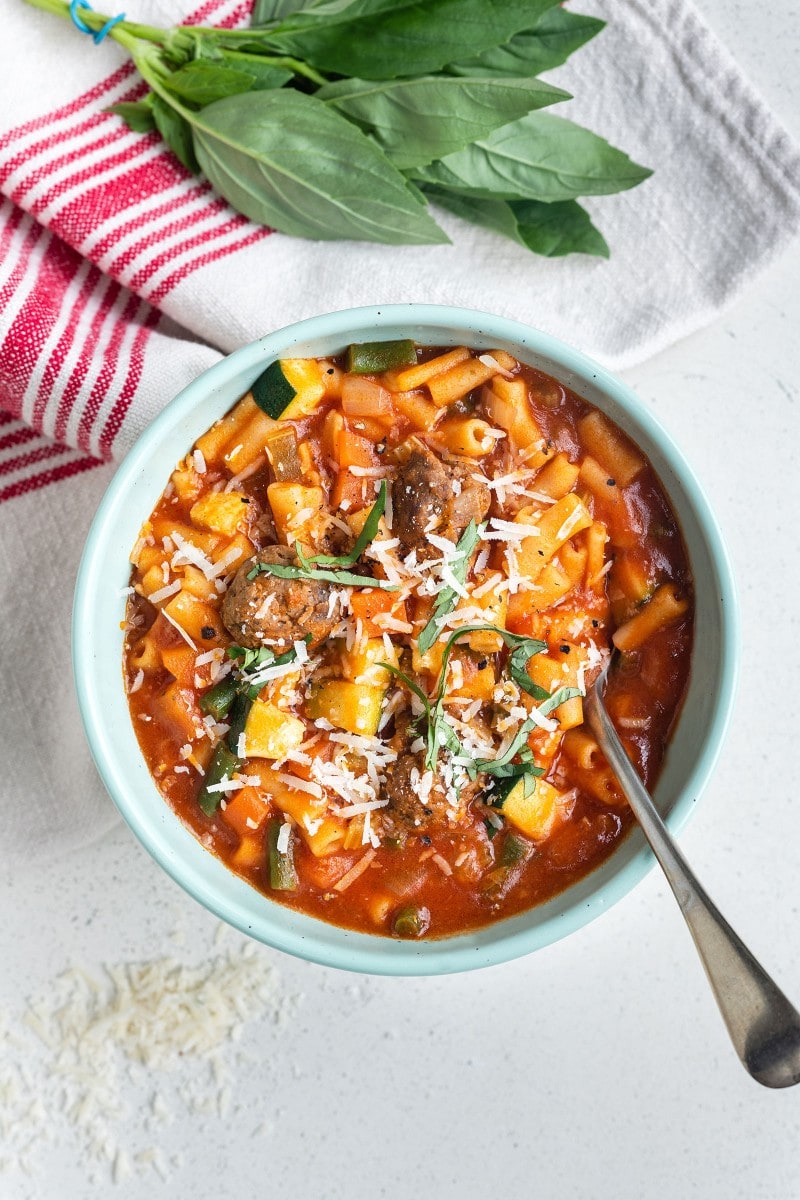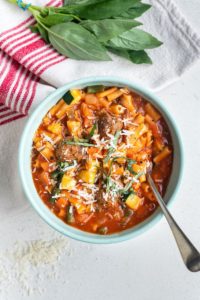 This is one of my favorite things to cook on a cool rainy day. I love putting it on top of stuffing and letting it soak up all the juice.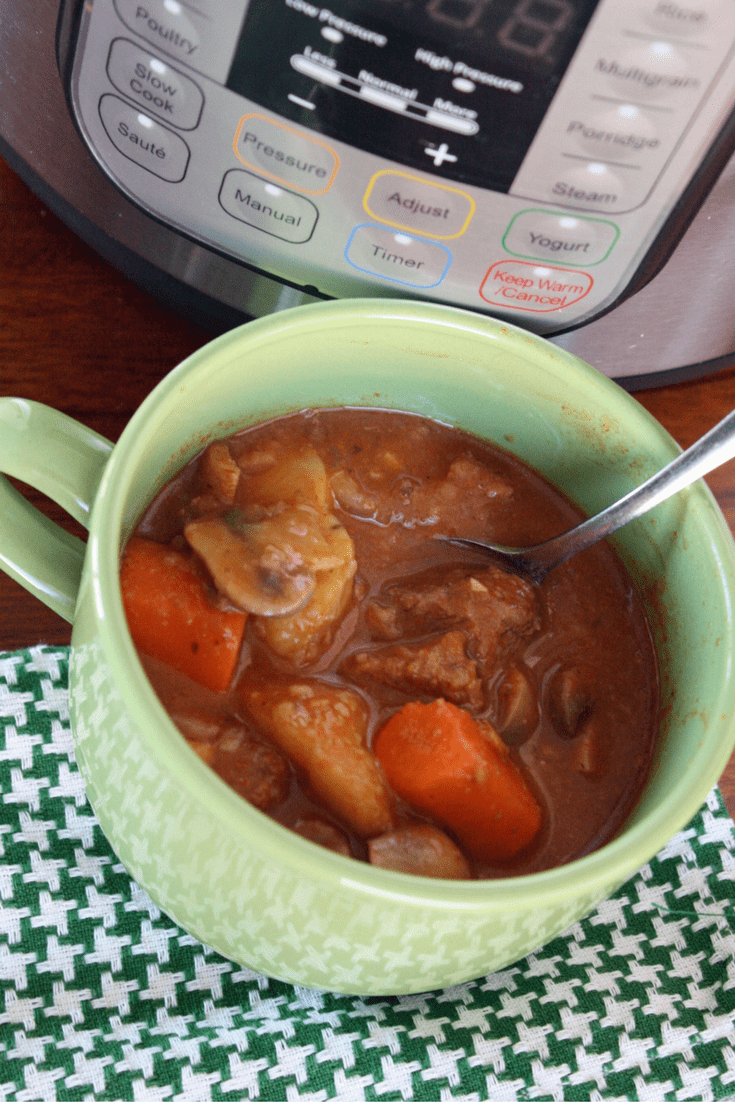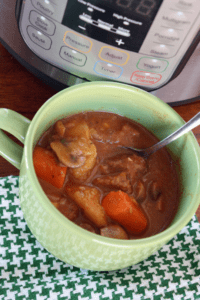 I love stuffed peppers and this is a great version when you want a soup!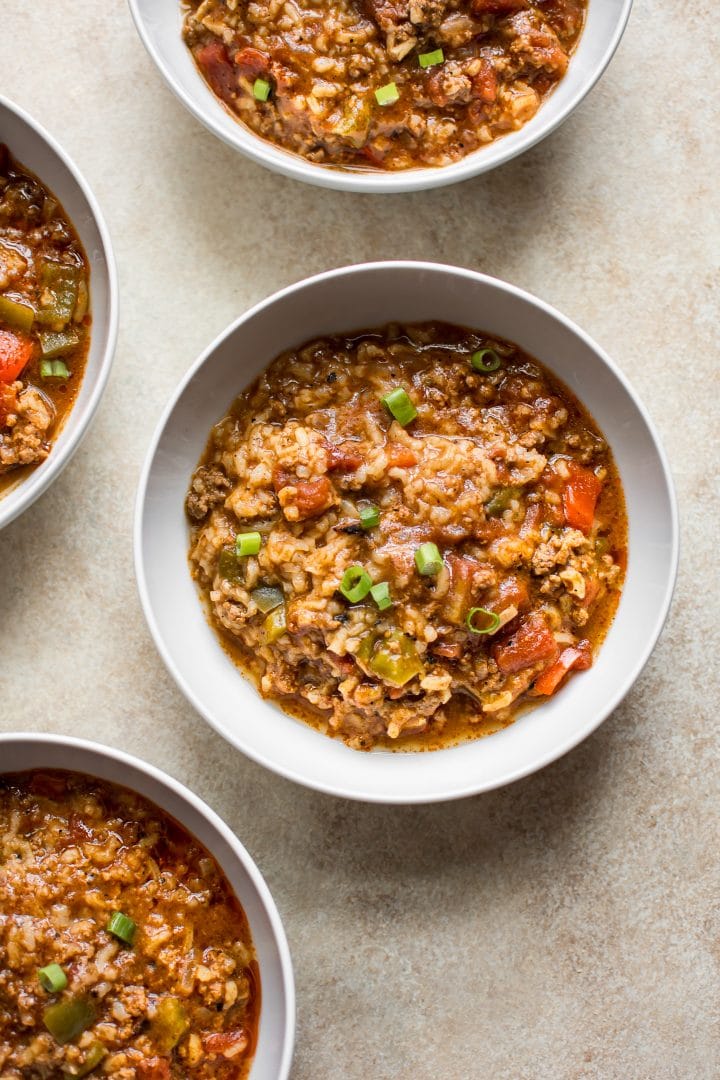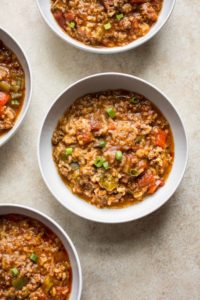 I love potato soup when it's done correctly and this recipe is a keeper!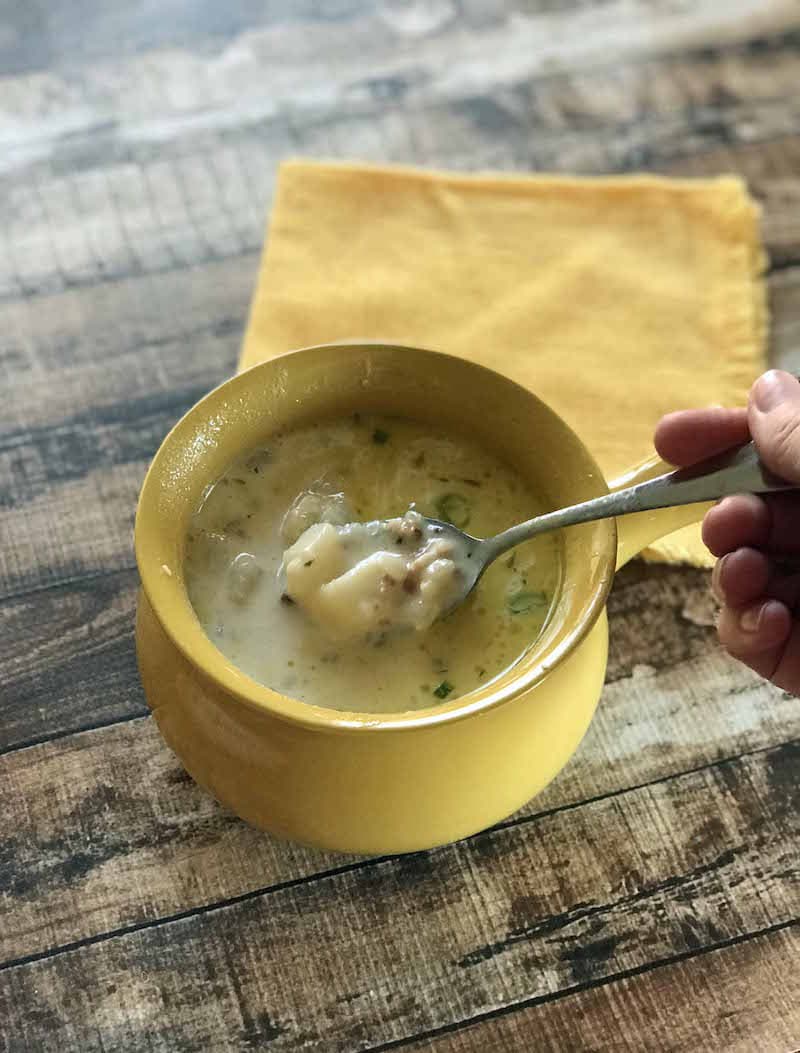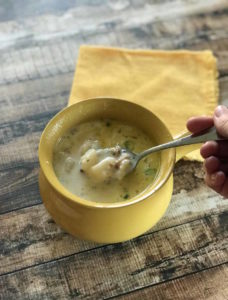 Kielbasa, Mushroom, and Potato Soup
This is another new recipe for me!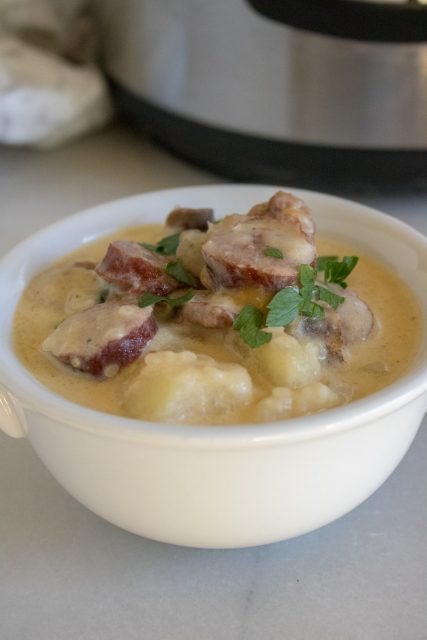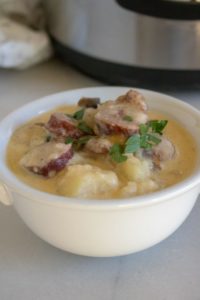 My family LOVES taco soup. This is a budget-friendly and easy to make recipe that everyone will love.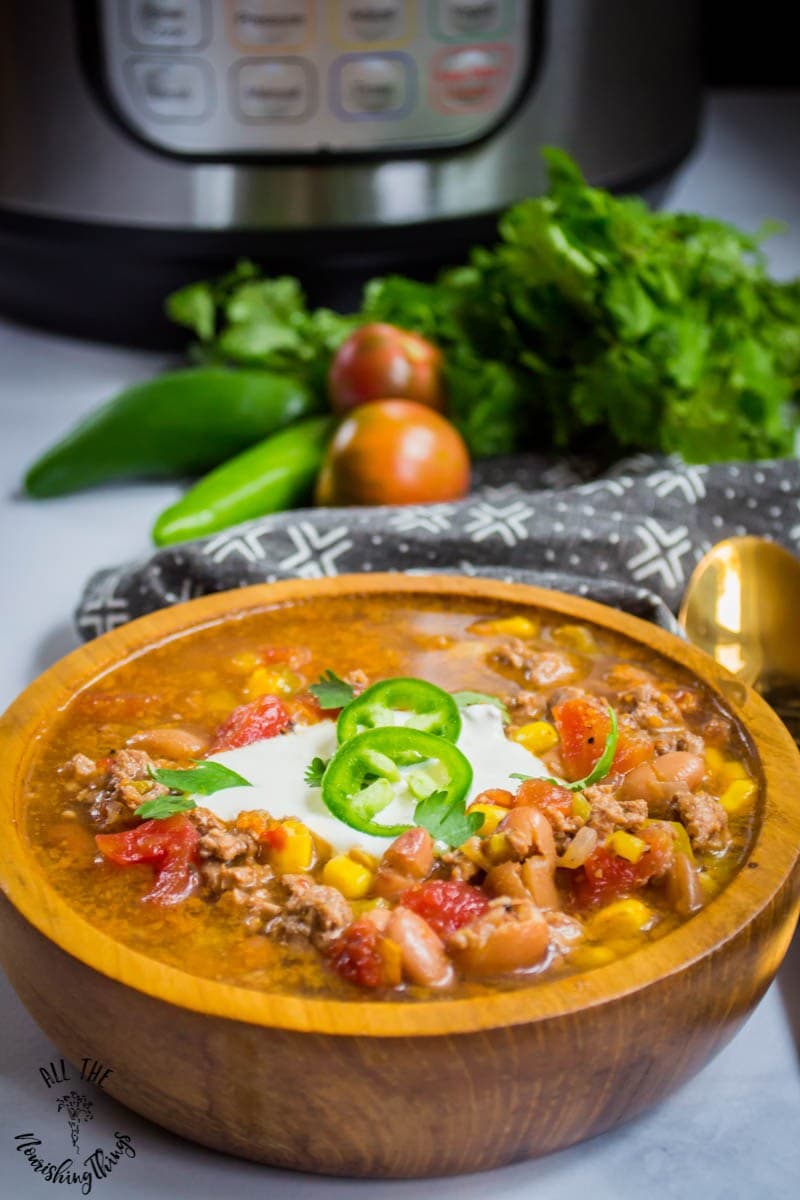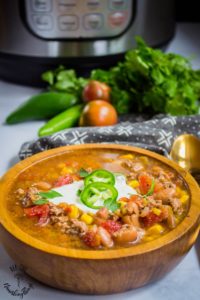 You have to try this tasty version of broccoli cheddar soup.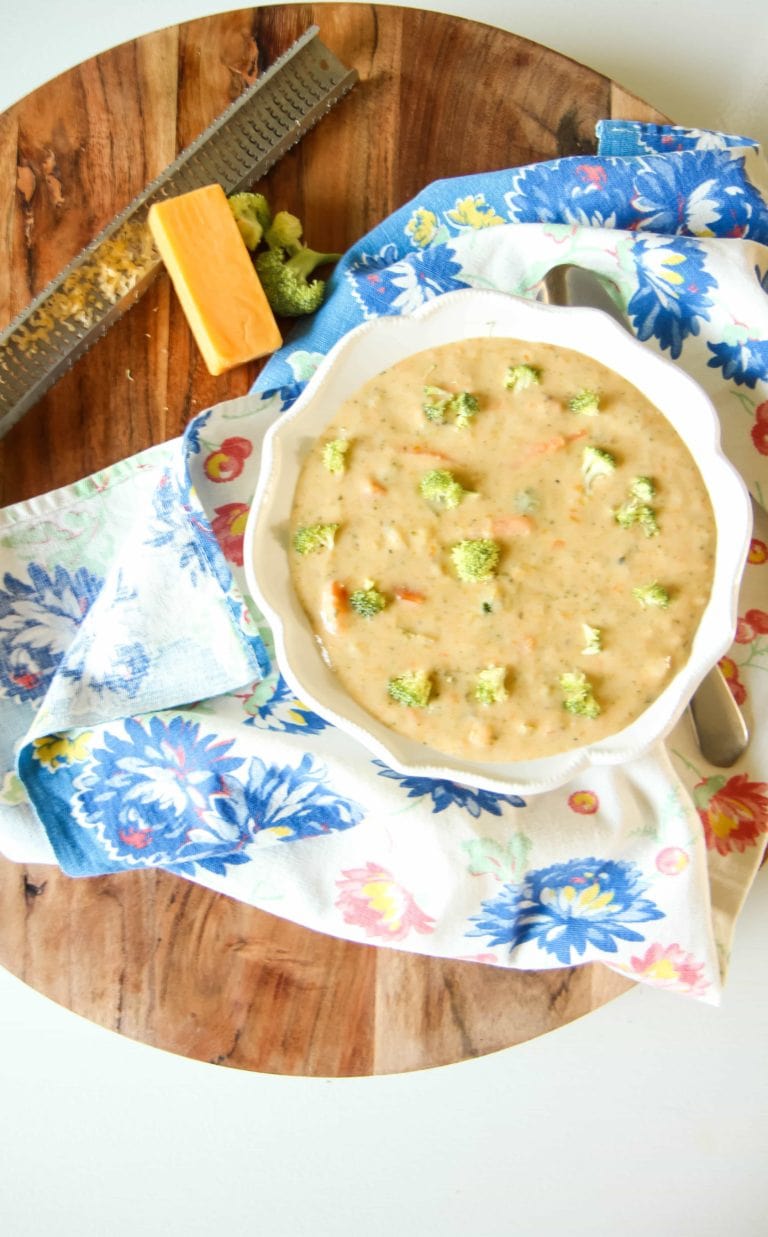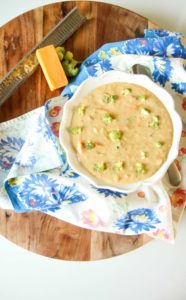 This is a cheaper version of beef stew with a ton of flavor.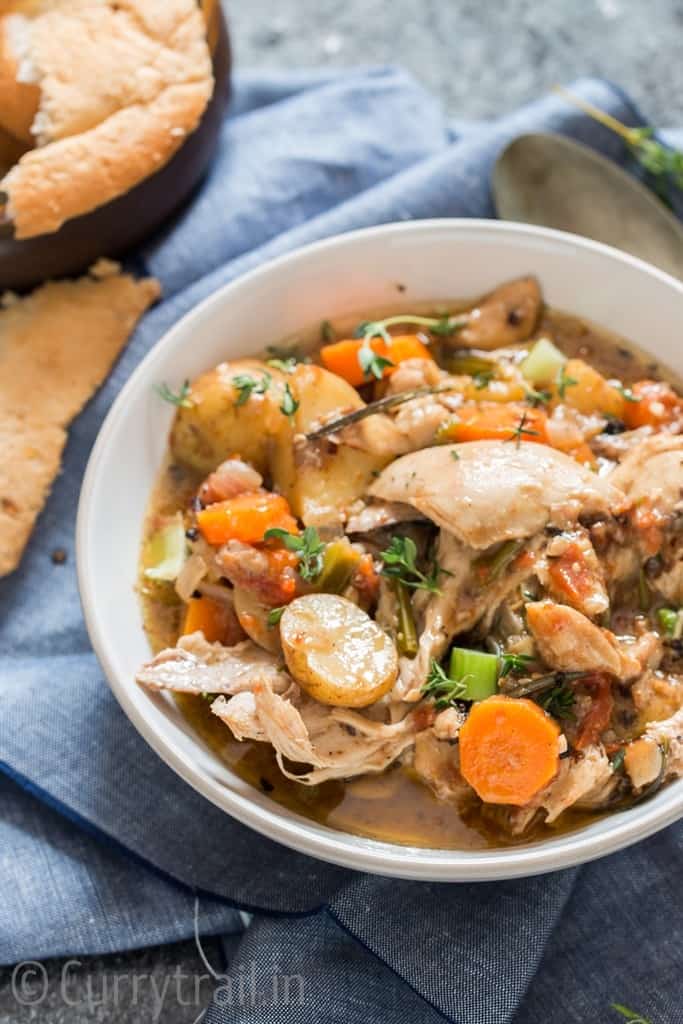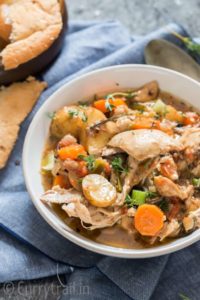 This white chicken chili soup is creamy and delicious. It is a pleasant change to chili night plus a little cheaper!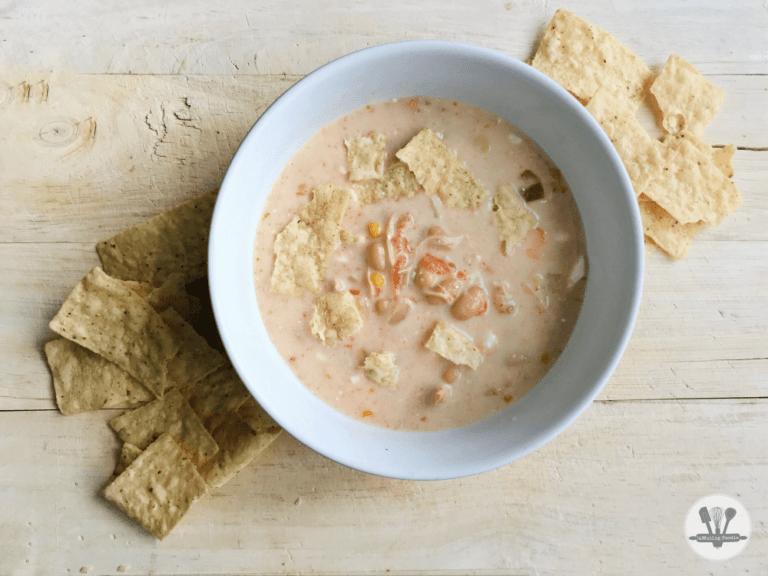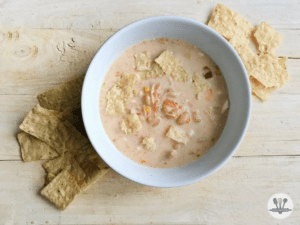 You must try this tomato soup!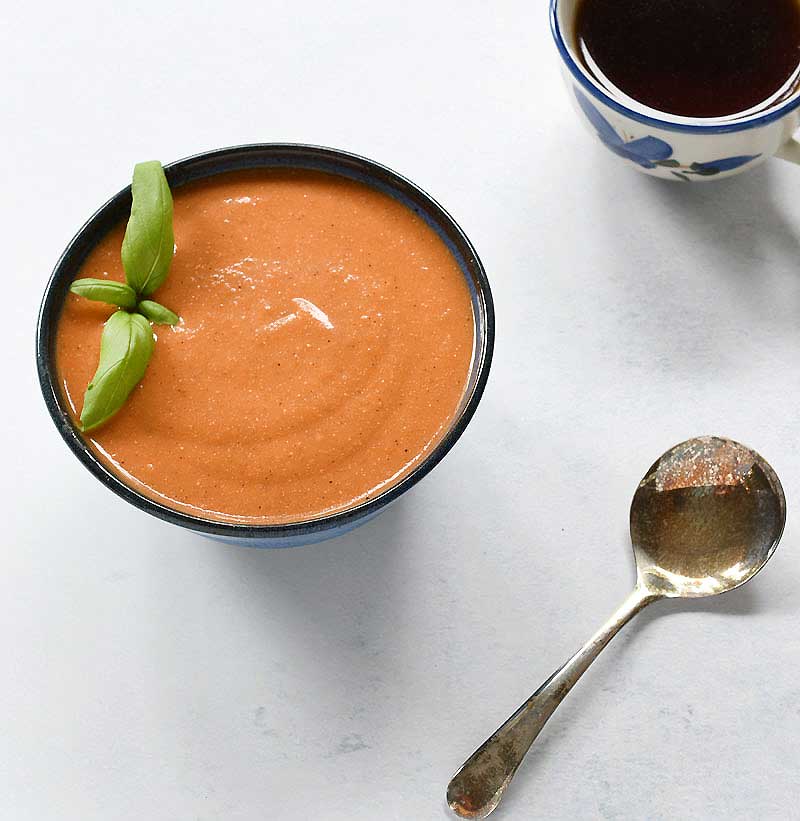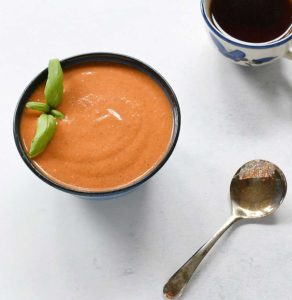 This is a simple and quick version of potato soup that is full of flavor and cheese!!!!!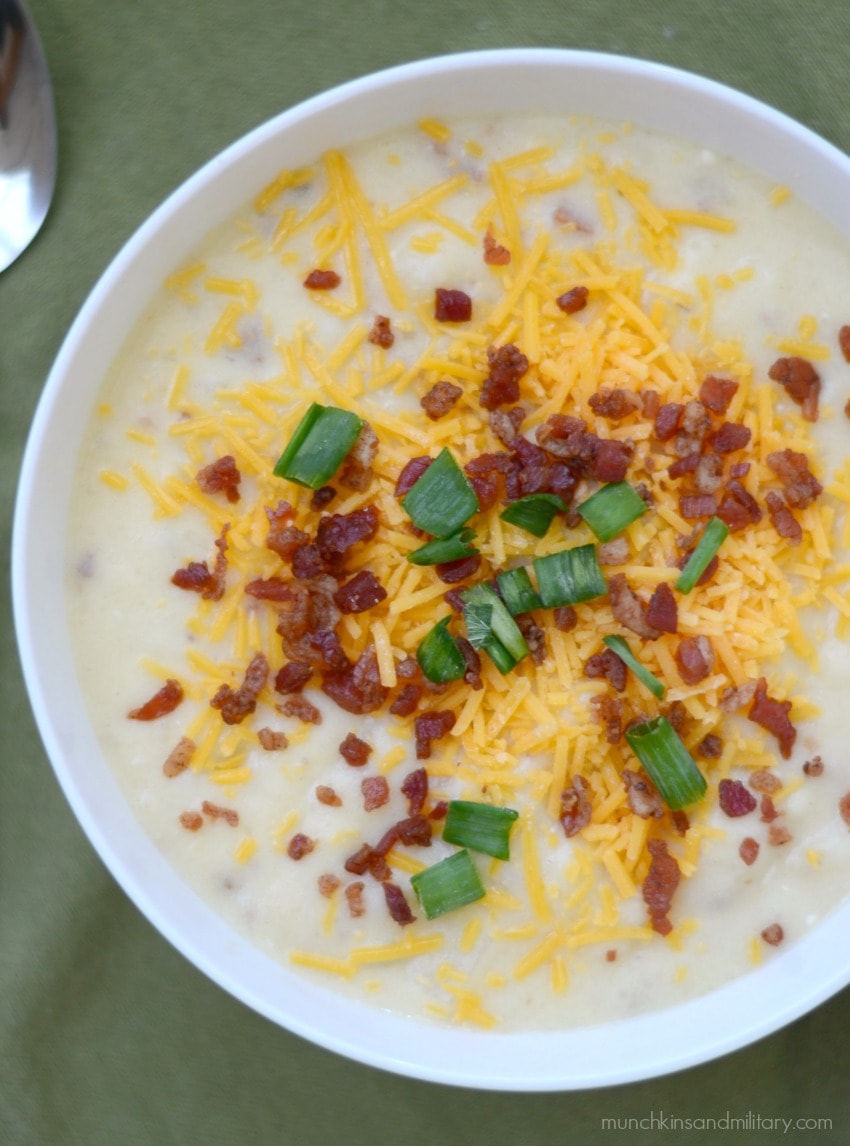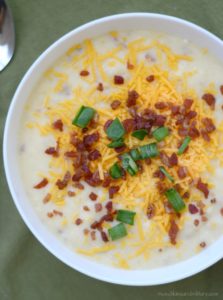 Gotta try soup in a bread bowl one day.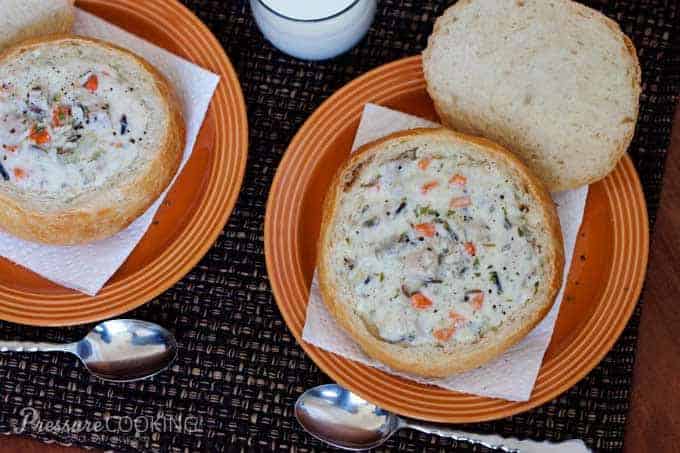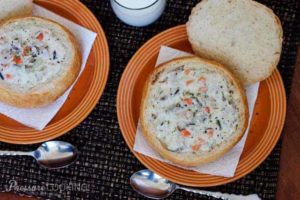 Chicken and lentil soup that is easy and tasty.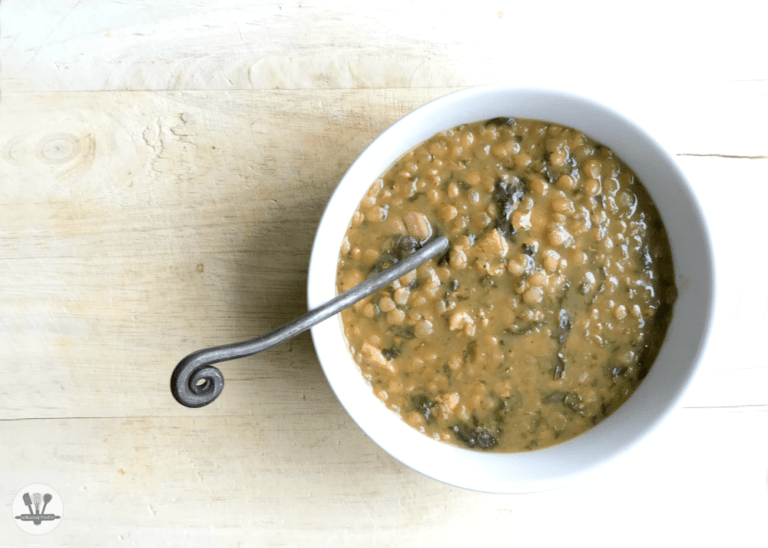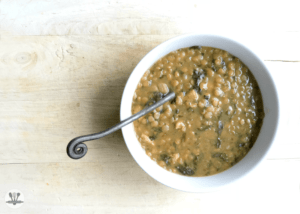 My brother loves curry and we actually had an argument over whether it was a soup or not. It certainly looks like soup to me. But either way, it's full of spices and flavor and you can add all kinds of things to it.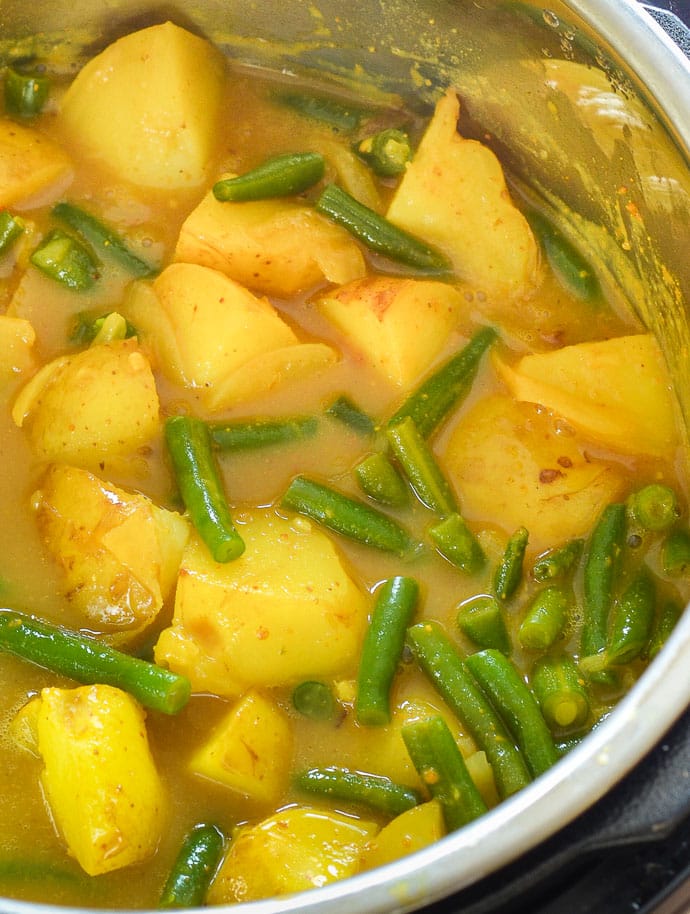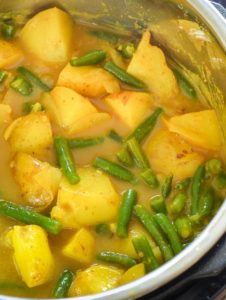 This soup is filling and healthy and a great way to use up leftovers.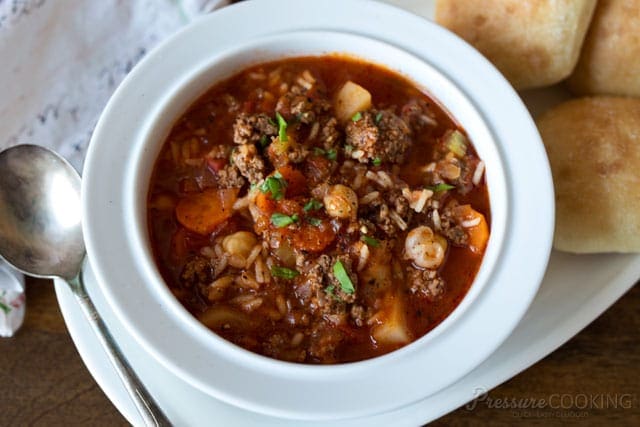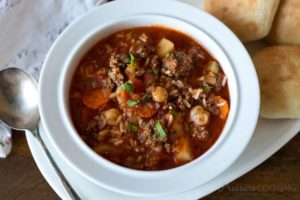 Try this yummy soup on a cold winter day.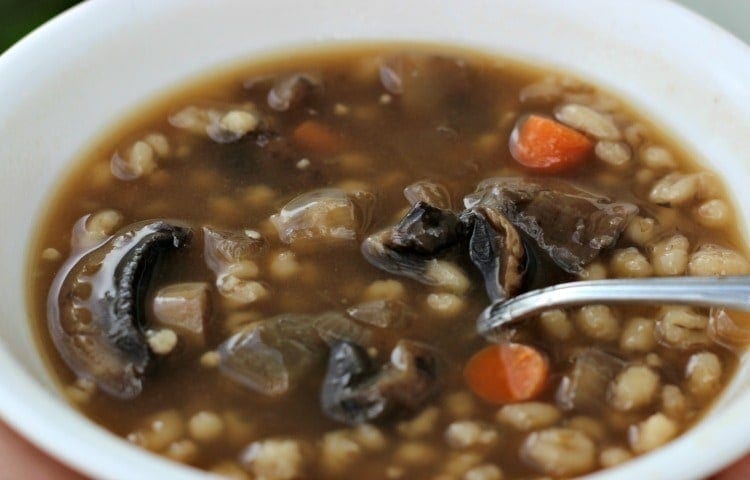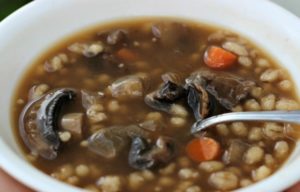 I have never tried pumpkin soup but I will have to try this recipe!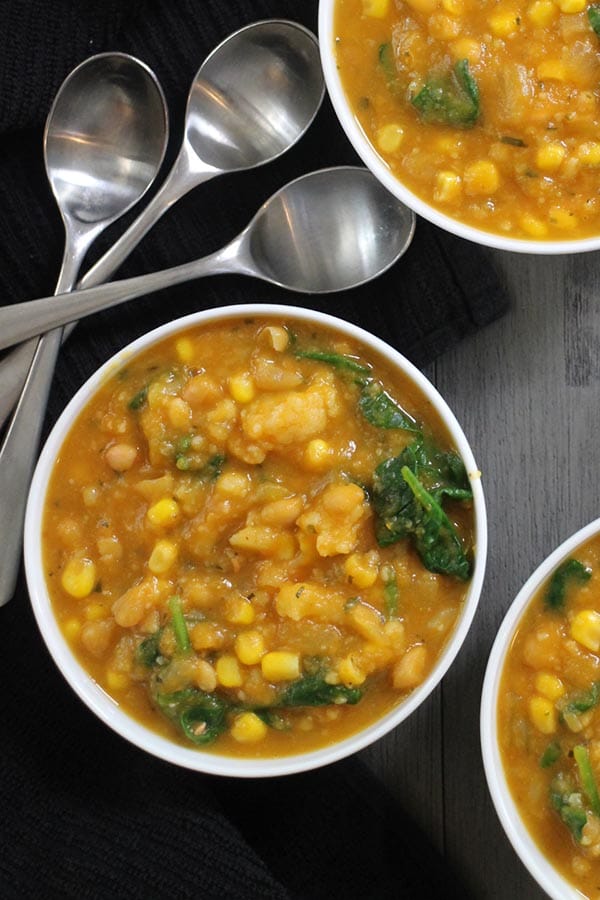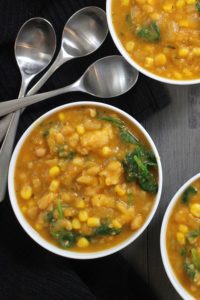 I have never had black bean soup but I am going to have to try it now !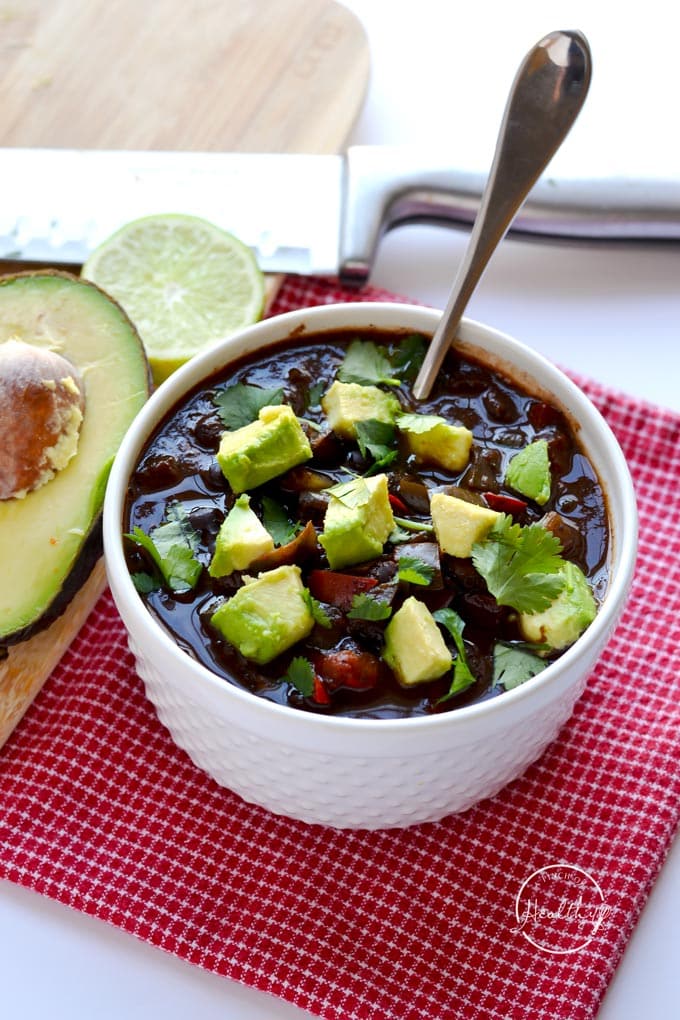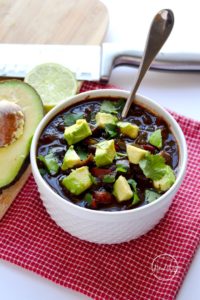 This is a great soup to use up in season vegetables and things from your garden.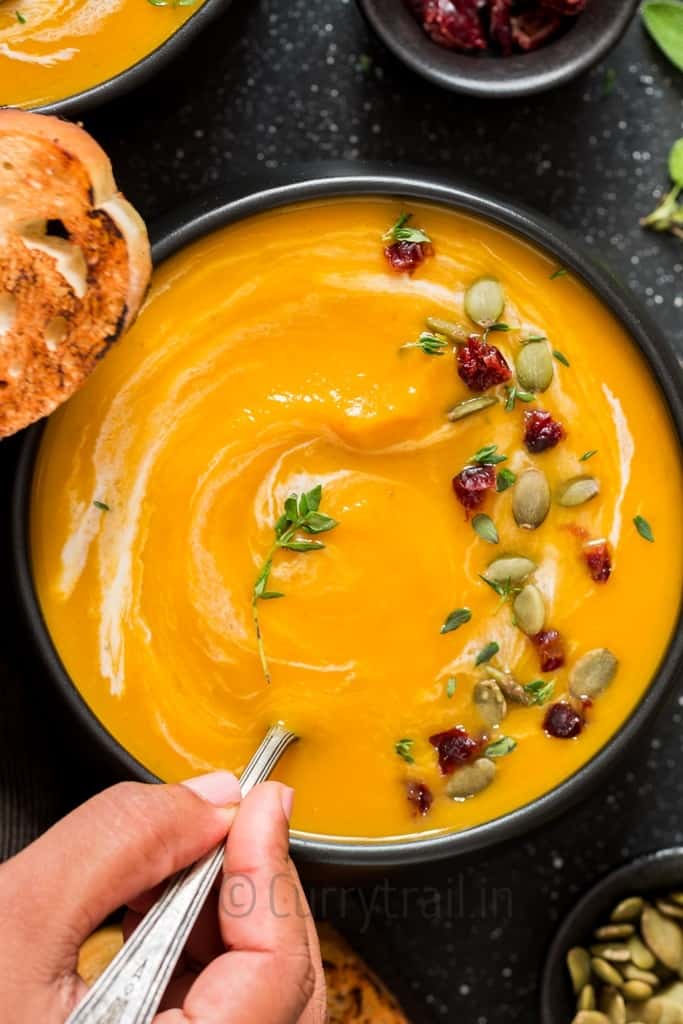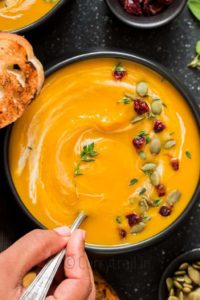 Sweat Potato, Chickpea, & Red Lentil Soup
This is an easy soup to get a variety of vegetables in your family!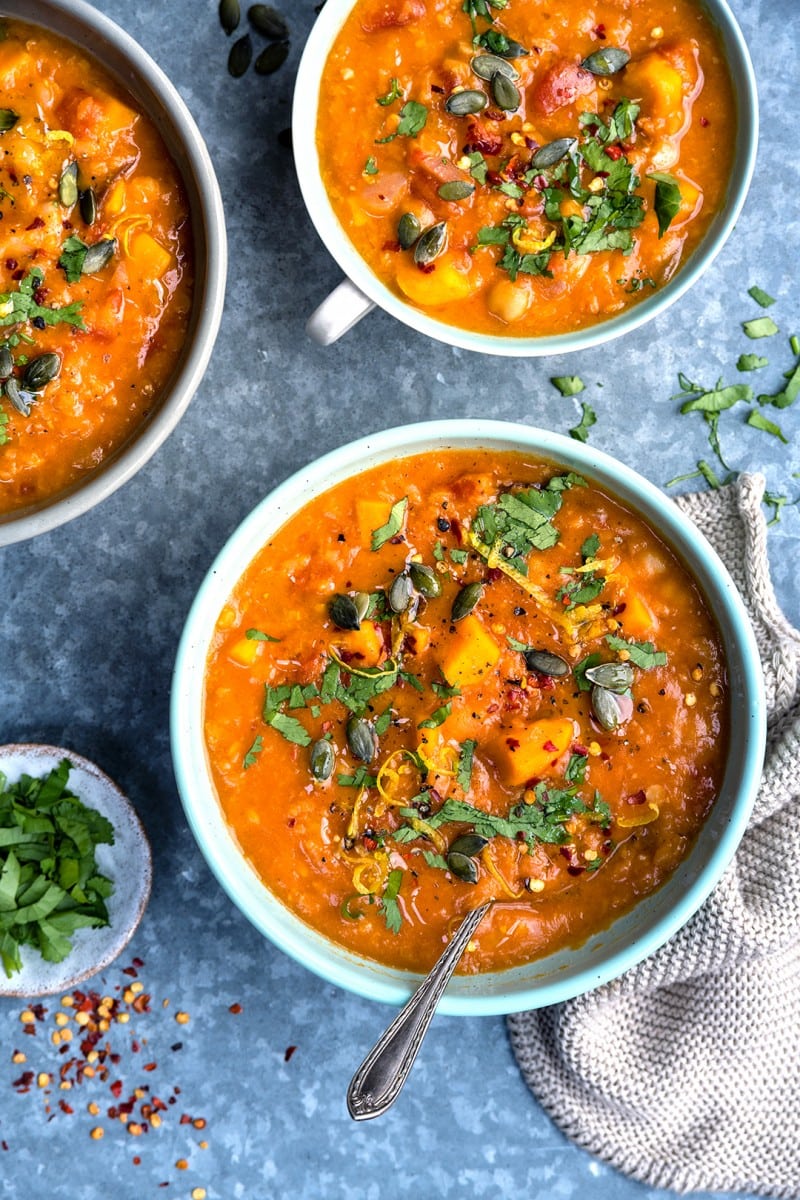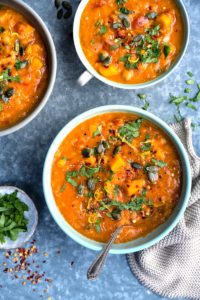 Lentils are a versatile ingredient and this soup is simple and easy to make.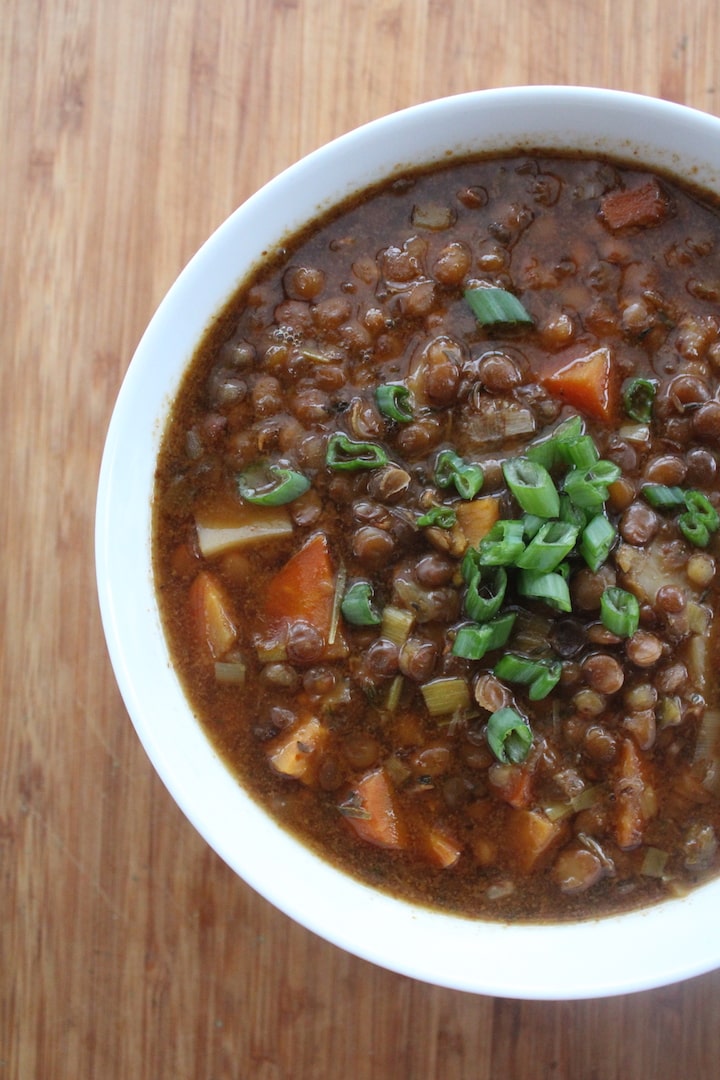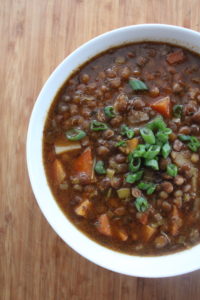 This is a different version of lentil soup. It is easy and yummy.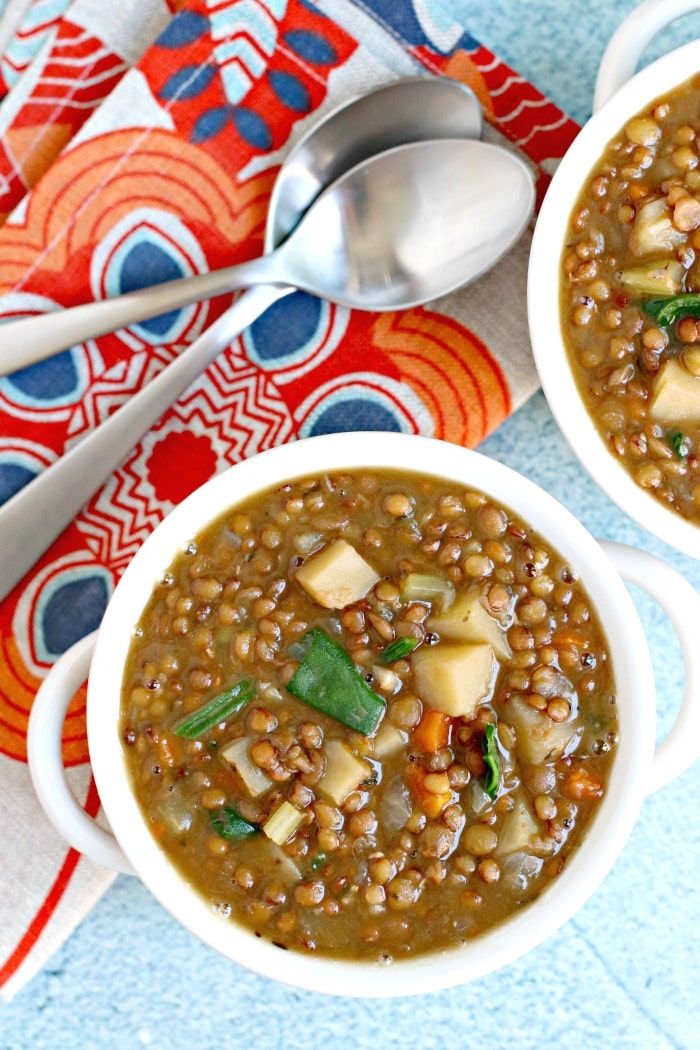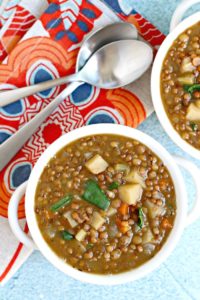 Lentils are very versatile and there are a lot of different recipes for them. Here is another yummy lentil soup recipe to try!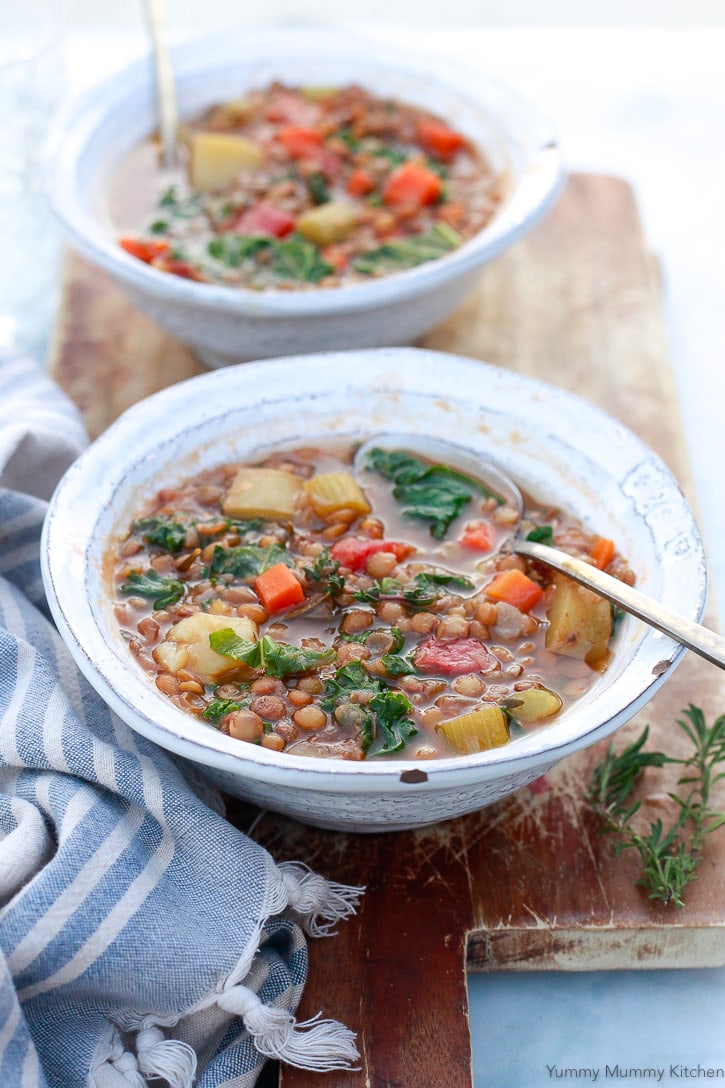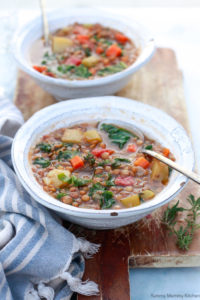 Moroccan Carrot and Red Lentil Soup
This soup is creamy and full of different flavors. Plus it's healthy and budget friendly.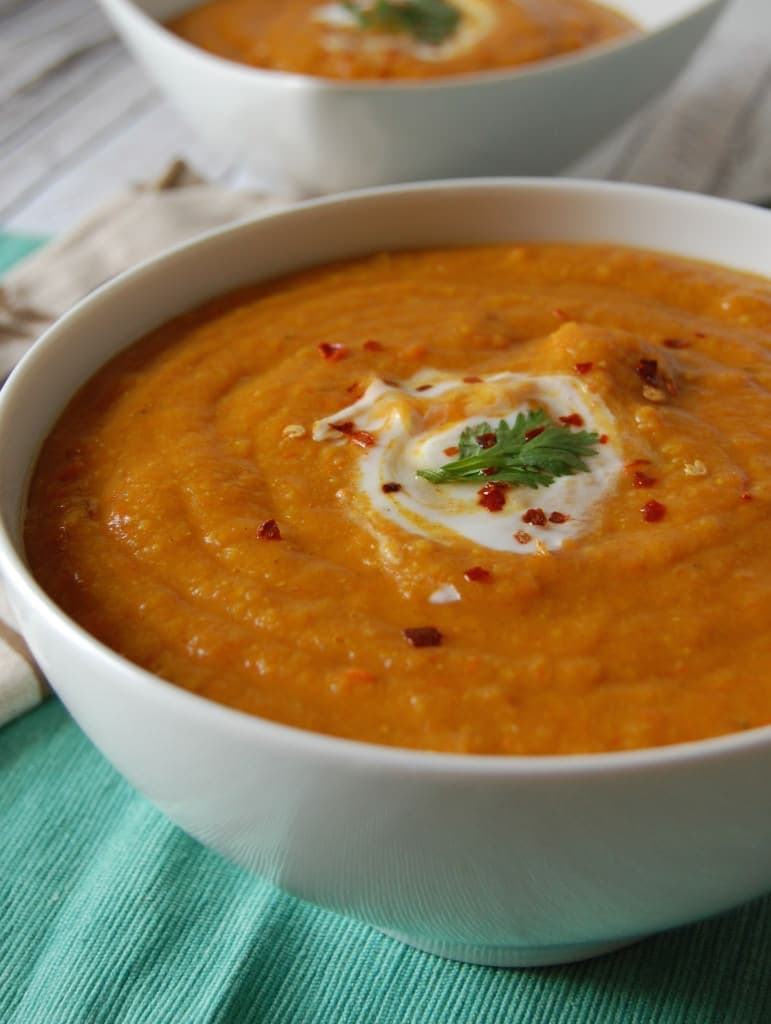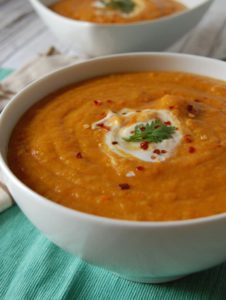 Drinks
This sweet green tea recipe is simple and makes a ton. You can store it in the fridge for quite a long time.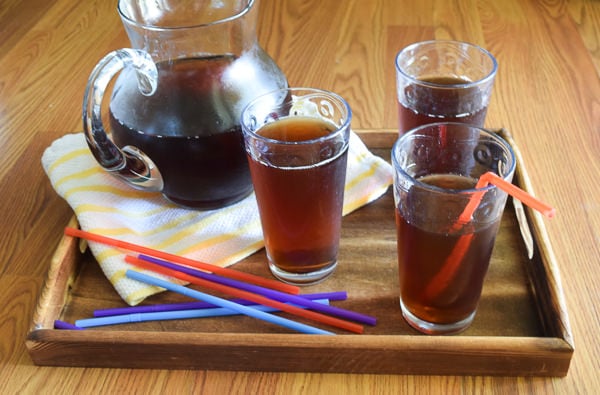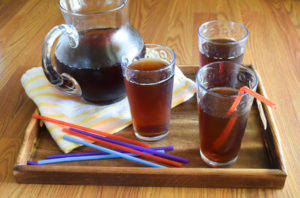 I have never thought about putting apples in my tea but I am going to have to try this this fall.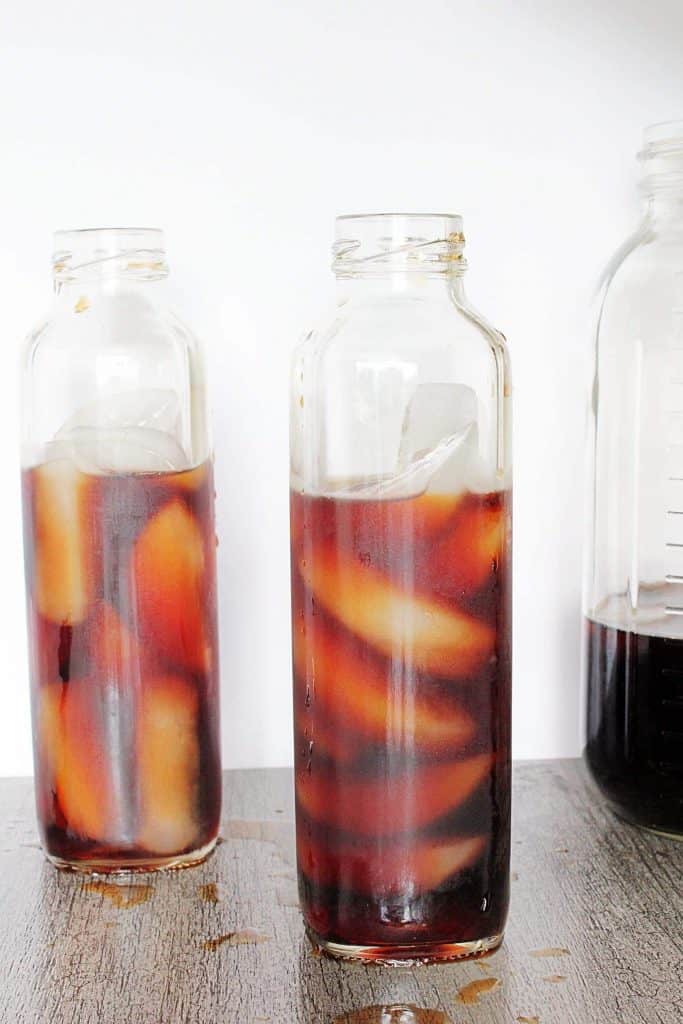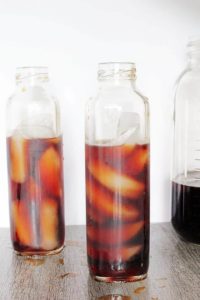 Desserts
Tapioca Pudding with Blueberries
This sweet version of tapioca pudding will be your new favorite way to make it.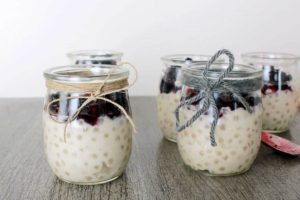 I hope you try and love some of these recipes. This should give you plenty of recipes for at least a month or two. I realize you probably won't want to try them all but even a fraction of them will have you set on meal planning for quite awhile.
Meal planning saves so much money and with an Instant Pot, you save a ton of time as well. It makes life easier when you are busy with a million kid activities every week. It has you covered even when you forget to set out dinner or are running late. There are no excuses when you own an Instant Pot.
Enjoy and happy cooking!
Don't forget to save this for later on Pinterest!