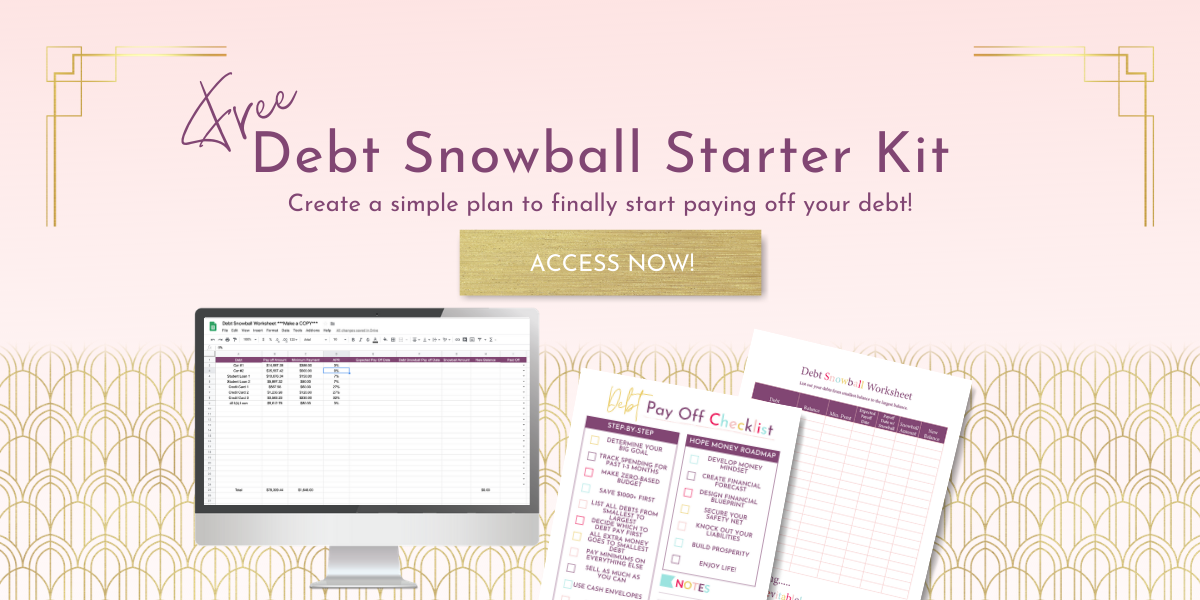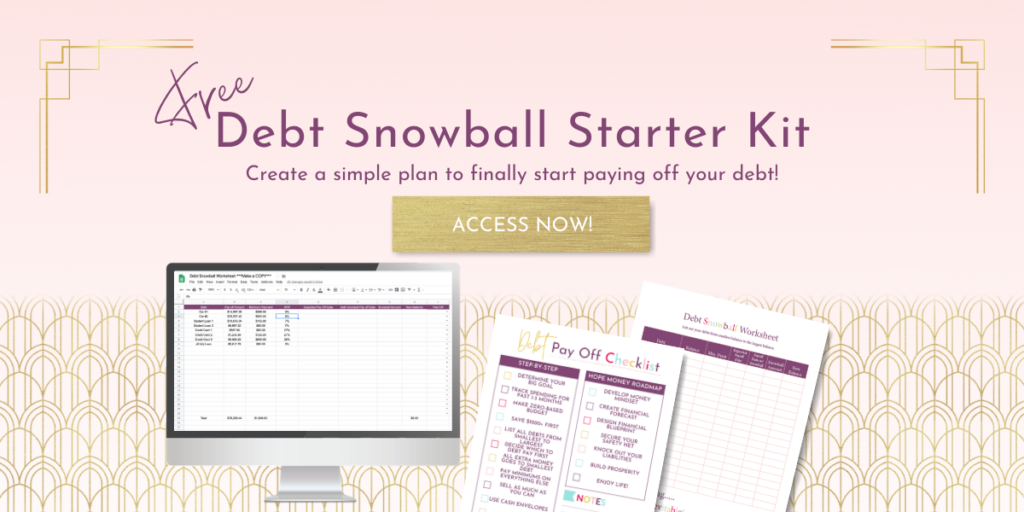 The next debt payoff story is with Fo Alexander. She and her husband paid off $47,000 in just 6 months! Fo explains how she went about conquering student loan debt.
How inspiring!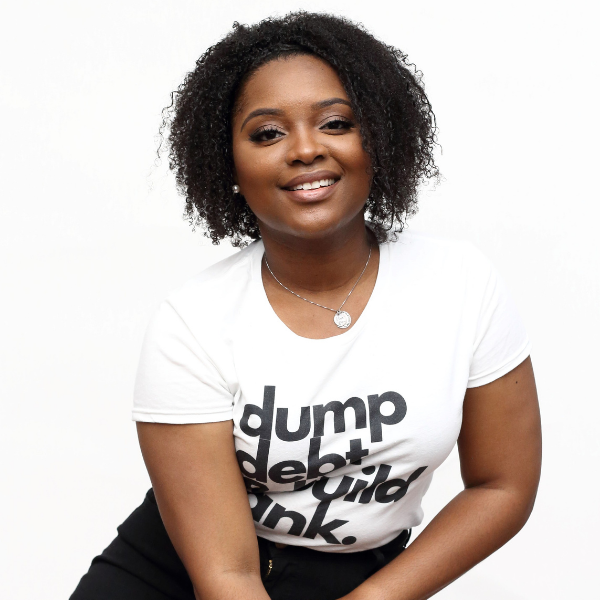 My story is just like the millions of Americans who are ridden with student loan debt.
I was told that I needed to go to college so that I could get a good paying job and live the American dream.
Well, the caveat to that advice is that the path to this American dream is paved with mounds of student loan debt. In my case, it was $78,000.
Although, I'll admit that about $54,000 of that debt was my own attempt to defer adulthood by going to graduate school.
Nonetheless, at 17 years old, I was oblivious to the financial journey that was ahead of me.
Here's my story…
How I got into student loan debt
Growing up, college was an expectation and not an option.
Despite the fact that my father was in the military, enlisting was never something that he promoted or endorsed. So, off to college it was.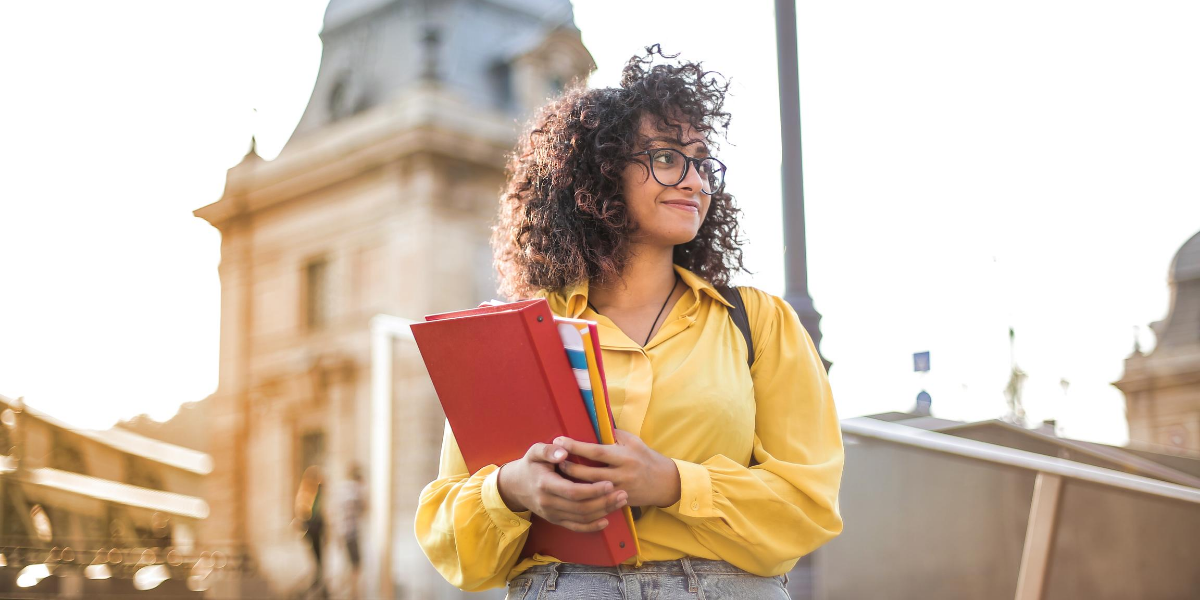 As a child, my parents recognized that I was mathematically and mechanically inclined, so they put me in engineering camps to foster my interests. By the time I was 12, I knew that I was going to college to become a mechanical engineer.
When the time came to apply for school, I had already managed to secure several academic scholarships. However, they weren't enough to cover the full cost of my education.
I didn't qualify for financial aid, so what my parents didn't pay out of pocket was covered by student loans.
After four years of undergraduate school and one year of graduate school, I had accumulated over $78,000 in student loans.
Learning how to manage my money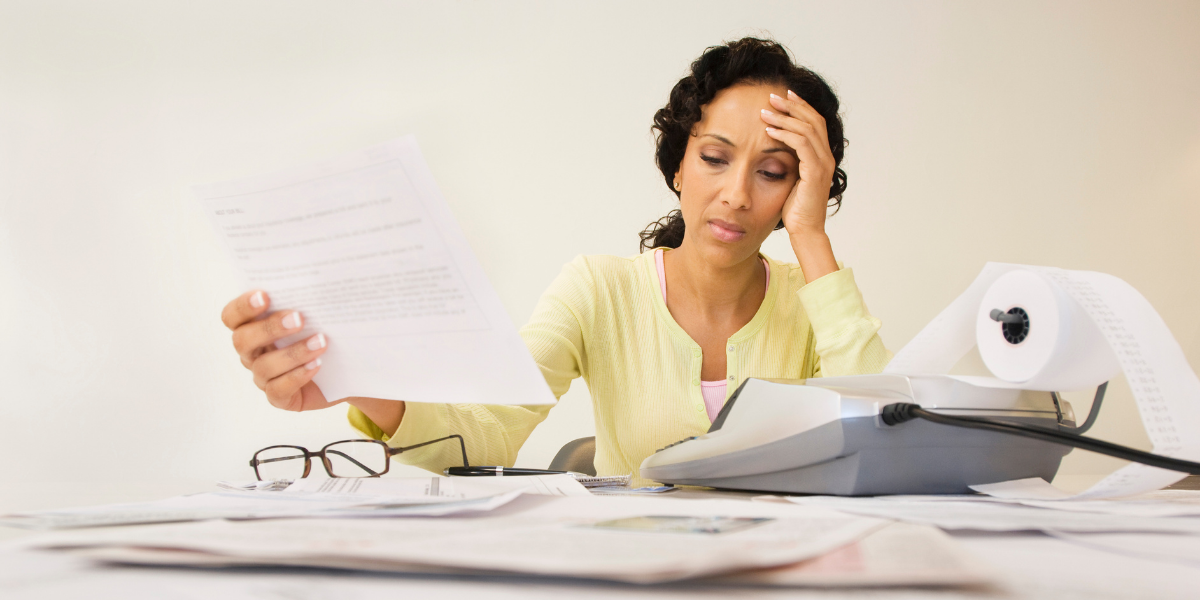 Although I graduated during the timeframe of the Great Recession, I still managed to land a job before graduating.
I started my career making $65,000. But despite earning well above the median household income during that time period, I still lived paycheck to paycheck.
The majority of my income went into paying for housing in a high cost of living area and, you guessed it, my student loan debt.
I knew that my income could go much further, but I would need to learn how to manage my finances better.
I admittedly didn't know much about managing money, let alone budgeting. So after being introduced to a financial advisor through my job, I enrolled as a client.
My expectation was that I'd learn how to budget, we'd create a debt payoff and savings plan, and that I'd learn how to invest.
Well, those expectations weren't met. At the end of it all, I was still in debt with no money saved and not a cent invested.
That experience taught me that learning how to manage my finances was my responsibility. I had to educate myself and not rely on anyone else.
Conquering Student Loan Debt: Starting My Debt Payoff Journey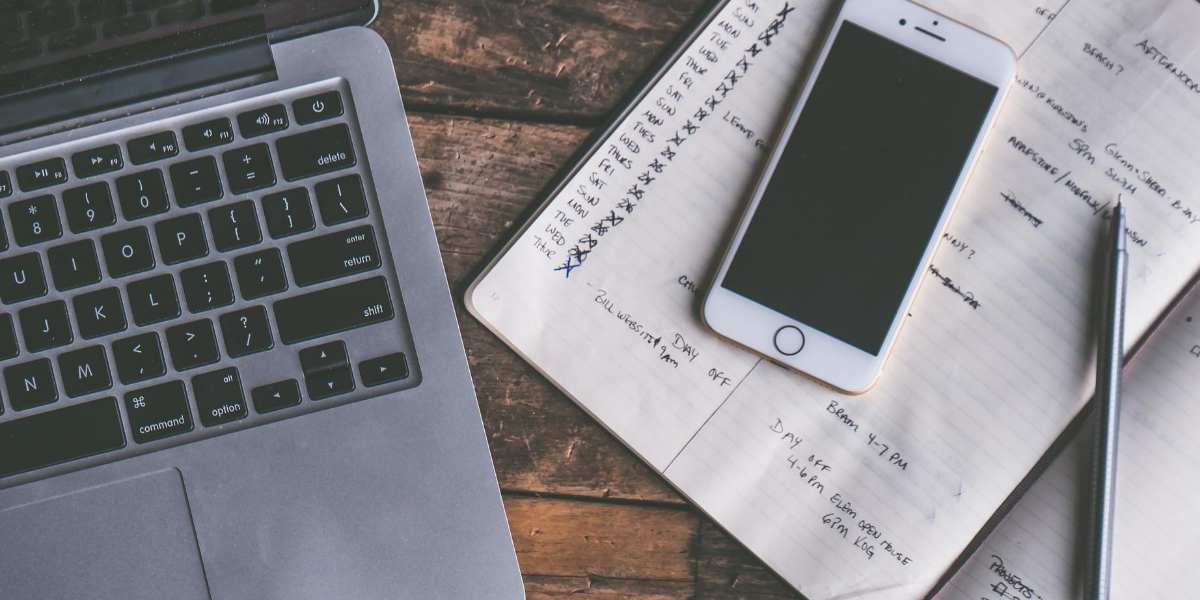 My failed attempt at getting help from a financial advisor led me to personal finance books and videos.
I began to at least put money aside in savings and I called my lenders to reduce my monthly payments.
Around this time I had my first introduction to Dave Ramsey and the concept of becoming debt free.
I witnessed families in my local church paying off mortgages with the help of Financial Peace University. Nonetheless, I didn't think that the program applied to me since I just had student loans.
Afterall, student loans were normal.
A few years later, I began dating my now husband. To my surprise, he shared that he was completely debt free.
He too had found Dave Ramsey, although much sooner than I. Having read the Total Money Makeover in college, he saved up money from his internships and paid his loans off in full after their deferment.
He recommended the book, which I read in a matter of two days. By the third day, I cleared out my saving down to $1,000 and put every spare dime toward my debt.
December 2013 was the genesis of my debt payoff journey using the debt snowball method.
Getting serious about paying off debt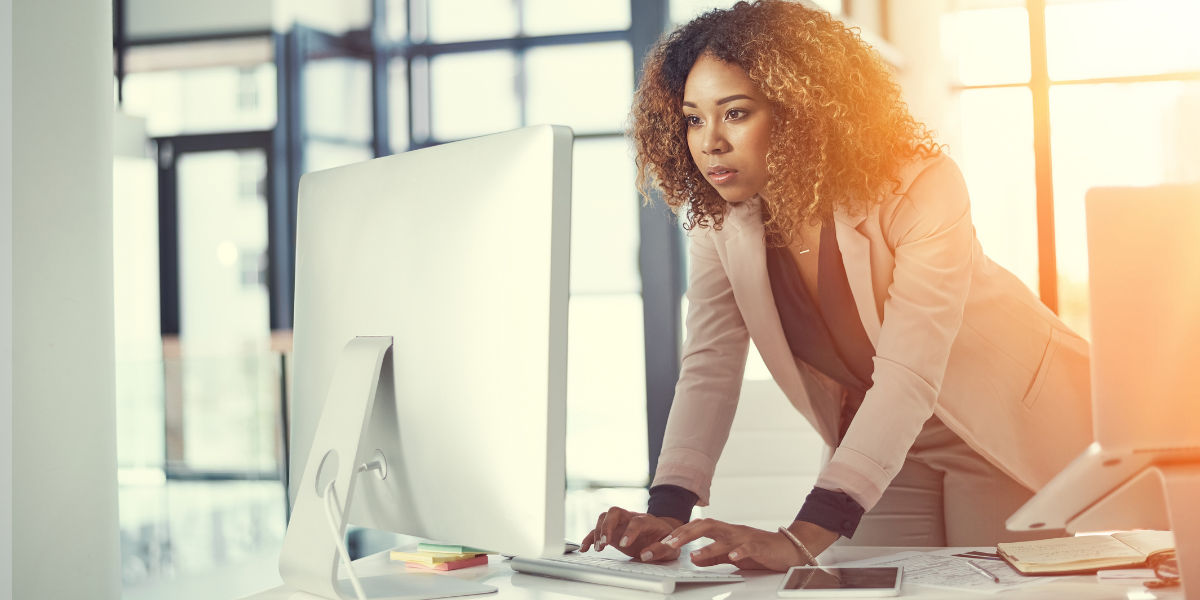 As if clearing out my savings account wasn't significant enough, I went to even greater measures to accelerate my debt pay off.
Here are a few things that I did.
Paused my retirement savings
I knew that I needed to increase my income to help pay off my debt faster. One of the easiest ways to do that was to pause my retirement savings. Fortunately, my company still contributed to my savings, so I wasn't completely losing out on this benefit.
I knew that this would only be temporary and that I could make up my retirement savings by aggressively saving later on.
Sold items out of my closet
After getting on a zero-based budget, I quickly realized that I had a significant amount of income tied up in clothes and shoes that often went unused.
So instead of allowing them to continue to collect dust, I sold them on Instagram and Facebook. This not only gave me some extra income to put toward debt, but it sparked my interest in making money online.
Learned to DIY
During this time, YouTube was becoming a popular platform for learning how to DIY things. I turned to YouTube to learn how to do my own hair, nails, and makeup.
Learning these skills allowed me to cut expenses in the personal care budget category and put it toward my debt instead.
Downsized my living
This was by far the most significant change that I made to get out of debt.
At this point, I had already moved to a lower cost of living area, but was still paying a lot in rent. I decided to save on costs by downsizing into a smaller apartment that cost less. I used the savings to make additional payments on my loans.
By implementing these strategies I was able to pay off the first $24,000 of my debt in just over a year. This left me with the remaining $54,000 from my year of graduate school.
Slowing down my debt snowball
No debt payoff journey is without a few hiccups. My story is not exempt.
Shortly after paying off my undergraduate student loans, my husband and I got engaged. Not wanting to get in debt, I slowed down my debt snowball to help cash flow our wedding.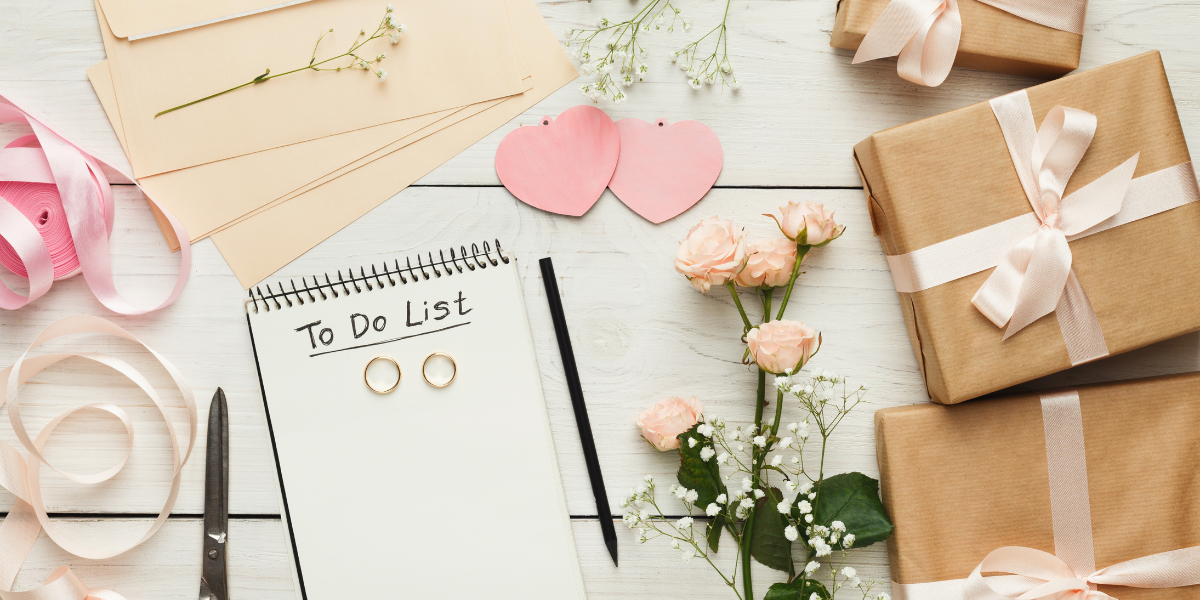 This took a year away from aggressively paying off my debt to ensure that we didn't dig the hole deeper.
During this time, my husband and I also started planning our family budget and how we would tackle the debt together once married.
Learning to budget as a couple was one of the best things that we could have done ahead of our marriage. We were able to create a plan for our money and take away half the battle in marriage—money.
Paying off $47,000 in six months
After getting married, we started aggressively attacking my student loan debt together.
It's important to acknowledge the fact that my husband took the debt on as his own the moment that we said, "I do."
That resolve to work together was the first step in conquering the remaining debt so quickly.
Conquering Student Loan Debt – How We Did It
Here's what we did to get rid of the debt, once and for all.
We combined finances
We made an intentional decision to combine all of our assets once we got married. Every bank account, vehicle, and other tangible assets became jointly owned. By putting our money together, we were able to put significantly more money toward the debt than either of us could have done alone.
Created a debt payoff plan
Our plan for paying off the remaining debt was strategic. We created our own debt payoff calculator to track our progress toward the goal. Visually seeing how we were progressing gave us the motivation to pay off the debt quicker.
We used windfalls of money toward the debt
We were blessed to receive bonuses and raises during our first few months of marriage. Instead of using the money to fund a shopping spree, we put it all toward the debt. This made a significant dent that allowed us to progress faster.
We didn't increase our lifestyle
We ditched the new house, picket fence, and cars that they tell newlyweds to buy in favor of a below market rate apartment and furniture from college. We also said goodbye to eating out and traveling and used the money to pay off the loans instead.
Becoming debt free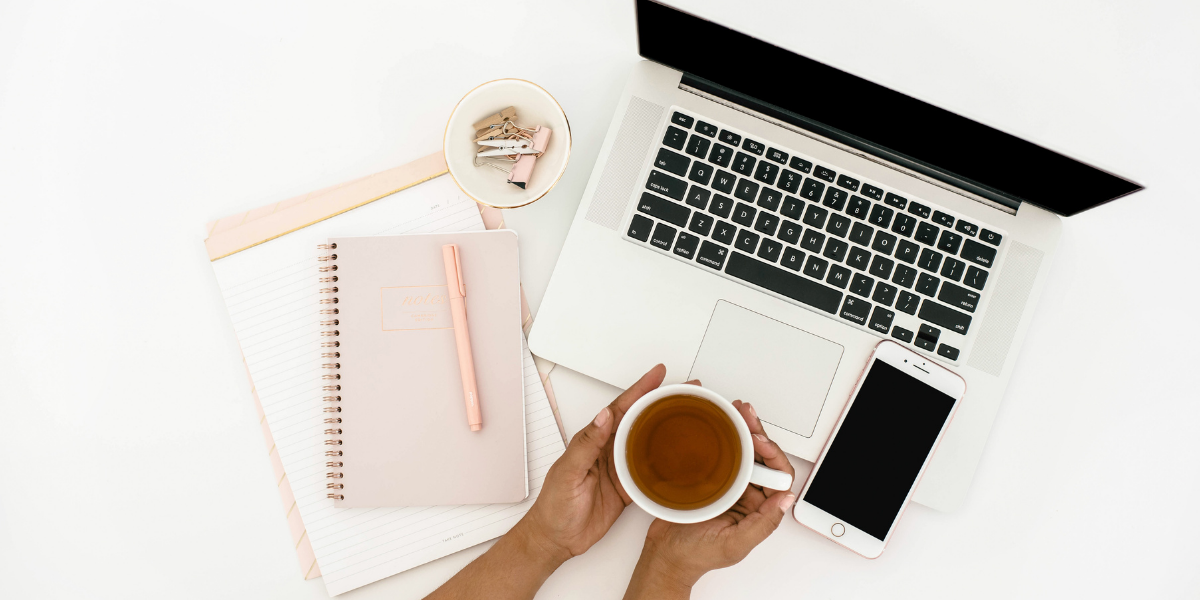 After less than 3 years of working toward becoming debt free, it finally happened in October 2016. Six months into our marriage, my husband and I were completely debt free!
The freedom that comes with paying off debt is something that is truly indescribable. I finally knew what it was like to not owe anyone anything.
Once we became debt free, we finished funding our emergency fund and started saving for a house. Although we did take out a mortgage, we're on track to pay off our home in 5 years.
Now we get to leave a legacy for our daughter. She won't have to worry about student loans or getting into debt. We've done the work so that her journey can be a little bit easier.
Final Thoughts on paying off student loan debt
I hope that my story shows that conquering student loan debt is truly possible. You don't have to stay in bondage to debt. 
With the right tools, and more importantly, determination, you can accomplish your goal of becoming debt free.
Bio: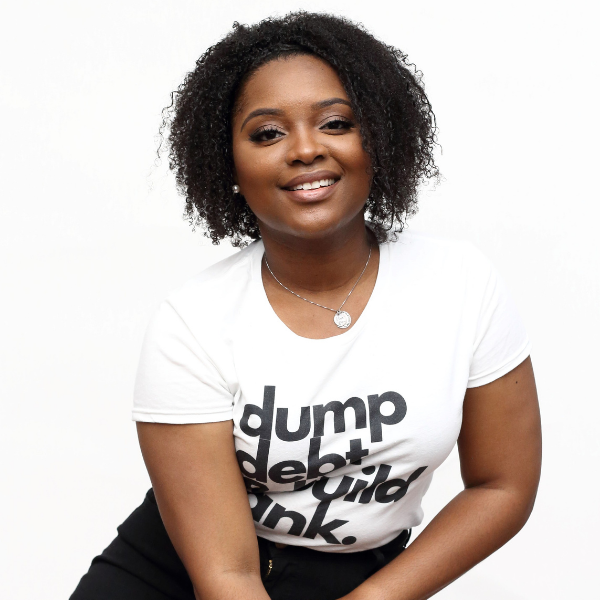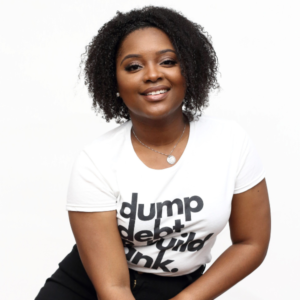 Fo Alexander is a certified financial educator with a passion for helping women dump debt & build bank® to create the life that they want. She has been featured in Yahoo Finance, MSN Money, the LA Times, and more! Fo is founder of the Mama & Money blog and the Girl Talk with Fo podcast.