My next post is a guest post from R.J. Weiss from The Ways to Wealth. He lays out his 7 tips for budgeting with your spouse so you can avoid the fights and achieve your bigger goals.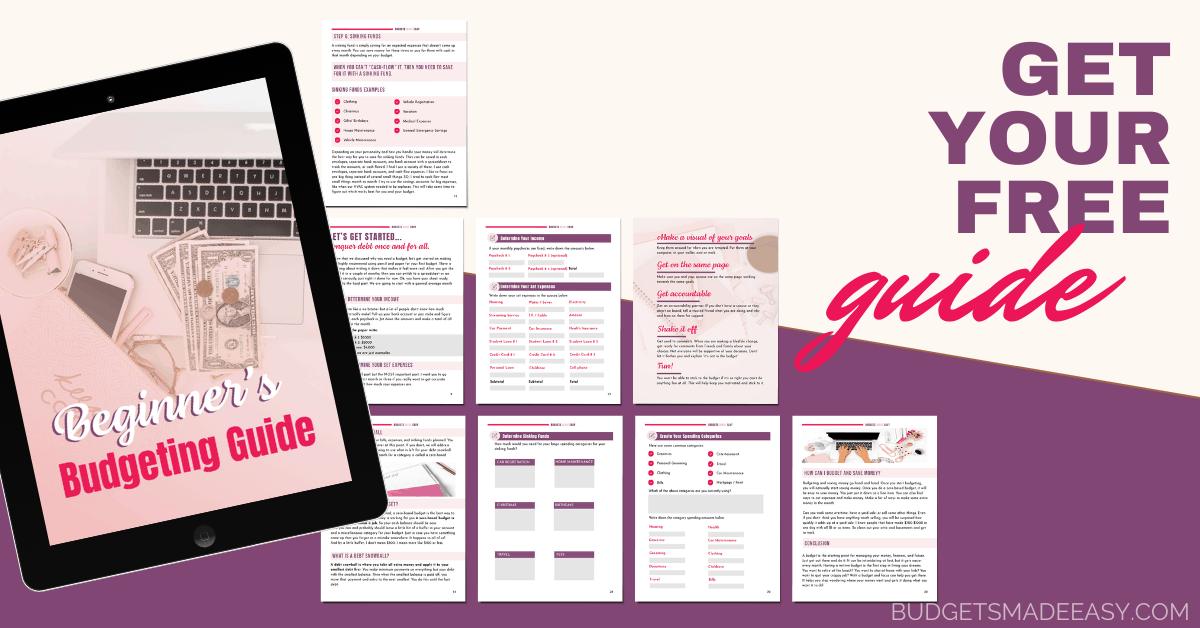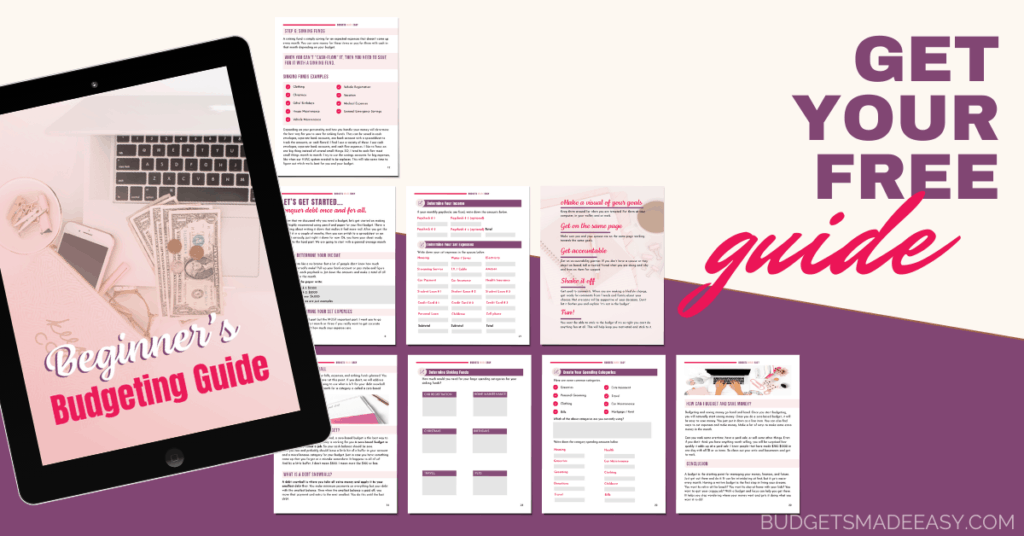 The mismanagement of money can put a lot of stress on a relationship. In fact, most studies show that money is among the leading causes of divorce.
What makes managing money in a relationship so hard is that there's no sure-fire system for success. What works for some couples doesn't work for others. Different personal money beliefs — many derived from early childhood — can make it seem like you're speaking a different language whenever money is discussed.
And this causes many couples to give up almost entirely.
Unfortunately, sweeping your financial issues under the rug makes them compound. And just as the power of compound interest can make you very wealthy, negative financial problems that compound over time are just as powerful.
What I've come to learn in my 10 years of marriage, as well as in my role as a CFP®, is that there are a few principles to managing money as a couple that do work.
While I wish there was a perfect formula, the seven best practices listed below have helped me and others achieve a certain degree of financial harmony in our relationships.
7 Budgeting Tips for Couples
#1 — Work As a Team
Looking back at one of our first financial meetings with my wife (more on this to come), there was a whiteboard, diagrams, charts, compound interest calculations, and predetermined budget categories. Of course, this was all prepared by me, without even once asking my wife about her goals or priorities.
Here's the thing: as a CFP® whose idea of a good time is reading a personal finance book, I knew what I wanted my life to look like financially. I knew the power of compound interest, what a Roth IRA was, and I had a plan for paying off our student loans.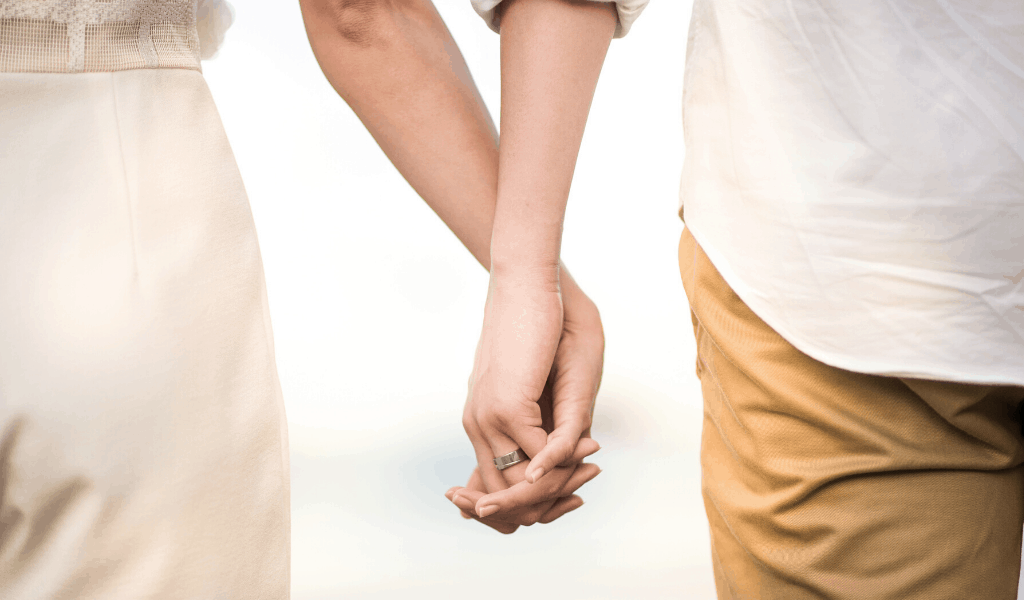 At the time, my wife had just finished her professional degree and was getting her first few paychecks. She had spent the last year working 70-hour weeks at a low-paid internship, where she'd barely had time to breathe. Needless to say, she didn't have such a clear vision of what she wanted our life to look like financially.
It's quite obvious to me now how wrong I was to start like this.
Managing your family's finances is something that needs to be done as a team. Whether you decide to split or combine your finances, pay down debt or invest, save for retirement or save a house, decisions like these need to be made together.
#2 — Expect the Unexpected
Budgeting is a skill. And just like every other skill, there's a learning curve to become proficient.
Yet, when it comes to budgeting, we often expect everything to be perfect from the start; we expect everything to go exactly as we said it would. And if it doesn't, we quit after a month.
But as most people who have tried to budget can attest, that's rarely the case. At the end of the month, your budget will probably look a lot different than you planned.
This is where it's important not to point fingers. There's no need to blame anyone.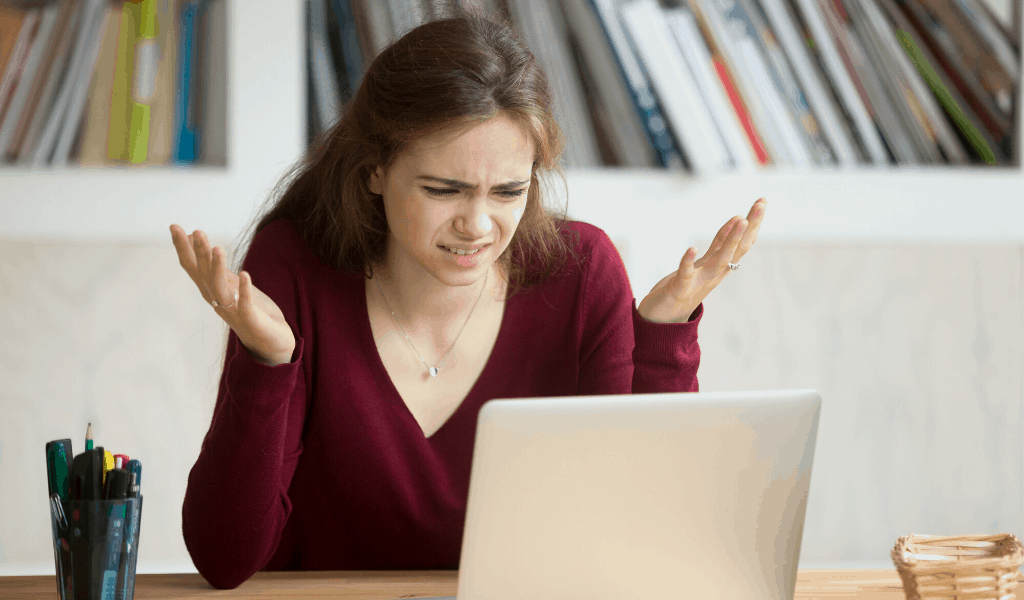 The best thing you can do is learn from your mistakes. Understand where things went wrong, and then develop a plan to overcome those errors.
It took years for my wife and me to develop a plan that worked for both of us. And it's still a work in progress, as our lives and goals continue to change. If there's a mistake to be made, we have made it.
But one thing we haven't done is quit. We continue to have monthly financial meetings to discuss what's going wrong and how to fix it.
#3 — Have a Plan For the Unexpected
When you're budgeting as a couple, not only are you trying to optimize for your long-term financial future, you're striving to create financial harmony within your marriage. Ideally, you want to use money to improve, not subtract from, your relationship.
But bad things are bound to happen — from an unexpected car repair to something more serious, such as a job loss.
Potentially catastrophic financial events like a job loss are why having a solid emergency fund is essential. But hopefully, events like these will be rare in your life.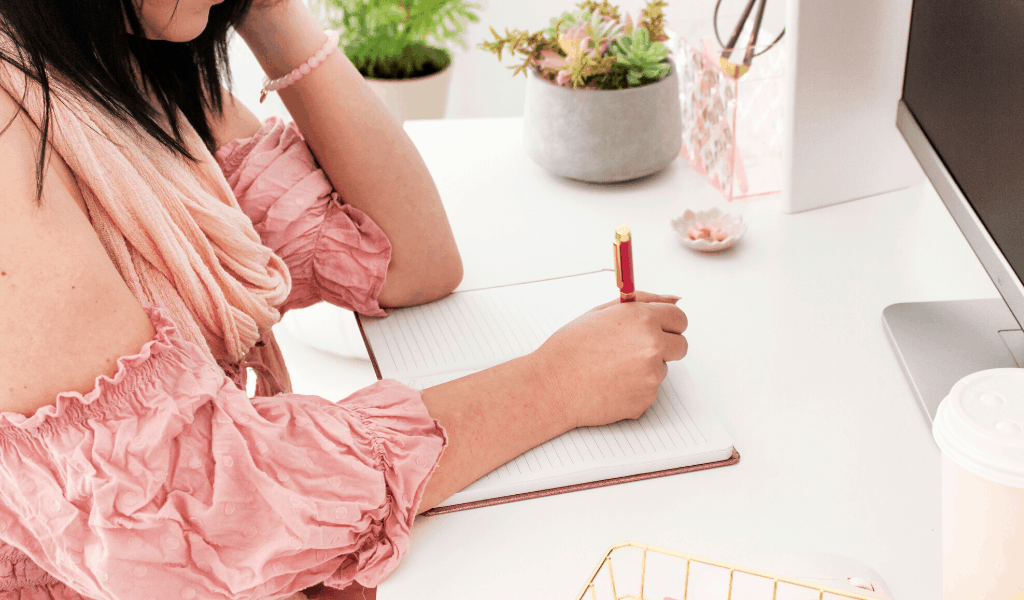 What tends to be more common is the $50 or so you went over budget eating out (because, hey, you couldn't skip a night hanging with old friends) or the $250 you forgot to account for in this month's budget to cover your quarterly car insurance payment.
When there's no wiggle room in your budget and these things happen, it creates stress. And since mistakes like these happen quite frequently, they can create a constant stream of stress that starts to seep into other areas of the relationship.
It's for this reason that you should not only expect the unexpected, but proactively plan for it.
That's why I love the idea of creating a budget category that covers you for these mistakes. The folks over at YNAB call this the "Stuff I Forgot" budgeting category, and I think that perfectly encapsulates what you're looking to do here.
#4 — Minimize Decisions
In psychology, it's well documented that our ability to make good decisions deteriorates as the number of decisions we have to make increases. This principle is known as decision fatigue.
When it comes to our finances, we make hundreds of decisions every month that impact our budget — from the small stuff like what to order for lunch to bigger things like how much of our income to set aside for saving and investment.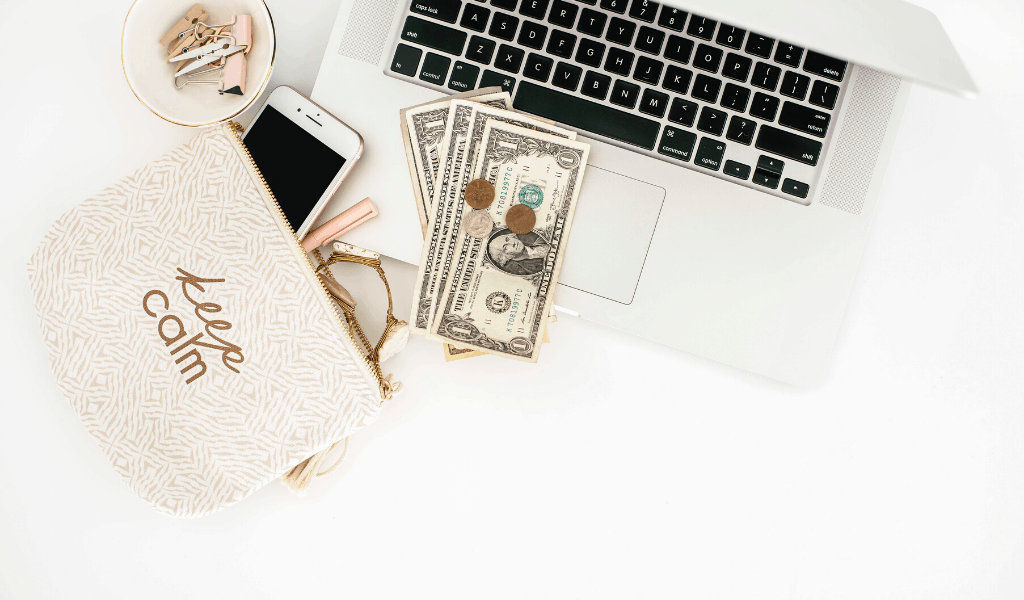 It's impossible to get every one of these hundreds of decisions right.
What we can do is choose which ones to focus on; to zero in on the handful of vital decisions that matter the most. This helps you achieve meaningful goals while also avoiding the petty arguments that tend to make a mountain out of a molehill.
When we first started budgeting, we leaned on the traditional method: these are the budgeting categories and this is how much we can spend in each category. Today, our system is a lot simpler. Our goal is to save a certain percentage of our income (i.e., we're paying ourselves first), and we don't worry so much about what we spend in each category.
It did take us a while to get to that point. And looking back, the traditional method of budgeting allowed us to build good habits and get on the same page about what we should and shouldn't be spending our money on (remember, budgeting is a skill). Today, we make significantly fewer decisions. And this, in turn, makes managing our finances a lot easier.
#5 — Have a Monthly Financial Meeting
If there's one ritual that I'm grateful my wife and I have maintained over the years, it's our monthly financial meetings.
On the micro level, this allows us to review what we earned and spent, and to talk about upcoming expenses. And we've made it a habit to track our net worth inside of a spreadsheet every few months.
On the macro level, many important decisions have been made at these meetings: How to afford for me to leave a good job to build The Ways To Wealth; how to afford for my wife to stay at home full-time with the kids; and, on the fun side of things, how to allocate our travel rewards.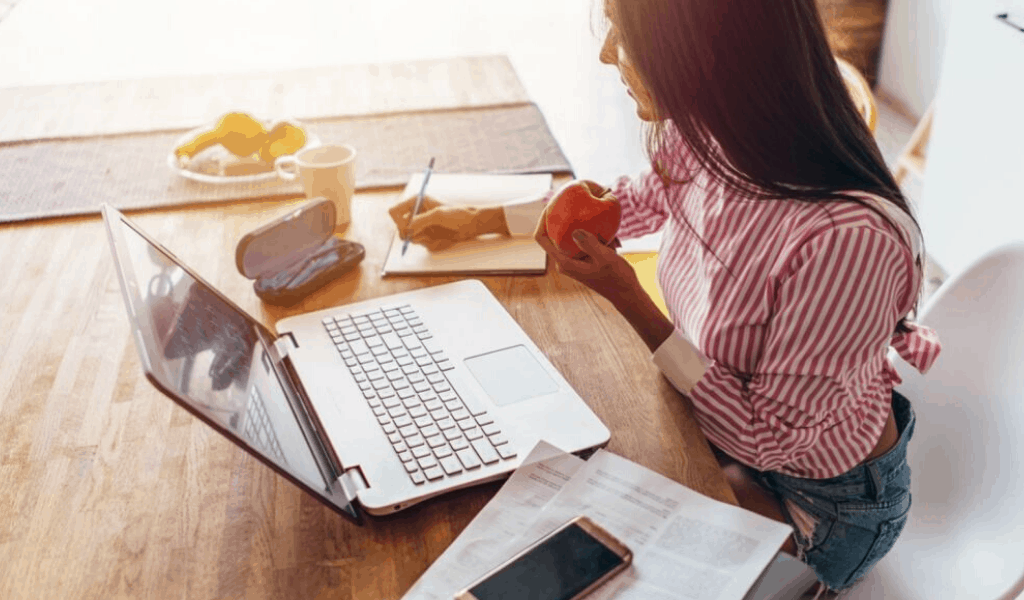 What your monthly financial meetings will look like will depends on where you're at today. If you're just starting out budgeting, it's a great time to learn about your spouse's values surrounding money. For those who have been together for a while, financial meetings may be more technical, focusing on things like investment strategy and retirement planning.
Wherever you are today, there are a few tips that can help make these meetings fun and sustainable over time.
Have a shared goal.

Work as a team to come up with a goal that excites you both.

Dave Ramsey's baby-steps

are a good framework to follow for what to focus on. I've also found it very motivating to have a reward that you both look forward to, even if it's small like treating yourself to a cheap date after hitting your emergency fund goal.

Show some progress

. Whatever your goal is, have a way to track your progress. We've always calculated our net worth together, even when it was a lot smaller. Having something to track, ideally where we can see progress, made the financial meetings much more enjoyable.

Be in a good mood

. Don't have your monthly budget meetings on a Thursday, when you're exhausted after a long week at work. Schedule them for when you're both at your best.
#6 — Be Open About Your Own Wants
Diets based on deprivation don't work. And neither do budgets. That's why it's important to be open with your spouse about what you actually want.
If something is important to you, say it. And just as importantly, encourage your spouse to tell you what's important to them. If both of you feel like you're depriving yourself, you'll fail.
Personally, we've found it helpful to create individual discretionary spending accounts. These are accounts where we can spend as we please without judgment. Whether that's a night out with friends, clothes, a Hulu subscription just to watch the one show only you like, or an $8 coffee — so be it.
The big caveat here is that this spending must still be within your budget. A want should never justify spending more than you earn.
#7 — Learn Together
One strategy that can help you and your spouse stay on the same page is to learn together. This could entail reading a book together, listening to the same podcast, or joining a local class.
As Ashley has written about, getting her husband to listen to Dave Ramsey's podcast was a big turning point in their family's finances.
Early on in our relationship, we read Your Money or Your Life together, which helped us get on the same page about what we wanted our future to look like.
Actions like this laid a foundation for what we believe in today. We've never had to fight about one of us buying a $60,000 car with debt, because it's something we both believe is absurd.
Final Thoughts on Budgeting as a Couple
Was figuring out a system that worked for us easy? I wouldn't say so. We both had to do a lot of learning.
But was it worth it? Most definitely, the answer is "yes."
Budgeting well is a hard skill to learn. But, as it has so many impacts on your quality of life and relationship, it's one that's important to commit to mastering.
I hope these tips help guide you there.
About R.J. Weiss:
R.J. Weiss is the founder and editor of The Ways To Wealth, a Certified Financial Planner™, husband and father of three. He's spent the last 10+ years writing about personal finance and has been featured in Forbes, Bloomberg, MSN Money, and other publications.