In the past couple of years, I have quickly realized I am no longer in my 20s. When I was in my 20s, it seemed like I would live forever. Once I hit 30, I realized I was middle aged or at least very close to it. I don't think it really hit me until I was 31 years old. I now realize why they call it a "mid-life crisis". I am hopefully not really at the middle of my life but you never really know. I have always lived by the ideal that when it's your time to go, it's your time to go. However, for some reason, being in my thirties has made me think about death more than before.
This post contains affiliate links. This means if you make a purchase after clicking the links, I will receive a small commission that helps support my small business. See my Disclaimer and Privacy Policy for more information. 
Once I started thinking about my life, death, finances, and purpose of life in general, I started seeking out nonfiction books. Before this, I hated nonfiction and only read fiction novels. I just couldn't seem to get into nonfiction books before. I started feeling like I was searching for something and I found it in several books.
I wish I had more time to read because there are so many more nonfiction books I would like to read. Hopefully as the baby gets bigger and I get more efficient with my work, I will have time.
But for now, this is my list of the 5 Must Read Books that Completely Changed My Life.
Now that list contains books that changed my finances, relationships, and spiritual beliefs. This post I will just talk about the financial books that changed my finances.
The Books That Changed My Finances
Dave Ramsey
I have spoken before how much Dave Ramsey has changed my life. I have read several but not all of his books. I have loved some more than others but each one has it's purpose. Dave Ramsey has amassed a following based on his straight forward, no-nonsense, financial advice. His advice is common sense and has been proven by studies to be the most effective way to handle paying off debt and building wealth.
The Total Money Makeover by Dave Ramsey is what I would call his entry level book. This is the book to start with when learning what to do. This book tells you how to budget and the steps to building long-term wealth. This book outlines his 7 baby steps and what to do with each step.
When reading this book, please read the whole thing. Do not stop at the baby step you are currently on. I have lent this book to numerous friends and family and several people tell me they stop at where they are in the baby steps. It is a lot more motivating to read the stories of people further along in their journey.
I love this book so much that I am constantly giving it away.
Get your copy here: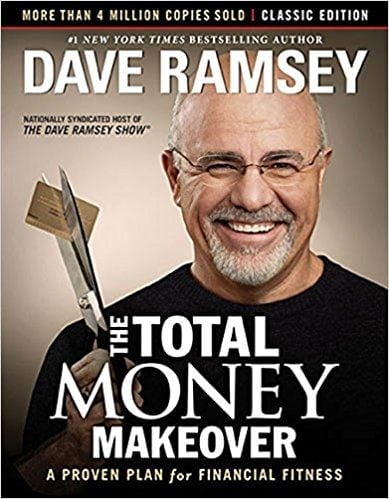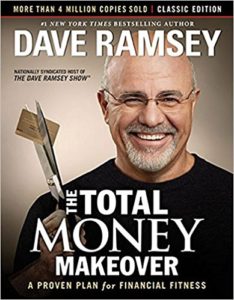 The Legacy Journey by Dave Ramsey should be read after The Total Money Makeover. This one is biblically based and more of the "why" of how to handle your finances. I loved this one more than his other books. The Total Money Makeover is the foundation but The Legacy Journey is building on the foundation.
This book really changed my beliefs about wealth and managing money. It also motivated me to make sure my affairs are in order for when I do pass. My will is done, I have plenty of life insurance, and my kids are set up for their future, all because of this book.
This book is Christian based. The Total Money Makeover touches on his religious beliefs but the concepts are for everyone. This book is really about the legacy you are leaving your kids based on the Bible. However, anyone can apply the concepts. It is worth reading even if you aren't a Christian.
Get your copy here: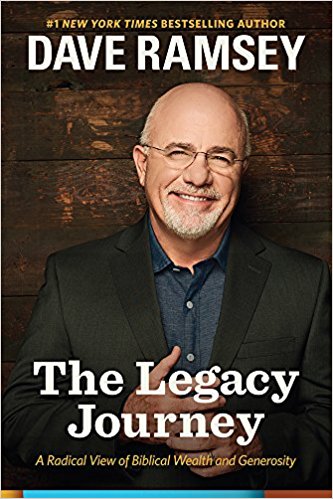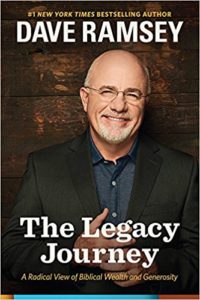 Retirement
Retire Inspired by Chris Hogan is a great book about saving for retirement. I enjoyed this book because he follows the Dave Ramsey principles and he really motivates you to save for retirement. His book is based on the belief that retirement is a financial number not an age. Which is so true! You can not afford to live on social security. It really isn't possible anymore. Well, maybe if you wait until 70 and get the full benefit AND your house is paid off AND you don't need or ever need medication, health insurance, or anything else in the future.
I didn't realize a lot of things about social security or medicare until I started talking about it with my grandma. She still has to pay for Medicare, which I didn't know. She also pays for a supplement and prescription plan. This is several hundred dollars a month on a social security income that would not even cover rent in this area.
You can not afford to ignore retirement or solely rely on social security.
Get your copy here: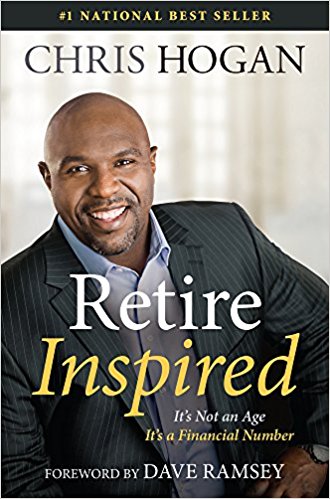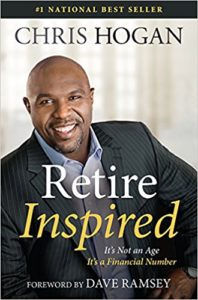 Motivation
More Than Just Making It is a great book by Erin Odom at The Humbled Homemaker. I have been a follower of hers for years. I love her compassion and willingness to share her financial journey.
In this book, she details how she felt when she needed food stamps. She shares her financial journey from being poor to now making a full-time income on her blog. She also shares ways to save and earn extra money. She displays grace and compassion that is sorely needed in this world. 
Get your copy here: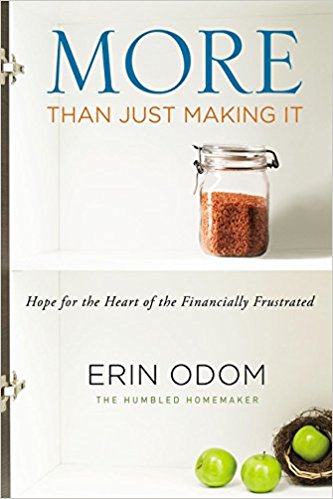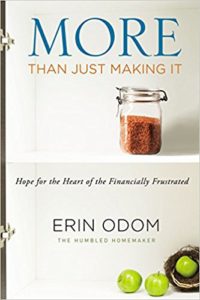 The Millionaire Next Door by Thomas Stanley and William Danko addresses common myths people belief about millionaires. This approach reminds me of Dave Ramsey in a lot of ways. A lot of people believe that millionaires live lavish lifestyles and live in mansions. This just isn't true. The people that do live like that are either in debt up to their eyeballs or are among the uber wealthy. There are more millionaires than people realize and they didn't get that way spending lavishly.
Get your copy here: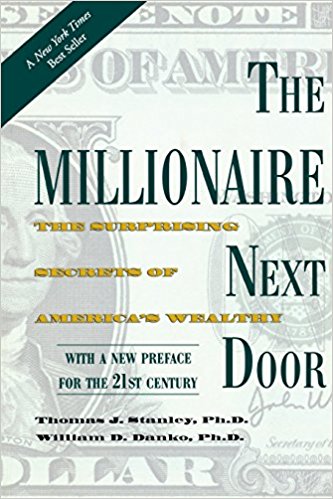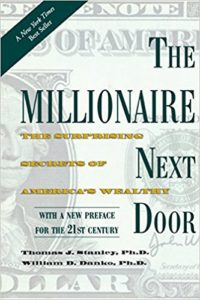 I hope these books will motivate you just as much as they have me. These books will help you make a budget, pay off debt, save for retirement and so much more! These books have changed my finances and changed our family tree.
I have been able to quit my job as a police officer, start my own business, and stay-at-home with my kids, all because of these books. I would not have been able or motivated to do any of that without reading these books.
I am now debt-free except my mortgage, have my emergency fund saved, saving for retirement and kids college, and am working on paying off my mortgage early.
These books will completely change your life, just as they have mine.
Get my list of 5 must read books that have completely changed my life here: