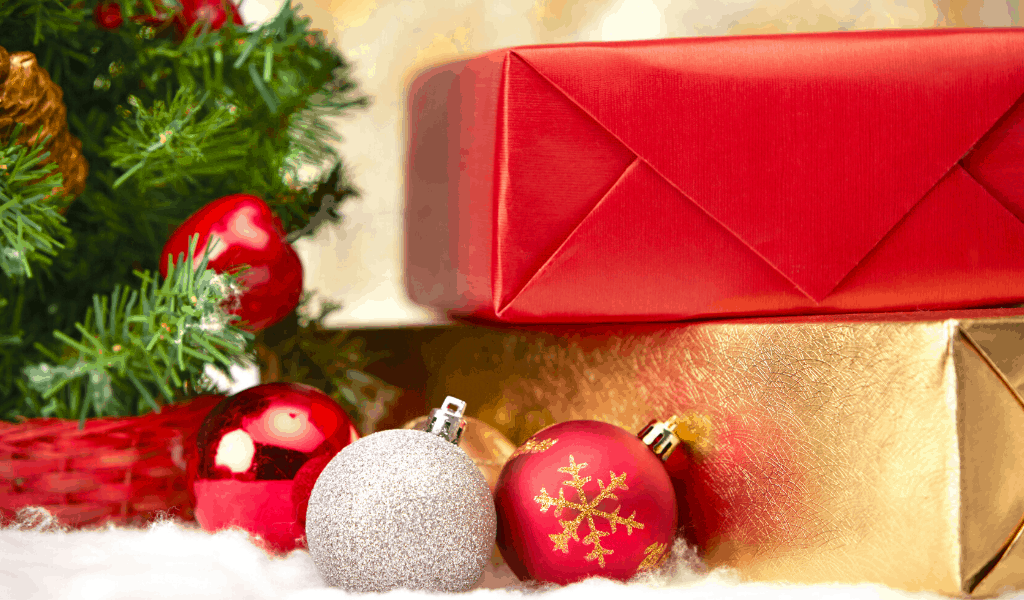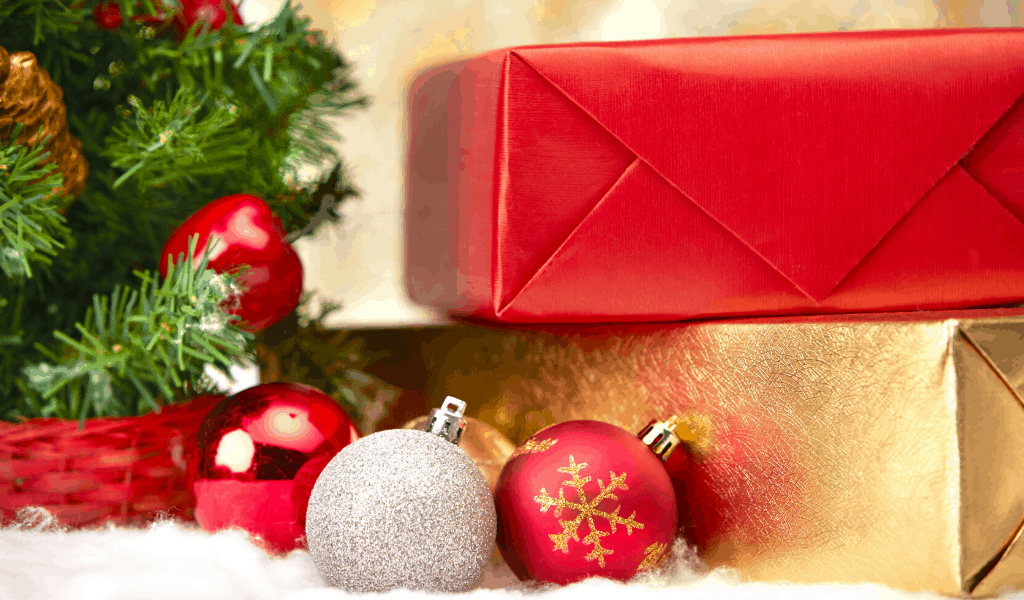 It's that time of year that you are beginning to think about how the heck to pay for Christmas and all the other holidays smashed together in a month.
If you haven't already started planning, it can feel very overwhelming to think about how to do all the things and pay for it all.
You already have enough financial stress as it is, you don't need to add to the pile of debt just to buy people gifts, that they probably don't even want.
Even if they do want the perfect gift you got, I bet if you asked them if they wanted it even though it added to your credit card debt, they would say no.
Seriously, if you asked your parents if they would rather you get them a gift or not go into debt, they would not want you to go into debt.
Most people would prefer that you avoid debt than buying them something.
But that doesn't mean you don't have to give any gifts or not have any fun this holiday season.
You can still enjoy Christmas while on a budget.
With these simple tips, you can plan for the holidays and create a Christmas budget based on what you can really afford and avoid going further into debt.
Before you begin to plan out your Christmas budget, grab the FREE Holiday Planner that will help you do it quickly and easily.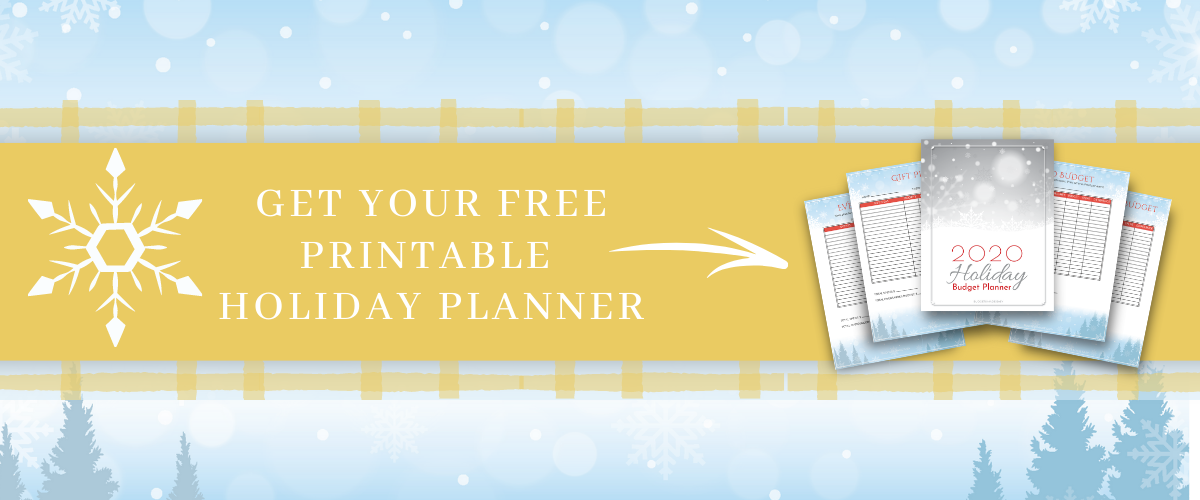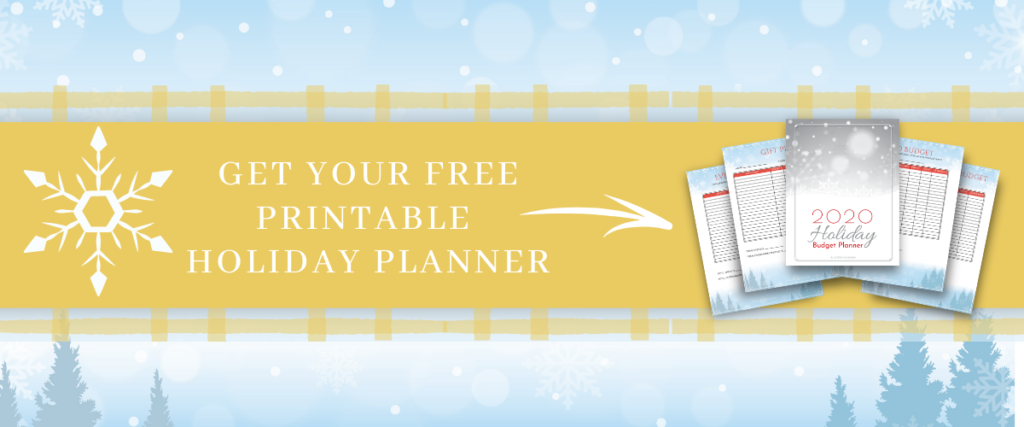 Creating a Christmas Budget:
One of the first things you need to do when creating your plan for the holidays, including Christmas is to decide what your families priorities will include.
This means, decide now what you need to do versus just want you want to do, and list in order of priority.
Once you have your priority list down, you will need to decide on an over all budget amount.
This means what you can afford to spend on the holidays you are celebrating. This will be a total amount for all the holidays.
Including, Thanksgiving, Christmas, New Year's Eve, Hanukkah and whatever other holidays you celebrate.
Now I'm using Christmas as an example because it is one of the biggest holidays of the year and typically costs the most.
This time of year, we spend more than any other time in the whole year.
So, you need to have a plan and budget for Christmas.
If you have time before Christmas to save, you will decide how much you want to spend and how many paydays you have before you want the money. That would typically be Black Friday but doesn't have to be.
Take the number you want to save and divide it by paydays. That is how much you need to save each payday.
You will then save this amount in a "sinking fund" which is just a savings account.
You can grab a FREE savings plan here.
Setting Up Your Christmas Budget:
Ok, once you have your priority list of things you have to do and then what you want to do, you need to create your plan.
When you are putting together your budget for Christmas, it's important to WRITE IT DOWN.
This will help keep you accountable and studies have shown that when you write down a goal, you are 1.5 times more likely to achieve it.
Your budget is a goal for your money, so write it down.
Then once you have it planned, you can move it to a spreadsheet or Google sheet so you can access it on your phone.
If you are not familiar with a zero-based budget, you need to start there.
Here is a step-by-step guide for beginners.
Once you have your general budget down, we will use what is leftover to put toward your Christmas budget.
This will help you avoid debt and only use what you can actually afford.
This leftover amount can be your whole budget amount.
Now, if you have a lot leftover, you don't need to use it all obviously. Choose a reasonable amount that will allow you to do what you want while sticking to your budget.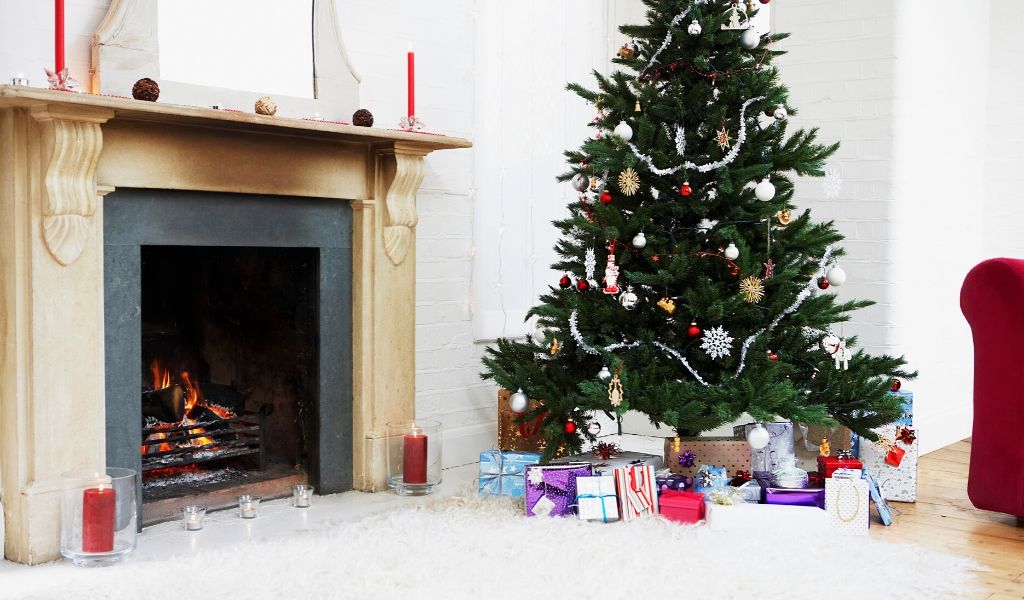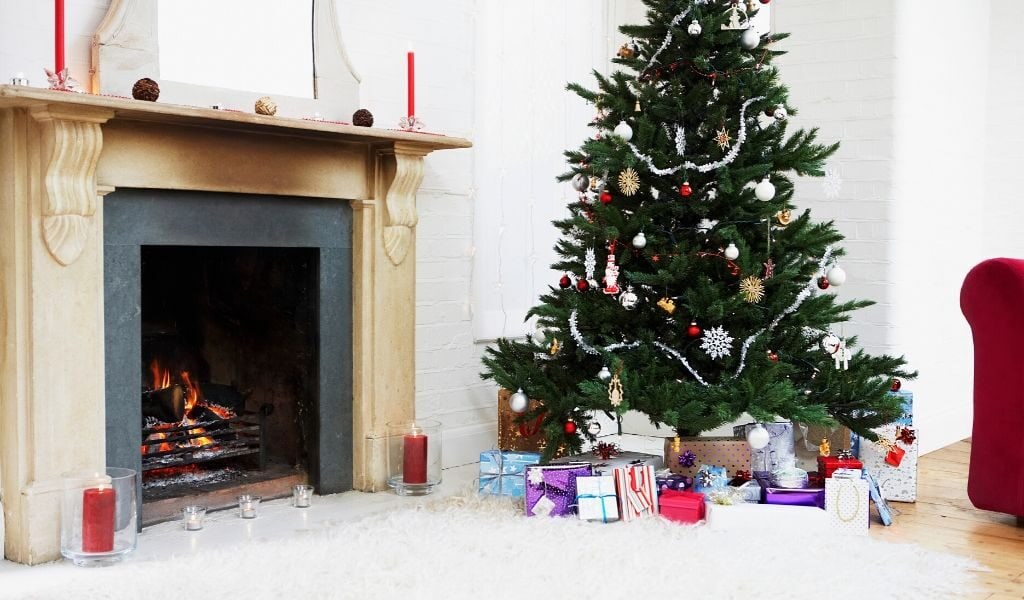 Holiday Budget Categories:
Once you have your overall budget amount for each holiday, then you need to decide what categories you will have and an amount for each.
For example:
Your Christmas overall budget is $1400
You know you need money for:
Gifts
Food
Special Events, including work Christmas party, seeing Santa, and your family get together
Decorations
Family photos and cards
You will need to decide how much of the $1400 goes to each category.
Gifts: $800
Food: $150
Special Events: $150
Decorations: $100
Family photos and cards: $200
All of those categories equals $1400, so you have planned every single dollar which makes it a zero-based budget.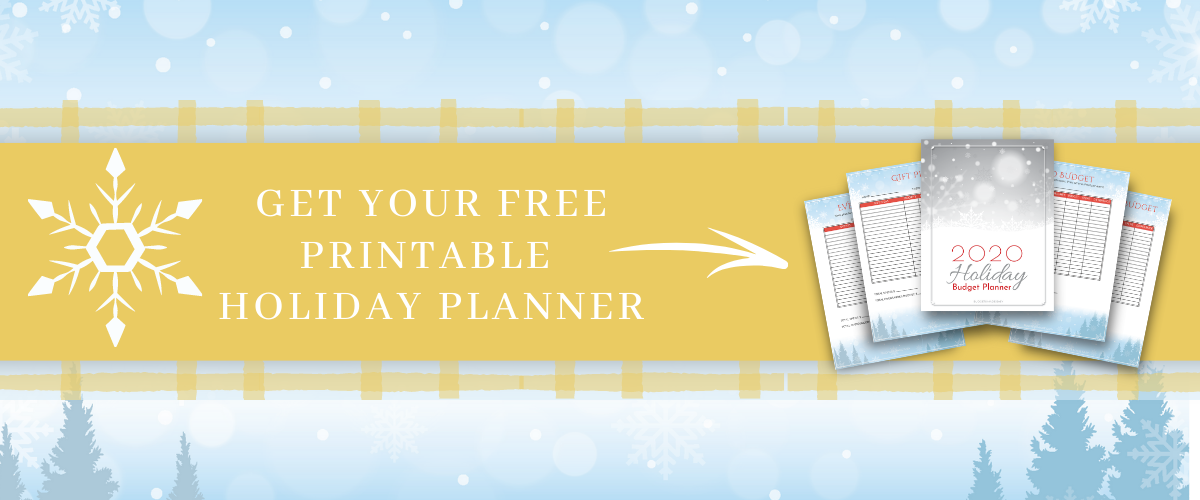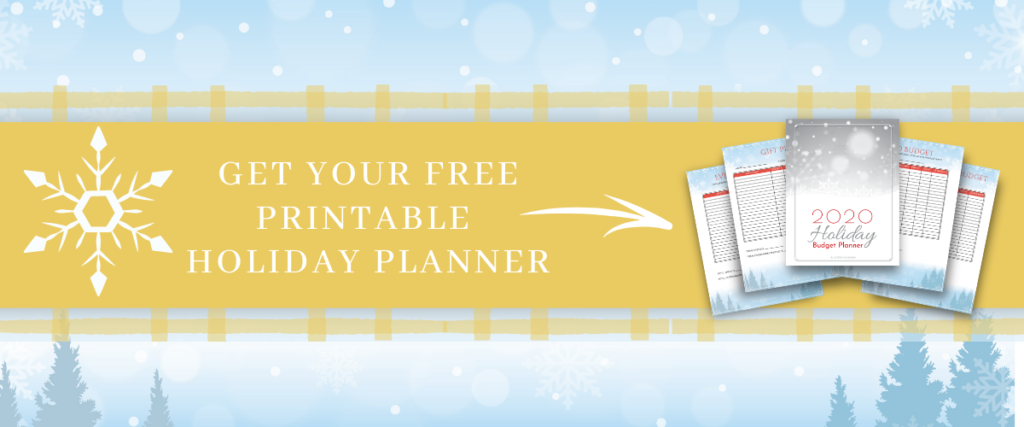 Budgeting for Christmas Gifts:
Once you have your overall budget amount, you need to decide how much you want to spend on each category, including gifts.
Once you have your overall gift budget, then you need to break it down into a budget for each person or family.
Kid #1: $200
Kid #2: $200
Grandparents #1: $60
Grandparents #2: $60
Family #1: $80 (siblings and their family)
Family #2: $50
Bosses: $50
Giving: $100
Even $800 doesn't go very far and you can easily see how fast someone can pile up their debt for this one holiday.
Once you have a budget for each person or family, then you need to plan out that budget for each one.
The Holiday Planner helps you do this easily so you can do a Christmas budget per child and is a FREE Christmas budget printable for you to use.
You will use the Gift Plan sheet to plan each person or family for their gifts based on your budget.
I also have a column for you to list by priority that way you know which are the most important and which aren't.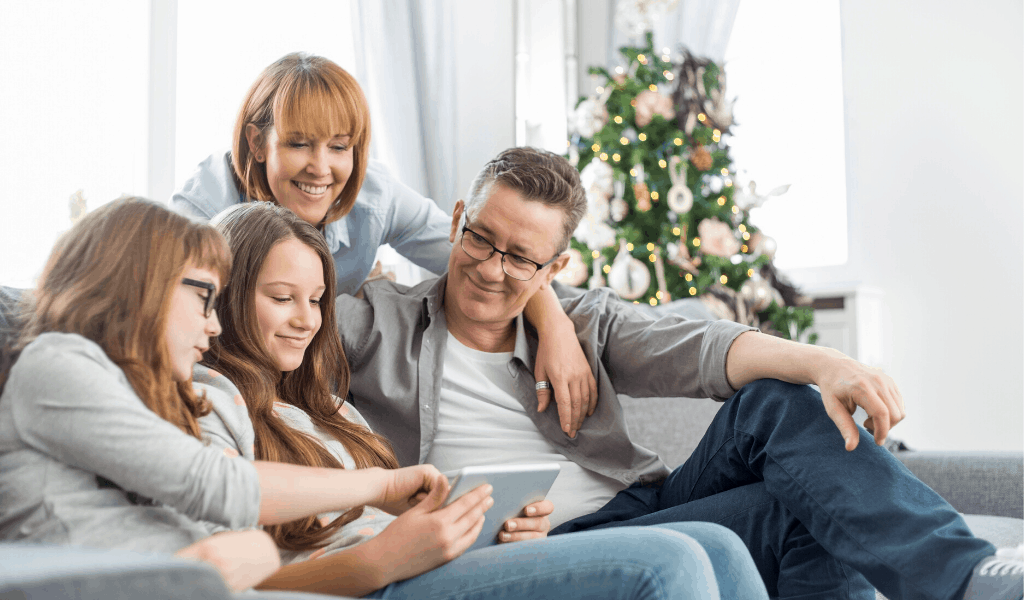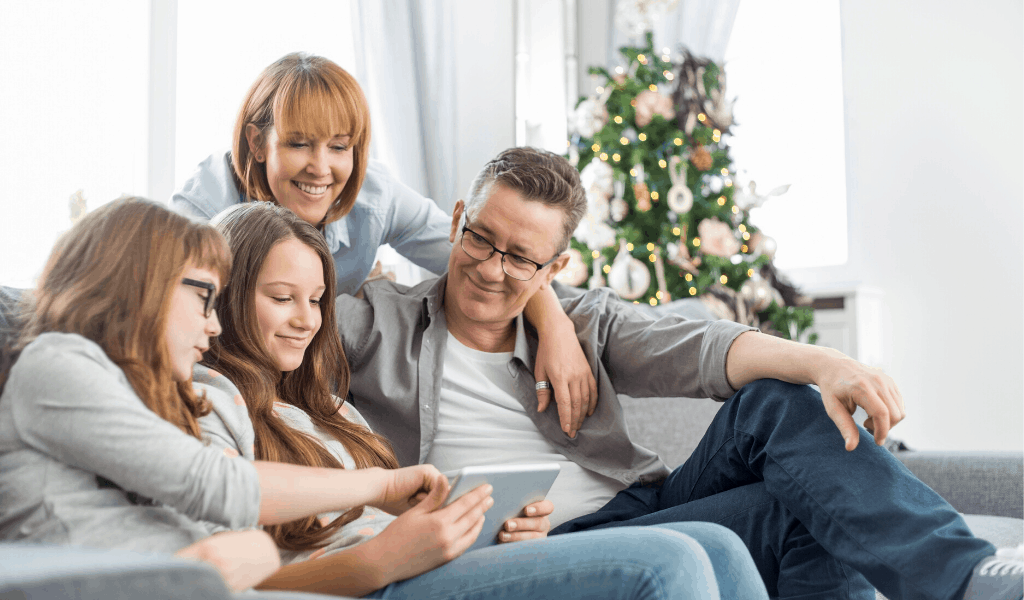 Budgeting for Christmas Travel:
When you are planning for traveling during the holidays you will do it just like the gift budget.
Decide on an overall travel amount and then break it down into categories.
You may not have much control over pricing for things like airfare and hotel so you need to estimate high just in case.
Travel budget categories:
Airfare
Rental car
Hotel
Food
Spending money
Ubers or Lyft
Special Events or cost while there
You can include special events in this category or in the special events budget. It's up to you, don't overcomplicate it.
I like to include it here because you wouldn't otherwise be doing it and helps you see the total cost of your trip.
This will help you decide if you really can afford to go or not.
Now you may decide this trip is your #1 priority which means that other things have to come off the list.
This may mean that your presence at Christmas is the gift you are giving to family members.
I will tell you that as someone that has lived 1200 miles from our family our entire adult lives, they would rather see you than get gifts. So, don't put pressure on yourself to do it all.
If the trip is the gift, let it be the gift.
Budgeting for Special Events:
You will treat this category the same as the others. Decide on an overall budget and then plan an amount for each individual event.
Special events can include:
Work Christmas parties
Craft parties
Visiting Santa
Breakfast with Santa
Paying to drive through Christmas lights
Think about the traditions and events you want to do and prioritize the list. You may find you need to adjust overall amounts for all the categories depending on your priorities.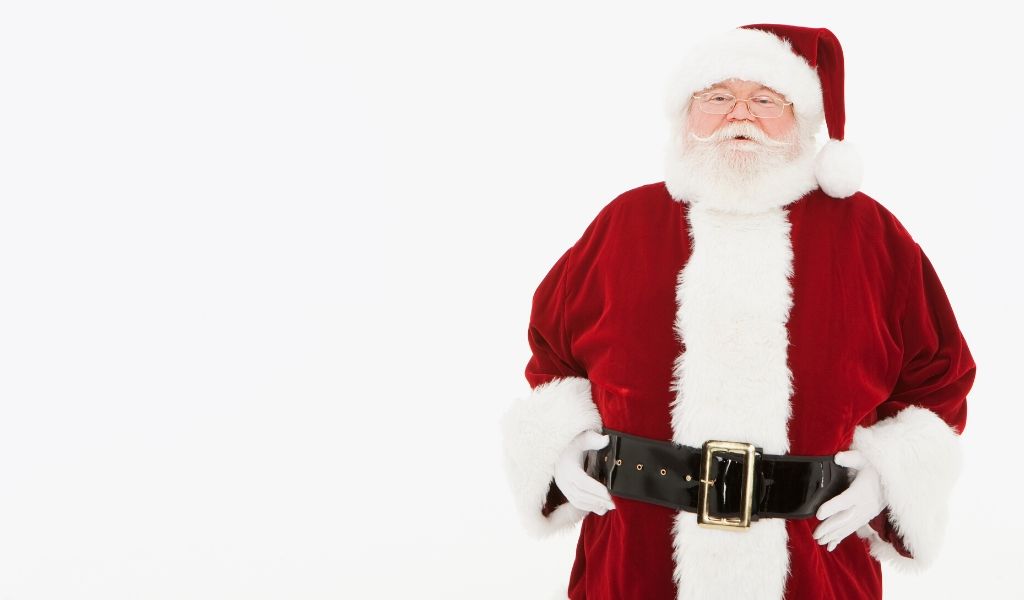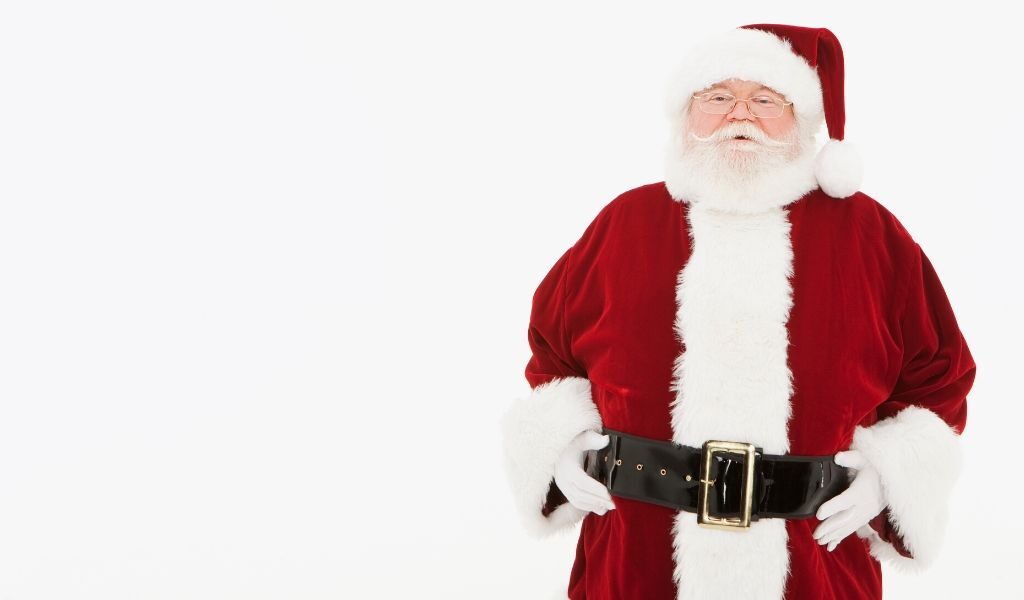 How Much Should I Spend?
This really depends on your budget and priorities. You should only spend what you can reasonably afford. If you are using a credit card to pay for it, you can't afford it.
Think about your overall goals for your money.
Should you be spending $2000 on Christmas when you need new winter tires?
Would it be better to get or make smaller gifts so you can safely get to work this winter?
Christmas shouldn't break you and keep you from doing what you need to do with your money.
Sticking to the Budget:
Now that you have your Christmas budget together, it's time to actually stick to it.
Some tips include:
Use cash envelopes **There are cute Christmas ones in the shop!**
Track spending
Learn to say "NO"
Shop with a calculator
Using cash is a simple and easy way to stick to your budget. Once the money is gone, it's gone, stop spending. This will make it easier inside the chaotic store too. You can easily see how much you can spend instead of trying to remember in your head.
You also spend less on average compared to a card. So, use cash.
Here is a complete guide on using cash envelopes.
Track your spending, whether it's with the Holiday Planner, on a Google Sheet or just a plain notebook in your purse.
Tracking your spending regularly, not once Christmas is over, will let you see what you have spent and how much is left.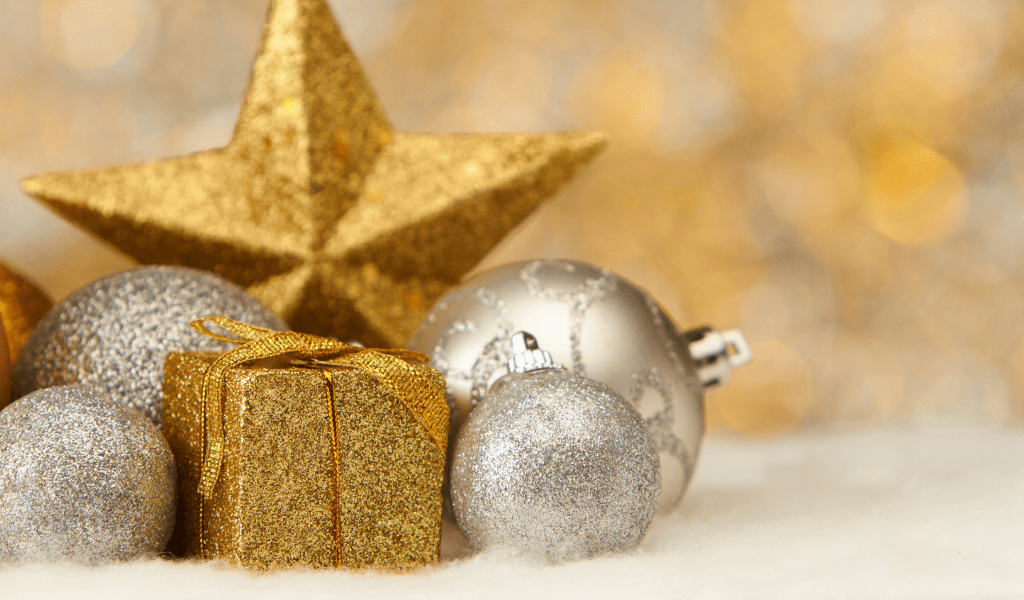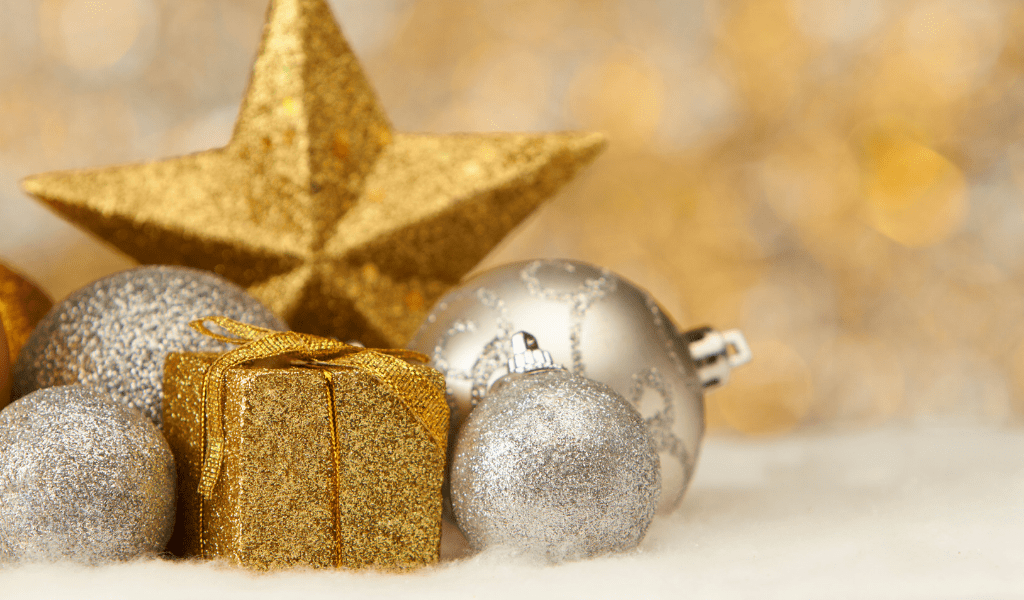 Through this post you will notice that I constantly mention prioritizing your budget. This means you may need to say "NO" to somethings.
Be prepared now for how you will handle it. Go ahead and tell your family now what you can and can't do this holiday season so there are no surprises.
One last thing you need to do when shopping any time of the year is to use a calculator. This will easily show you how much you've spent. If you do this, you will stay on budget.
When you try to track what you have spent in your head, you will underestimate it. It's just how our mind works, so use a calculator and really know what you are spending BEFORE you checkout.
Summary:
When deciding how much to spend on your Christmas budget, it is imperative to decide on your priorities.
Decide on an overall budget amount and then amounts for each category and then down the line.
Track your spending so you know if you are staying on budget and then use cash and calculator while shopping to really stay on track.
I hope you have a great holiday season, no matter what holidays you celebrate!
Also, don't forget to grab the FREE Holiday Planner to help you make your plan and stick to it!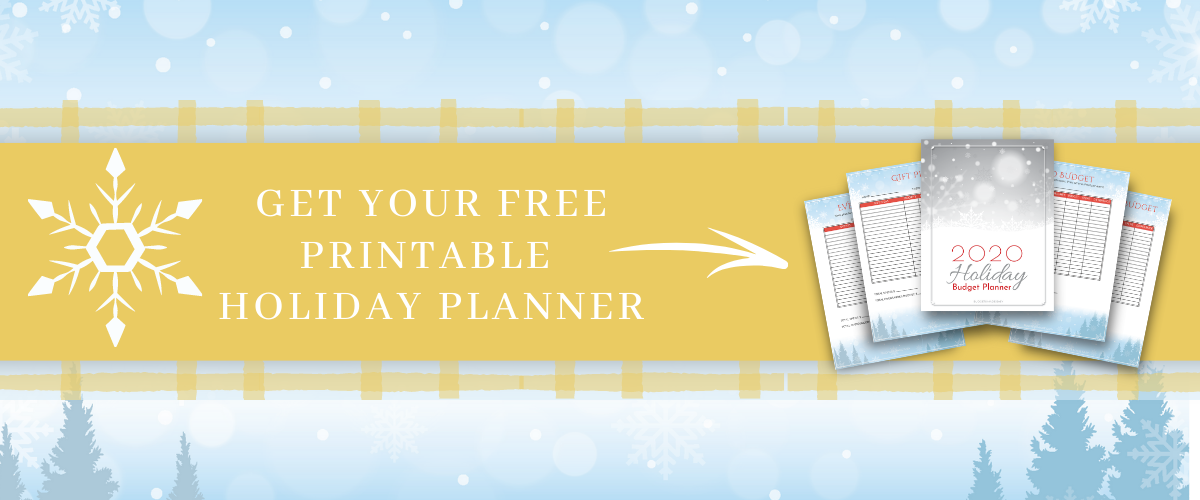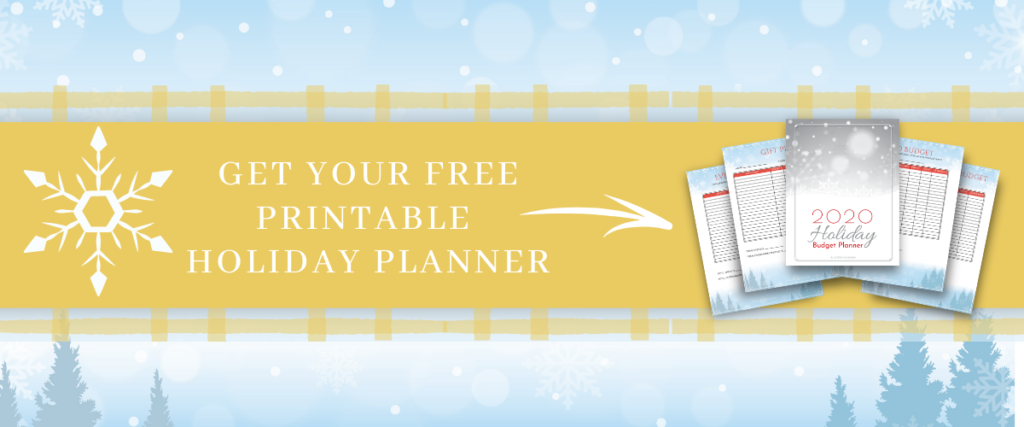 Let me know in the comments how you plan to stick to you holiday budget!