It can be so hard to buy gifts for teachers because they get tons and tons of gifts every year.
They have plenty of coffee mugs, lotions, and apples to last them a lifetime.
So what should you get a teacher that is inexpensive but they will still actually want.
This is a great list of cheap teacher gifts of less than $20.
These gifts are perfect for Christmas, birthdays, or Teacher Appreciation Day.
5+ Cheap Teacher Gifts for Less Than $20
In reality $20 for a gift is very reasonable, especially if you have multiple teachers to buy for this holiday season.
You can even get nice gifts for way less than $20!
1. Gift Cards
A gift card is the easiest and really most likely the most wanted gift for a teacher. Remember that they will likely get 20+ gifts for Christmas and Teacher Appreciation Day, EVERY.SINGLE.YEAR.
So, they really don't need more junk they won't use.
Gift cards are a great give for a teacher because they can get what they actually want. It saves you time and stress and is a win-win.
You can ask them what their favorite places to eat or coffee shop or get a generic gift card for Walmart, Target, Amazon, or Visa. They can get any supplies they need to use it for themselves.
You can actually get all these gift cards on Amazon.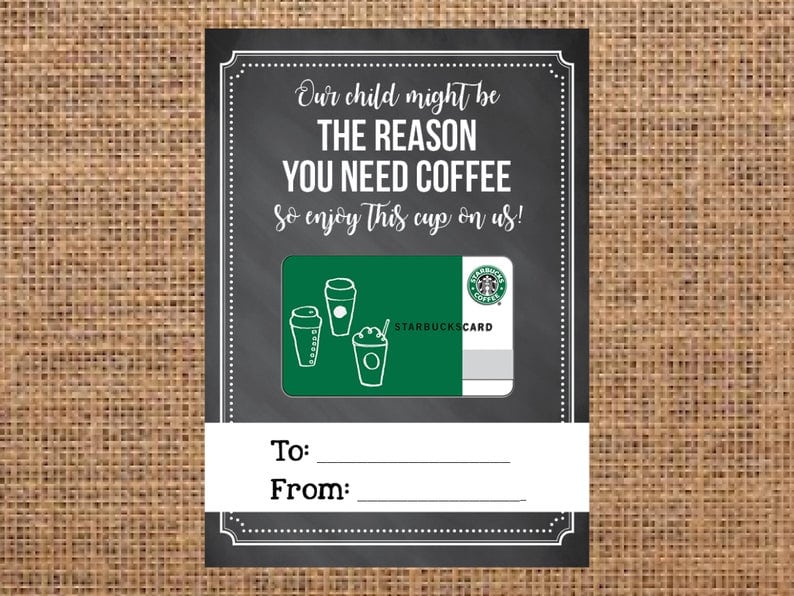 Teacher Gift Card Holder
This digital download is a cute way to personalize your gift card so you don't feel guilty for "just" getting a gift card!
2. Totes or Bags
Teachers are constantly hauling papers and projects back and forth from the school to home and they wear out quickly.
This cute tote is less than $20 and is a practical gift for teachers.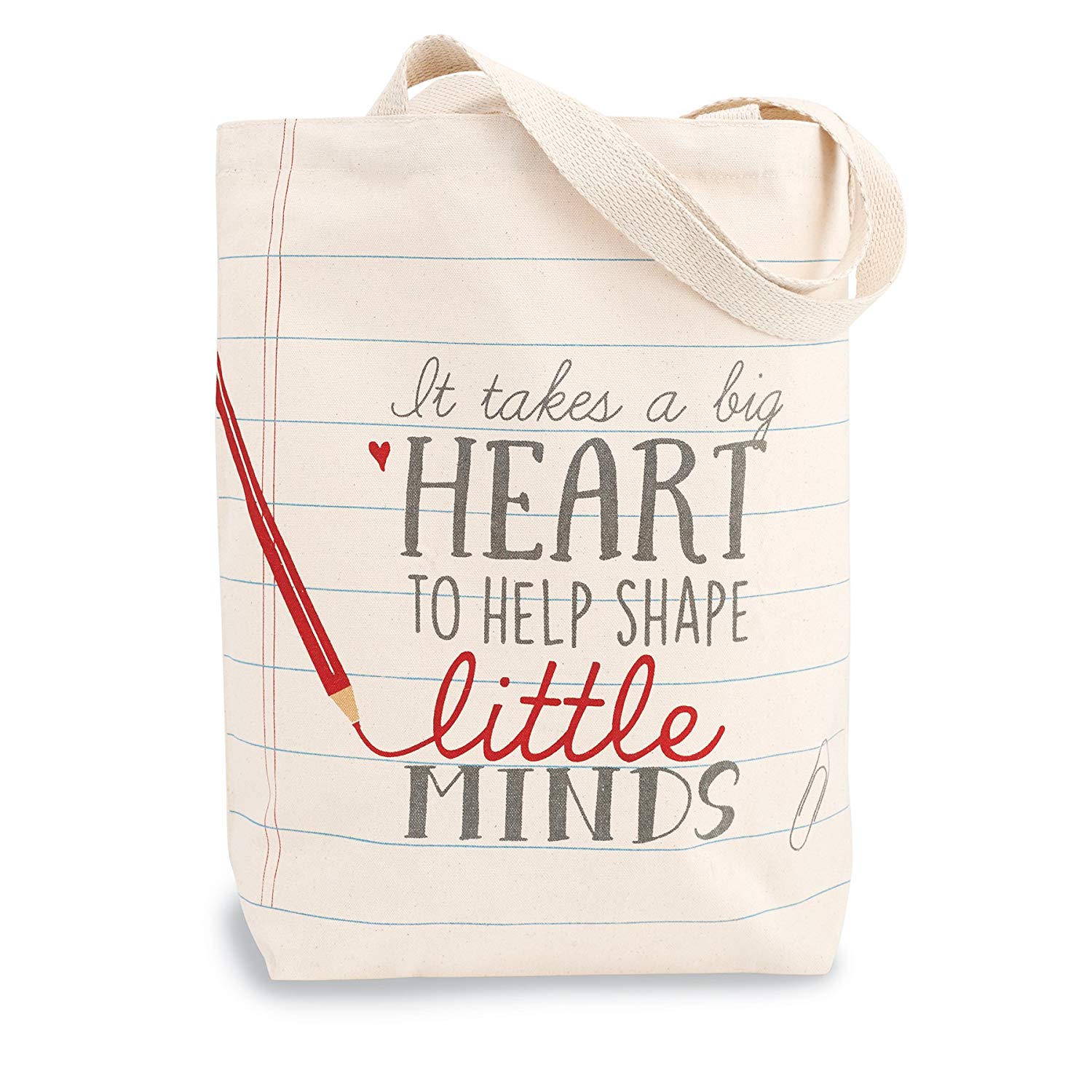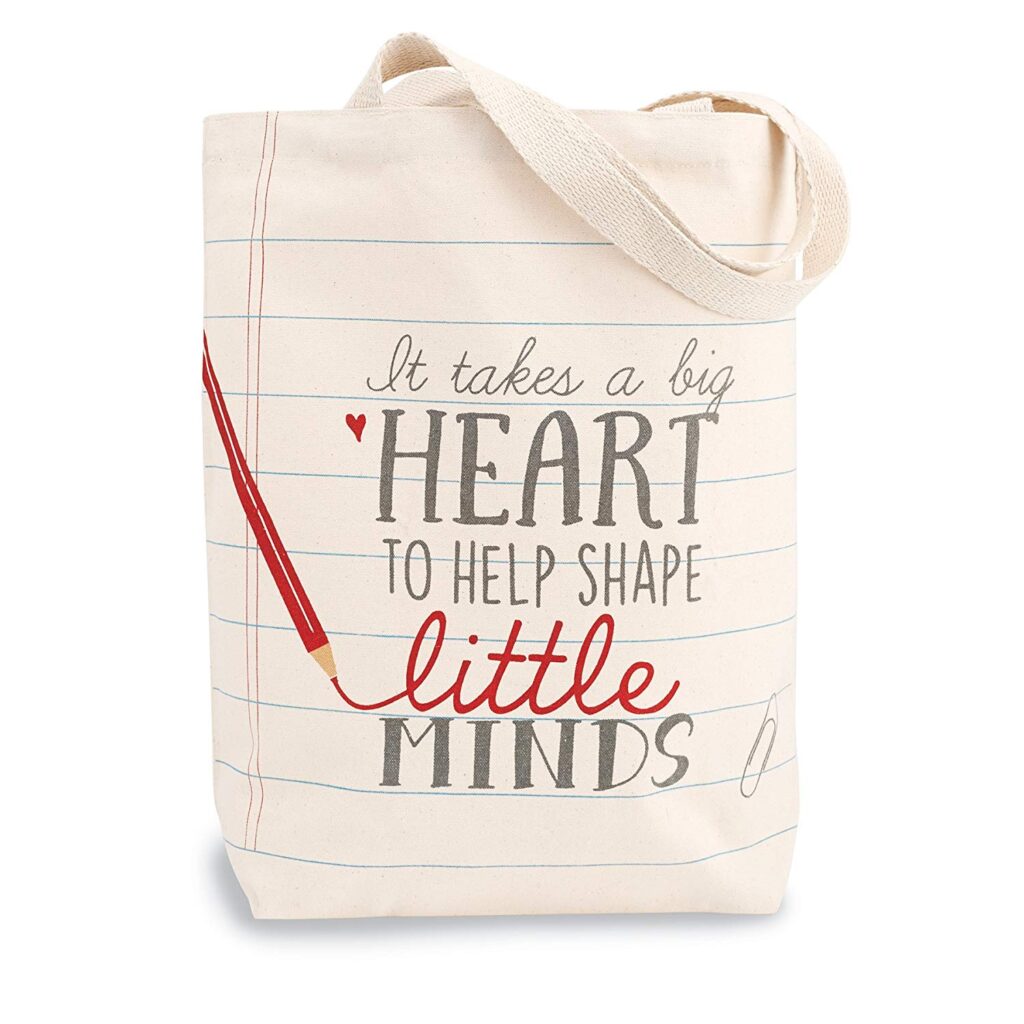 Tote Bag
"It takes a big heart to help shape little minds" tote on Amazon.
3. Personalized Gifts for Teachers
There are tons and tons of personalized teacher gifts on Etsy and Amazon. Here are a couple I found for less than $20.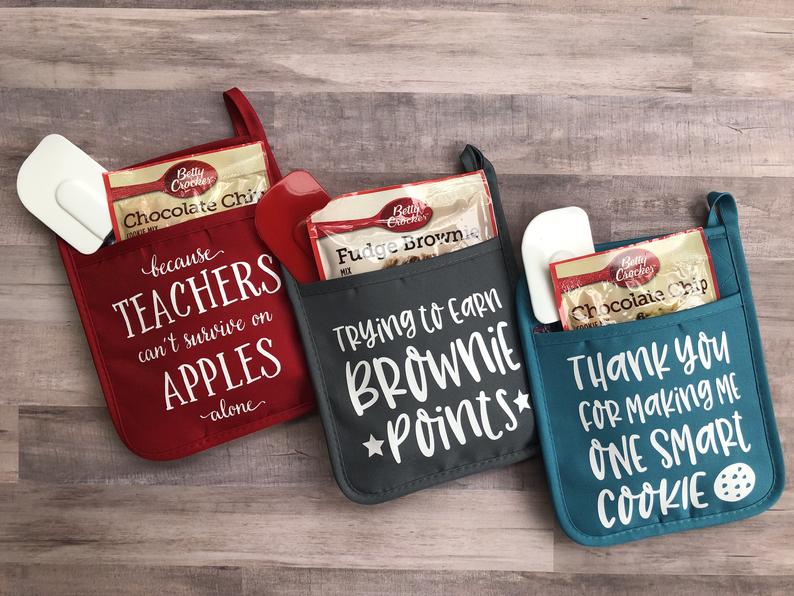 Personalized PotHolder Teacher Gift
This cute personalized teacher gift is cute and incredibly reasonably priced.
Photo credit: The Spotted Zebras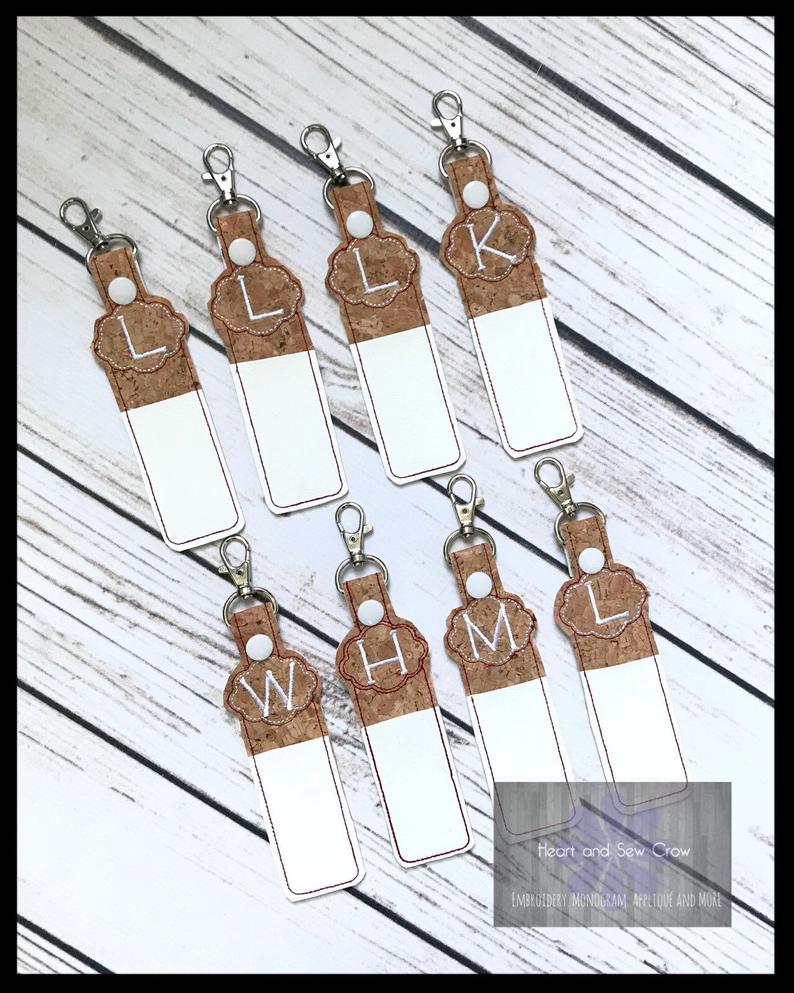 Personalized Chapstick Holder
This is a cute and useful Christmas gift and is less than $10!
Photo credit: Heart and Sew Crow
4. Cups & Tumblers
You can really never have enough cups and tumblers! Teachers really need ones that keep their drinks cold all day since they can't just go refill it whenever they want.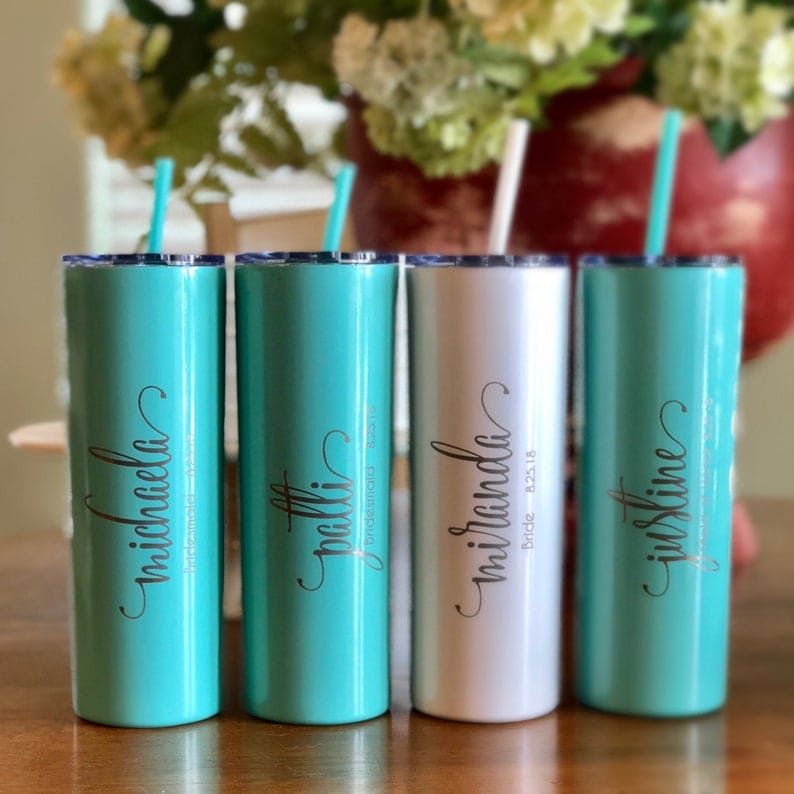 Skinny Tumbler
This personalized tumbler will keep their drinks cold through the day and is less than $20!
photo credit: Kapp Studio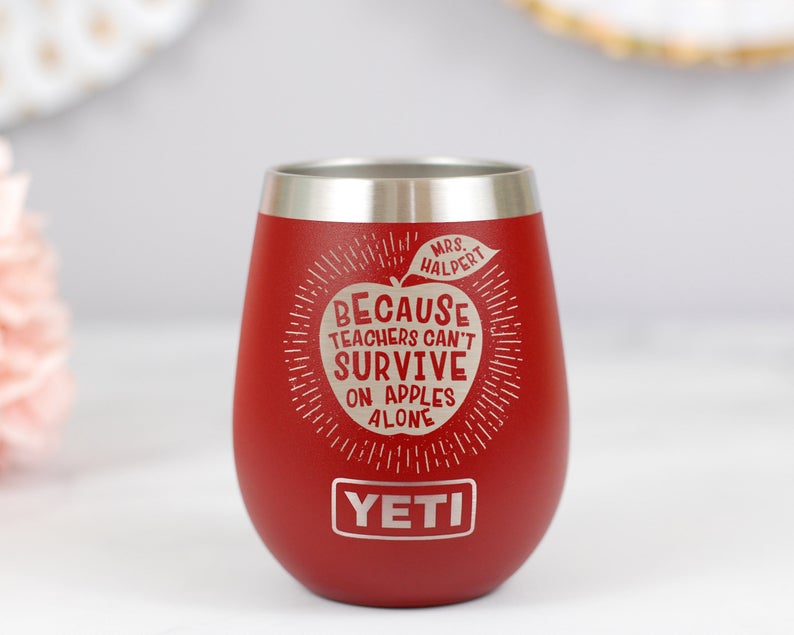 Personalized Wine Tumbler
Who doesn't need some wine after dealing with out kids all day?
photo credit: Mad Olive Shop
5. School Supplies
Ask your teacher if they need anything for the classroom, like markers, post-it-notes, glue, or other supplies like hand sanitizer or cleaning supplies.
A lot of teachers end up using their own money to buy things for their classroom. So, just ask if they need anything.
Their needs will depend on the grade that they teach but certain things are useful for all grades.
I like to even shop clearance aisles for supplies and give them to the teachers throughout the year. The markers and supplies sent at the beginning of the year start to wear out within a few months.
So these are great Christmas gifts for teachers since these items will be needed around that time.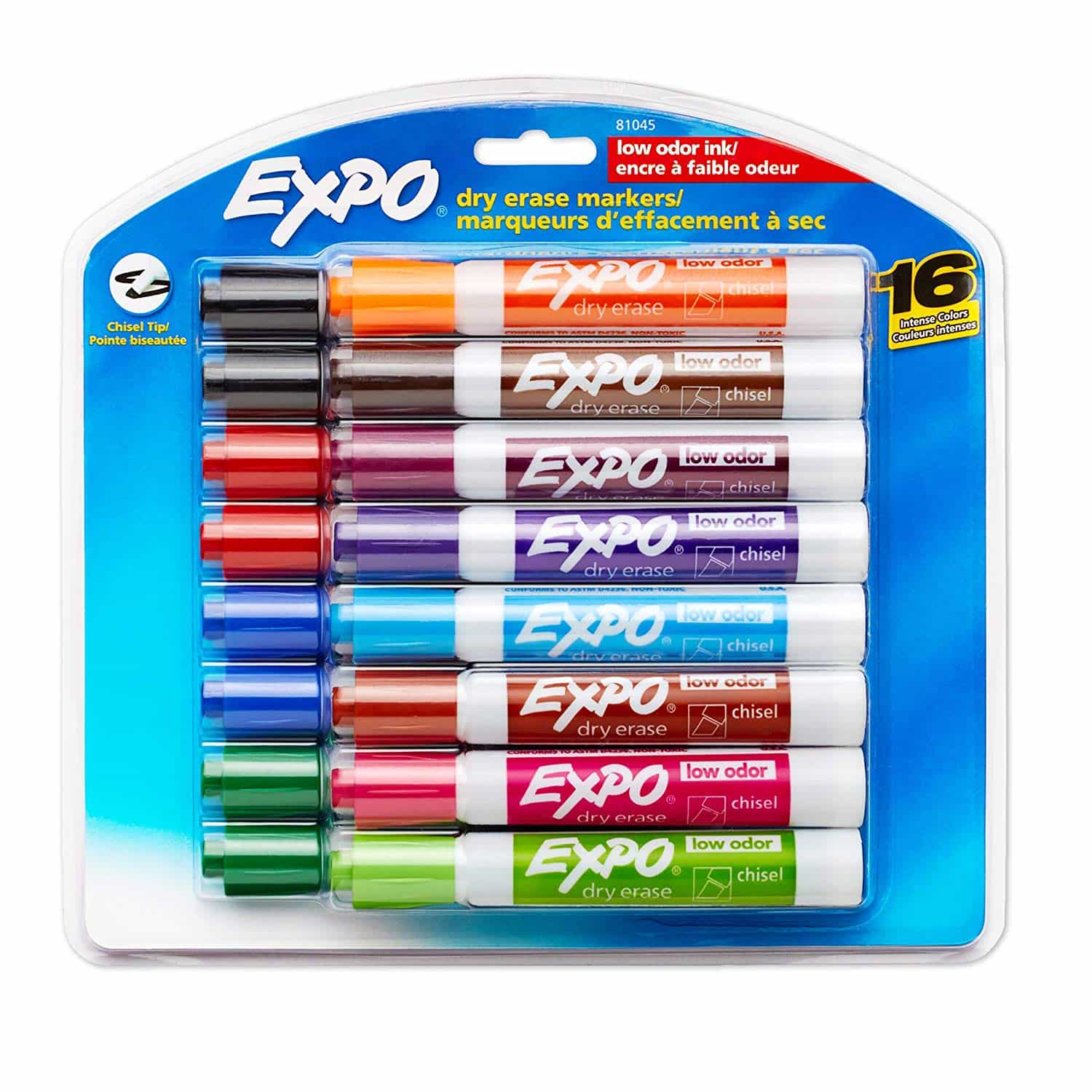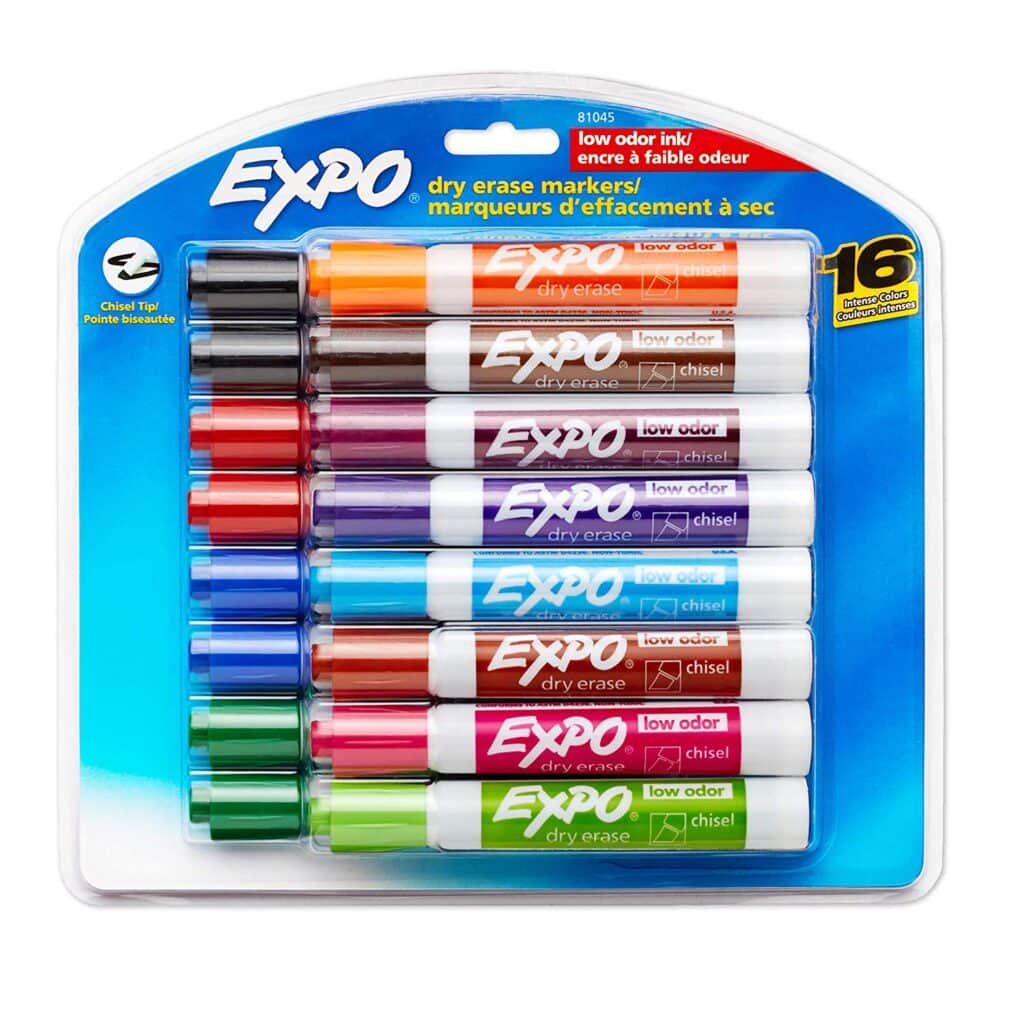 Expo Markers
Every teacher needs markers for their classroom plus they dry out quickly, so they are always needed.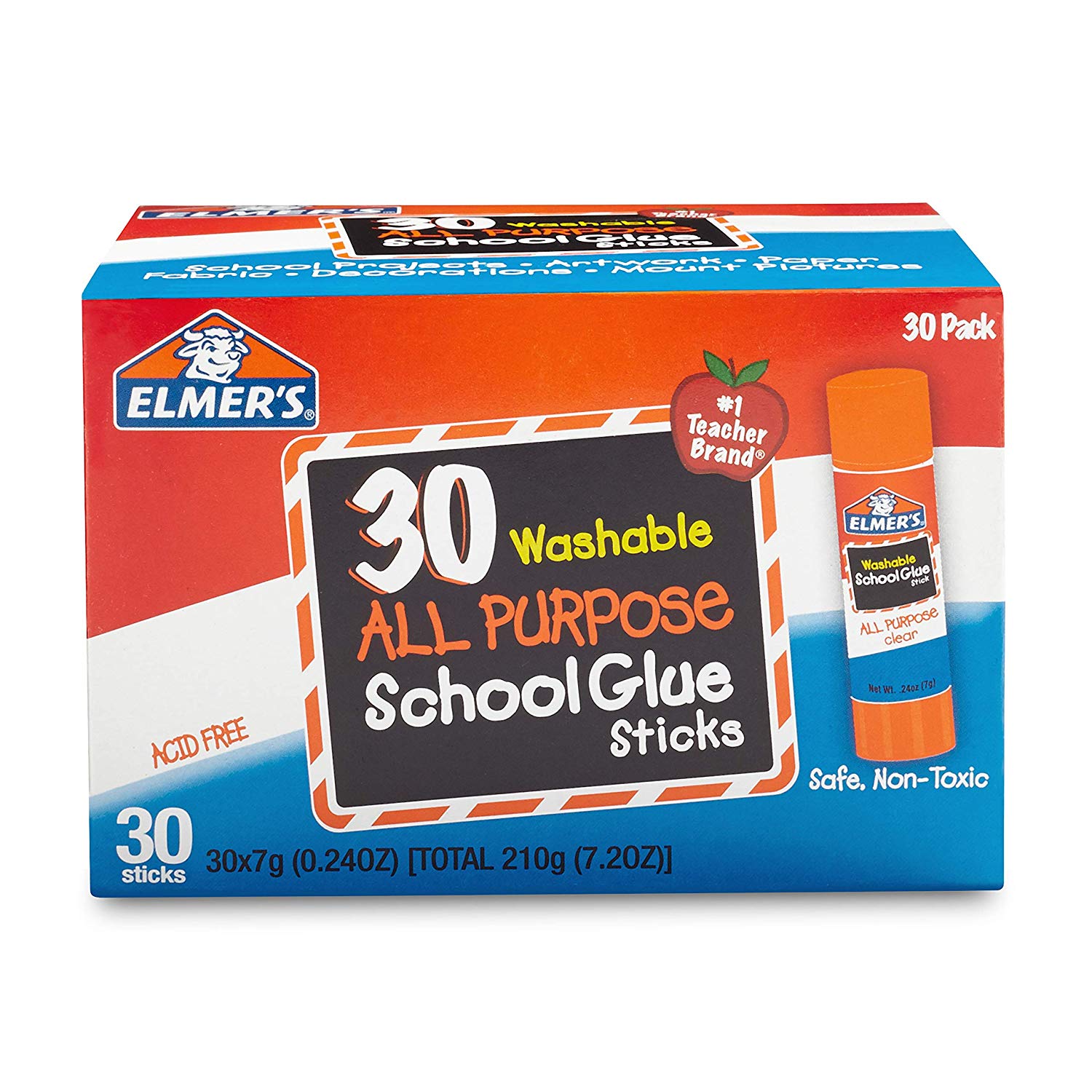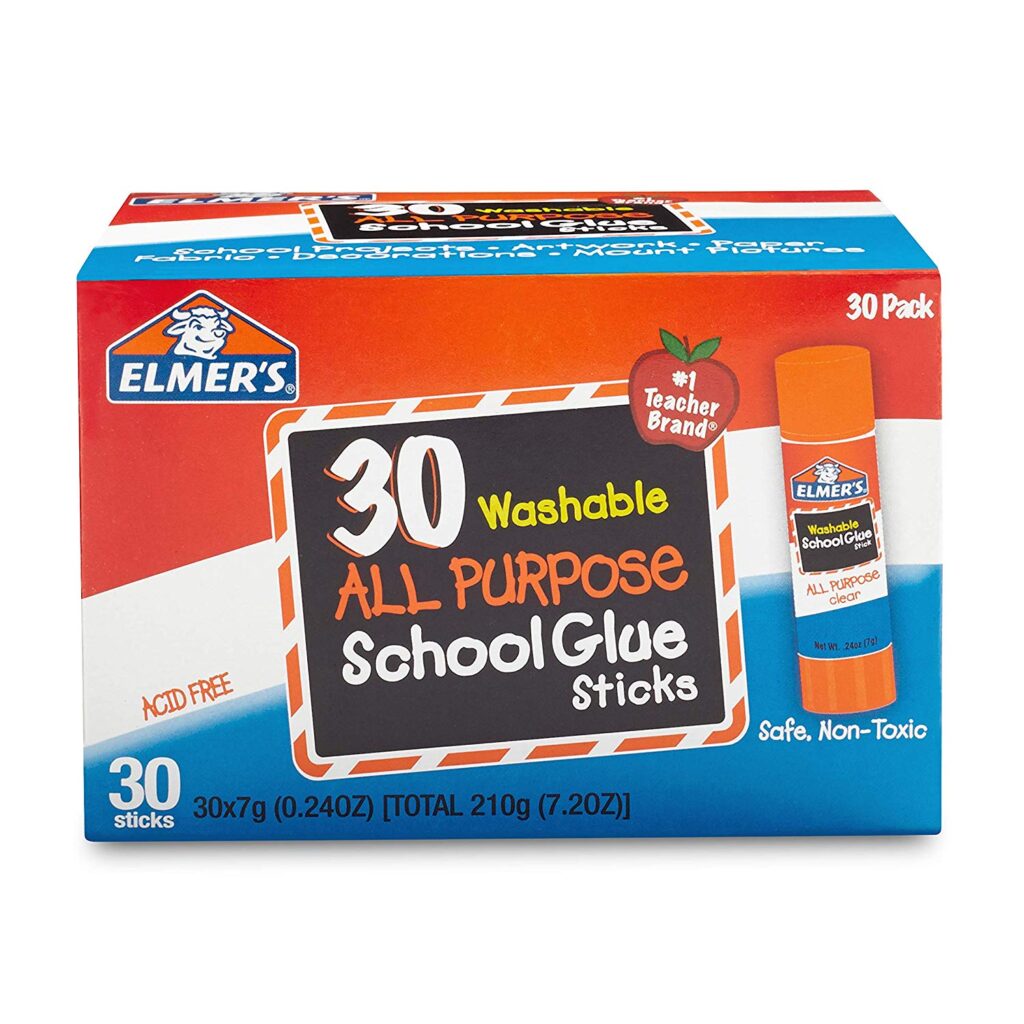 Glue Sticks
Glue sticks are always needed in classrooms for the same reasons that dry erase markers are needed.
Bottom line, if you aren't sure what to get for you teachers for Christmas, get them a gift card or classroom supplies.
Personalized gifts are cute but if you think they already have 100+ cups, then don't get one. Keep in mind they are getting numerous gifts through the year from numerous students.
They do not need more coffee mugs or lotion.
You can even ask them what their favorite places are and get a gift card there. If nothing else, get a gift card for Amazon.
You can get just about anything on Amazon lol! It's a pretty safe bet!