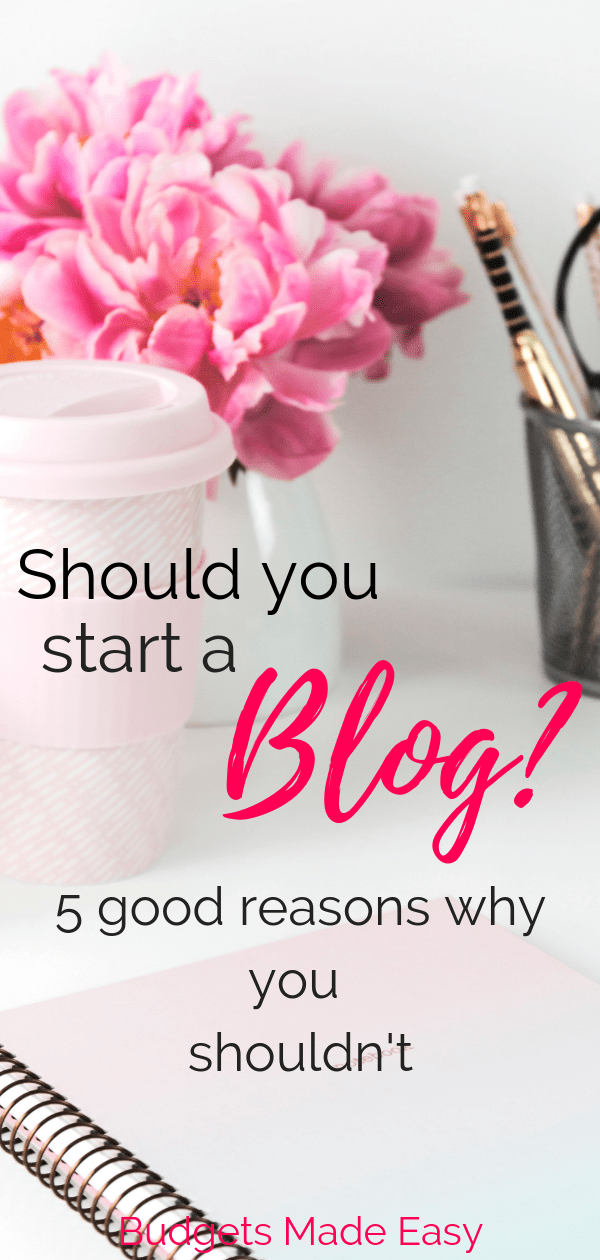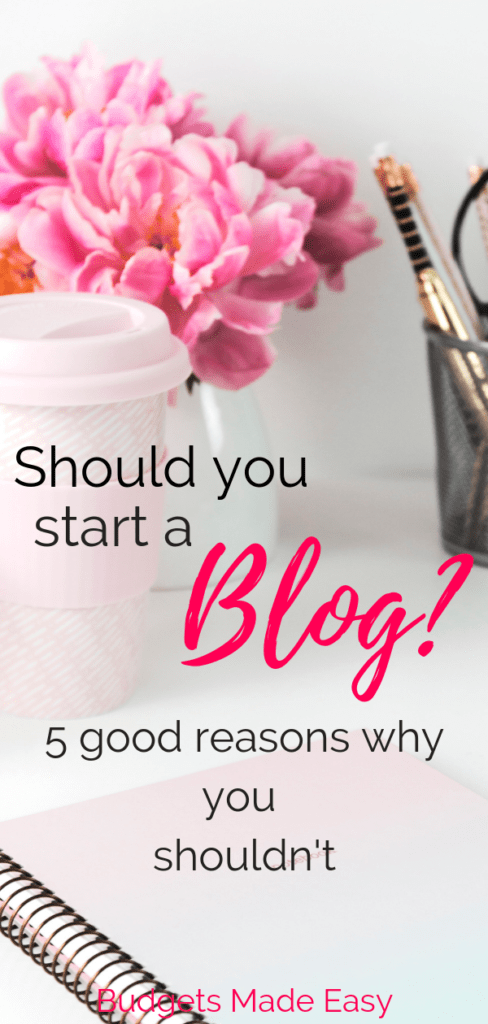 I'm going to let you in on a little secret…….
Blogging is hard.
It takes up more time than anyone wants to be truthful about.
It is highly unlikely you will make $100,000 a month working 10 hours a week while your kids sleep.
Everyone wants to tell you how easy it is if you just buy this one product. It will solve all your problems and people will be flocking to your website to read your posts and buy your products.
Well, I'm here to tell you that it's harder than people say it is and they don't want to admit it. Why? Because then they can't sell you their amazing product that will help you with whatever you are struggling with on your blog.
I started my blog almost exactly 2 years ago. I was sitting in my office browsing the internet, I mean working hard, when I came across a blogger sharing her income report. She was making $100,000 a MONTH! Yes, a month.
This post may contain affiliate links, see my disclaimer policy for more information. 
Well, I was working as a detective then and wasn't exactly loving it anymore. Don't get me wrong, I loved helping people and did a great job but if you remember 2 years ago, it wasn't a great atmosphere to be a cop in America. Not to mention there were some major changes at my department that I did not like or agree with.
I was feeling like I should be at home with my kids but I didn't want to give up my income. Plus I was helping people and I didn't want to stop doing that either.
So, I stumble across this blogger that is making more in one month than I make in an entire year. I was inspired.
At this point, I had paid off $45,000 in 17 months and had my 6 month emergency fund saved. I had already been helping people with their budgets and paying off debt so, I figured a blog would allow me to help even more people.
So, with little planning or preparation, I jumped into a blog with both feet. I am that way though, I get an idea and I just do it. So on January 8th, 2017, I posted my first blog post.
That first year of blogging was so rough. Immediately after jumping in I found out I was pregnant with our 3rd child.
I wasted a ton of money on numerous things that didn't help me.
Then in January 2018, I started taking courses that actually helped build my blog for the long haul. Now that I am at the end of my second year of blogging, I have been reflecting a lot on this journey. I wanted to share some things I wish someone would have told me when I first started.
Should you start a blog?
There are lots of great reasons to start a blog but there are a lot of reason why you should not start a blog. Like I said, blogging is way harder than bloggers want to admit to others. You can make money, a lot of money if you are lucky, but it's not always glamorous and stress free.
I will say that I am very thankful for my business and I do make money from it. I just want you to realize that it's not as easy at first to earn money from it. It takes time, patience, and perseverance.
If you don't want to start a blog, there are other ways to make money online.
5 Good Reasons Not to Start a Blog
The biggest reason that I hear from people struggling with whether they should start a blog or not is that they don't have anything to say. They don't know what they would write about.
Blogging does require at least an idea of what you want to write about. But writing is a skill that you can learn.
I am not the best writer in the world, but I still write. You don't have to have a degree in English or even write properly to add value.
I am positive that you have something to add to this world.
It is important before you start a blog to know what your goal is. Do you want to help people save money, live frugally, help their marriages, or organize their lives?
Now you can start a blog just to share your life with no intentions of making money. That is perfectly okay also. However, if you want to make your blog a business, it's important to at least write about something you like and that can help others.
Think about what things people ask you about in your own life? What do others think that you know that they don't? This is a good start for ideas. Do people love your cooking? Do they comment or ask how your house is so clean? Do they think you are good with finances?
I'm sure if you think about it that way, you can come up with something to help others with.
And you know what? Even if you have an idea now, you can change your mind later. Just don't let the fear stop you from starting.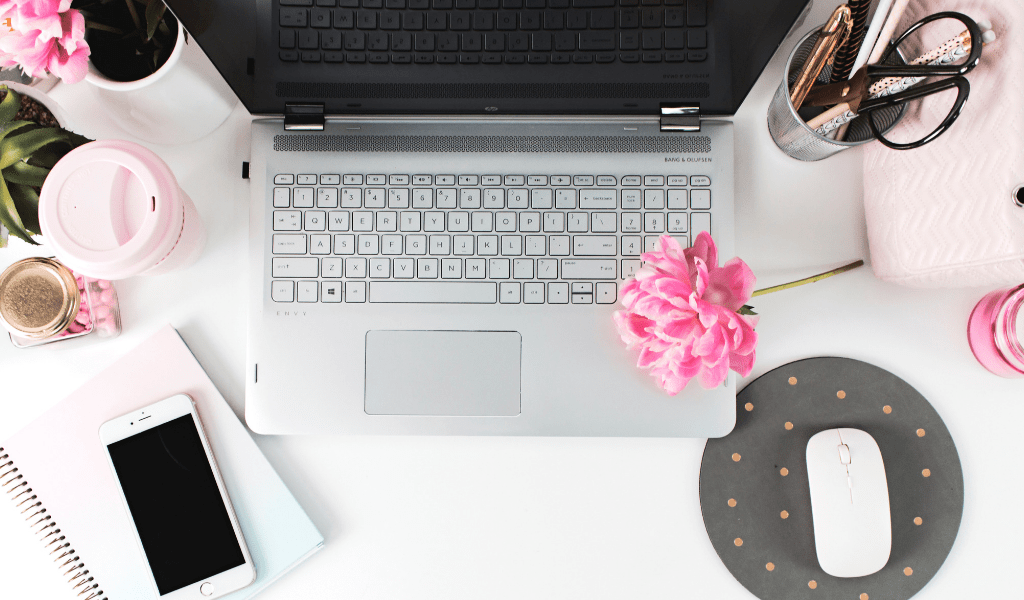 You Need Money Quickly
You are not going to make money blogging overnight. There I said it.
Blogs can take months if not years to earn a decent amount of money. The great thing about a blog as a business is that it costs very little to get started.
You can start a blog for as little as $2.95 a month.
I know you have probably read lots of blog posts that say "I earned $1,000 my first month of blogging" or something to that affect. Well, IF that is even remotely true, that person likely has had a blog or online business before, knows others bloggers that helped give advice, or built their blog for months before actually launching it. They certainly weren't like me and jumped right in.
Even if you are that rare unicorn, it will still take months to get paid. You will not get paid from affiliates or ad networks until you reach their payout threshold and it still takes on average 3 months for them to payout.
You can launch right away with your own product but it still takes time to build traffic and to have people trust you enough to buy from you.
 You Don't Want To Network With Other Bloggers
Listen, I hear you, I am an introvert. I don't leave my house unless I have to and even then I have to talk myself into it for days. I joined numerous free blogging groups but didn't really talk to anyone on a meaningful level. I didn't try to do guest posts or work with other bloggers that first year.
Now granted, I was pregnant and dealing with a newborn and two other children, so I was struggling. However, I could have been intentional about it and it would have helped my business a lot quicker.
I have found during this second year of blogging that it is crucial for you to network. It is imperative in any business to have other likeminded individuals to bounce ideas off of and to get advice from. It helps you in so many different ways. It can also help you build backlinks and give your blog authority.
You Don't Have Time
I know that all these bloggers are telling you that they have built this lucrative business working a couple hours a day while their kids are napping. I'm here to tell you, that is bullshit.
What they aren't telling you is that they are staying up until 1am working on their blog. Then getting back up at 5 am to work more before the kids wake up. They aren't telling you about spending all weekend working on their blog, or the things they said no to because they wanted to get stuff done.
They don't mention all the time away from their kids and husband just so they can get a few more things done and not have to stay up all night to do it.
It takes a ton of time to do all the things that are involved in a blog.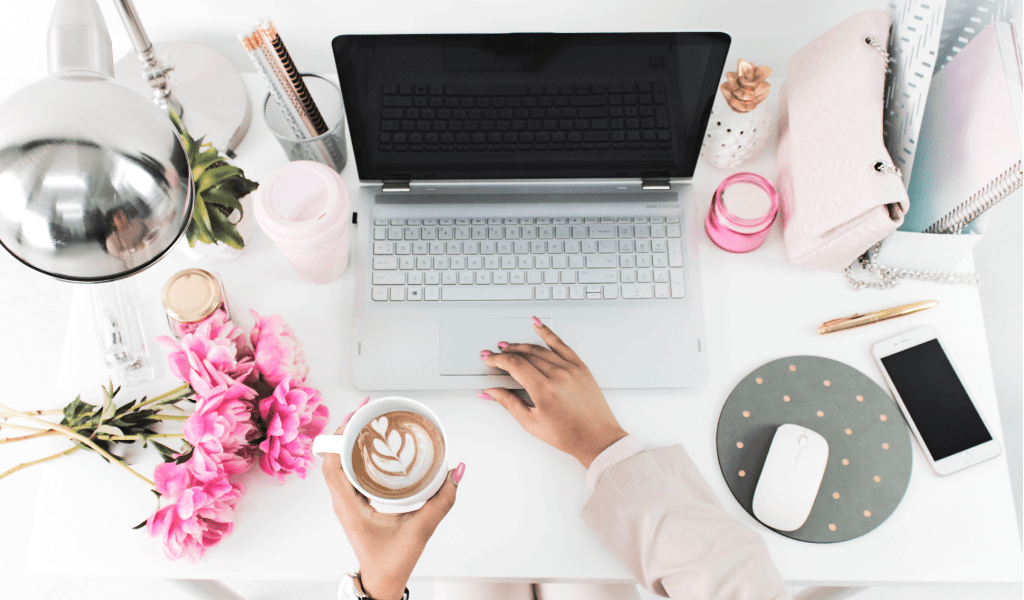 It isn't as simple as writing a few words and putting it on your website.
There is keyword research to do, graphics to design, social media posts to share, find, create, and manage, and emails to write. Also, create your own products, launch those, design sales pages, thank you pages, website design and so so so much more.
So, when a blogger is telling you "I only work 10 hours a week and make $100,000 a month", start asking questions. Don't start thinking you can do the same thing with your blog in the first 6 months. It is very likely that they have assistants because they are making a great income.
When you make that kind of money, you can spend less and less time working on all those little time sucking things. But until then, it's just you. It's just you trying to do it all, have a social life, clean the house, make dinner, raise decent kids, spend time with your spouse, sleep at some point and grow a business.
You Don't Want To Run Your Own Business
If you are thinking about starting a blog, I'm guessing you'd like to make some money from it. Maybe you don't and just want to share your thoughts and life. If that's you then you really should think about making money from it.
It doesn't matter what you want to talk about on your blog, you can make money from it. You should treat it like a business from day one. That can be scary and overwhelming for some people.
I heard a quote the other day that rang very true "entrepreneurs are the only people that work 60 hrs a week so they don't have to work 40hrs a week for someone else". I have no idea who said it but it's so true.
It takes confidence, perseverance, stamina, and grit to keep going. Every other day you will want to quit and give up. One day you will be like "I can do this, this is wonderful" literally the next day you will be like "I'm a failure and I should quit".
BUT…..
Do you know what the difference between someone that is a failure and someone that succeeds? The person who is successful never gave up.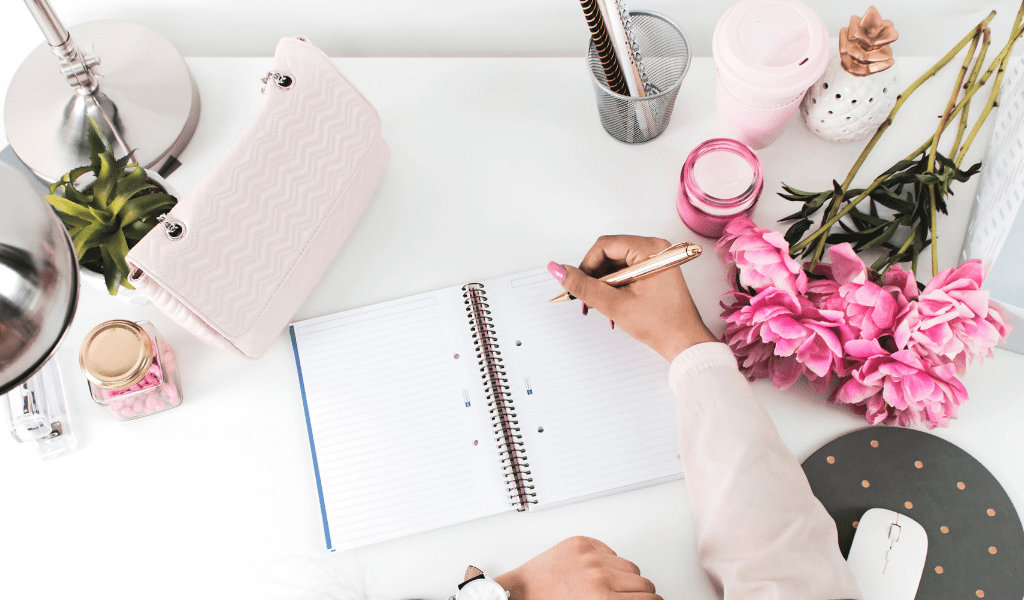 Reasons you should start a blog
Ok, I know that may have sounded like I was talking you out of starting a blog. But I really wasn't. I think starting a blog is a very cost effective way to start your own business. There are a lot of great things about being a blogger and business owner.
You get to be your own boss
You don't have to answer to anyone and can be your own boss. Depending on your personality this could be good or bad. You get to make your own schedule and work around your life.
Blogging is a perfect job for stay-at-home moms. It costs very little to get started and you can work around your schedule to a certain extent. Just know that there will be some late nights and early mornings but that's part of being a business owner.
Make money doing something you love
You know they say that if you love what you are doing, it's not really work. You really should love what you do especially if you are wanting to make money from it.
This will be something you are passionate about. If you aren't it's a cheap investment so you aren't out much if you don't enjoy it.
Low Start Up Costs
Unlike most businesses, starting a blog is incredibly cheap to start. You can start one for as little as $2.95/month. It can have a huge rate of return on investment. Is it always going to be hard, no. It's also not always going to be easy. However, if you can start out doing the right things and learning from the right people, you can grown very quickly and make a lot of money.
Just don't be like me and waste so much time and money. Buy the right courses from the beginning and you will be set up for success.
Final Thoughts
I do think that if you are interested in starting a business, you should start a blog. A blog is not your actual business. I blog is where you put your business. However, not everyone should be business owners.
It's a lot of hard work but it can have a huge reward. It just may not be quick and easy.
It can be stressful yet fun and rewarding.
You get to feel like you are helping people while helping your family's finances.
I think you should start a blog if you are willing to do the hard work.
If you aren't ready to do all that, then you shouldn't start a blog right now.