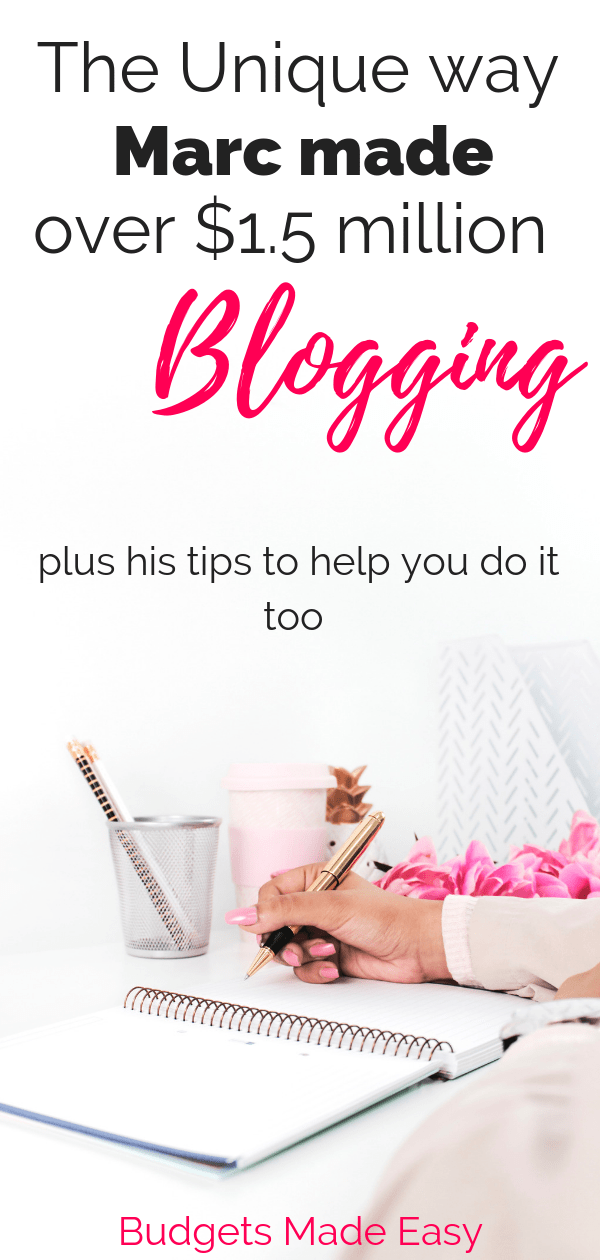 I met Marc a couple of months ago and I was instantly intrigued by his blogging story. He has built several successful blogs and then sold them over the past several years. Doing this he has made over $1.5 million dollars just from the sales of the blogs.
This doesn't include income he made from the blogs directly. Once I heard his story, I knew I had to share it with you.
If you are thinking about starting a blog, his story is inspirational and he gives some great advice to new bloggers.
This post may contain affiliate links. See my disclosure policy for more information. 
Here is my interview with Marc from VitalDollar.com.
When and why did you start blogging?
I started my first blog in 2007. It was a blog on web design, and my goal with the blog was to attract traffic and convert some of those visitors into clients for my web design services. I had started a side hustle designing websites for small businesses and I was looking for a way to increase exposure.
When I launched the blog I had just recently learned what a blog was. I didn't know anything about WordPress, so I just started experimenting and learning on the fly.
At the time, I was reading a lot of articles about blogging, SEO, and social media, just trying to figure things out. The first two or three months were slow, but then all of a sudden I had a few posts that did really well and that really gave me a lot of motivation to take it seriously.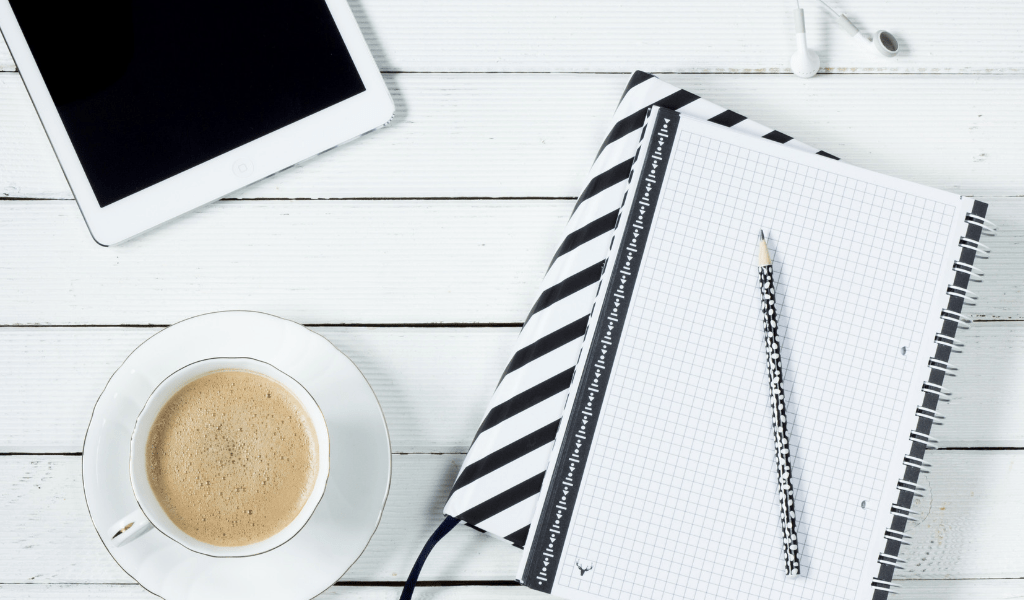 How long did it take you to start making money?
Within the first couple of months I started making some money from services. I picked up a couple of clients for my web design services, and then I also started freelance writing as a result of the blog. It wasn't a lot of money, but at least I had a few small successes early on.
I put some banner ads on the site after about six months. I waited until I was getting over 100,000 visitors per month before I started using ads. Once I had the ads on the site I was making a few hundred dollars per month. I started with just a couple of small ads and slowly expanded on that over the course of 2-3 years, until the blog was eventually pretty ad-heavy.
How did you transition from part-time to full-time?
I left my full-time job in 2008, after working on the blog for about a year and a half. My blog had pretty good traffic at that time. I don't remember exactly, but it was a few hundred thousand visitors per month. But the problem was, I was only monetizing the site with banner ads at that point (aside from the services).
Freelance writing was really critical to allowing me to quit my job without taking a hit financially. I had a couple of clients that hired me to write a few articles per month, and then one of my clients asked me to write more. That client paid pretty well, so the extra work allowed me and my wife to feel confident that I could safely leave my job.
Writing for other blogs was never my long-term goal, so as the traffic and profit from my own blog increased, I slowly scaled back on the freelance writing. About a year after leaving my job, I was making enough from my blog that I could give up the freelance writing altogether.
Although I initially set out to find clients for my web design services, I realized pretty quickly that I didn't really like designing websites for clients. I would take on a client here and there, but I didn't prioritize it and it was a small part of my income.
One the things my wife and I did that really helped with the transition is, we never used my side hustle income for anything other than saving. We didn't want to get used to living on that extra income and become dependent on it. That made it easier for me to leave my job because I didn't feel the loss of my job income. We just switched over to living on what I was making from my business instead.
I see you've sold a few blogs in the past. How do you go about selling a blog?
I've sold a few blogs over the years. For some background, here are the different sales:
In 2010 I sold a blog for $50,000

In 2013 I sold a blog for $500,000 (this was the first blog I started, the one I talked about in my previous answers)

In 2016 I sold a blog for $500,000

In 2017 I sold an

Amazon FBA business

for $225,000 (this was a partnership with my wife)

In 2018 I sold a blog for $216,000
There are basically 3 different ways you can sell a website or blog:
Find a buyer on your own and handle the sale privately

List it on a marketplace like

Flippa.com

Hire a broker to handle the sale
I've done it all three ways, and going with a broker is definitely the easiest. The broker will take a percentage of the sale price as commission. It's usually 10-15% unless the sale price is over $1 million, in which case the percentage may be lower. Nobody really wants to pay broker fees, but my only experience with a broker was really good and I got a higher price than I expected, so it was more than worth it. (For anyone looking for a broker, I used Quiet Light Brokerage and I definitely recommend them.)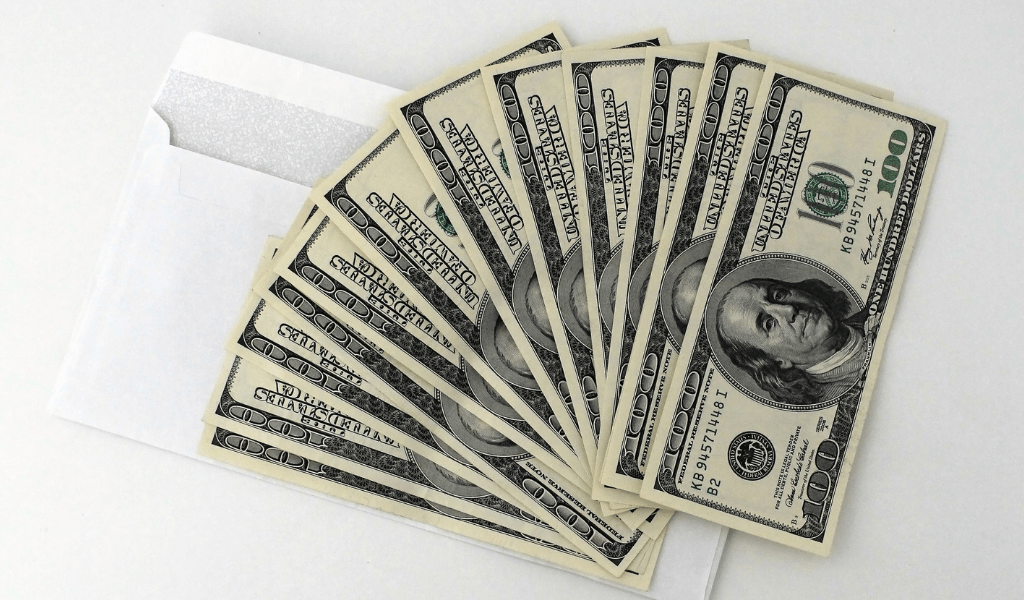 Regardless of how you decide to sell your website or blog, I think it's a good idea to talk to a broker first. Most brokers will give you a free consultation to help determine what your website might be worth. Even if you decide to not list the site with a broker, at least you'll get some feedback about the value of your website, so you'll have some context to judge any offers that you may get for the site.
In general, I don't recommend listing a site for sale on a marketplace like Flippa unless you just want to sell it quickly and it is going to be a smaller sale. You typically will get lower prices on marketplaces like that, but of course, there are exceptions.
The biggest factor in determining the value of your website or blog will be how much profit you make from it. Most buyers will look at the profit from the previous 12 months, calculate the average monthly profit, and then multiply that by some amount. You may get something like 30 times your average monthly profit, which would come out to 2.5 years of profit.
The amount that you'll get will depend on a lot of factors, but really, the value of a website is whatever someone is willing to pay for it. Every potential buyer will have their own way to determine the value, so the numbers can vary drastically.
Since you've had blogs in different niches, how do you choose the topics for your blogs?
I've had blogs in niches like web design, photography, travel, and now finance. The biggest factor for me when choosing a topic is simply picking something that I would enjoy working on. I usually do some competitive research to get familiar with the niche, but I don't put too much stock into that. If I want start a blog in a niche and it's very competitive, I'll still go for it. I'd rather have a blog in a niche that is very competitive than a niche that only has a small audience. The niches where there are already lots of other blogs usually have good income potential if you're able to have success.
One of the things I like about blogging is that you can learn a lot through the process of running a blog, so I pick topics that I want to learn more about. When you're actively blogging you'll be surrounding yourself by that topic, so you're going to learn and improve.
I have an article called How I Turned a Photography Hobby Into $1,138,610 that talks about how I was able to have success with photography blogs without being a professional photographer. I am a hobbyist photographer, but having blogs on photography allowed me to learn and improve, and make money while I was working on something that I enjoyed.
I have started some blogs in the past based in niches that I picked because of low competition for search engine traffic, but none of my most successful blogs fit into that category. I've had some small successes like that, but I tend to lose interest on those blogs and they don't get enough of my time to really grow.
What led you to start a personal finance blog?
I started VitalDollar.com in 2018 because I've always had an interest in finance. I learned a lot over the years about managing money and saving, and I wanted to be able to write about those things. I also wanted to be able to cover some of the things I learned about blogging and making money.
And just as importantly, I wanted to continue to learn more about finances, and I knew that starting a finance blog would help me to do that.
What are your favorite ways to get traffic to your blogs?
Each blog is a little bit different, but in general, organic search engine traffic from Google usually accounts from the majority of traffic to my blogs. It takes time to build up search traffic, but eventually it almost always becomes the best source of traffic.
There are a few great things about search engine traffic: 1) once your blog is ranking well it is fairly passive and doesn't take consistent effort on your part, and 2) the traffic is usually high-quality since people are actively searching for the information that you're providing.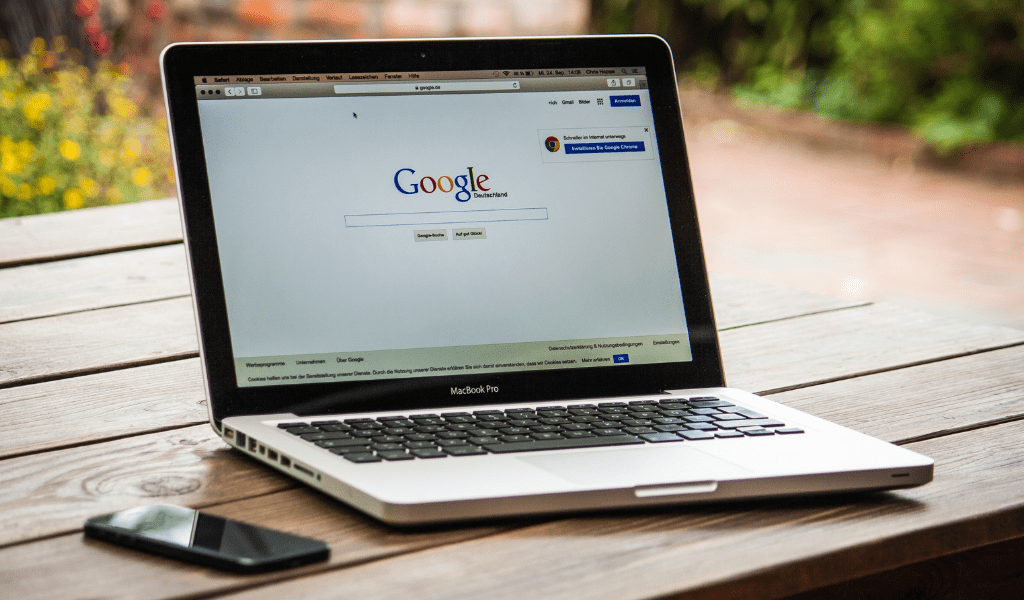 Pinterest has been a pretty good source of traffic for a few of my blogs. It takes more work than it did a few years ago because there are a lot of bloggers trying to get traffic from Pinterest, but there is still some opportunity there.
When I first started blogging, I used to get a lot of traffic from social media, but most of the sites I used are no longer popular, and some of them don't even exist anymore. Honestly, getting traffic is harder now than it was 10 years ago because there is so much more content being published every day.
How do you make money from your blogs?
Over the years, I've made money from display ads, AdSense, affiliate marketing, selling my own digital products, publishing sponsored content, membership, and by offering services. Early on I made most of my blogging income from ads, but I mostly got away from that. The past few years, selling my own digital products has accountant for the majority of my income.
There really is no right or wrong way to monetize a blog, there are just different approaches. I'm not a big fan of ads because they lead visitors away from your site, add clutter and decrease from the user experience, and slow down your site. That being said, sometimes ads are necessary to make money.
Other methods like affiliate marketing and selling your own products are usually more lucrative than ads, especially in the long run.
I think affiliate marketing is a good fit for most bloggers, and just about everyone can make money from promoting products as an affiliate. Even if you sell your own products, there are bound to be complementary products that don't compete directly with your products, and you can promote those as an affiliate.
What do you like and dislike about working from home?
There are many things I like, including saving time and money by not commuting, flexibility with working hours, and not having distractions that I would face in an office (like co-workers).
I think not commuting is a really big thing. Many people spend 1-2 hours per day in the car, which adds up to 5-10 hours per week, 20-40 hours per month, or 1,000-2,000 hours per year. Multiply that by the 10 years that I've worked from home, and I've saved a lot of time! I can use that time to work a little more, or have more time with my family.
Aside from the time, I also don't spend that much on gas, my 7-year-old car still has low miles, and my insurance rates are lower because I don't drive that many miles.
There are only a couple of things I don't like, 1) it's hard to truly get away from work, and 2) with young kids in the house it's noisy and sometimes challenging to be productive.
The first few years I worked from home there were no kids in the house and it was always quiet. Now I have a 6-year-old and a 3-year-old, so there is plenty of noise. My daughter is in kindergarten this year, so that has helped.
What are some common mistakes that you see other bloggers making?
Probably the biggest mistake I see is bloggers giving up too quickly or not having realistic expectations about the amount of time and work needed before it pays off. Blogging isn't a get-rich-quick opportunity. Most successful bloggers didn't make much money at all in their first year.
I think one of the biggest keys to success is having a long-term focus. If you're willing to put in the work before you start making money, and you're ok with that, you'll be set up for a better chance at success.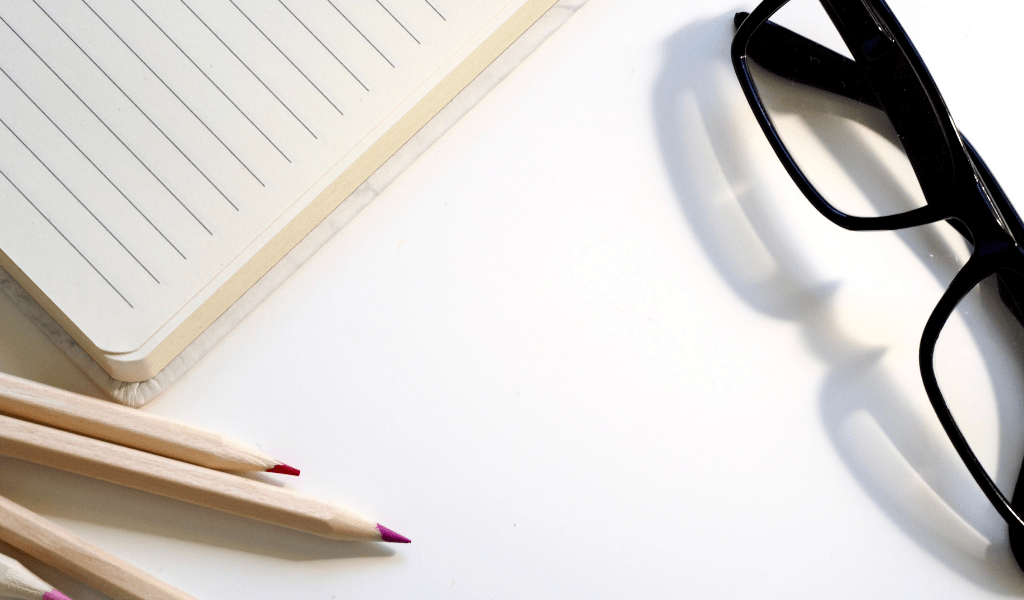 Over the years I've known a lot of bloggers who were doing really well at the beginning, but in their own eyes they were failing because they weren't making money fast enough. Most of these people gave up pretty quickly, and I think they could have had a lot of success if they had stuck with it.
Another mistake that I see a lot is a lack of direction. With a blog it's easy to feel the need to publish something new, and then just write something quickly and put it on the site. In order to have success you really need to have a plan for the content that you're publishing, and how you want to position yourself and your blog so that it stands out.
For someone who is just starting out, what are the things they should be focusing on?
At first, I would suggest focusing on figuring out what you want your blog to be, exactly who you are writing for, and how you're going to position yourself to stand out. Your message needs to be clear, and it should appeal to exactly the type of visitor that you are targeting.
Networking with other bloggers is another big key that is really important. Don't view others who write about the same topics as your competition. There are a lot of ways bloggers can help each other (social media shares, blog comments, links, guest posts, etc.). Make an effort to get to know other bloggers in your niche and you'll see the benefits.
Final Thoughts
If you are thinking of starting a blog, now is the time to do it. It takes time to build up your income and learn how to do everything. However it is a very cheap way to start your own business and earn money from home.
Making money blogging takes time and patience and is not an overnight thing as many people want you to believe. But if you can do it and stick to it, you can make a great income from home.
Marc lives in Pennsylvania with his wife and their two kids, ages 5 and 3. He has been working online for the past ten years and runs the personal finance blog Vital Dollar, where he writes about topics like saving money and making extra money.