Coupon Tips For Beginners
I have had an off again on again relationship with coupons. Honestly, I haven't been into coupons for the past two years. I have recently started couponing again because of my BJ's Warehouse membership. I love BJ's Warehouse because they have their own coupons and take manufacturers coupons on the same item.
This post contains affiliate links. By clicking on the link, you are helping my business. For more information, see my disclosure policy.
So, a couple of years ago, a new show called Extreme Couponing came on TV and everyone was trying to be an extreme couponer.
I definitely tried my hand at couponing but never got to the extreme level.
Once I started doing it, I realized I did not have the time to get extreme. I still am not completely sure how they get hundreds of dollars of products for free. I am assuming they look for sale flyers and go to a million different stores every week.
Plus where do they get 50 coupons for the same thing?
Anyway, I started getting the Sunday paper and tried my hand at couponing. I quickly realized that the coupons were all for name brand items and the generic was still cheaper after the coupon.
I rarely had to have name brand of something, so I wasn't using the majority of the coupons I was spending so much time cutting and organizing. I even had a binder with baseball card holder sheets to put the coupons in. It definitely helped keep them organized and easier to find while shopping.
Get your FREE budget worksheet
Learn how to budget for people who suck at budgeting! Get all my tips and advice and printable to help you get started!
I did this when I just had one kid, once baby #2 came, I didn't have the time or energy to do it when I wasn't using most of the coupons anyway. Then there were Sunday's that the paper didn't even have any coupons. So, I was paying for the paper only for the coupons, not getting many or not using them.
I decided coupons were just not going to work for me at the moment unless I got a high dollar one for a product I actually used. I cancelled the newspaper and worked on saving money other ways.
I still managed to cut my grocery budget in half without coupons. Now that I have a little more time and can save so much at BJ's Warehouse, I have started couponing again somewhat.
I haven't started getting the Sunday paper again yet, but I have started printing coupons on Coupons.com and I get a book of coupons from BJ's about every other week at the moment.
I saved $50 at BJ's Warehouse this past week from coupons. The majority of their products are still cheaper than the superstores and then I save on top of that. Plus they had a special going on that if you bought 2 products of a certain brand, you saved $.25 a gallon on gas. I needed to fill up and saved even more on gas!
Ok, so here are some couponing tips for beginners.
Stay Organized
I had all my coupons organized in a binder using baseball card protector sheets.
This is incredibly helpful if you are going to try to keep track of numerous coupons at a time. It keeps them easy to see at a glance so you aren't having to look through a pile trying to remember what coupons you have that day.
I also organized them in the sheets by categories in the store.
Look For Deals
If you have the time, search for sales flyers or local specials and compare those with your coupons. If you don't have time for that, shop at stores that you know have deals. If you are lucky enough to have a warehouse store near you, see if they take coupons.
Search For Specific Coupons
If you know you need a certain product, look for those coupons. You can find a lot of coupons online at Coupons.com or directly from the manufacturer. If you need diapers, wipes, or formula, go to the manufacturer's website and sign up for specials and deals. Most of them will send you coupons in the mail.
Contact the Manufacturer
If you can't find a coupon for a certain brand you love, contact the company and ask for one. Let them know you love their product and would like to know where you can find a coupon.
I have found this to be helpful for numerous different products as well as places like Etsy. Let them know you follow them on social media and some will give you 10% off or send you product samples in the mail.
Compare Prices
This may seem obvious but just like when you are doing any shopping, you should shop around. I know that some items are cheaper at certain stores or online.
If you are looking for a big-ticket item, see if the store has a discount code for signing up for their emails. You can always unsubscribe after getting the code. Some companies also offer a discount for referring your friends.
Ask your friends if they have a code and you could save $10-$15 or more depending on the store.
Do you have any other advice for using coupons?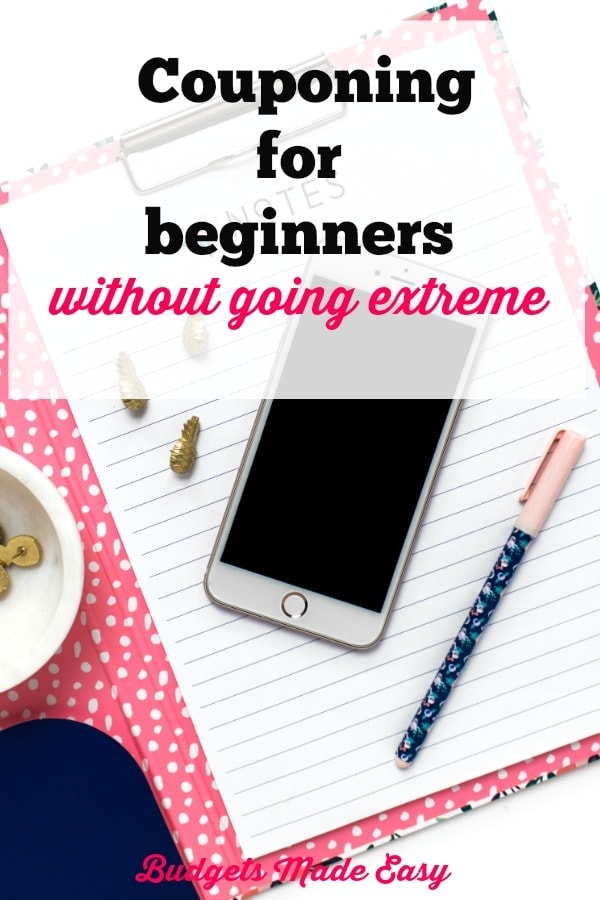 SaveSave
SaveSave