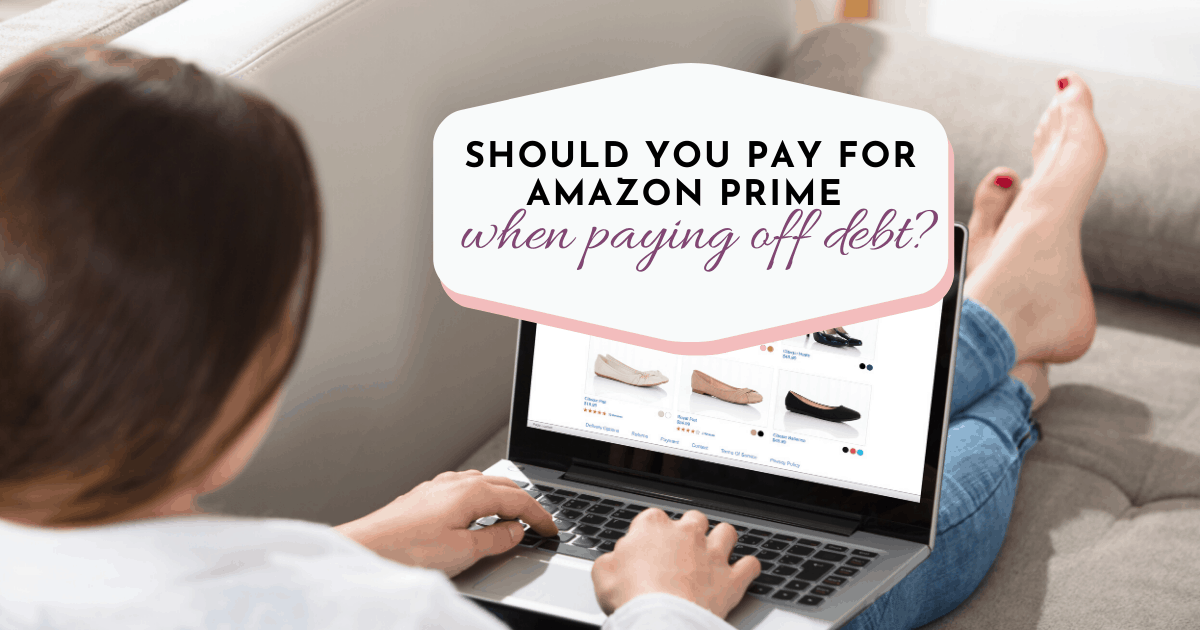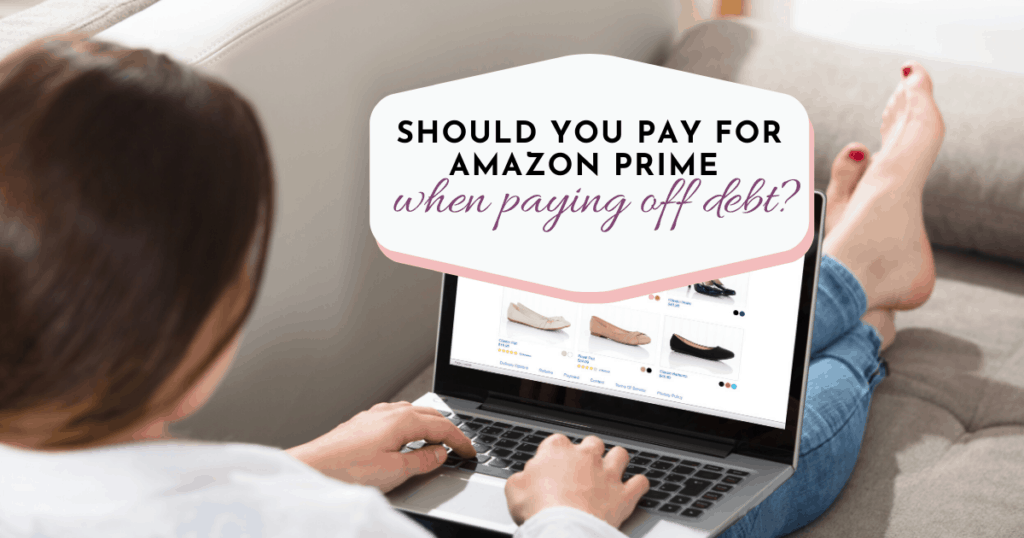 It seems everyone has Amazon Prime now. It is wildly popular and so convenient. But is Amazon Prime worth the cost? Especially now that they raised the price to $120 annually.
If you are trying to pay down debt or cut expenses, you should consider whether this is a good price for you.
It really depends on several factors within your family. Here are my thoughts on whether Amazon Prime is worth the cost or not.
Is Amazon Prime Worth it?
Amazon Prime has many neat features that if you use all of them definitely makes it worth the cost.
Some of the benefits are:
Free 2 day shipping on most items
Free Kindle Books
Prime video-movies & shows
Prime music
Photo storage
Try Amazon Prime 30-Day Free Trial
Now if you use two or more of these features, it is definitely worth the cost. Even just one of these features makes it worth the cost if you use it.
Free Shipping
Probably the most popular feature is their free 2 day shipping. This is a huge time saver and can cut costs in many ways.
Saves you gas
Keeps you from impulse buying at the store
Helps you stick to the budget
However, this is only a good thing IF you are only buying what you need. It is also important to shop around for prices. Most of the items on Amazon cost more than at a brick and mortar store. However, if you are saving money from not impulse buying then it is cheaper in the long run.
Free Books
If you are an avid book reader then getting free books makes Amazon Prime worth it. You get free books every month and you get access to certain new books before they are released.
Each month, Prime members can download one of six editors' picks for free—before the official publication date. Downloaded titles are yours to keep.
There are also numerous Kindle book that you get free or a couple dollars. It just depends on the book. There are books in every category to chose from and you get to keep them forever on your kindle.
This could be worth the cost of Amazon Prime but I have not been impressed with the free selection. It really depends on what you want to watch.
Most of the shows and movies still cost money. If they have things you will watch, then it is worth it for you. I have found that I never watch it and only watch Netflix.
However, if you are interested in watching Prime Original shows, then you have to have a Prime membership.
I would not buy Amazon Prime just for the shows and movies but it is a nice bonus if you are going to buy the membership for another feature.
Free Music
This is a huge benefit. If you are currently paying for a music subscription then you can cancel it for Amazon Prime. You get to stream over 2 million songs on any device. If you have a subscription like Pandora or Spotify then this is actually cheaper than either of their paid memberships. You also get to download music so you can listen offline.
Subscribe & Save
When I had a Prime membership, this made it worth it for me. It isn't something they push in advertising but if you have Amazon Prime, you get an extra 5% off numerous subscribe & save items, including diapers and wipes. So, diapers and wipes are 20% off when used with subscribe and save and Prime.
Try Amazon Prime 30-Day Free Trial
When I shopped around for diapers and wipes, they were the cheapest when getting 20% off.
If you have a student email address, you get a discount on Prime. Students get a 6 month trial membership instead of the standard 30 day trial. The cost is also about half price after the trial. It's only $6.49 a month or $59 for the year.
Check out the student membership here.
EBT Membership
If you have an EBT card, you get prime for only $5.99 a month. This is a good deal if you were going to have a Prime membership anyways.
Daily Deals
If you have a Prime membership you get early access to numerous daily deals. Just be careful as even the deal price isn't always cheaper than at a brick and mortar store. They suck you in with the temptation of losing out on a great deal.
Sometimes it is a great deal though, just be aware and don't impulse shop because you are afraid of missing out. I have noticed a lot of the "daily deals" happen everyday or so often it seems like it is a "deal" everyday.
So, Is Amazon Prime Worth the Cost?
It really depends on what you are using it for. I no longer have a Prime membership. I cancelled it once my 2nd child was potty trained. We were also paying off debt shortly after and I cancelled it when I was only using the free shipping. I now use my mom's membership if I need something fast, which isn't very often anymore.
I found that I spent more money because I would buy things on the daily deals or things I didn't need because it seemed like a good price.
Once I started shopping around, I realized it was either the same price or more expensive. Now, there are a lot of things I buy from Amazon because it's the most convenient place to find it or the only place.
If you are in a rural area, it is harder to find certain things and it is worth having a Prime membership. If you are a busy mom without a lot of time to shop around, then it is worth the cost. Or if you buy diapers and wipes then it is a great deal. It really depends on your situation.
But it is worth trying the free trial to see!