I just download this new cash back rewards app and I have to admit, I am LOVING it!
I never got on the Ibotta bandwagon, from what I heard it seemed complicated and took too much time.
I tried the Walmart Savings Catcher App but once I started mostly shopping online, I didn't get points for that either.
So, I just forgot about it and said it wasn't worth my time.
I have 3 kids, we have activities every night of the week. I literally do not have time to search through an app to find what product to buy to get points on.
I am getting my groceries, preferably online, and moving on with my day.
That is exactly why I love Fetch Rewards.
It allows you to just scan your receipts and even takes receipts from online shopping, including Amazon! Can you believe that???
In this post you will learn:
What is Fetch Rewards and how to use it
Why it's better than every other app
How it saves you money
Get 2,000 bonus points by using my reward code to start!
What is Fetch Rewards?
Fetch Rewards is an app where you scan your paper receipts and earn points that can be redeemed for gift cards.
It's super easy to use and you don't have to walk through a bunch of complicated steps to use it.
How Does it Work?
You download the Fetch Rewards app and use my code FETCH2K to get a bonus 2,000 points (worth $2) once you scan your first receipt.
Then start scanning receipts. It's literally that easy!
I scanned my first receipt and got 1,000 points!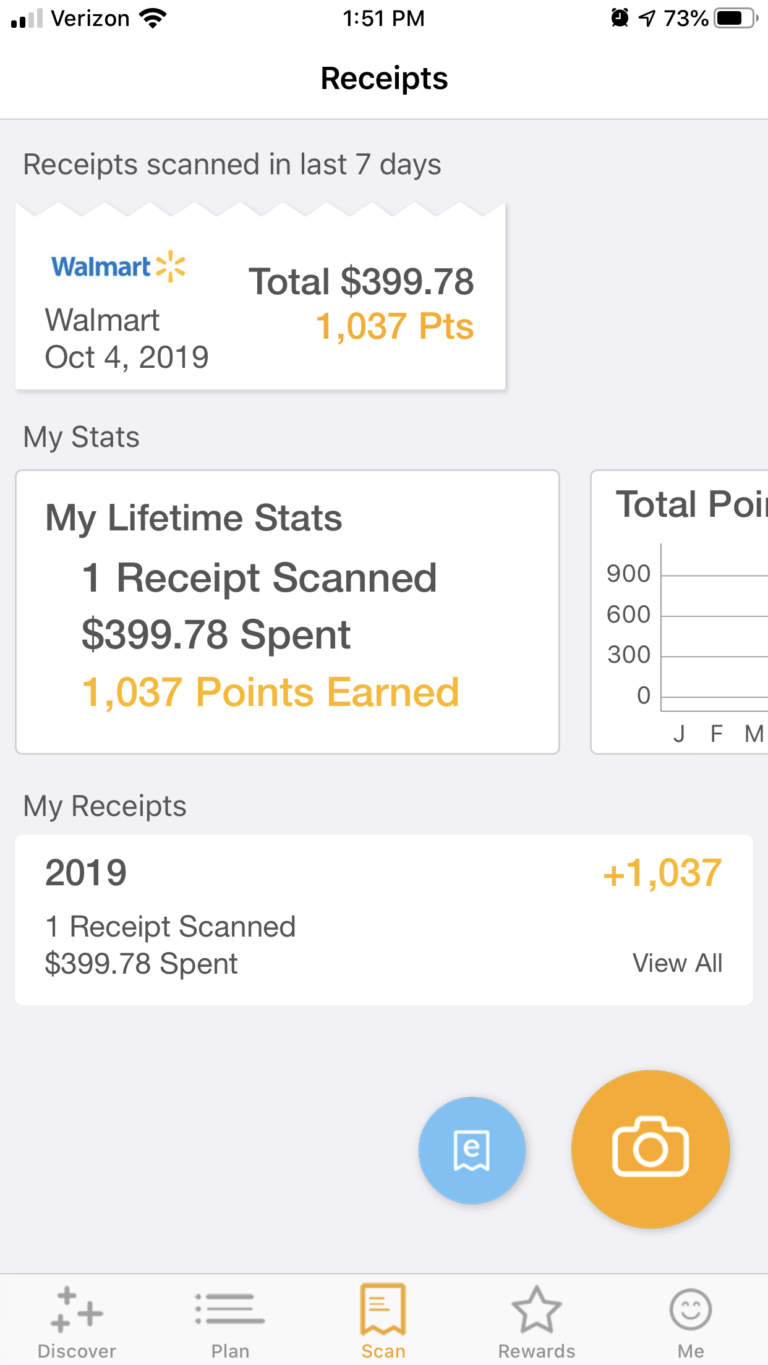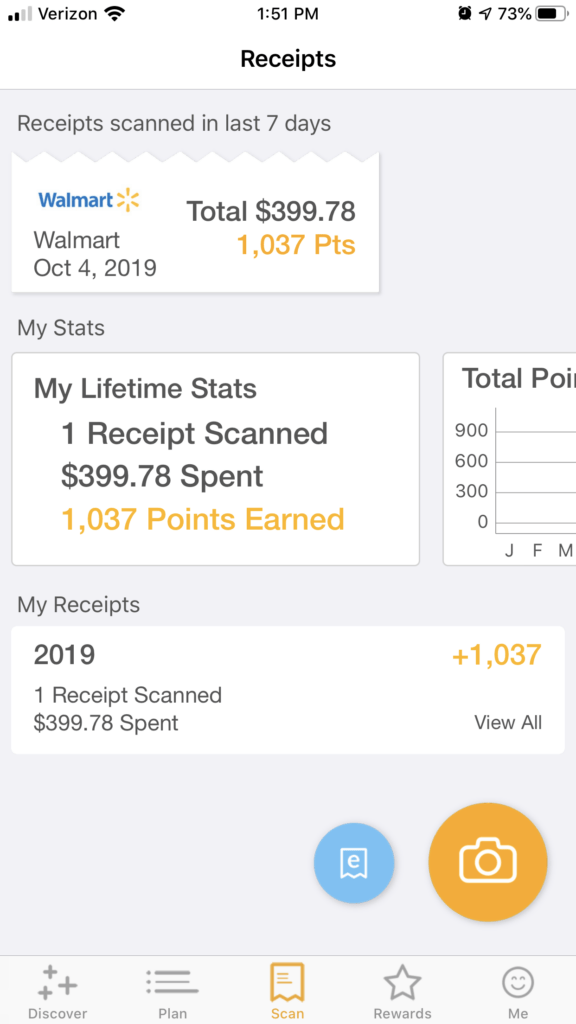 It took me a whole 10 seconds to upload this receipt and it was a long one and took 3-4 pictures to get it all.
I do not have time to use an app that is complicated. That's why I love this app so much. I buy what I am going to buy anyway and then get rewards for it!
All you have to do is download the app and then scan your receipts.
You can even connect your Amazon account and get points for shopping on Amazon as well!
Once I added my Amazon account, I received another 1,300 points!
You also get points for shopping online at Walmart, Target, Instacart, Costco, Sams Club and may others.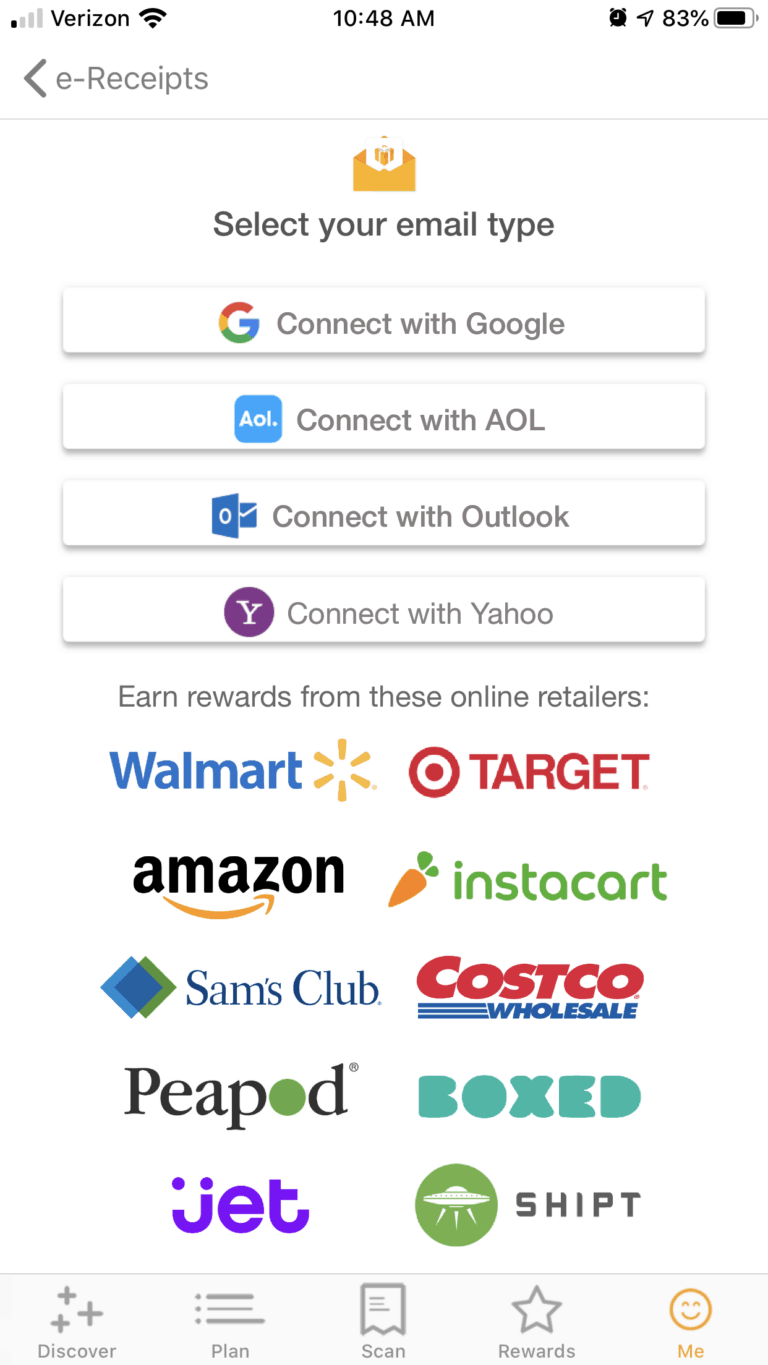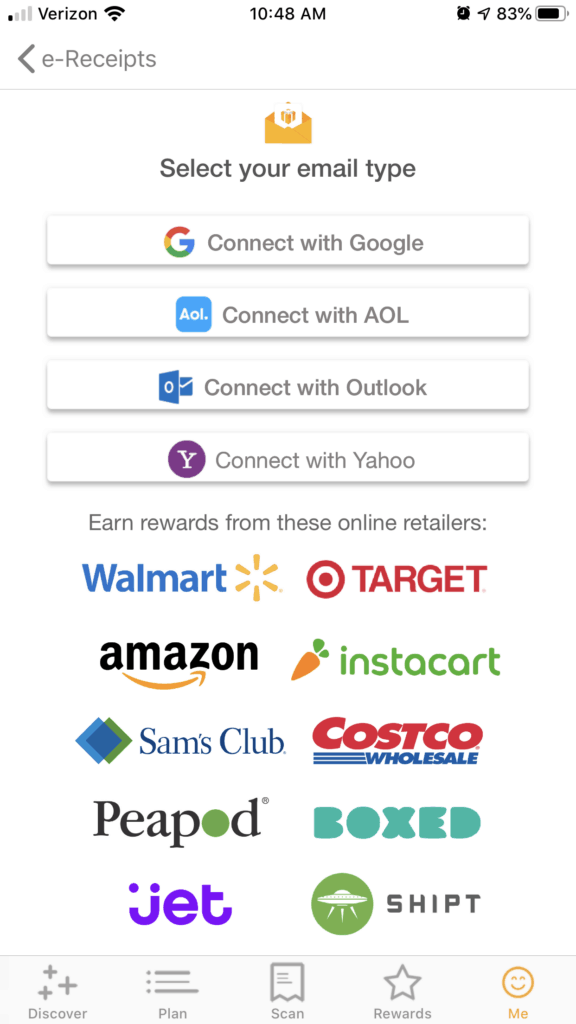 You do get points for past transactions so don't worry if you just bought something before you saw this!
Still scan your receipts and log in to your email to get your points.
How Do You Redeem Points?
Once you are have built up a minimum of 3,000 points, you can start redeeming them.
Points are worth $1 per 1,000 points.
You can redeem points by clicking on rewards and then browsing stores.
You can get a gift card to tons of stores and online shops, including Amazon and Target!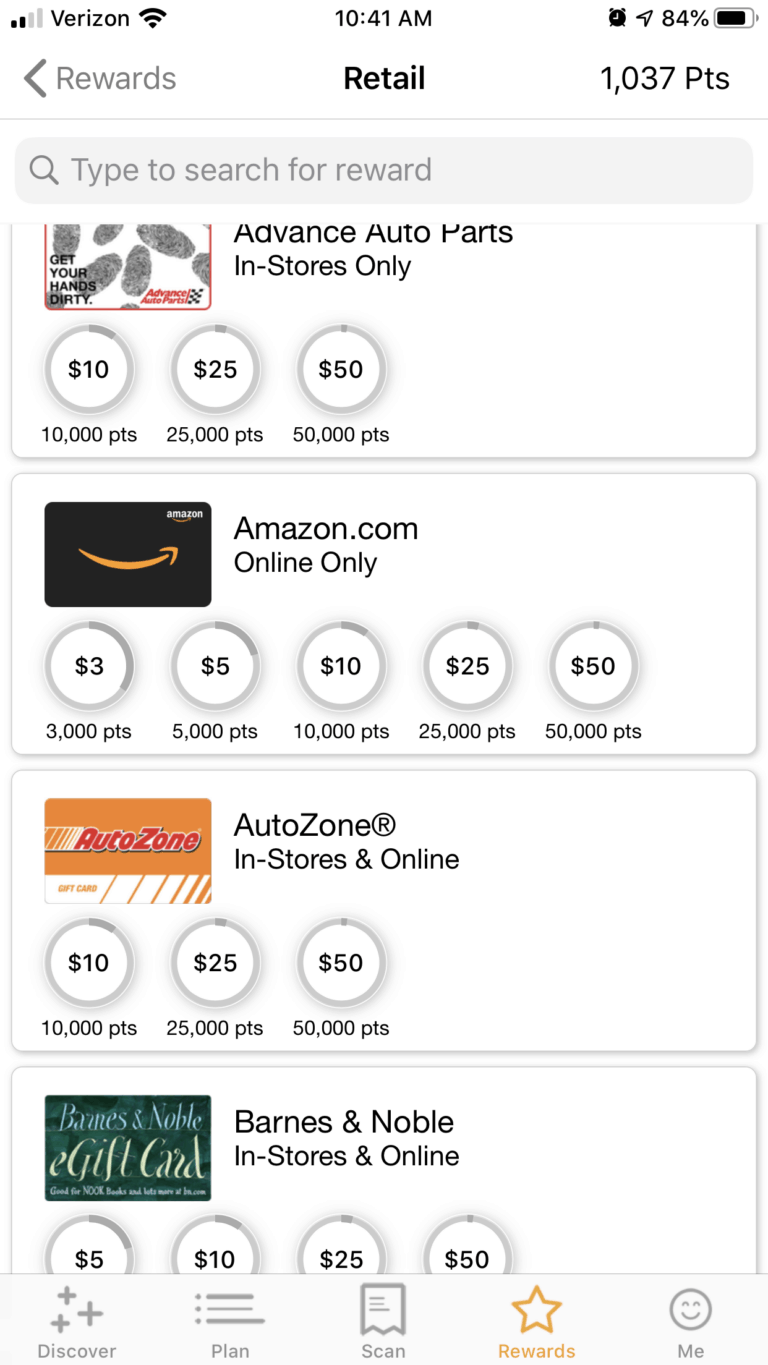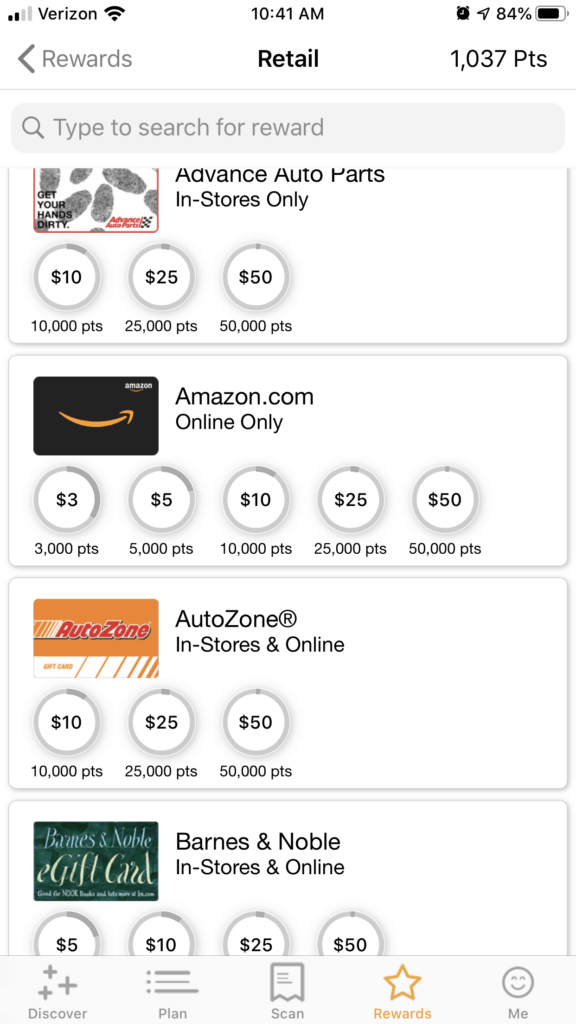 Redeeming your rewards is as simple as using the rest of the app. Click on what you want and redeem.
You will get an email with your reward shortly afterwards.
How Can I Earn Extra Rewards?
You can earn extra rewards by sharing your code and even filling your prescriptions using your SingleCare code!
SingleCare is a discount code, not insurance. You share it with your pharmacist and see if you can save any money on your prescription.
If you can save and use the code, you earn 5,000 points on the first transaction and then 1,000 every time after that!
How They Make Shopping & Getting Rewards Easier
Ok so I know that for me at least, I don't want to have to search through an app to see what gets the best rewards while I'm in the store. I don't have time for all that.
What I love about Fetch Rewards is that you can plan your shopping list in the app ahead of time. You will know before you go what you need that you can get rewards for when you check out.
It doesn't depend on the store or anything!
You can search for products and then add them to your shopping list! It's that freaking easy!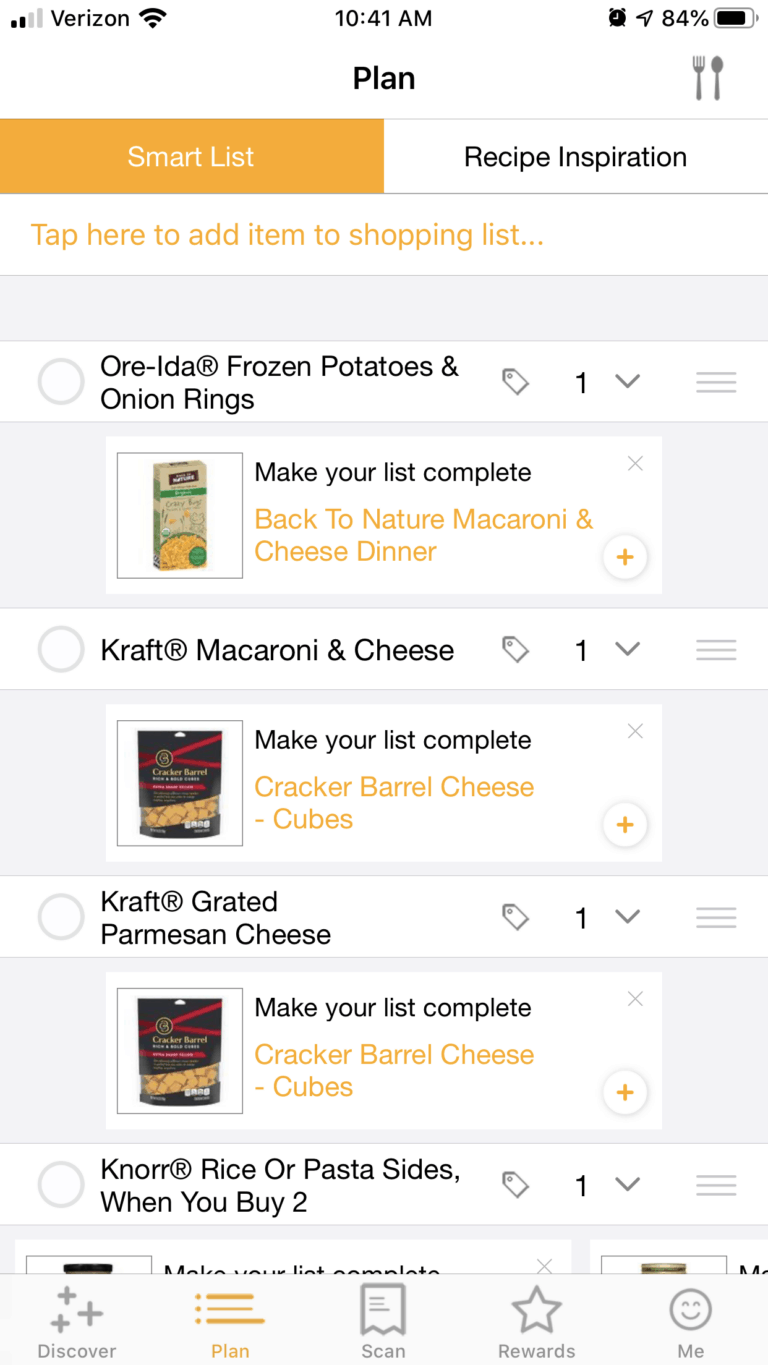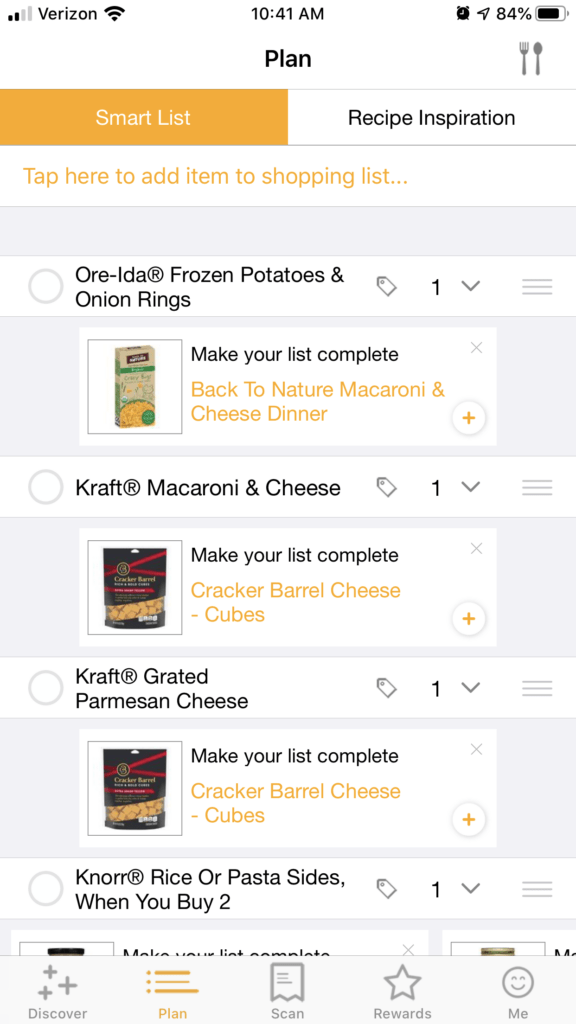 You can even get recipe ideas for items inside the app! They make it incredibly easy to use and not waste a bunch of your time!
How is this different than Ibotta?
I will be honest with you and say that I have never used Ibotta. But there is a reason for that.
I heard people talking about how much work it was, and honestly I don't have time for that.
That's why I jumped right on board with Fetch Rewards.
I am a busy mom of 3 and have activities every night of the week. Literally.
I do not have time to search inside the store and scan items before I even check out in order to get points.
I will shop for what I want and need and then scan my receipt and get points. That is easy and convenient for me and that's why I LOVE Fetch Rewards!
Summary
The Fetch Rewards App is incredibly simple and easy to use. You literally do not have an excuse NOT to use it and get rewards for purchase you are going to make anyway!
Check it out for free and use my code FETCH2K to get 2,000 (worth $2) bonus points when you scan your first receipt!
Let me know in the comments how much you love this app!