My next post is a guest post from Joseph Hogue who is a chartered financial analyst. He teaches people how to manage their money and let their money grow for the future. He has put together a guide on the basics of investing.
Investing should begin once you are debt-free and have your 3-6 month emergency fund in place.
Investing Basics for the New Investor
I love Ashley's story of sacrifice and how she was able to pay off $45,000 in 17 months. Less than two years of skimping and saving have put her on track to meet her long-term goals of saving for her children's education and retirement.
What does she do now? How can she make sure she's not only set to meet her goals, but on the way to beating them?
It's not by putting her money in a savings account at a 0.08% rate.
The answer is by making her money work for her, by putting together an investment plan that fits her needs and grows her money.
Let's look at how to create a personal investing plan without all the stress of picking stocks and putting your hard-earned dollars at risk.
Making Your Goals Real for Investing Motivation
Your first step in investing is the most important and the most often missed among investors.
You see, investing isn't about picking stocks or even about making those double-digit annual returns. Investing is about YOUR goals, about making an investing strategy that's right for you.
That has to start with your goals and it means more than just some arbitrary goal of having a million dollars by the time you retire. Just having a dollar goal for your retirement isn't going to provide the motivation you need to keep investing when your budget gets tight.
Make your goals real and you'll not only have all the motivation you need but you'll have a better idea of exactly how much you need to meet your goals.
Think of all the things you want to do in retirement or your other financial goals.

Create a mental picture around these goals, what you'll do on a daily basis and how you'll feel. What will meeting that financial goal enable you or your loved ones to do?

Write out this story around your goal and share it with loved ones.
Anytime your budget gets tight, you'll be able to take out this mental picture as motivation to keep saving. Not only that but you'll know the exact expenses around your goal and how much they'll cost. That's going to make it easier to find your magic number for retirement.
Getting Started Investing with Little Money
The secret to stress-free investing isn't in the 'what' of investing but in the 'how'. You can try to pick hot stocks all day, pouring over financial reports and listening to analysis, but you'll pay thousands in fees and may not see the returns you need to meet your goals.
A smarter investing strategy is in optimizing how you invest to pay as little in fees and take as few risks as possible. This means diversifying investments and investing in low-cost funds.
The major assets for any investment portfolio are stocks, bonds and real estate. You can invest in all of these easily through exchange-traded funds and real estate investment trusts (REITs) on any online investing platform.
Stocks provide higher long-term returns but higher risk as well.

Bonds provide safety and cash flow, especially for older investors nearing retirement.

Real estate also provides for growth and can help protect your money from the effect of inflation.

Younger investors should put more in stock funds for growth and inflation protection but don't neglect bonds and real estate. A good rule of thumb is to take 100 minus your age for the amount you should have in stocks, then split the rest among bonds and real estate investments.
Exchange-traded funds instantly spread your money across hundreds or even thousands of stocks so you don't have to worry about one company destroying your nest egg. That still means you'll need to pick the funds that match your goals.
An even easier way to start investing is to look for target-date funds that automatically adjust according to the needs of someone with a specific retirement date. For example, a 2040 target date fund would invest in stocks and bonds in the amount appropriate for someone retiring that year.
Investing in Future Wealth with Other Income Ideas
Investing isn't just about stocks and bonds though. Making your money work for you and beating your goals means finding other income sources to limit your financial risk away from the stock market.
The reality of today's tech-driven world is that you can never stop investing in yourself. Too many people are realizing that job security is a thing of the past and keeping your skills fresh is the only way to ensure an income to retirement.
Whether you invest your time or money (or more likely both) to create a home business, it can be one of the best investments you ever make. Not only can it provide for some income stability and extra savings but might just become a way to leave the rat race forever.
You don't get to debt-free without a plan for what to do with your money. Put together an investing plan that will not only motivate you to keep saving but will make your financial dreams a reality.
Focus on low-cost funds that invest in stocks and bonds and don't forget to include some real estate investment. Diversify your investments to produce income from multiple sources and never stop investing in yourself.
In conclusion
Investing basics include diversifying your assets and looking at long-term growth potential. This includes investing in yourself and having multiple income streams. This will help your income stability and be able to save for the long run.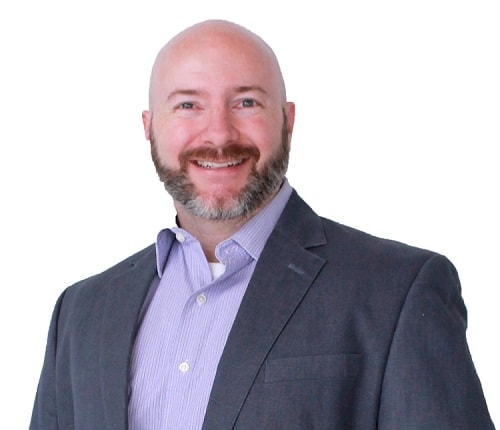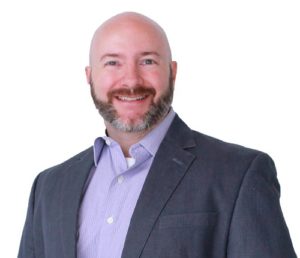 Joseph Hogue, CFA worked as an equity analyst and an economist before realizing being rich is no substitute for being happy. He now runs five websites and a YouTube channel on beating debt, making more money and making your money work for you. A veteran of the Marine Corps, he now makes more money than he ever did at a 9-to-5 job and loves building his work from home business.