When Reaching Your Financial Goals Means You Don't Look Like Everyone Else
By: Charissa from www.thenotsobusymom.com
6 years ago, my family and I began our financial journey.
This post contains some affiliate links for your convenience. Click here to read my full disclosure policy.
6 years ago, I read a book that inspired and challenged me. I passed it along to my husband right before he got on a plane, he read it, and returned from his trip inspired and challenged.
What was this inspiring and challenging book? The Total Money Makeover by Dave Ramsey.
Prior to those 6 years, we were responsible with our money. We were being thoughtful about how we spent and saved, but we didn't have any solid financial goals. Then something clicked, and we became focused, unified, and determined. We began making changes, and then set a big goal for ourselves.
Becoming Debt-Free
Our big financial goal at that time was to become debt free (except for our house). Currently, we have reached that goal and are continuing to make good progress in paying down our mortgage.
Reaching our financials goals has not been an easy process, and one of the biggest reasons is because reaching our financial goals has usually meant we don't look like everyone else around us.
In order to reach our financial goals, we have chosen to live below our means. Our lifestyle does not look much different than it did 12 years ago when we were first married and just starting out. Our income has increased, but our lifestyle has remained simple.
Long-term Vision
We have also kept a long-term vision in mind. With a long-term vision in mind we can and do say "no" to certain things (even good things) knowing that with patience and determination, we will make progress. We have carefully considered our needs versus our wants. We have everything we need: shelter, food, clothing, and transportation. We even have many of our wants, but we avoid chasing more of our wants knowing we have important goals to reach.
Get your FREE budget worksheet
Learn how to budget for people who suck at budgeting! Get all my tips and advice and printable to help you get started!
More specifically, reaching our financial goals has looked like not upgrading to a larger home yet. We are a family of 5 living in a 900-sq. ft. house with just one bathroom. Compared to most of the world we live in a mansion, but here, in this country, some have referred to our home as a "cute cottage".
Paid for Vehicles
Reaching our financial goals looks like driving older, paid-for cars. My husband and I have always said that our cars are not a reflection of who we are. We're not looking to impress anyone with a fancy car. Sometimes our cars make funny noises; they have bumps, dings and scratches. We love them, though, because they are paid for, and they do their job, getting us from Point A to Point B.
Because of our financial goals, we don't take fancy vacations. We spend plenty of time together as a family, but at this point we are choosing to enjoy time closer to home. We dream about and plan for future trips, but for now we enjoy the beautiful surroundings right outside our door.
Entertainment
We also choose free or inexpensive entertainment. There is so much "fun" available for little to no cost. We spend our free time hanging out at local parks and playgrounds. We enjoy lazy afternoons in our own backyard. Movies on the couch and date nights in are most appealing to my husband and me.
If you are just beginning your financial journey, if you are setting goals (both big and small), know that most likely you aren't going to look like the people around you. You might have the smallest house in the neighborhood. You might drive the oldest car in the school pick-up line. You may be the one couple that does more at home dates than dinners out at a restaurant. Perhaps you'll be the people saying "no" more than you'll be saying "yes".
But you know what? It's worth it. You are looking to move forward; you are working to gain financial freedom and peace. It's okay to not look like everyone else. Look like you! Your future self will thank you.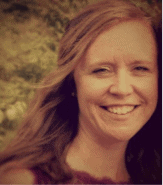 Hi, I'm Charissa. I'm a wife, mother, former 5th grader teacher, and now a blogger. I encourage women to live a full life without all the busy. Come join me on this journey! You can read all about it at http://www.thenotsobusymom.com/.