My next post is a guest post from Allan with The Practical Saver. Today he is going to talk about how to make money with Facebook.
Finding ways to make extra money is crucial when you are wanting to pay off debt and save for emergencies. Facebook can help make it easier for you to do just that.
These simple tips will help you make extra money while engaging with your friends. You are already using Facebook, might as well use it to help you earn some money!
Plus with over 2 BILLION people on Facebook, your earning potential is unlimited. There is no other social media platform out there that can reach that many people.

Here are Allan's tips:
Facebook is used by billions of people everyday. How often do you use it?
If I tell you that you can make money with Facebook, would you believe me? Would you think I'm crazy?
Believe it or not, there's money on Facebook. Sure, a lot of people just use it for sharing their stories, photos, and videos to their friends. But some use it to make money.
If you're looking for ways to earn extra cash on the side, then, you are in a good spot.
In this post, you'll learn how to make money with Facebook in the content below, including the following:
How to get started earning money by using Facebook (it's easy to do!)

Why you should take advantage of Facebook money-making opportunities (there are plenty of them)

List of unique and successful ways to make money via Facebook!
If you're interested, read on!
How to Make Money with Facebook
You don't need extra power to make money with Facebook. All you need is time and, of course, your Facebook account.
It's pretty easy once you get started! 
Here are some ways you can earn extra now:
1.  Sell Items on Facebook Marketplace
Facebook is not just an app where you can share everything and anything you want. It's also a money-making app. How's that possible? It's possible through Facebook Marketplace.
Facebook Marketplace is a Facebook tool where you can buy and sell things locally.
If you have items to sell and want to make some money by selling these things to people in your local town and surrounding areas, you can make money by using Facebook Marketplace.
This free tool makes it easy to get rid of things you don't need and earn some cash at the same time.

You don't need Craiglist or similar sites to sell your stuff. Everything you need such as the right audience is right on Facebook. Since a lot of people are using it, chances are more people from your area are seeing the items you are selling.
You can also sell items quicker and easier if you time it right. For example: selling kids toys in October and November for Christmas. Keep in mind the time of year that you are trying to sell the items. 
You will have better luck selling summer items at the end of spring. It will be harder to sell summer items in the winter time, unless you live somewhere that's beautiful all year. 
2. Write a Post on Facebook
It's also easy to sell on Facebook by selling directly to your Facebook friends and followers.
Simply write a post on your Facebook page about what you are selling and let the potential buyers, i.e., Facebook friends and followers, come to you.
You can provide detailed information about the item as well as post pictures to create some extra buzz and excitement surrounding your item up for sale.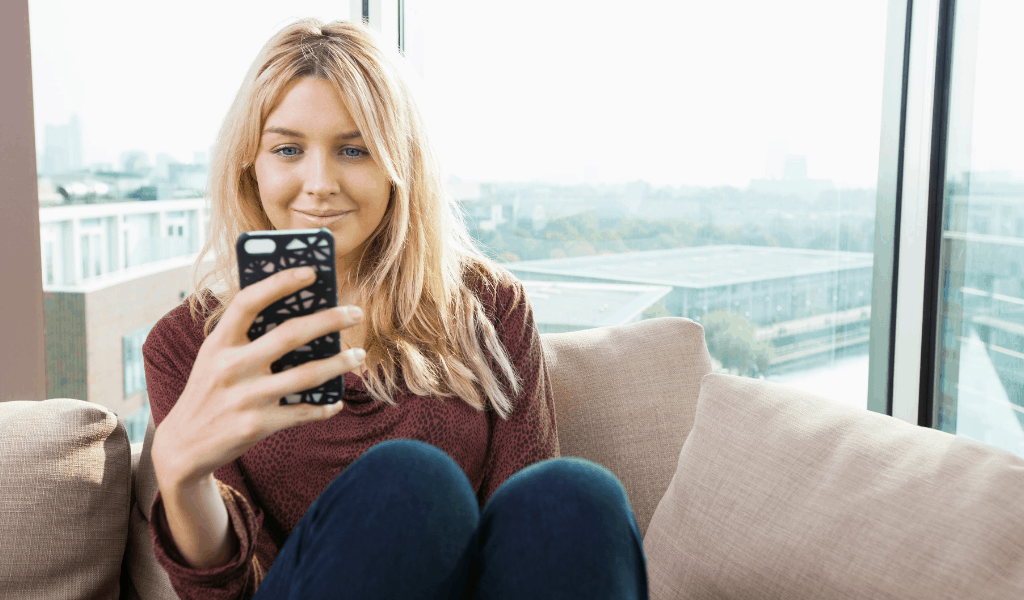 This post can be as detailed or simple as you like, but it should be enough to entice potential buyers.
By writing a post on Facebook, you also open up the opportunity for interested buyers to ask questions and for you to provide detailed responses on your Facebook post.
You can post just about anything on your Facebook wall as long as they fall within the rules set by Facebook. Don't post controversial posts that go against Facebook's terms of use or you'll see your account blocked or penalized.
You don't want that to happen.
You can reach an unlimited amount of potential customers by using Facebook.
3. Create Facebook Ads
An additional option to consider when wondering how to make money with Facebook is to create ads.
If you have a Facebook page regarding your website or business, you can create Facebook ads to boost traffic to your page.
Facebook pages are used to draw in followers and Facebook ads are used to draw in those individuals who have yet to follow you.
The Facebook page is free to set up while the Facebook ads cost money to post.
Once you have a Facebook ad out there, you can make it more likely that people follow your page and purchase your business products and services.
The more people who see your Facebook page, the more likely it is that you'll see an increase in customers.

Since Facebook's reach is wide, you have a great chance of reaching out to a lot of people who may otherwise not know about your website or business.
You do have to watch the wording that you use on Facebook or your ad will not be approved. This is especially difficult for words that are related to money or health. 
>>>Grab the free list of banned words for Facebook! 
Creating ads is a great cheap option to drive traffic to your offers. However, they do take time to learn but once you figure it out, you can get low cost conversions fairly easily. 
4. Use the Refer-a-Friend Bonuses
There are companies which offer refer-a-friend bonuses to current customers when they refer someone to that specific company and they become a new customer.
You can earn some free money fast if you use Facebook to share details about a company you love to friends with a referral link.
If your Facebook friends follow the referral link and sign up as a new customer, you get paid! As simple as that.
It's a really easy way to earn some extra money by using Facebook to do so.
All you need to do is be aware when companies are offering these bonuses. It's not all the time that they do it. But when they do, grab that opportunities since most of those are time-limited or sensitive.
Some examples of companies you can use include Personal Capital, Ebates or Swagbucks. 
Simply create your own free account with those companies and then share your referral link on Facebook. 

5. Use Facebook Live and Make Videos Regarding Your Products and Services
If you own a business and have a product or service to sell, you can use Facebook live to get the word out on your business and make some extra cash.
Facebook Live is great for those individuals who like to be in front of the camera and aren't afraid to boost their business this way.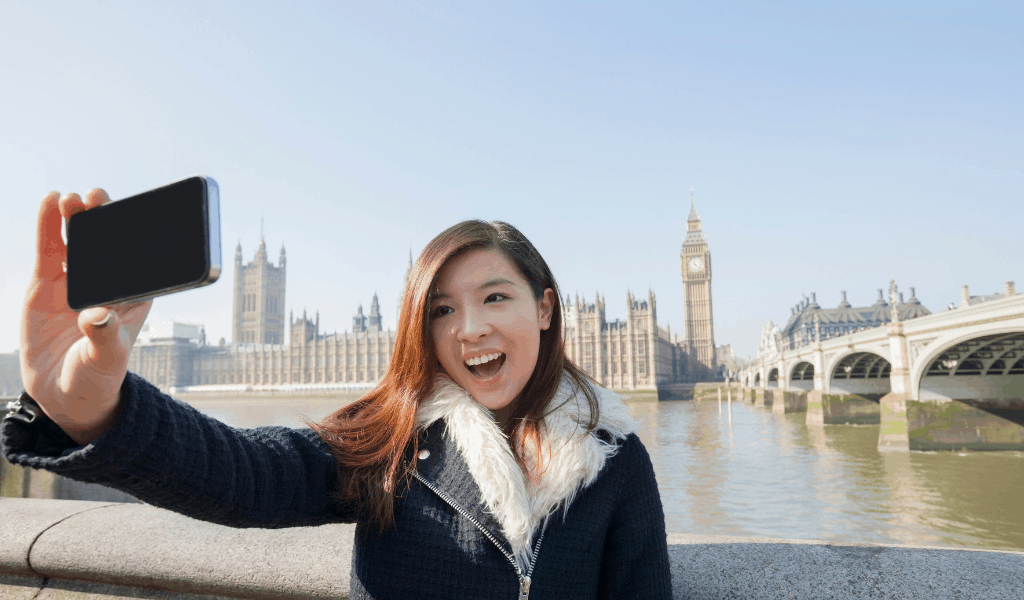 This no-cost moneymaking option entices future customers to use your business services and purchase your products.
Facebook lives and videos tend to get a higher reach than just text and a link. Especially if people interact with your video. 
So make it fun and engaging and be sure to ask people to like, comment, and share. The more people do that, the more people Facebook will show it to in their newsfeed. 
6. Invest in Facebook
Although you might think that this article just shows you how to actively use Facebook for cash earning purposes, you can also use Facebook as an investment option.
If you're wondering how to make money with Facebook, you can do so with stocks. Believe it or not, investing in the stock market can be a great way to make money from home.
Purchase Facebook stocks, which is a popular publicly traded company, and watch your investment in Facebook provide you with another potential money-earning option.

One caution though when it comes to investing is to make sure that you understand the risks and rewards of investing. Some people invest thinking that they would make money.
It's true that there's money in the stock market but you could also lose money. So, it's best to ensure you understand the basics of investing before putting your money into it.
It's better to be safe than sorry.
7. Use Facebook Jobs to Find Work and Earn Money
Facebook has a job site on the social media platform where companies post jobs in your local area and you can review the postings and apply for those jobs which interest you the most.
From hospitality jobs to financial positions, you may find exactly what you're looking for in the way of employment on the Facebook Jobs section.
Not a lot of people know that there's a Facebook jobs section. But think about it. The idea makes sense because Facebook is a big platform that companies can utilize and leverage to hire great talents and experienced people.

This easy access to job postings on Facebook provides you with another way to earn money, thanks to this useful social media offering.
There are also lots of groups that will help you find freelance writing jobs or virtual assistance jobs if you like to work from home. 
Working from home is so much easier and common now that it has ever been. You get the flexibility of working from home while being able to earn money without getting out of your PJs. 
You can even find local jobs by joining groups for your local area. 
8. Offer Your Facebook-Savvy Services to Businesses
If you're a Facebook-savvy individual, you can lend your services to business owners who want to get started on Facebook or up their Facebook game but they don't quite have the skills to do so.
As a social media guru, you can help other businesses achieve their Facebook posting and advertising goals and make money doing so.
Once people start seeing your name over and over giving helpful relevant advice, they will start coming to you. 
Those who know and love Facebook could probably maneuver this social media site with their eyes closed.
Why not take that talent and make an occupation out of it?
Social media managers also make more money that general virtual assistants and it's pretty easy and fun work. 

If this is something that you are interested in doing, join blogging groups and get social. Once people start seeing your name over and over giving helpful relevant advice, they will start coming to you. 
9. Charge Subscription Fees for Facebook Groups
If you have a Facebook group, you can charge subscription fees to those who join and use your group.
This is especially lucrative for those individuals who have a large group following.
This type of group is usually one which offers access to exclusive content such as live video, tutorials, expertise, and mentorship.
If this sounds like something which your current group offers, or if you'd like to start a group such as this, you can make some impressive money by doing so.
The more time and energy you put into the content of your group to make it highly sought after, the more money you could make through subscription fees.
All those said, not all Facebook groups are eligible to become subscription-based groups.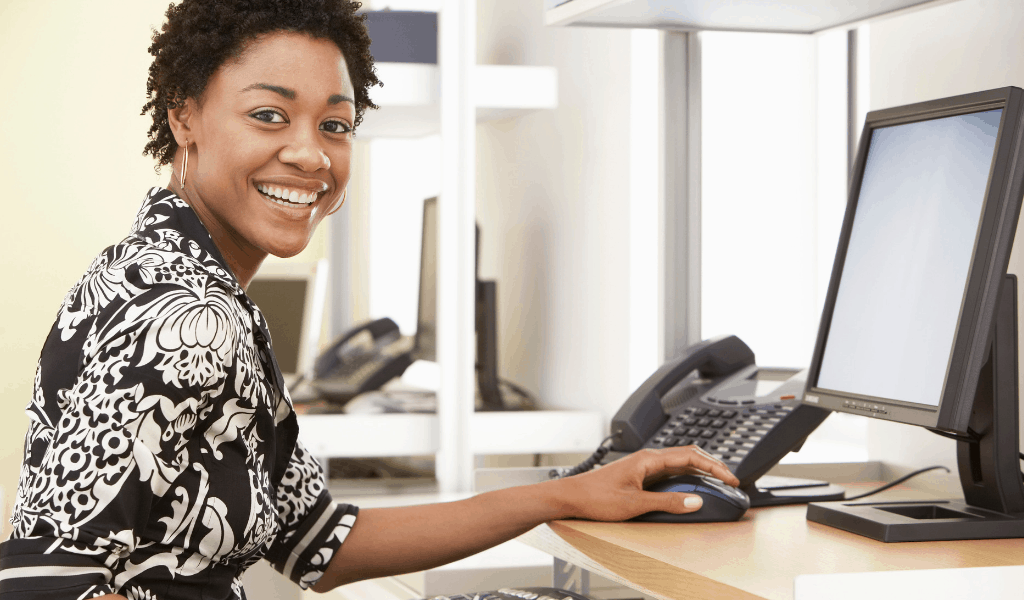 10. Go For Affiliate Marketing
Affiliate marketing options are abound when it comes to using the World Wide Web.
This is also true with Facebook and you can get free money.
You can promote the products of other people's businesses and get paid every time someone clicks on the company link. It does not get any simpler than that.
It's a great way to earn extra cash on the side and use Facebook to do so.
Just keep in mind that Facebook will limit the reach of links. You also have to put a disclosure before the link stating that it is an affiliate link. 
You do not have to have a website to sign up for most affiliate programs. There are people that have built their entire business just on Facebook. 
Now this may not be the best business plan BUT it's a start. Once you build up your audience and business using Facebook, then you can add in your website. 
It's a pretty low risk way to start a business! 
11. Generate Leads
Another option to consider when wondering how to make money with Facebook is to generate leads.
Facebook is a prime spot to generate leads for your business.
By posting interesting content, including relevant hashtags, and connecting with the social media masses, you'll get the word out on your business and help to increase your customer base and sales.
You can reach an unlimited amount of potential customers by using Facebook.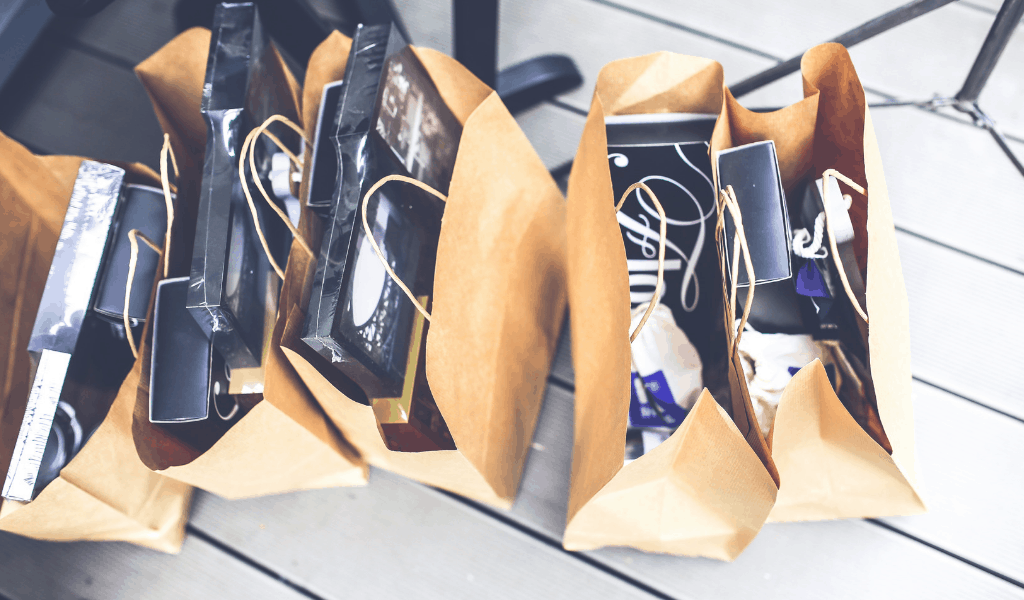 There is a ton of strategy that people put into their Facebook page in order to generate leads. However, the more authentic you are, the better off you will be. The best way to generate leads is to increase know, like, and trust. 
That means people need to know you, like you, and trust you. The fastest way to do that is through video and just being yourself. 
Don't spend tons of money on fancy equipment trying to impress people. Use what you have and be yourself. That is the quickest way to get people to like you. 
Final thoughts
Facebook is a free marketing tool, which you should not overlook! It isn't just a social media where people can connect with other people. It's a platform you can take advantage of to make money.
It takes some practice and learning the best tactics and tips but the more people can get to know you and like you, the faster you can make money. 
With all the different ways to make money out there, Facebook should be at then top of your list. 
About the author:
Allan Liwanag is the blogger behind The Practical Saver. An analyst by day and dedicated blogger by night, he loves to share his thoughts – based on his research, personal knowledge, and experience – on topics related to family, life, and money.