My next interview is with Janet and she quit her job as a CPA and moved abroad! She is currently in grad school in Switzerland. She credits her mother for helping her get her spending under control by forging her signature to buy a house! She says that it has worked out now despite the stress when it initially happened. She is now living abroad on a budget and living a frugal lifestyle. She blogs at My Twenty Cents where she blogs about quitting her job as a CPA and moving abroad.
This post contains affiliate links. For more info see my Disclaimer and Privacy Policy.
About Janet:
My name is Janet and I am Canadian, born and raised in Toronto. I am 28 years old and currently still unmarried. I completed a Bachelor degree in 2011 and then worked for 6 years as a CPA. In 2016, I finally decided to quit my corporate job for good and pursue a Master degree in Switzerland. I'll be finishing the Master degree in June 2018 and starting a PhD in August 2018!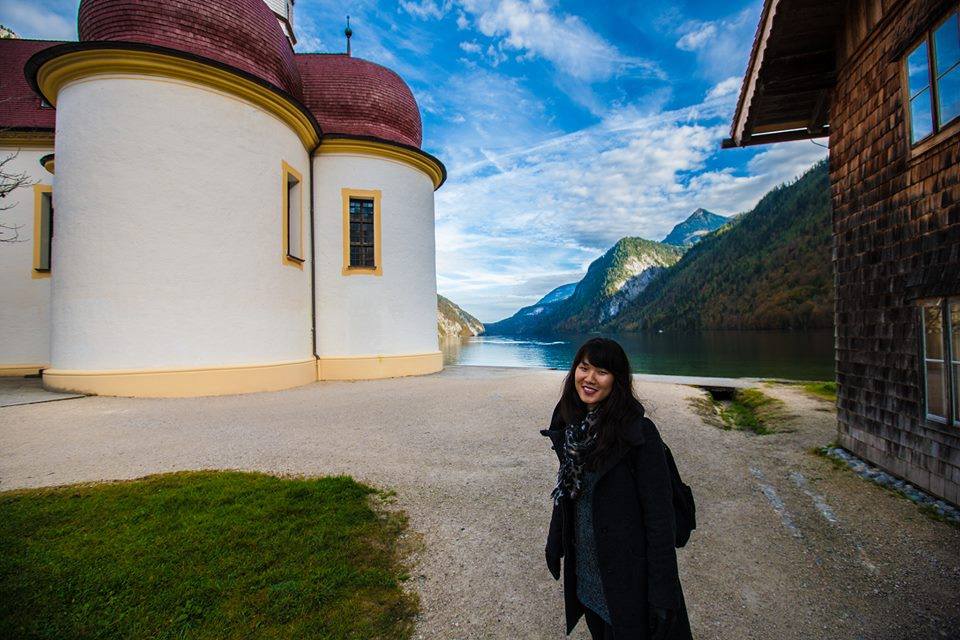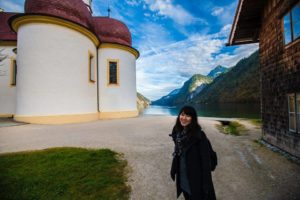 I do not intend to go back into the corporate world after I graduate, so in a sense, getting a degree and CPA was a waste of money. However, having a CPA allowed me to pursue high-paying jobs which fueled my other passions such as travelling, etc. My CPA also gave me a lot of financial skills which I still use today to keep myself in line with my budget! If I had to do it all over again, I would still have done a Bachelor degree and the CPA. It's taught me about grit and how to truly hustle to get what I want in life.
I'm currently not earning a lot of money as a full-time student. For the past two years in Switzerland, I received $1,600 per month for my studies (it was a very generous scholarship offered by the Swiss government). I also got a part-time job paying $800 a month. On top of that, I have a rental property back in Canada which earns around $200-300 a month. Once my PhD salary kicks in, I expect to earn around $3,800 a month before taxes.
What are your current financial goals? And why
My current financial goal is to save at least 50% of my income. I usually manage to save around 20-30% of my monthly income on a good month. This is a lot considering that my income is quite low and I live in a really expensive country!
Once I start earning my PhD salary, I think it would definitely be possible to save at least 50% of my income. I'm set to stay in Switzerland for another 5 years, and I would love to be able to purchase a piece of property here one day as well!
What was your "aha" moment that caused you to change your financial ways?
When I was working as a CPA, I was earning around $75-80K CAD a year. Despite the relatively high income, I still only managed to save $20K per year. I guess you can say that I lived a pretty frivolous lifestyle.
I also felt that the amount of work versus the amount I was saving was totally not worth it. In 2015, I ended up purchasing an investment property. It was expensive ($1 million CAD), but within 2 years, the value had increased by 60% (now it's worth $1.6 million CAD)! I basically earned $600,000 CAD in just 2 years. This totally beats working as a corporate slave!
Now, I am hoping to save more money so that I can invest in another property or other investments that will generate higher returns than just keeping money in my bank account!
Who has been a major influence on your financial decisions?
My parents have been the biggest influence on my financial decisions. My parents never got to attend university. They never learned English, yet they managed to start a handful of successful businesses in Canada and earn enough money to retire in their 40's. My parents were super frugal and saved almost all their income.
I've learned a lot from watching my parents work hard, save money, and investing it in real estate and other investments. I'm very similar. I keep my monthly expenses very low and I'm also looking to invest further in real estate once I save up more money!
Do you do a monthly budget? Any tips for sticking to it?
Yes, actually I have been budgeting ever since my first-year of university. I learned how to budget in one of my accounting courses and I realized that it was a lot of fun (seriously!). In one of my internship positions, I was a Budget Analyst and my entire job was to analyze my company's monthly budget and explain variances (differences between the budget and what actually occurred). I started using the exact same template and methodology for my own personal budget. It's been almost a decade since I started keeping a monthly budget!
For me, the easiest way to stick to my budget is to actually update my budgeting spreadsheet on a daily basis. I count everything to the penny! No exceptions! I make sure everything balances at the end of the day and that every expense is accounted for. This might sound a little extreme, but I find that being constantly on top of my monthly finances is the only way to hold me accountable to my budgeting goals.
Get your FREE budget worksheet
Learn how to budget for people who suck at budgeting! Get all my tips and advice and printable to help you get started!
Have you done anything others would think is extreme to reach your financial goals?
I guess you could say that buying a house for $1 million was a bit extreme. My parents ultimately forced me to do it.
When I was 25, my mom wanted me to buy a rental property. I was against it at the time but luckily I had already saved up $100K in my bank account. My mom was sick and tired of seeing me "waste money" on vacations, expensive handbags, and fancy clothes. So, she took matters into her own hands (literally) and bought a house under my name, while forging my signature!
It was truly a nightmare!
It was truly a nightmare! Somehow, I managed to get a mortgage approved after lots of back-and-forth with the mortgage broker. Trust me, I was SO pissed off at my mom for the longest time! She took away my freedom. I was living such a luxurious lifestyle and just spending as I pleased. Suddenly, I ended up having to fork over all of my life savings and start living pay cheque to pay cheque.
this experience was a blessing in disguise.
However, this experience was a blessing in disguise. As I mentioned earlier, I ended up making over $600,000 from this property in just 2 years! And I'm pretty sure that the value of the house is set to increase even more over the next few years.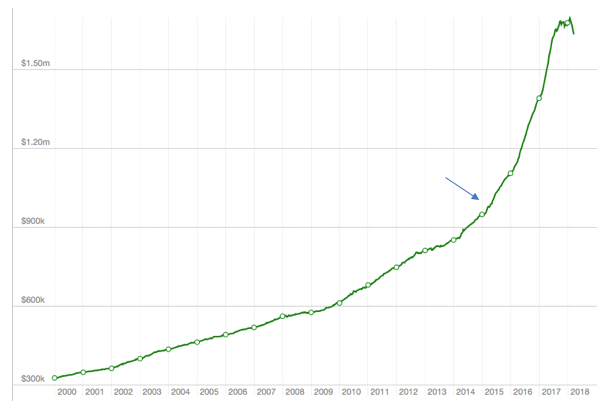 I'm pretty thankful to my mom now, looking back. She helped me get my life and spending under control and now I'm a millionaire (in Canadian dollars, of course). I guess a mother always knows what's best for her children, even if it's a bit extreme like in my case!
now I'm a millionaire!
Do you read nonfiction books regularly? What are your favorites?
Yes, I love to read self-help books. There are a ton that I would recommend. I love The Happiness Project by Gretchen Rubin – the idea that you can take small steps to bring more happiness into your life, even if you're not "unhappy" or "depressed" per se. Everyone deserves more happiness!
Another book that's helped me a lot during my early 20's was The Dance of Anger by Harriet Lerner. This book helped me to deal with my relationships with my family, colleagues, friends, partner, etc. I learned how to put myself first and assert myself. This was extremely difficult for me to do growing up with extremely strict parents!
How do you stay motivated?
I like to set goals. I am kind of a goal-setting nerd. I keep spreadsheets to track my goals and I literally update them on a daily basis (just like with my budget)!
I also set super ambitious goals and usually I fail to achieve them. However, I find that the best way to motivate myself is to set impossible-to-reach goals. Once in a while, I end up achieving one or two and then I just feel like I'm the most successful person in the entire world! It's a good feeling!
Also, I recently started a blog where I share my monthly income reports(and goals) for my blog. I also post my monthly net worth updates (and spending goals). These two reports have held me accountable and kept me motivated to continually outperform!
What advice would you give someone in your situation? Or someone thinking about being debt-free but hasn't started or don't think they can do it.
When I moved abroad, I never got a Swiss credit card. I just used my Canadian credit card for all my purchases. One day, out of the blue, my Canadian credit card issuer decided to cancel my credit card. This was back in March 2018. I basically had no way of making purchases online anymore. And actually, I found that not having a credit card has helped me immensely with reducing my spending.
For people who are in a lot of debt, I'd recommend cutting down on the number of credit cards you have, or even consider living credit-card freealtogether. Spend only the money you have in your bank account! That's already a great start J
If you could go back in time, what would you tell yourself?
I became a CPA not because it was a dream of mine – no one dreams of becoming an accountant. However, I was brainwashed into thinking that I would be happy with a high-paying job, so I went for it. My parents were also super proud to have a CPA for a daughter. So I guess you can say that for 6 years of my career, I was basically just living out someone else's dream. And it made me miserable.
If I could go back in time, I would have pursued a career that I wanted for myself, something that I loved and was passionate about. Now, I finally found something I'm passionate about (research and studying) and I will be taking on a PhD position. The position pays lower than what I was earning as a CPA back in Canada, but I am much happier doing something I love than just earning a high salary doing something I hated.
If I could go back in time, I would have pursued a career that I wanted for myself, something that I loved and was passionate about.
How much debt did you have? How quickly did you pay it off? If you are still paying it off, how much have you paid so far? When should you be debt-free?
I was lucky that I didn't graduate with any debt from my Bachelor degree. I applied to financial aid and scholarships and it was enough to cover all of my expenses. I also found internships and other part-time jobs to help pay for my tuition fees.
When I decided to return to school for my Master's degree, I did the math to make sure that I wouldn't graduate with any debt. It was pretty tough to walk away from a $80K salary to become a student again, earning nothing. However, since I was receiving a monthly scholarship, I realized that I would be able to cover most of my living expenses without having to go into debt. If I would've had to go into debt to finish my Master degree, I would probably have said no.
What is your biggest financial struggle? What do you do to combat that?
I am extremely proud of the fact that I lead an extremely frugal lifestyle. However, I do have an addiction to luxury handbags. When I first started working, I was blowing every pay cheque on a handbag. I think my handbag collection must be worth around $15-20K in itself! And the part I'm most ashamed of is that I rarely even use these bags – they're just sitting in my closet back in Canada!
I really try to control myself when it comes to buying luxury items. However, whenever I see that my bank balance is going up, I feel the urge to buy another "small item" to make myself happy. It takes a lot of mental strength for me to stop myself from making another purchase.
Ever since I started my blog and posting my net worth/monthly expense reports, it's helped me a lot. I don't want to lie to my readers and I also don't want to broadcast to the world that I just dropped another few hundred or thousand dollars on an unnecessary item. So far, it's been working for me.
You can follow Janet on her blog, Facebook, Pinterest, Twitter, or Instagram! She talks about living abroad, careers, and personal finance.