Do you have the dream of traveling the country in a RV? Do you wish you could live in a RV full-time? My next post is a guest post from Nicole Calvert at www.rvdoingthis.com. She and her family have been living in an RV full-time for the past year! I am always amazed by people that can live differently. I always wonder how they make money and how they pay for things. Nicole has detailed exactly how they make money on the road and how their monthly bills are only $300!! Plus they feed their family of 3 for around $100 a month!
This post may contain affiliate links, if you make a purchase through one of my links, you help support my small business at no extra cost to you. For more information see my Disclaimer and Privacy Policy.

With our one-year anniversary as full-time RVers just one month away, we've found that the most asked question we get is, "How can you afford to live on the road?"
I think most people assume it is impossible to live outside the norm of working a 9 to 5 job (or longer), and renting or owning a home.  We decided it wasn't impossible, and it was worth all the supposed risks to take a chance to live a life of freedom and adventure. 
Our goal is to inspire others to follow their adventure, and unfortunately, money keeps people from following their dreams and adventures.  So, we wanted to give people an idea of what our finances are like and how we can afford to live freely on the road!
Before the Open Road
Before we hit the road, we had a savings, from selling our home and my husband's back injury.  It wasn't enough money that we could just blow through it or that would last us for years, but it was enough to keep us secure until we settled in on what to do for income on the road.
We made sure that all our debt was paid off before we hit the road, as well.  This made it so our monthly bills were not high and we could afford to live with less coming out of the bank.
We also made sure to pay the biggest bills – RV & Auto insurance and Vehicle Registrations – in advance, so we didn't have to stress about these monthly.  We paid for the tags and registration for the RV and car for two years, so that we don't have to worry about that fee, and can save up for the next time it comes due.
Our RV and Auto insurance we pay for an entire year, to take advantage of savings and not having this as a monthly bill.  This also gives us a whole year to put away money for these expenses, which is approximately $1,800 for the year.
Our Budget
Since we decided that having no bills, but less money in the bank was would keep us happy and less stressed about money before we hit the road, our monthly bills are small.  We do have a few bills, and some are ones we could definitely cut out if we needed to, but at this point we are doing great.
Our current regular monthly bills (not including food or gas) are as follows:
Son's Health Insurance – $15/Month
Verizon Cell Bill (2 Phones) – $193 (we are also paying off phones, so once those are paid off this will be less!)
Pet Care/Insurance w/ PetSmart – $54 (short term expense until Axel gets through puppy stage)
Netflix – $12
Prepaid College Savings – $35
Total Monthly Bills – $309
Fortunately, we chose an amazing little tow vehicle that costs us $20 or less to fill up the tank, and is great on gas mileage, so, unless we travel somewhere far, we rarely spend a ton on gas for the car.
The RV can be pricey when it comes to gas, but we learned to use mobile apps that help find the cheapest gas, and plan short trips, staying in one place for a little longer.
This will lower your gas prices in the RV.  As for food, we could definitely do better with this if we didn't eat out a couple of times a week, but we do enjoy eating out.
If we limit ourselves to eating in, cooking meals, and not buying what we don't need, our food bill for the month is about $100 to $120 for the three of us.  During the summer, when Greg's other kids come stay with us, the bill bumps up to about $180 a month.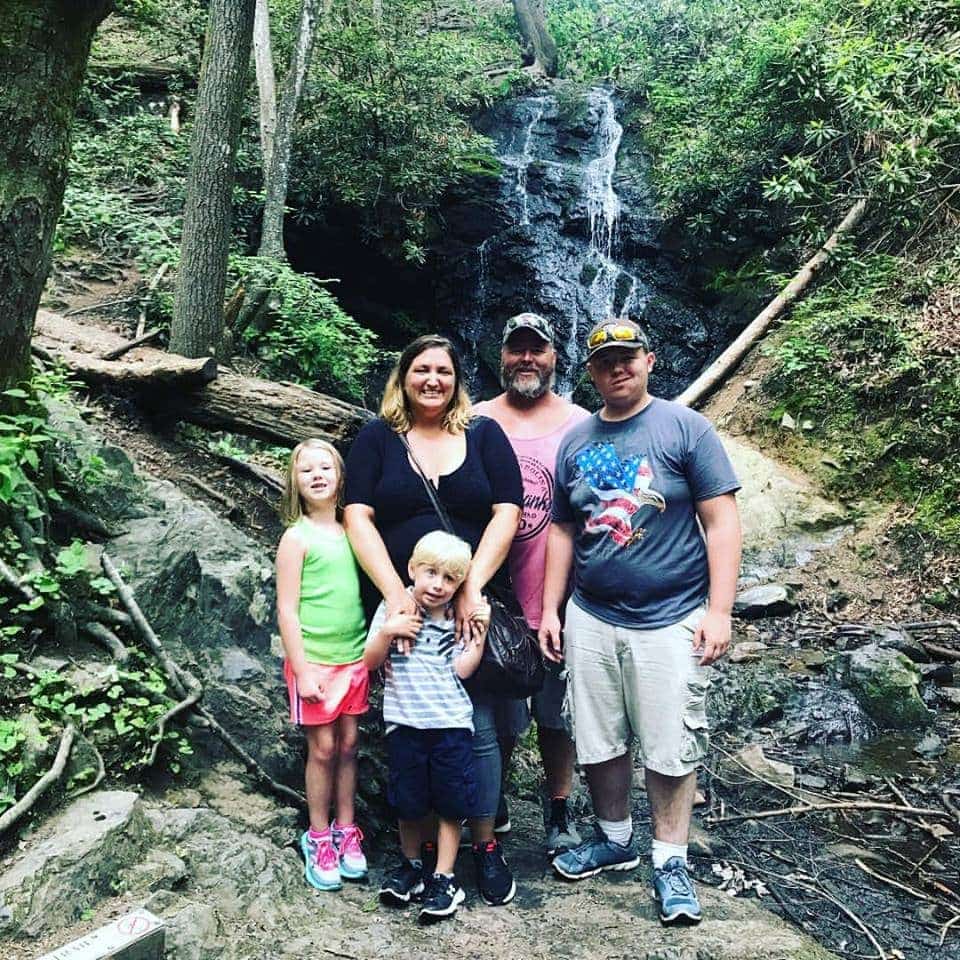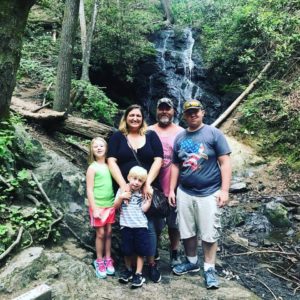 A lot of people wonder about health insurance, and Greg and I have opted out of health insurance due to the high costs and low coverage.  We have found that if we are workamping in an area, we can purchase small plans at local facilities that will cover our care for a short time within one practice or hospital.
We recently did this at a local hospital when Greg had to go in for an allergic reaction.  They allowed us to apply for the hospital's own coverage plan, and it allows us to pay just a percentage of our bills.  It still is money out of our pocket, but it is a one-time charge and covers us with them for one year.  Way cheaper than paying monthly for health insurance we don't use and barely covers anything!
With workamping we don't pay for our site or utilities because they are covered with 20 hours worked a week (total between Greg and I).  We then get paid extra for any hours worked over that amount.
This is why we will probably always try to find some sort of workamping to cover the cost of rent and utilities, but during the times we don't workamp, we try to boondock for free or stay at cheaper state or national parks.
There is a great book that we use when traveling – Camping America's Guide to Free and Low-Cost Campgrounds – it helps us find cheap but beautiful sites to stay!
Our Income
We learned recently that the smartest thing to do is to have multiple streams of income, so that we aren't worried if something happens with one job or if one of us gets sick.  Below I will list the different streams of income we have and how they work.
Workamping – We use workampers.com and Facebook groups to find workamping positions. We currently work at a park in Colorado.  Workamping allows RVers to work part-time in exchange for site, utilities and pay.  Every park is different, so you have to find the park that fits your needs.  We currently have to work 10 hours each a week to cover our site rent and utilities.
We also get free laundry and a 25% discount on propane and store items.  All additional hours worked are paid at our agreed upon hourly wage.  Most parks pay minimum wage for that state, but this can always be negotiated.
We love workamping because we get to put in a few hours a week (normally 20 – 25, sometimes more), and then get time to explore!  Workamping also allows us to get a steady paycheck, continue to pay towards social security and we feel like we are part of a community!
Digital Library/Coaching Program – We got involved in a wonderful affiliate marketing program that allows us to sell a digital library and coaching program (that comes with millionaire mentors) and that gives us $1,000 commissions. We just recently became a part of this program, and it has grown not only our other streams of income, but has allowed us to develop personally.
Not only do we use the product, but we can sell it too!  We've met some amazing people in this program, some that are also full-time RVers, and we are excited about this new venture.  There are people in the program that make great money, and we look forward to that being our future!
If you want more information on this stream of income, email me at rvdoingthis@gmail.com or send a message on any of our social media sites!  We have a couple of vides up on our YouTube channel about it as well!
eBook – I published my first eBook about a month ago! This has been a life long dream of mine, and I am so excited to have been able to get it done.  Since we get so many questions about how we got into this lifestyle, I decided to write a short book about it!
So far it has been doing well, and within the first month has made a $100 in revenue.  With plans for more advertising and additional eBooks to be published, we see this as a great passive income!
Go check out my eBook at the following link – http://amzn.to/2FZHhPz  – and if you have questions on how to publish your own eBook, send an email to rvdoingthis@gmail.com and check out our website for a new course on this topic as well!
Virtual Assistant – I've started my own online business that allows me to work from anywhere we are located as a Virtual Assistant. So far, I've completed resumes, marketing notebooks, proofreading/editing services and more.
I offer a variety of services and so far, it has brought in enough income to justify continuing the business.  I hope to make much more with this business as word spreads of my service.  You can check out all I have to offer on our website at https://www.rvdoingthis.com/products-serices/2018/2/15/virtual-assistant and if you need services send an email to rvdoingthis@gmail.com.
Handyman – My husband has always been a hard laborer, and whatever park we stay at he is always asked to help with something! He has laid tile and carpeting, moved campers, hooked up HVAC units, hooked up stoves, and put skirting on RVS for the winter.
These kinds of services bring in extra money (our going out to eat money), and it's a great way to make connections in the park as well!
Blogging and Vlogging – Currently we have had our website, rvdoingthis.com, up for a year now. Through affiliate programs with Amazon, we've made approximately $40 to $50 a month with our blog.
Our goal this next year is to keep growing our following, which we have received immense help and information on doing with our digital library and coaching program, and get into more affiliate programs.  We also hope to add some advertisement to our page, but are holding off at this moment because we like that look of our page without ads!
We've also started a vlog channel on YouTube, that we hope will eventually be allowed to have paid advertisements, which we would be able to make money from, but we are growing our following on there as well.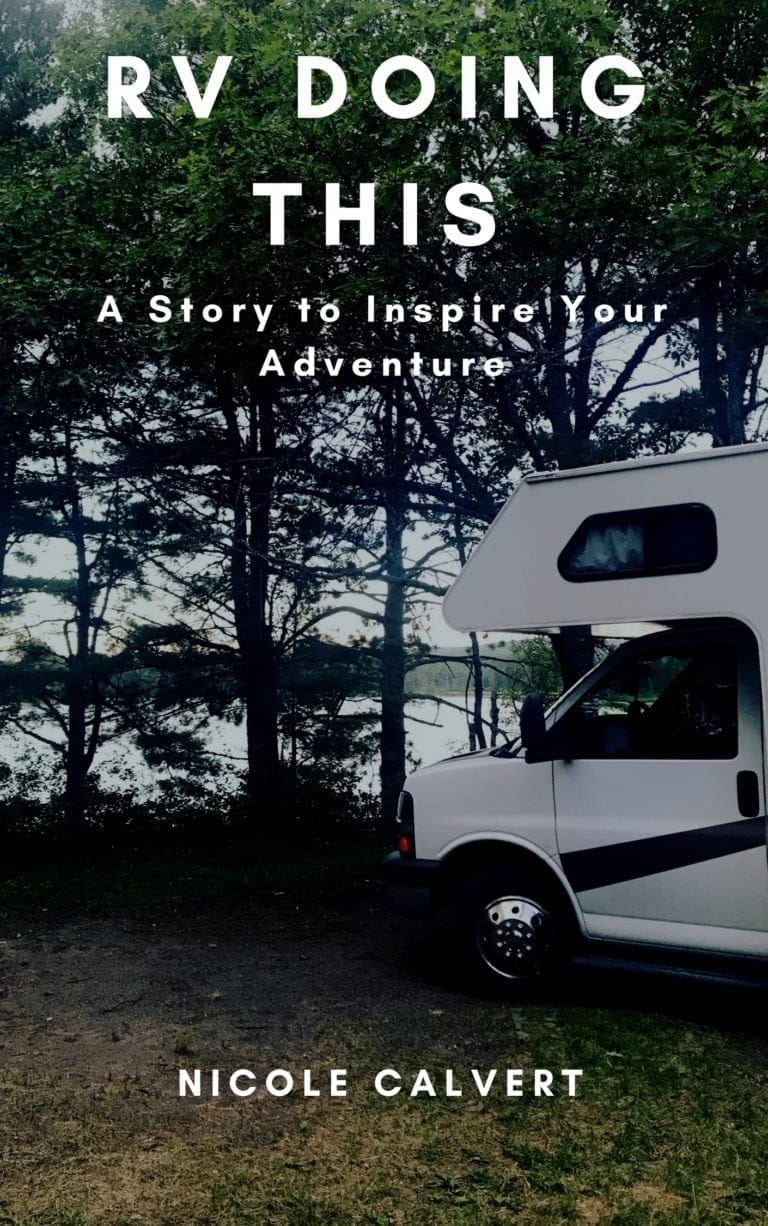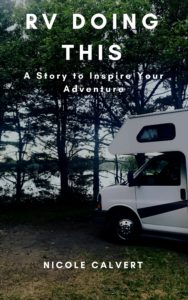 We have plans for even more streams of income in the future, including some eCourses on our site and growing our other streams of income!  Full-time RVing or traveling is possible for ANYONE, you just have to get creative.
We've met so many people that travel and work on the road, and each of them is unique in their own way.  YOU have something to offer the world, and you just have to be brave enough to take the risk to offer it!  We've found that this lifestyle has made us happier and freer than we have ever been.
It takes a lot of work sometimes, but the experiences and the freedom are totally worth it!  Never doubt that you can do or be anything you want.  YOU create your own reality, and we did the same!  Don't ever let money keep you from doing anything because there is always a way to make money.  At RV Doing This, we hope to inspire YOUR adventure!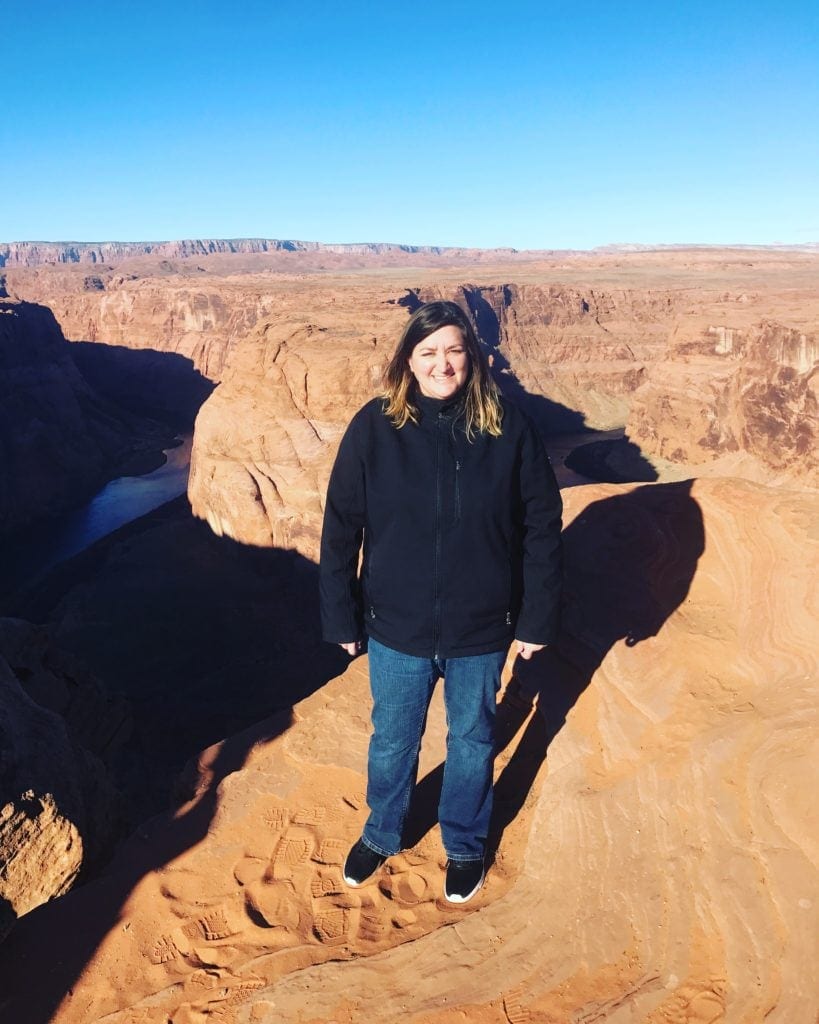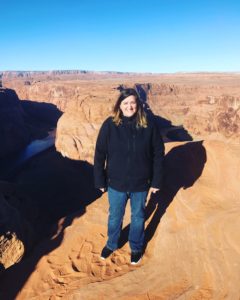 Nicole is a mother, writer, and explorer that currently lives full time in a 28' Class C RV, traveling the country with her family and learning to become a digital nomad.  Her path to happiness is found in her family, her passions, and the open road.
Follow her on Facebook, Twitter, Instagram and Pinterest!
Have you ever lived in an RV full time? I would love to hear your story and how you make it work!
Get your FREE budget worksheet
Learn how to budget for people who suck at budgeting! Get all my tips and advice and printable to help you get started!