I am so thankful my youngest is FINALLY potty trained! She decided about 2 weeks ago that she was going to use the potty 100% of the time, she is 3yrs old. I know that each child does this in their own time but hearing other moms say they had theirs trained at 18 months makes me jealous. I have had to buy diapers for almost 6 years now with a year of that being for two kids at once. I definitely had to find the best deal, which for me was Amazon Subscribe & Save program with Amazon Prime. Here are some of my tips to save money on diapers and wipes.
How to Save Money on Diapers and Wipes
Amazon Subscribe & Save
Amazon Subscribe and Save with Amazon Prime saves you 20% on diapers and wipes. For me, this was the best price on diapers. I would buy Luvs diapers and Pampers wipes through the subscribe and save program. Even with the price of the Prime membership it was still cheaper and more convenient that any local store for me. They even usually have coupons you can click and it will take it off of the first order. Prices change, so make sure that you are getting the cheapest diapers. I would always calculate how much each diaper and wipe cost to determine the better value. I was paying $0.19 per diaper and $0.02 per wipe. I also could not use certain brands because my daughter was allergic and/or I just didn't like them. Amazon usually has a 30 day free trial for Prime and discounted rates for Prime for students and sometimes it goes on sale once a year.
Warehouse Stores
Depending on where you live, you may or may not have a warehouse or bulk store available. I have Sam's Club, BJ's Warehouse, and Costco close to where I live. They all have their pros and cons. This is a great place to save money on diapers and wipes since you know that you will have to use a lot each month. You might as well stock up and save money when you know you will need them. Some of the stores even take coupons which is a huge plus.

Coupons
Using coupons is an obvious choice when trying to save money. If you can find a great deal and have coupons, it's even better. Shop around and figure out who has the cheapest diapers and wipes that you use and check on their coupon policy. You can get coupons online or in the newspaper. You can even contact the manufacturer and tell them how much you like their product and they may send you coupons.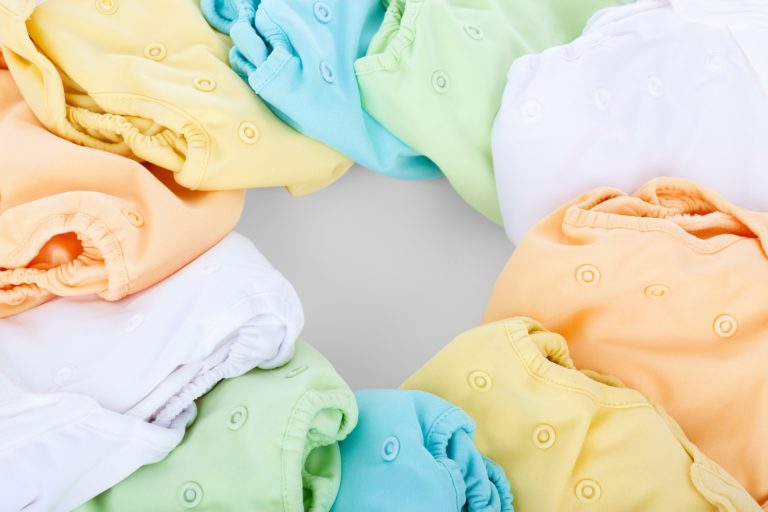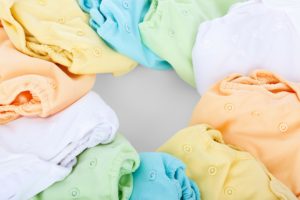 Cloth Diapers
This isn't as popular of an option now-a-days but it is very cost-effective. There is an initial cost that seems more than disposable but over time, it will save money. You can even buy used covers and get new inserts to save money. This is an environmentally friendly and cost-effective option. The average cost per child for cloth diapers is around $700 where disposables are around $2700. That's a big savings!
Ask For Them As Gifts
I had a friend that didn't have to buy diapers for 7 months after her baby was born because she got them all as gifts. I know that as a first time mom, you want everything pretty and every gadget. But we know with the second one, we don't need all that stuff. Just ask for diapers instead of a bunch of stuff you will probably never use. I can't tell you how many outfits I gave away that still had the tags even though they went through 2 kids. So, whether it's your first child or second or third, ask everyone to give you diapers and wipes. You can even have a diaper party instead of a baby shower. When it comes time for Christmas and their 1st birthday, ask for diapers and wipes as gifts. Trust me a 1yr old isn't going to know the difference between that or a toy.
These are a few things you can do to save on diapers and wipes. What have you done to save on diapers and wipes?
SaveSave