My First Month!
I officially launched my blog on Sunday January 8th , 2017 with one post. To say that I was under prepared is an understatement. I decided the Thursday before that I wanted to start a blog and jumped in with both feet. It took me some time to figure out how to create a website let alone promote it.
I have to say that I quickly figured things out even after I wanted to give up. I am so happy that I have stuck with it and figured things out.
I have joined a lot of groups with other bloggers and that has helped me tremendously. I would not even have a functioning website if it wasn't for them.
I had so many issues and errors and Google did not help at all. I have genuinely been surprised at how helpful other bloggers have been.
So, my first month's numbers are pretty good considering that it was really only 3 weeks and I started with one post.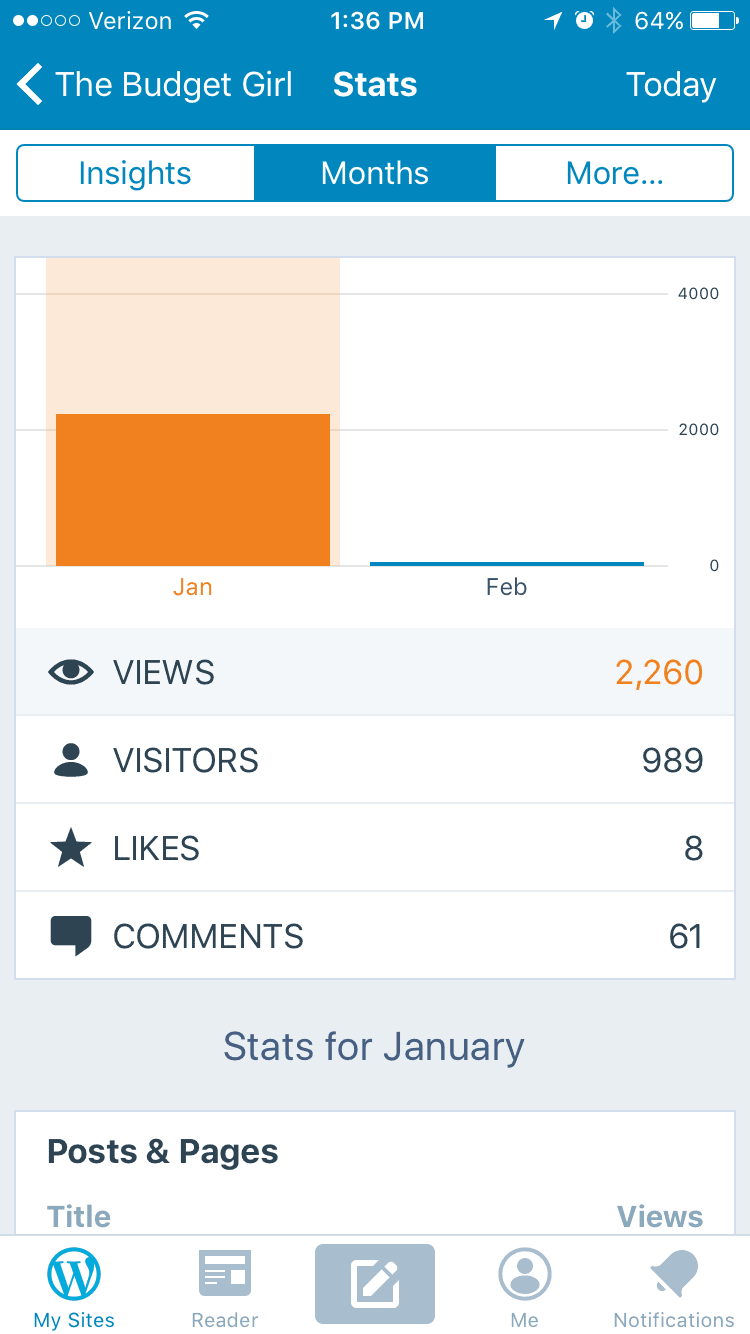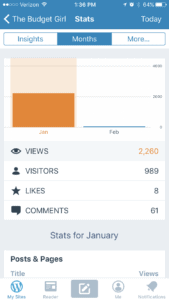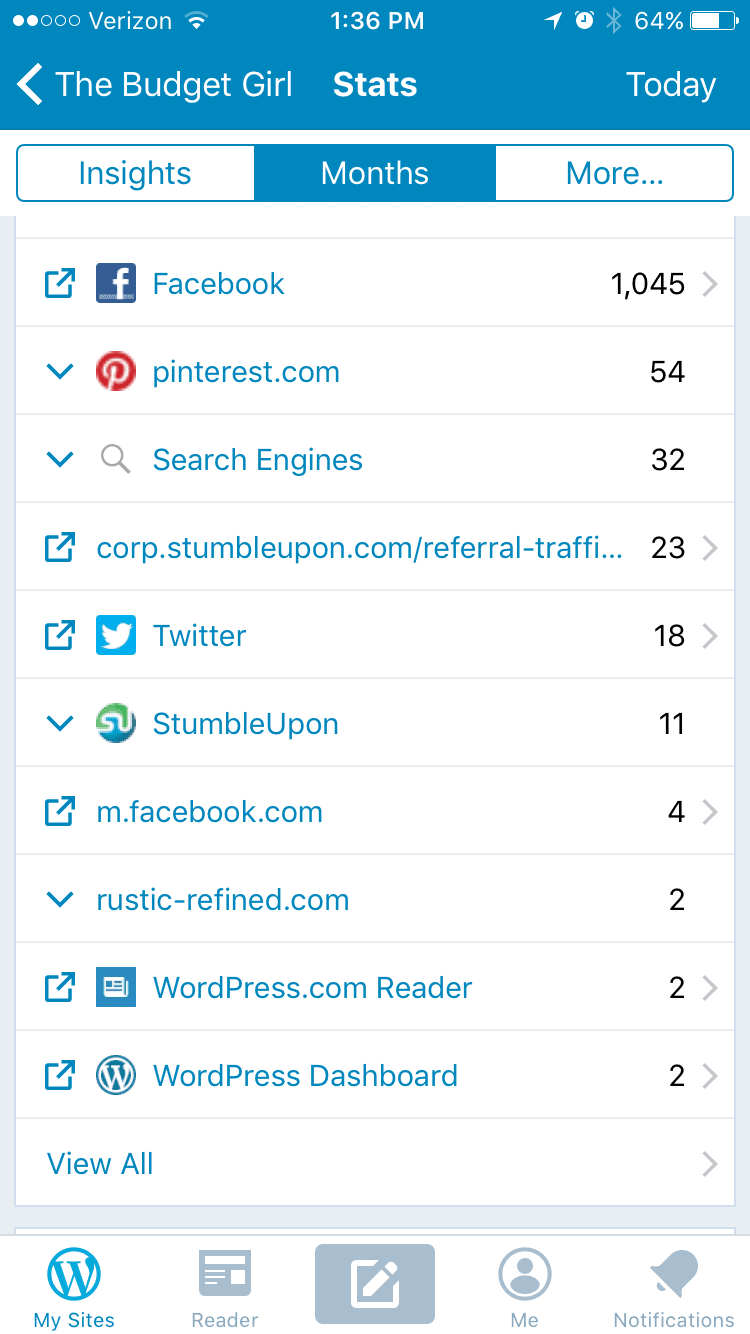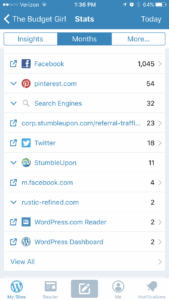 Website:
Total Views: 2,260
Visitors: 989
Subscribers: 40
Top View Referrers:
Facebook: 1,045
Pinterest: 54
StumbledUpon: 34
Search Engines: 32
Twitter: 18
Social Media:
Facebook: 539 likes
Twitter: 115 followers
Pinterest: 300 followers
It was a little frustrating since I certainly felt like I had to ask for a lot of those views. However, given the total for the month, I am pretty pleased. A view is counted for each page that is clicked. So, if you came to my site and clicked on a couple of articles, you caused my views to go up.
Considering I had almost 1,000 visitors, I can't say that I really "asked" for every one of them. It certainly made me pretty happy when I saw the total numbers for the month. I was constantly getting frustrated through the month because I was looking at daily numbers. I guess they all add up at the end.
I can't wait to see the growth for the next several months! This has definitely been an adventure and I can't wait to see what the future holds.
Don't forget to follow me on Facebook, Twitter, and Pinterest!